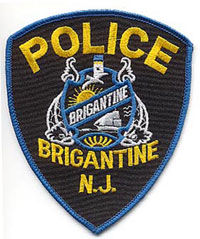 BRIGANTINE — An 11-year-old girl was pulled from the bottom of a pool at Legacy Resorts on Saturday afternoon and hospitalized, police said.
Brigantine police officers responded to the pool on Ocean Avenue for a report of a missing child. Officers noticed the pool was cloudy, and Officer Kenneth Panas entered the water to look for the missing girl. The girl was found at the bottom.
Panas got the girl to the edge of the pool, where Sgt. Todd Devine and Officer Chris Ludy administered CPR on her. The girl was transported to AtlantiCare Regional Medical Center and later transferred to Cooper University Medical Center in Camden. Her condition was not immediately available.
Brigantine police and the Atlantic County Prosecutor's Office determined the incident was an accident. The girl was reportedly playing in the pool area before the incident.
Legacy Resorts did not respond to a voicemail seeking comment.
No further information will be released due to the victim's age and out of respect for the privacy of her family, police said.
Contact John Russo:
609-272-7210
Twitter: @ACPress_Russo