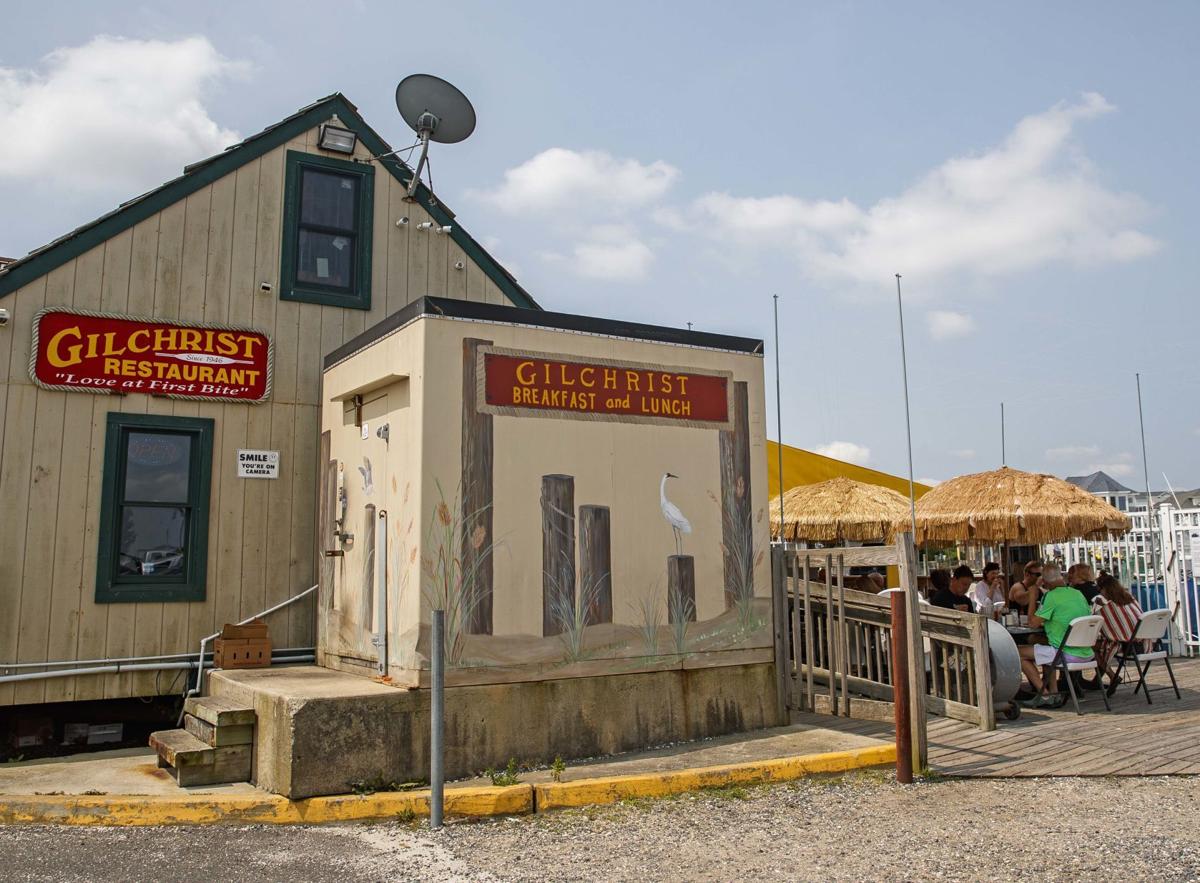 ATLANTIC CITY — Gilchrist Restaurant went back to offering take-out only on Tuesday and will reopen for in-house dining in two weeks following Gov. Phil Murphy's announcement that restaurants can offer outside dining beginning on June 15.
The restaurant's three locations in Gardner's Basin, Galloway Township and Margate, opened its doors for in-house dining on Monday after Mike Barham, the restaurant's owner, said people should have the right to choose if they want to go out in public or not amid the COVID-19 pandemic.
Barham was given a verbal warning by Atlantic County Division of Public Health per the governor's executive order.
Gilchrist was one of about 150 businesses in the area that planned to reopen on June 1 to show Murphy that they can and will reopen safely. But many of those business owners, like local gym owner Chris Lambert, delayed their openings after peaceful protests gave way to looting and vandalism in Atlantic City on Sunday night.
The nationwide protests are in response to George Floyd, an African American, being killed by a police officer in Minnesota last week.
While Barham reopened as scheduled, he was not aware of any other business in the county that reopened alongside him on Monday.
"If we get just got some businesses to open together and show some form of unity, that would be great," he said. "But I think i'm the only one who opened in Atlantic County. It was a nice day of normalcy."
Restaurants have been closed for in-house dining since mid-March because of the virus and are only allowed to offer take-out and delivery. On Monday, Murphy also announced that nonessential retail can open on June 15 as well, with salons and barbershops opening a week later on June 22.
Barham said customers were thrilled on Monday that he opened up and that people have expressed to him "that they're fed up with being stuck at home and with everything going on."
"Everybody is being respectful of one another," he said. "If you feel comfortable, come on out. If you don't feel comfortable you can get take-out. We're just trying to show people that they have a choice, that they have rights."
He said his Atlantic City location has indoor and outdoor seating with a limited amount of tables. Most customers are not wearing masks, he said, but his employees are.
"It's nothing overwhelming," he said.
He added that customers are "pretty much" practicing social distancing themselves. As of early Monday afternoon, he hasn't gotten any push back from officials but said he welcomes public health officials.
"I would like to speak with them," he said. "I would like to know where they're coming up with these rules and guidelines."
But as for his customers, he said the response has been nothing but positive.
"They're just loving being able to go out, sit down and have a meal with their family and friends," he said.