On a cool, sunny Monday afternoon in late summer, four women gathered on the Boardwalk in front of one of the city's most iconic buildings, proudly making history of their own.
Against the backdrop of historic Jim Whelan Boardwalk Hall, Terry Glebocki, Jacqueline Grace, Karie Hall and Melonie Johnson stood side-by-side, representing a new era of Atlantic City casino leadership.
Collectively, the women executives now directly oversee four of Atlantic City's nine casinos.
It is the first time in the city's 42-year gaming history that such a considerable share of senior leadership roles have been held by women.
"It's long overdue, and it's about time," said Johnson, president and chief operating officer of Borgata Hotel Casino & Spa, Atlantic City's highest performing property. "We're very talented ... and I (am) proud to be part of that group. We've come a long way, but we still have a ways to go."
"It's great that there's four women now in the Atlantic City marketplace that are running properties, but there's nine people that are running those casinos and I respect all of them, and we all work together," Glebocki said. "So, yes, four of us have something in common, but all nine of us have something in common, and we do work together well within the industry."
"I feel like there's somebody like me, or more like me, that can be in these roles, in these positions, that can take on more responsibility," Hall said. "Our leadership and management teams need to reflect the communities we live in and what our employees look like."
"Because this hasn't happened overnight, there's a part of me that says, 'This is the way it should be,'" Grace said.
Education: Stony Brook University, Bachelor of Engineering in electrical and computer engineering; University of Virginia, M.B.A.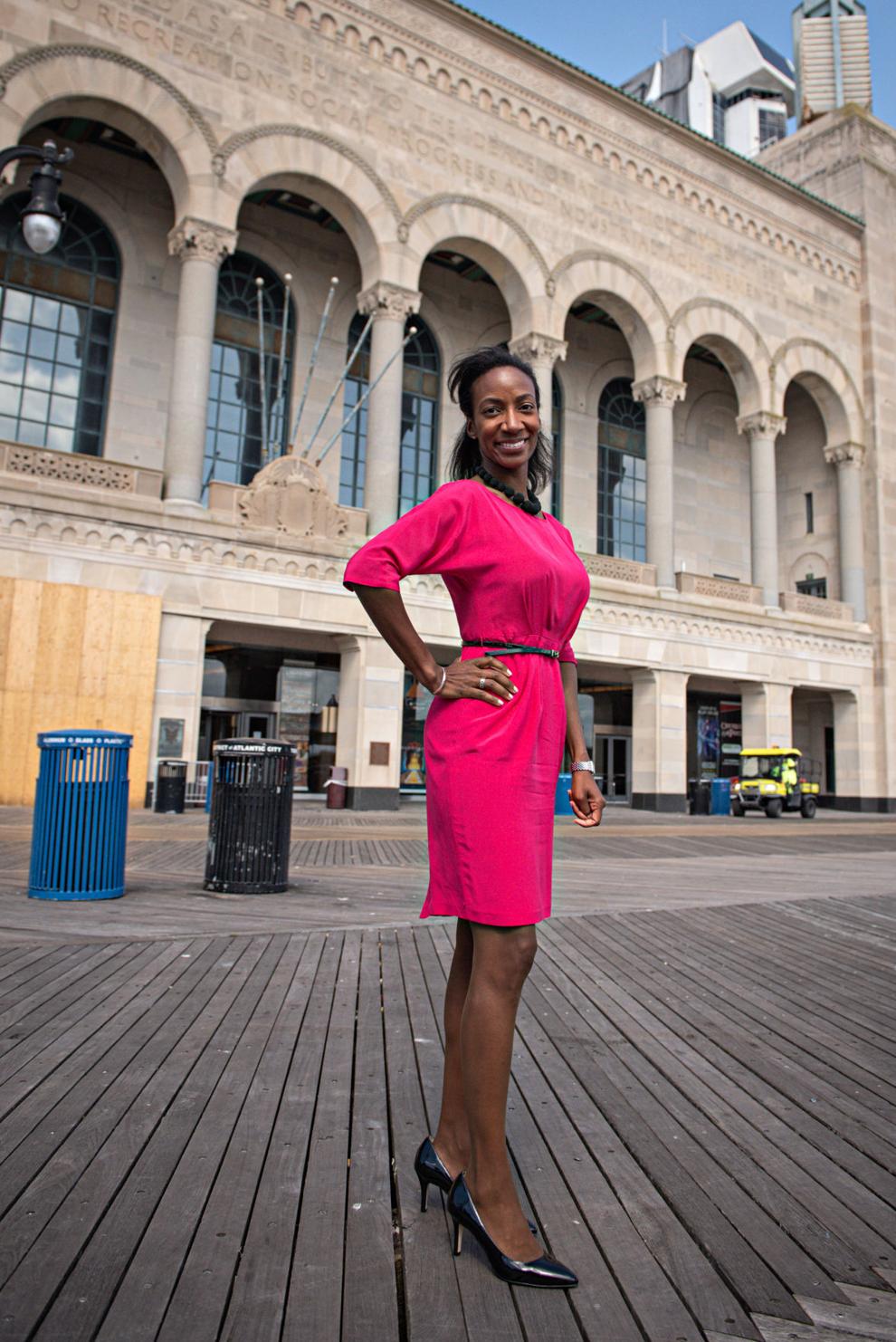 Being named senior vice presi dent and general manager of Tropicana is a bit of a homecomi ng for Grace, who started her career in gaming at Bally's nearly a decade ago.
Speaking about women in leadership positions, Grace, 43, of Ocean City, said one of the biggest misconceptions was that they do not want those jobs in the gaming industry.
"There are plenty of women who aspire to leadership roles and senior leadership roles," she said. "That's why I think it's so critical to have representation. Representation matters. So, when women see other women in the role, they believe it's possible."
Grace said she had not faced any career challenges as a result of being a woman, a sentiment the other Atlantic City female executives also shared. She did, however, recall an instance where she felt she was excluded, albeit unintentionally, from a social function with colleagues because others assumed she would not be interested in wattending.
"It's easy for someone to feel excluded if they're not even given the opportunity," she said, which is part of the reason she focuses on inclusion, coaching and development as central tenants of her leadership style.
Grace said "part of my purpose is to help inspire people to reach their fullest potential."
Education: Arizona State University, B.A. in recreation management and tourism, minor in business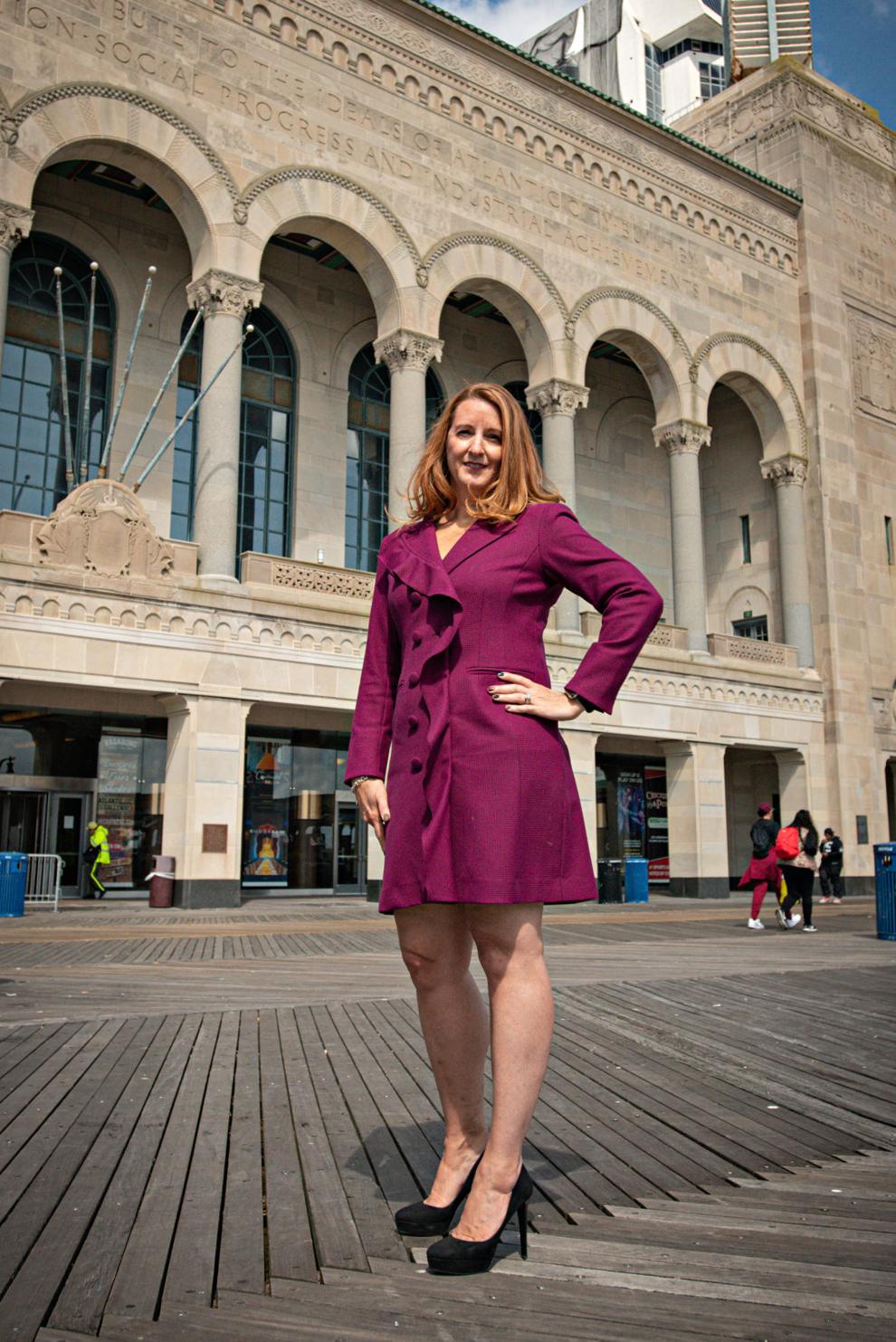 Hall, senior vice president and general manager of Bally's Atlantic City, is the longest serving senior executive of the four women overseeing Atlantic City casinos, having previously been responsible for Harrah's Resort Atlantic City. Both of Hall's parents worked in the Atlantic City casino industry and her mother was one of the city's first female pit bosses.
The gaming industry has continued, and will continue, to evolve in ways that more accurately reflect society, she said.
"There's some ways we have made a lot of progress and, other ways there's still a lot of progress yet to be made," Hall said.
As a veteran in leadership, Hall, 46, of Linwood, has prioritized diversity and inclusion within the company she works for, spending time mentoring, sponsoring and networking with other women in the industry. She said it was important for that "pipeline" to continue to grow for the best talent to rise, regardless of gender.
Hall said the best message she can give to others interested in the gaming industry, or just business leadership in general, is to be "authentic."
"When you do that, regardless of the outcome, you'll feel good about it," she said. "And, usually when you do that, the outcomes are so much greater than trying to fit into a box that isn't right for you."
Education: Lehigh University, B.A. in accounting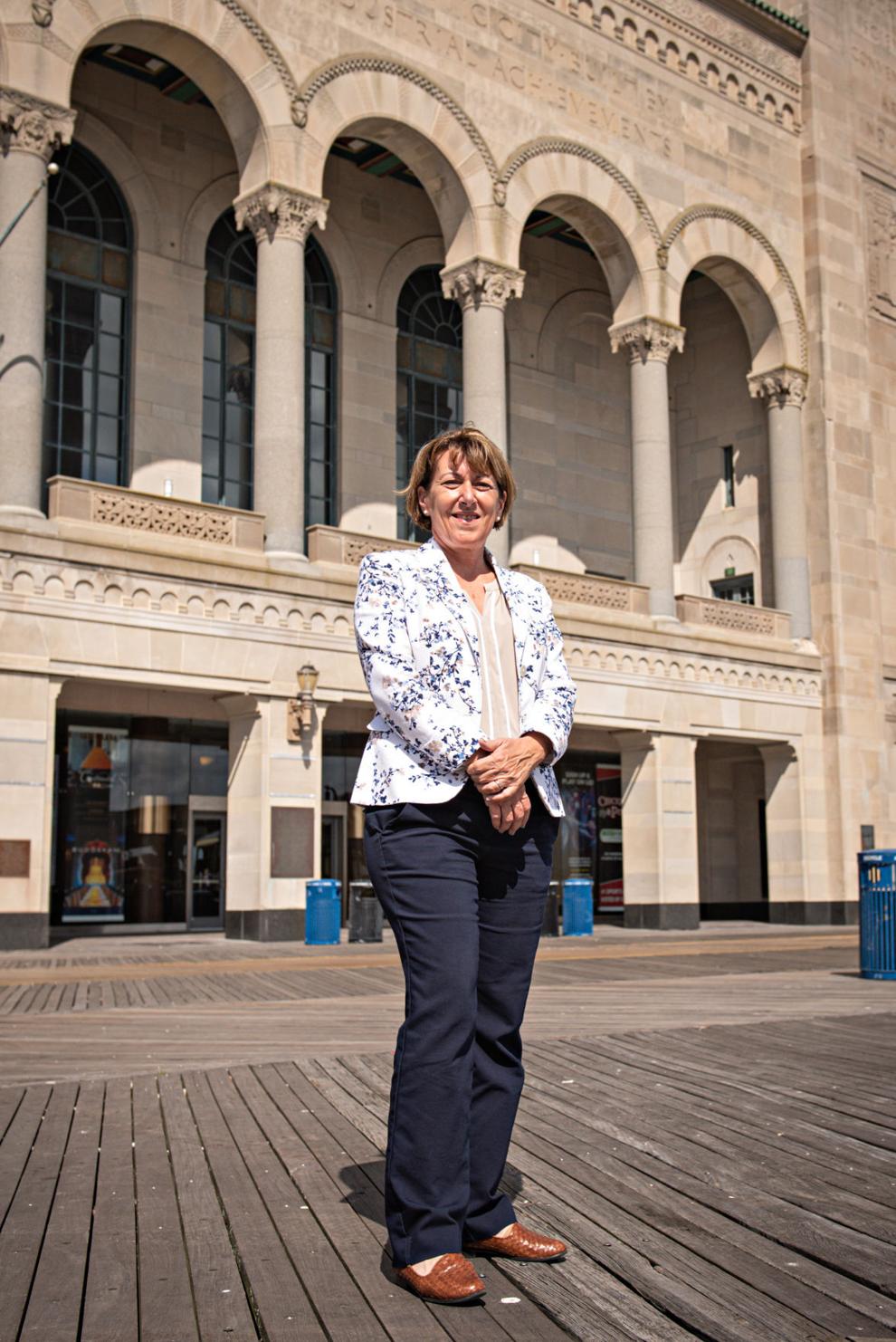 Glebocki, chief executive officer of Ocean Casino Resort, is no stranger to leadership roles in gaming. Over the course of her 33-year career, she has held several high-ranking positions, including chief financial officer, a job she believed was just as critical to a casino's operation as chief executive.
She acknowledged that, as a woman, her approach to the job may differ from men in similar roles, but that does not mean one way was better or worse than the other.
"Whether it's a man or a woman, people look to respect the person in charge," she said. "I think trying to build that respect with the team — that's what's important to me."
Glebocki, 58, of Little Egg Harbor Township, noted that many of her influences in the gaming industry have been men and she credited them with ensuring she had opportunity to advance and prove herself throughout her career.
"I've been very fortunate that I've worked for some extraordinary men who were willing to put somebody in the role who didn't look like them," she said. "And, I think it's a mistake not to give those people, those men, credit for the fact that they put me into positions that maybe were a little different than other companies."
Having experienced leadership methods she wanted to emulate, and others she wanted to avoid, Glebocki described her style as "approachable."
"I don't think anyone's afraid of me," she said, with a smile. "I don't think people are intimidated by me. I'm just a regular person that worked really hard."
Education: University of New Orleans, B.S. in accounting; certified public accountant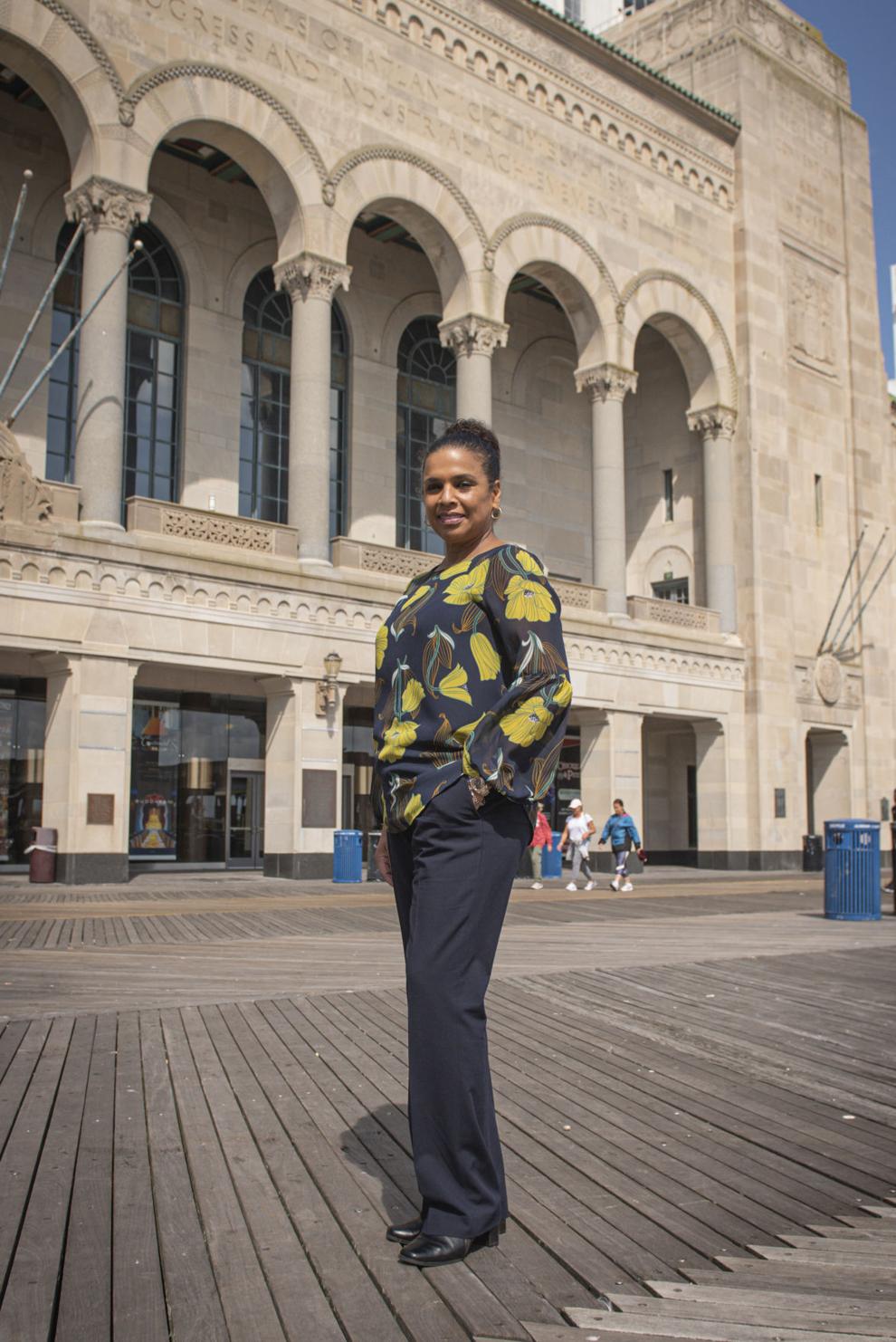 Johnson was given the unenviable task of taking over Atlantic City's top casino in the midst of a global pandemic, but has taken the challenge in stride.
"I'm gladw we're open. I'm looking forward to when the property gets back to 100% because (right now) it's alive, but I want to see it really alive," she said.
While discussing women in leadership roles in the gaming industry, Johnson, who declined to give her age and hometown, lamented the fact while she was coming up, there were not a lot of other females to seek out for career advice and guidance. She leaned on family, particularly the women in her life who she described as "the strongest people I've ever met in my life."
"I think you need to have a great foundation," she said of the message she would give to other women considering the business world, "meaning that you've got to have the educational background, you've got to have the skill set, you've got to have mentors and you've got to have sponsors as well. You need all of those things, because you cannot do it by yourself."
Juggling a life-work balance while advancing in her career gave Johnson additional tools to succeed and helped separate her from her peers.
"It made me very structured and organized because there was limited time," she said of being a mother while also a businesswoman. "If I had to go back and talk to my younger self, I would tell my younger self to relax and slow down a little bit, because you know what, if those dishes are still in the sink tomorrow morning, the world's not going to come to an end."
Contact: 609-272-7222
Twitter @ACPressDanzis