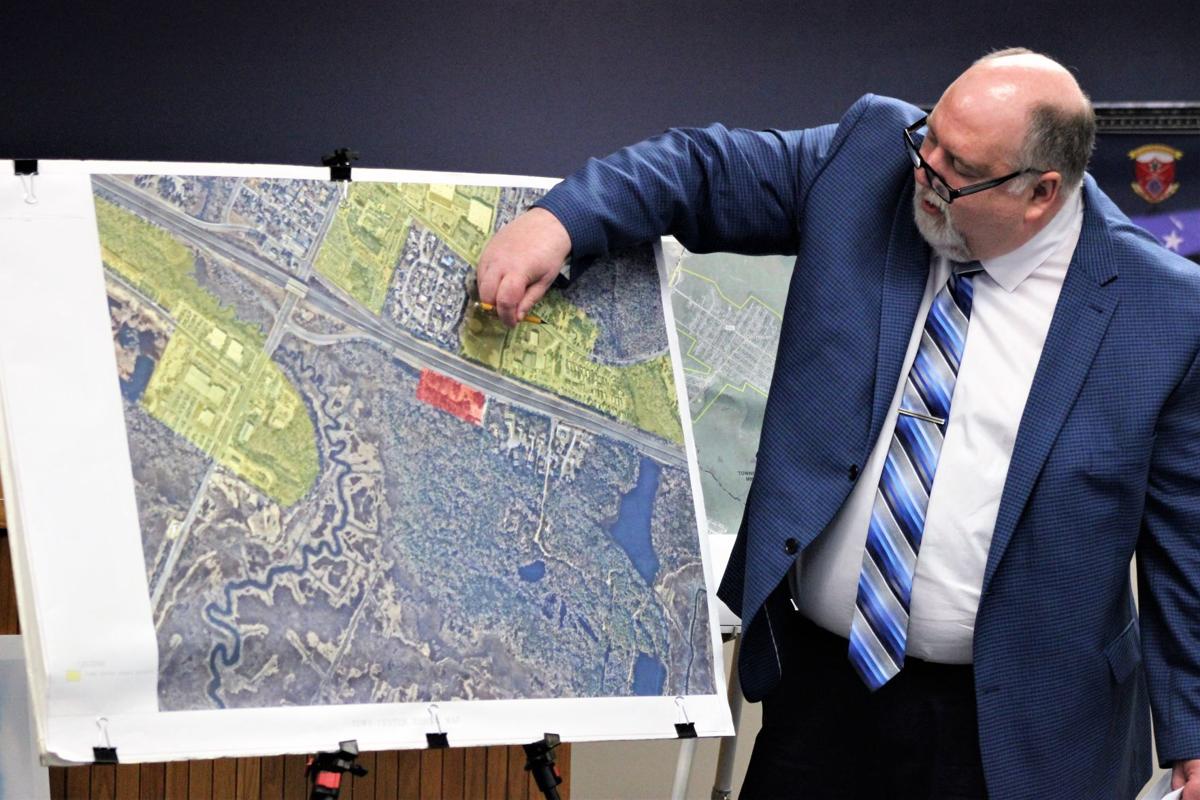 MIDDLE TOWNSHIP — A proposal to build a $16 million hotel just off the Garden State Parkway got a big boost with the introduction of an ordinance rezoning the property off Stone Harbor Boulevard.
A public hearing and final vote are planned for the Aug. 19 Township Committee meeting, set to start at 6 p.m. at Township Hall, 33 Mechanic St.
Mayor Tim Donohue on Tuesday said he asked the project developer to give a presentation at that meeting, to inform residents of the plan and answer questions.
"There is a neighborhood close to the site. If I lived there, I'd be very curious about the development," he said. "We haven't heard from many people since we introduced it."
MIDDLE TOWNSHIP — The Township Committee approved going out to bid for an additional liquor …
As presented at a meeting earlier this summer, the proposal calls for a four-story, 100-room Hampton Inn to be built at 414 Garden State Parkway, now the site of the architectural firm Design Collaborative.
Plans call for the new hotel to be completed by 2021.
The firm Cape May Hospitality is planning the construction, which they estimate will bring $2.5 million in new business to the township a year.
The ordinance, introduced unanimously July 15, would change the zoning of the property from rural conservation to town center.
MIDDLE TOWNSHIP — A proposal to bring a four-story, $16 million hotel to the township by 202…
At previous meetings, Donohue has supported the zoning change, which also has the endorsement of the Planning Board. He believes the project will be good for the township.
The Cape May Hospitality investment group consists of Ernie Felici, Greg DeMarrais and Robert Frey. Hampton by Hilton, formerly known as Hampton Inn, is owned by Hilton Worldwide Holdings, and is described as upper-midscale lodging.
Get local news delivered to your inbox!
Subscribe to our Daily Headlines newsletter.