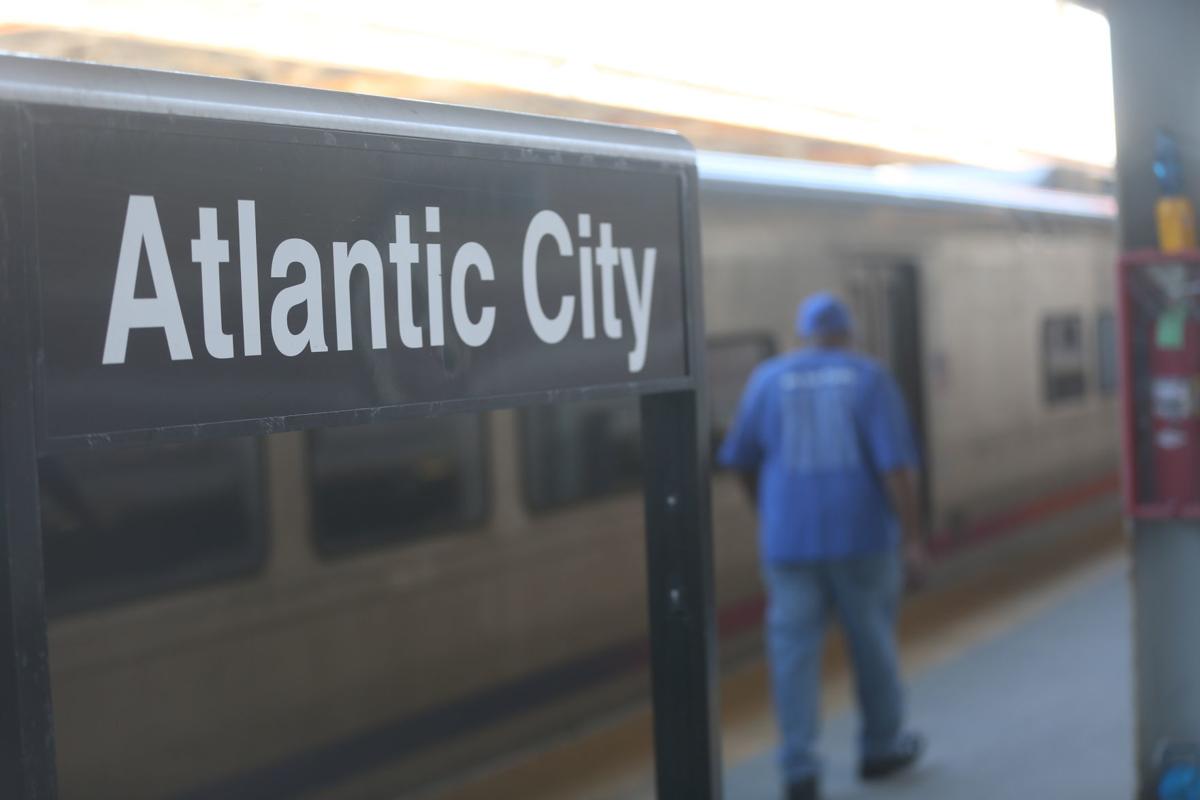 No one seems to know how much of the revenue from a proposed 36% toll hike on the Atlantic City Expressway would be used for improvements on the Atlantic City Rail Line, although officials have said up to $200 million would go to develop a Glassboro-to-Camden light rail line.
Both South Jersey Transportation Authority Commissioner James "Sonny" McCullough and Galloway Township resident John Heinz asked for details on the spending plan during a telephone board meeting Wednesday, but were rebuffed.
The South Jersey Transportation Authority has not provided enough information to the public …
The toll increases, if approved by the SJTA board, would finance a $500 million, 10-year capital improvement plan that would include widening the expressway and repaving parts of it; and creating new overpasses to allow drivers to more quickly get from Exit 9 of the expressway to the Atlantic City International Airport.
The Egg Harbor plaza toll would increase from $3 to $4.25 each way, and 75-cent tolls at Pleasantville and elsewhere would increase to $1.25. State Sen. Chris Brown, R-Atlantic, and U.S. Rep. Jeff Van Drew, R-2nd, have sent letters to the SJTA asking for more detail on how much of the increase will be spent on the A.C. Rail Line.
"Two items of capital expenditure — the Atlantic City Rail Line and the Glassboro rail line — have no details on how money would be utilized," Heinz said of the written materials provided to the public. The materials were supposed to help people decide whether to support the toll increase and were the basis for comments taken from the public in three recent public hearings held online.
The SJTA's decision to proceed with the toll hike hearings in spite of the coronavirus pandemic angered many who called in to the hearings, but members of construction unions called in to support the increases. The public comment period on the proposed hikes ends at 5 p.m. Monday.
"Without that, we can't properly give comments," Heinz said of the amount for the A.C. line and detailed spending plans for both.
McCullough requested the board consider postponing any decisions until the pandemic is over and after another public hearing is held with more information given.
Just like the Wizard of Oz telling Dorothy, "Pay no attention to the man behind the curtain,…
"This whole process on toll increases, in my estimation, was not transparent," McCullough said. "How (coronavirus) has impacted my area of Atlantic City — probably no other city has it been so negative — with a loss of 27,000 jobs. I feel very embarrassed as a commissioner that public hearings went forward."
McCullough said he had asked SJTA Executive Director Stephen Dougherty to provide him with information on how much the proposed toll increases would raise and what would be spent on each capital improvement listed.
"I told him I did not have that information, and he has not provided me with that material to date," McCullough said.
Dougherty, who was part of the telephone meeting, did not comment.
"We certainly can respond in the report that will be developed as we go forward," said SJTA Board Chairwoman Diane Gutierrez-Scaccetti. "The Glassboro-to-Camden light rail has been under development with the Delaware River Port Authority with oversight of NJ Transit. (The money) would be enough to get the project to put out for potential public-private partnership to build the line. Without that money, it can't go any further."
She said the maximum amount the Glassboro line would need would be $200 million.
"As for the A.C. Rail Line, we understand how important it is, and they will be working with NJ Transit to better define the projects we would be able to support," Gutierrez-Scaccetti said.
In the first of three electronic public hearings on toll increases for the Atlantic City Exp…
SJTA spokesman Mark Amorosi has also declined to say how much of the funds raised from the possible toll increase would go to the A.C. line.
In a Tuesday email, he said the proposed increases would raise an additional $26 million annually. Tolls, at the current rates, brought in $80 million in 2018.
"The numbers for the projects stand as presented," Amorosi said. "As for the A.C. Rail Line, SJTA recognized the importance of the A.C. Rail Line during its period of shutdown for the installation of positive train control. SJTA will work with NJ Transit to identify meaningful improvements that benefit commuters and tourists alike."
Amorosi's comment was almost word-for-word that of Gutierrez-Scaccetti on Wednesday.
Dougherty also said the agency's March toll and parking revenue was hit hard by the novel coronavirus health crisis and stay-at-home orders.
Expressway toll revenue in March was $4.1 million, down 33% from March 2019, Dougherty said. It brings the year-to-date total down 7.3% to $15.3 million.
In spite of prohibitions against groups of people gathering, the South Jersey Transportation…
Parking revenue at Atlantic City International and the New York Avenue parking garage in Atlantic City was down 39.6% to $535,000 in March, Dougherty said.
The authority's delivery of Meals on Wheels increased 22% in March, however, to 13,000 meals.
Airport passengers for March were down 45% from March 2019, to 66,000, and the year-to-date passenger number was down 15.9% to 269,000, Dougherty said.
Contact: 609-272-7219
Twitter @MichelleBPost
Get local news delivered to your inbox!
Subscribe to our Daily Headlines newsletter.