ATLANTIC CITY — Historic Jim Whelan Boardwalk Hall will get a modern makeover as one of its theaters transforms into a high-tech arena for an esports tournament next month.
The city will host the Collegiate Starleague's 2019 North American Collegiate Grand Finals from April 26 to 28 as part of its ongoing push to become a hub for esports.
Leaders in the rapidly growing industry say there is a need for companies to provide aspiring esports players with some structure as they continue their play through various levels. The tournament marks Atlantic City's first attempt to introduce that framework.
The promise of a permanent home for a major esports team in Philadelphia reflects the growin…
"Right now, the amateur scene is an underserved scene. They just need more events and more ability to play in front of crowds and have infrastructure, and a lot of that infrastructure doesn't exist," said Joe Marsh, chief business officer of Spectacor Gaming and the Philadelphia Fusion.
The Fusion play in the Overwatch League, a network of professional esports franchises based out of 20 cities that has sought to bring esports to mainstream audiences.
Comcast Spectator announced Monday plans to house the Fusion in a $50 million esports and entertainment venue in 2021 in the Philadelphia Sports Complex.
And while the professional leagues gain more prominence, Atlantic City has started its venture into esports by setting its sights on the grassroots side.
"I see this as baseball in the 1890s," said Anthony Gaud. "You have a lot of teams, a lot of leagues and a lot of individuals are trying to find where their structures are — how they make money, how people can be part of it and also watch all the way down to kids, to the pros."
GALLERY: Esports competition at Harrah's
Esports return to Atlantic City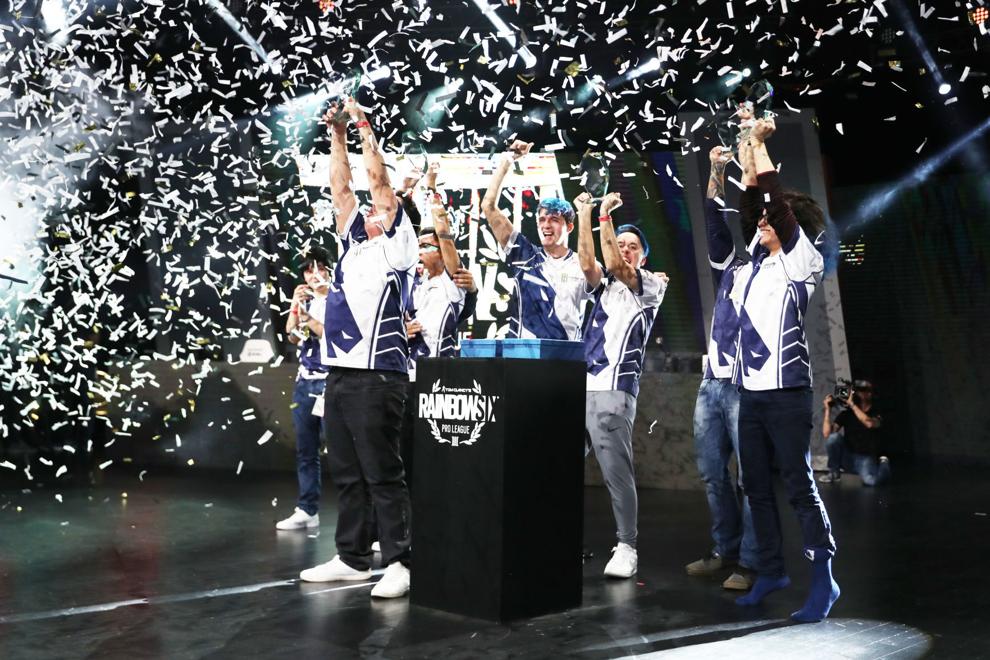 -- HIDE VERTICAL GALLERY ASSET TITLES --
Esports return to Atlantic City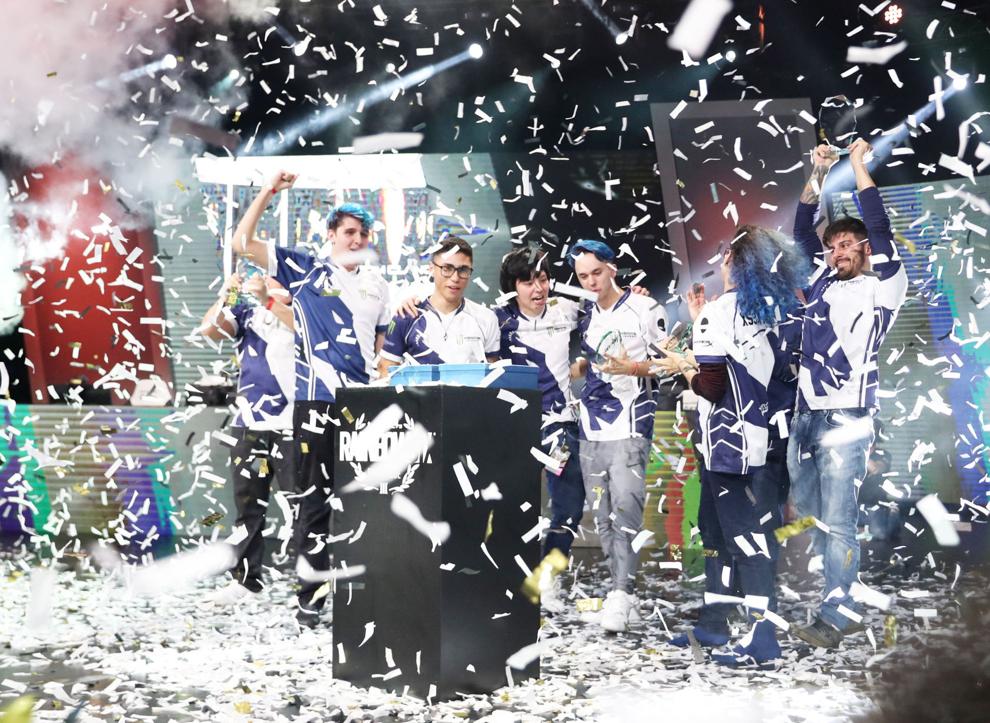 Esports return to Atlantic City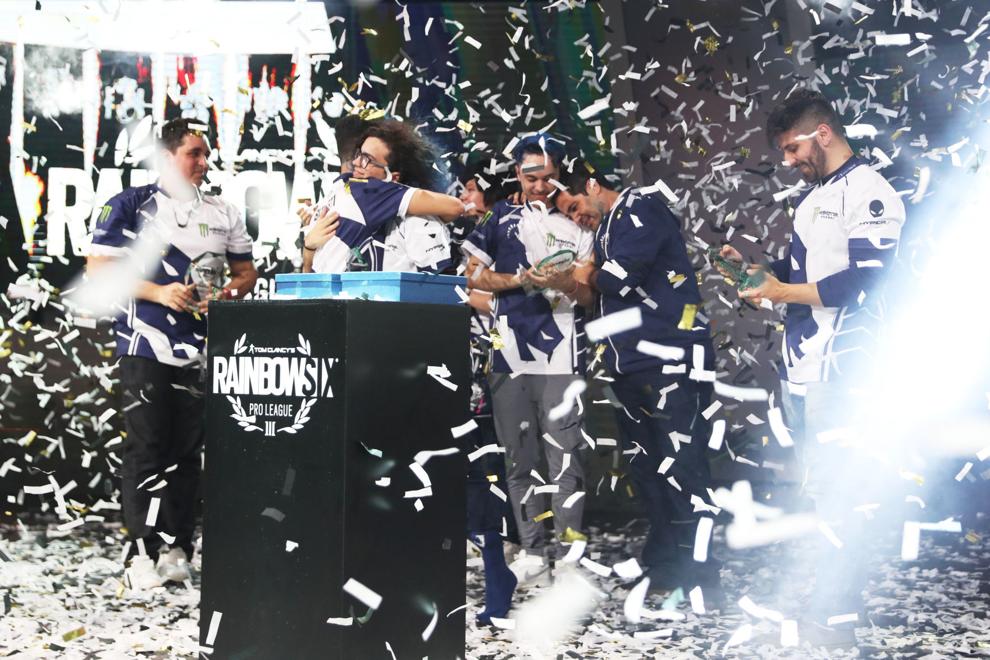 Esports return to Atlantic City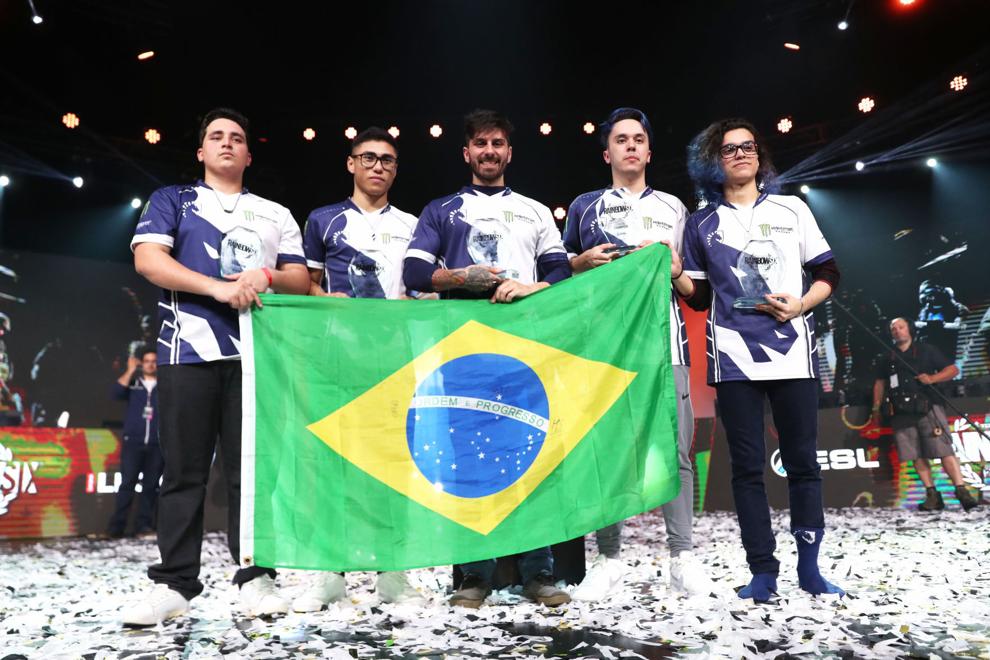 Esports draw sellout crowd in AC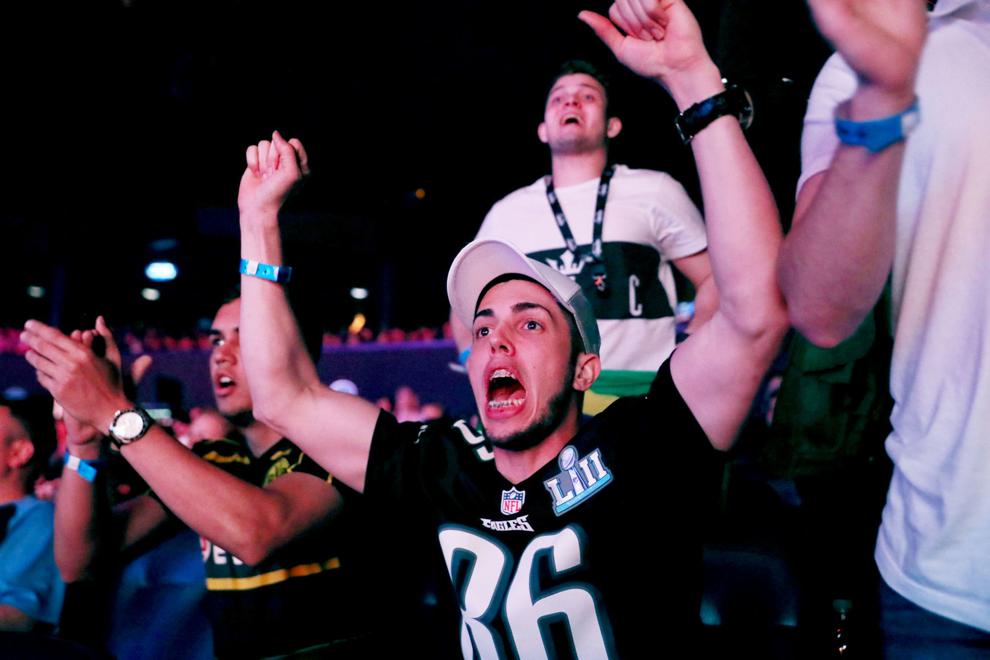 Esports draw sellout crowd in AC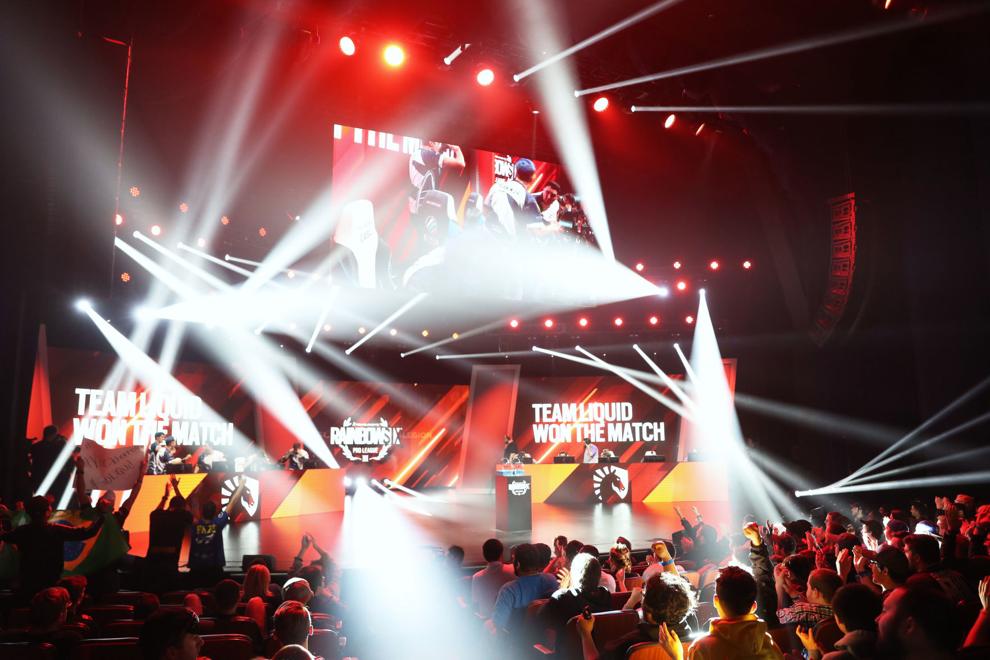 Esports draw sellout crowd in AC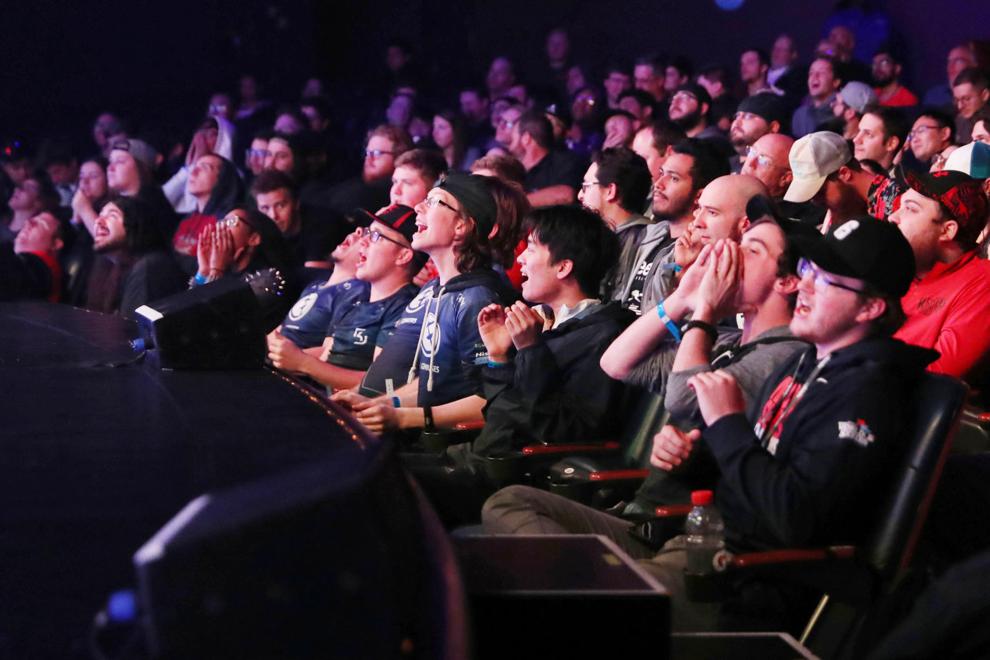 Esports draw sellout crowd in AC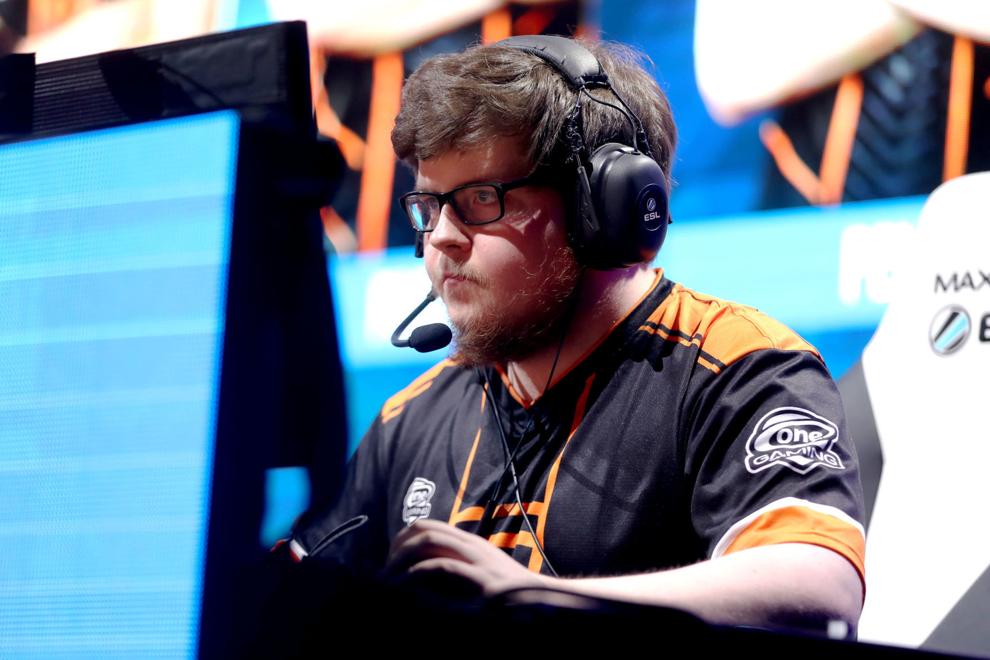 Esports draw sellout crowd in AC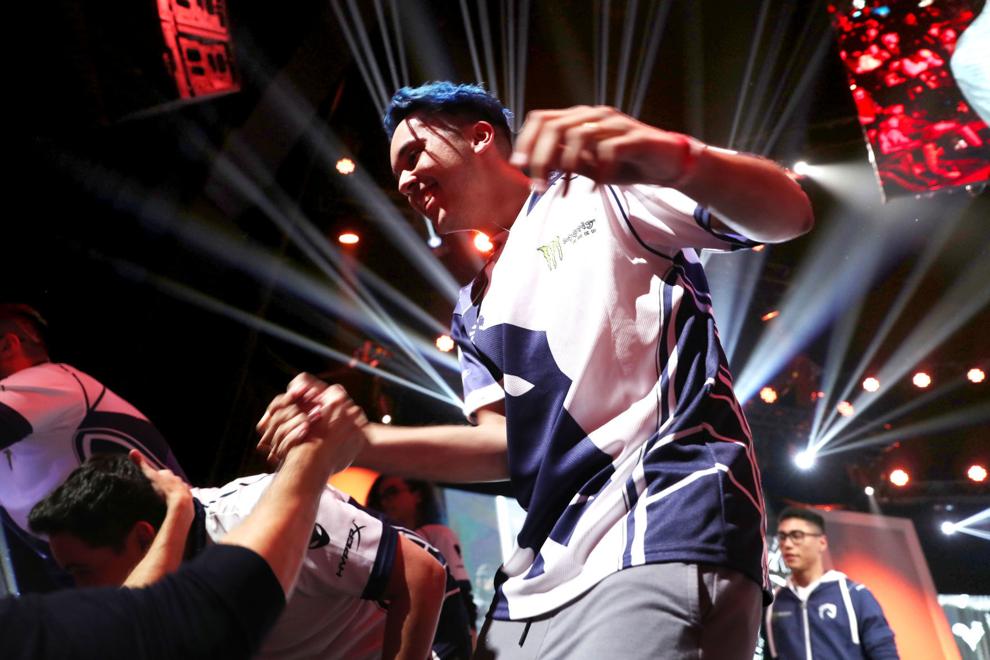 Esports draw sellout crowd in AC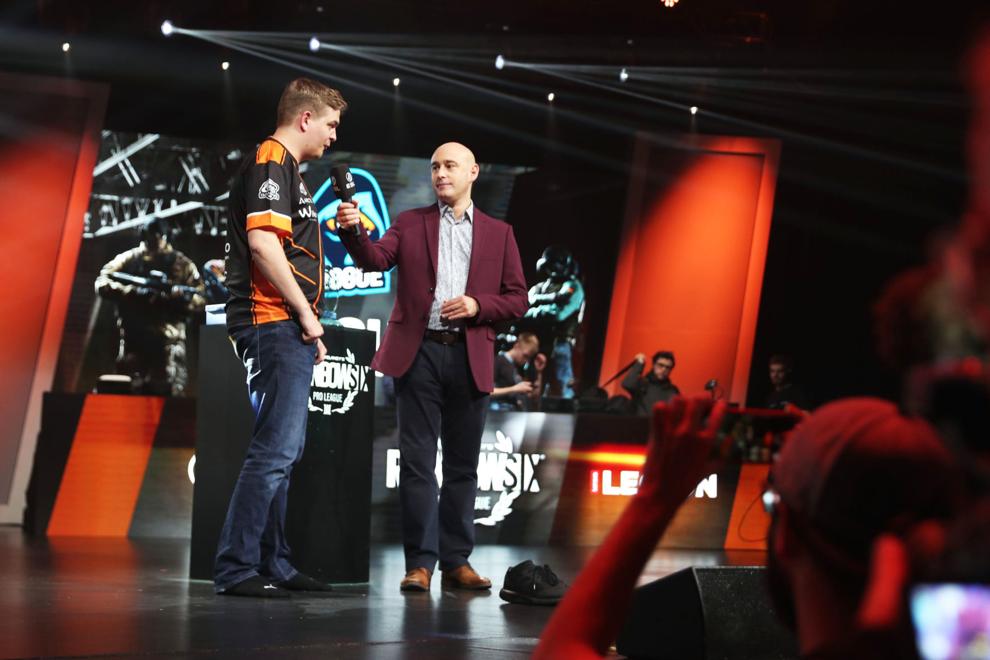 Esports draw sellout crowd in AC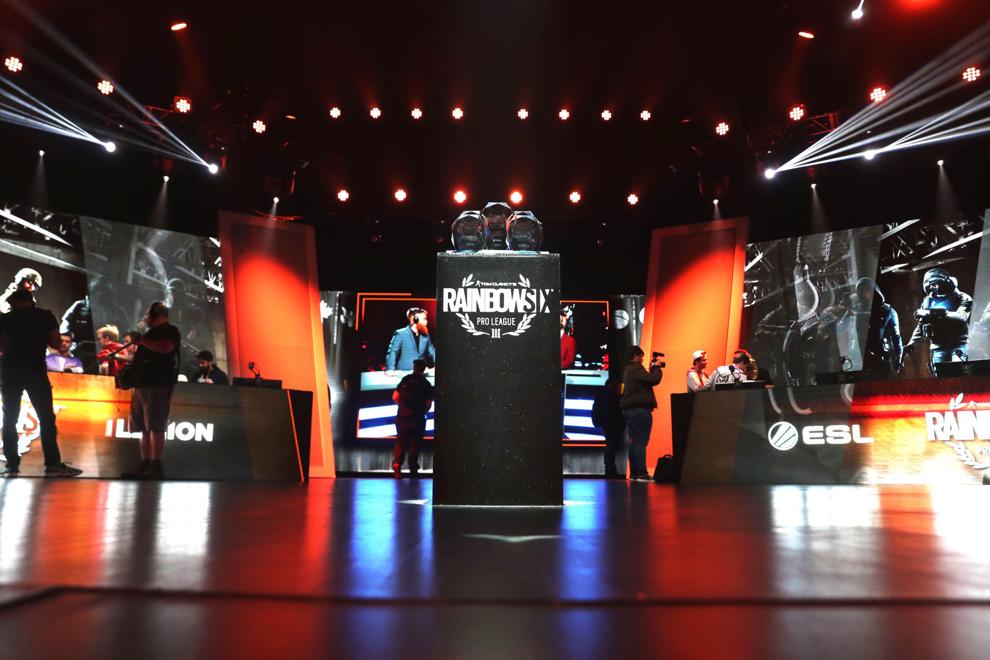 Esports draw sellout crowd in AC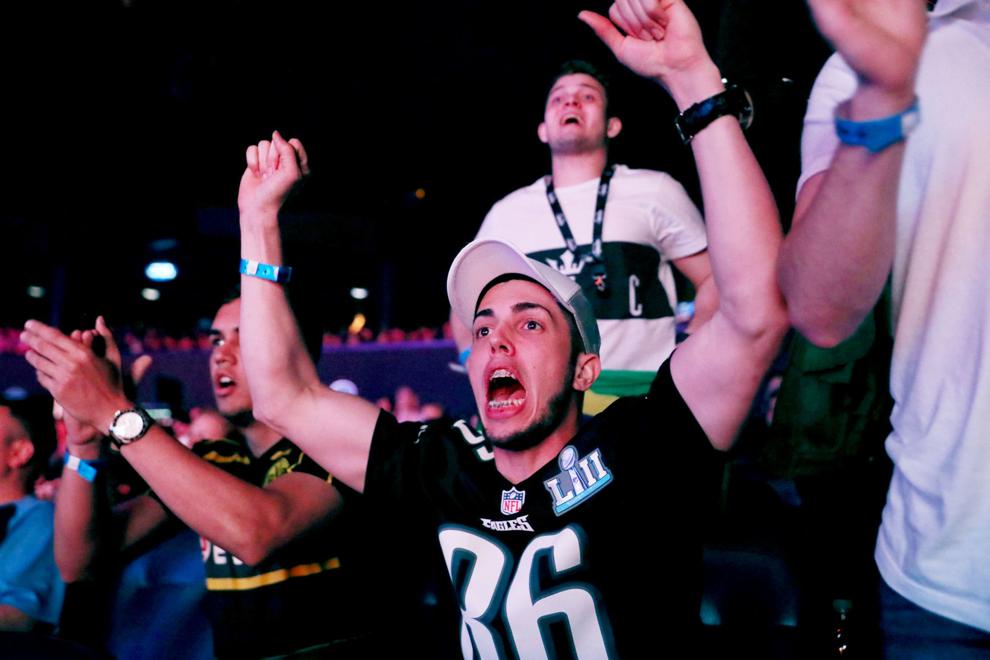 Esports draw sellout crowd in AC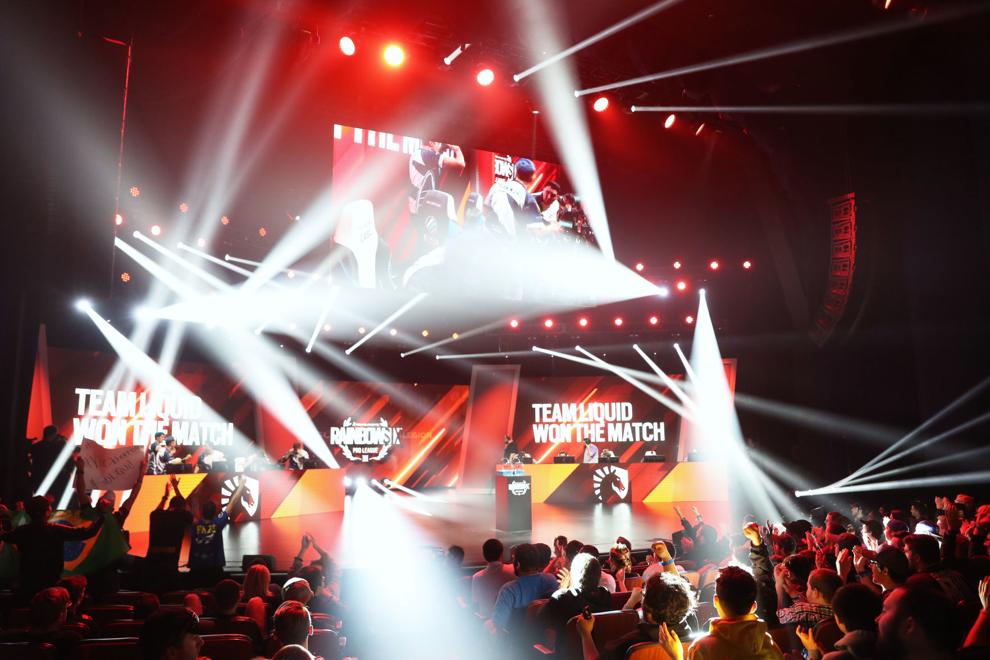 Esports draw sellout crowd in AC
Esports draw sellout crowd in AC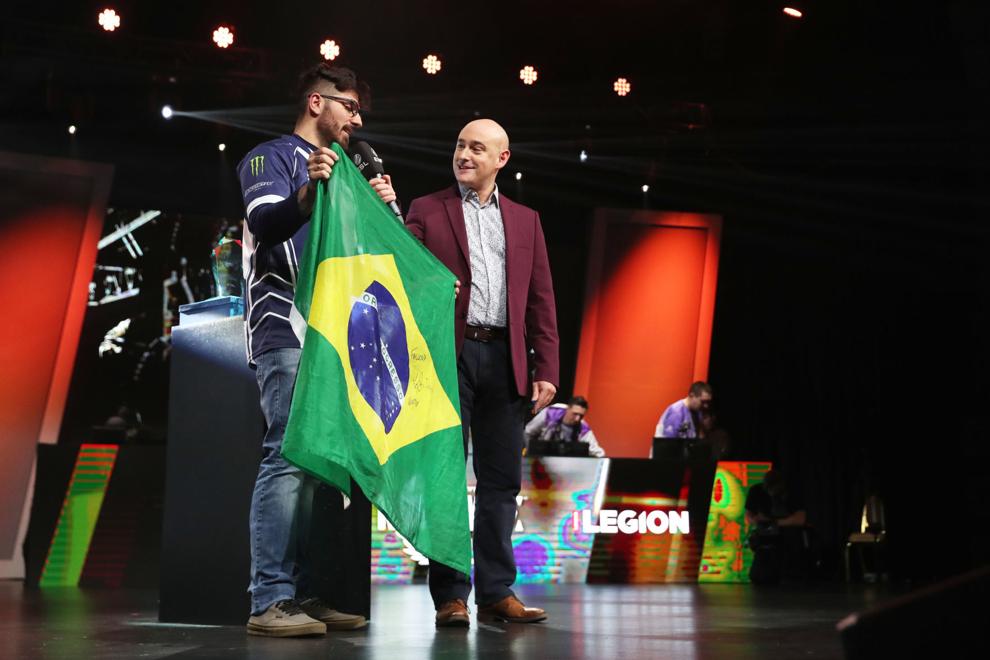 Esports draw sellout crowd in AC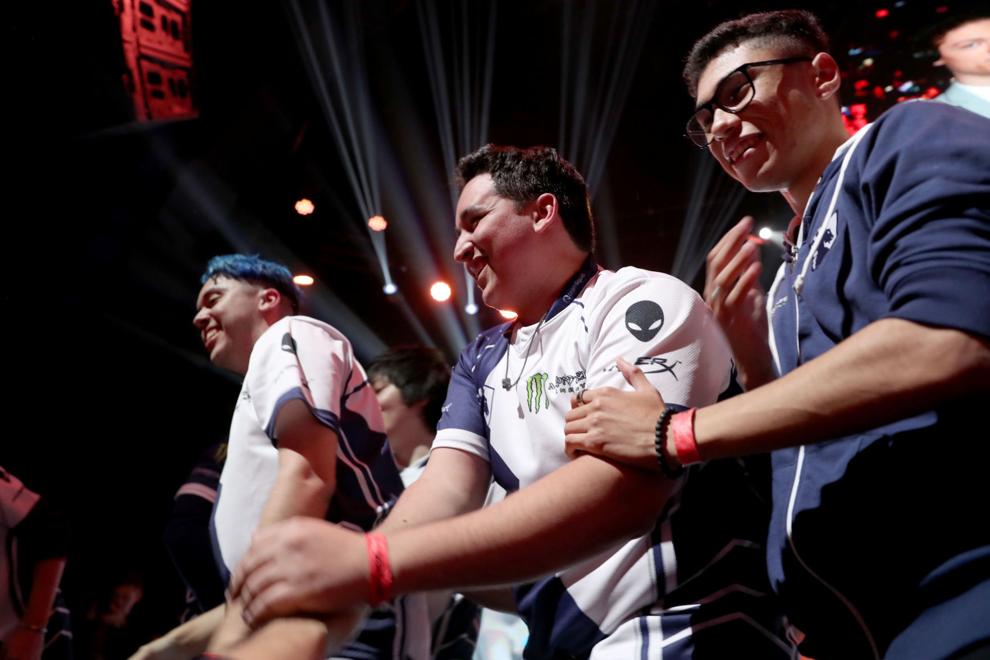 Esports return to Atlantic City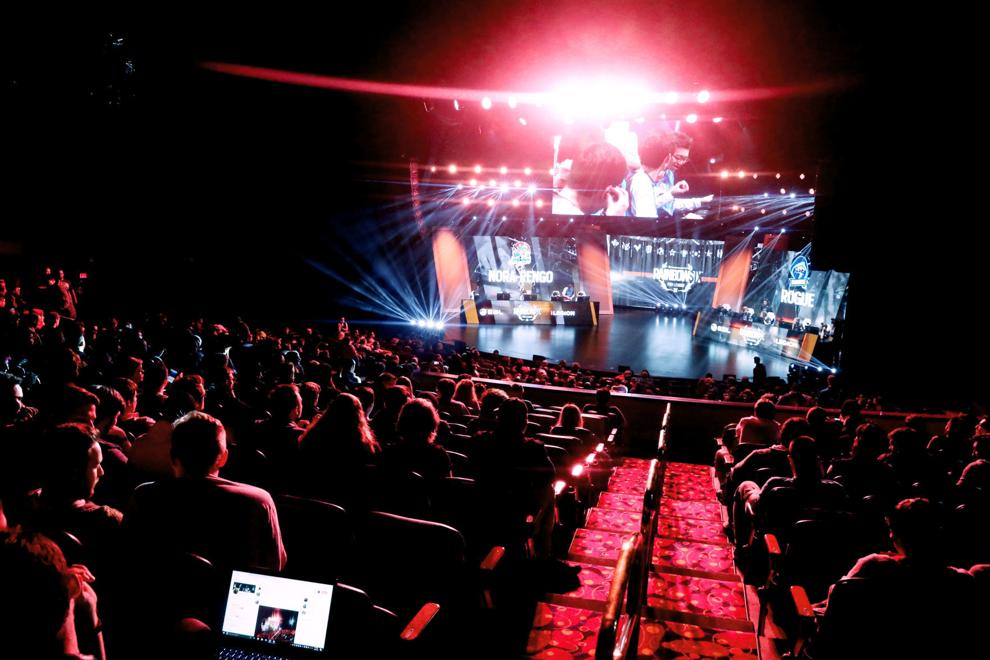 Esports return to Atlantic City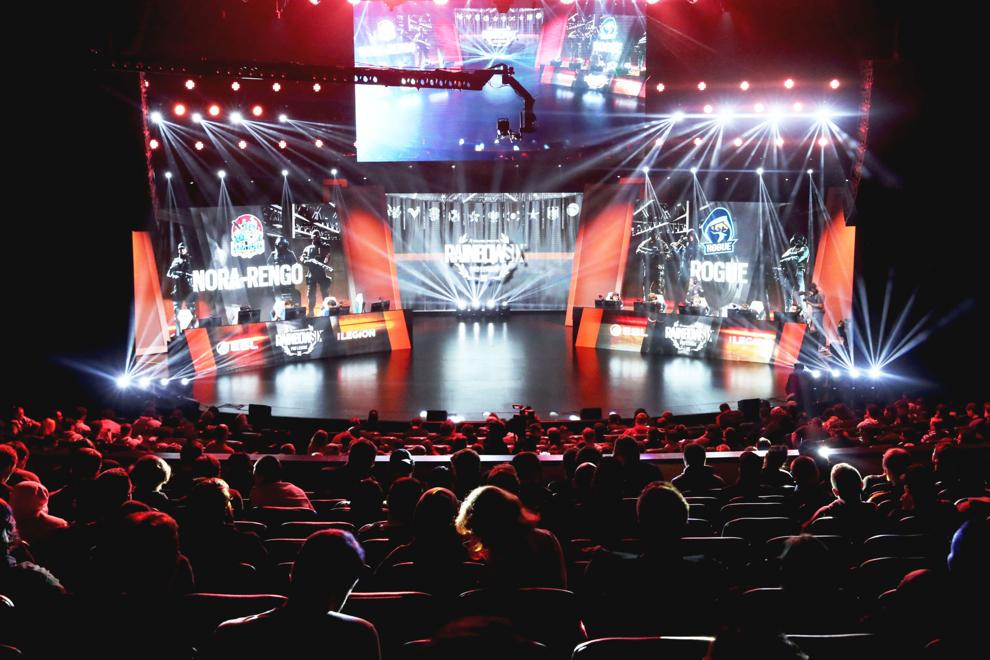 Gaud and Angela Bernhard Thomas co-founded INGAME Esports, the company tasked with bringing esports to Atlantic City with a $700,000 investment from the Casino Reinvestment Development Authority.
In their first event, Atlantic City will host eight games with 100 competitors who have qualified from the college season that started in October.
Boardwalk Hall's Adrian Phillips Ballroom will be redesigned as a gaming arena Thomas hopes they can maintain for continued esports use.
"When I first came to see the building, I loved the idea of the contrast and the juxtaposition of technology in a classic building on the Boardwalk by the sea," Thomas said.
GALLOWAY TOWNSHIP — Student gamers at Stockton University built PCs Wednesday afternoon at t…
More than 52,000 students from more than 1,600 university and college campuses in the United States and Canada have registered and competed in Collegiate Starleague tournaments leading up to the finals in Atlantic City.
CEO of WorldGaming Network and Collegiate Starleague Wim Stocks has been working on the amateur side of esports for about 10 years. He said his league is designed to feed into the pro level.
"For the last three years, we've been doing nothing but helping organize play around the games that we support and getting more of a bigger following," Stocks said.
The CSL tournament at Boardwalk Hall will offer one notable chance to propel amateur players into the spotlight as its "Street Fighter" competition will serve as a qualifying leg for a championship event later this year to be broadcast on ESPN.
The league also will give away more than $100,000 in scholarships at the finals to help further gamers' education and ambitions as aspiring professionals.
Overlooking a golf course in Sacramento, California, is a three-story mansion, decked out wi…
"It keeps the whole ecosystem intact," Stocks said. "We want these student-athletes to complete their education and get done with school. The great thing about these schools that have big esports programs (is) they've really woken up to how smart and how applied these students who are playing esports are."
Stockton University esports team member Isaac Strozyk, 22, of Vineland, said he appreciates the opportunity to pursue scholarships while also pursuing esports.
"There are people like me who have entered the professional space but also want to achieve academic success. Those two things are very hard to do, but having the opportunity to enter college is awesome," he said.
ATLANTIC CITY — An esports consulting company is working with the state Casino Reinvestment …
While the Atlantic City tournament and programming will focus on getting people familiar with esports, the leaders at INGAME still have ambitions to promote the game at all levels.
They even have plans to bring professional-level esports to the city.
Marsh confirmed the Overwatch League is hoping to bring a Fusion event to the city in the summer.
Overwatch is also looking for venues to play professional games in the 2020 season before the permanent arena is built.
"We're exploring all options, and obviously with Atlantic City having arenas and a convention center space, we're certainly going to explore the option down there if it does present itself," Marsh said.
The leaders of INGAME don't see the sport dropping in popularity anytime soon.
"This is not going away," Gaud said. "This is the beginning of the next big thing."