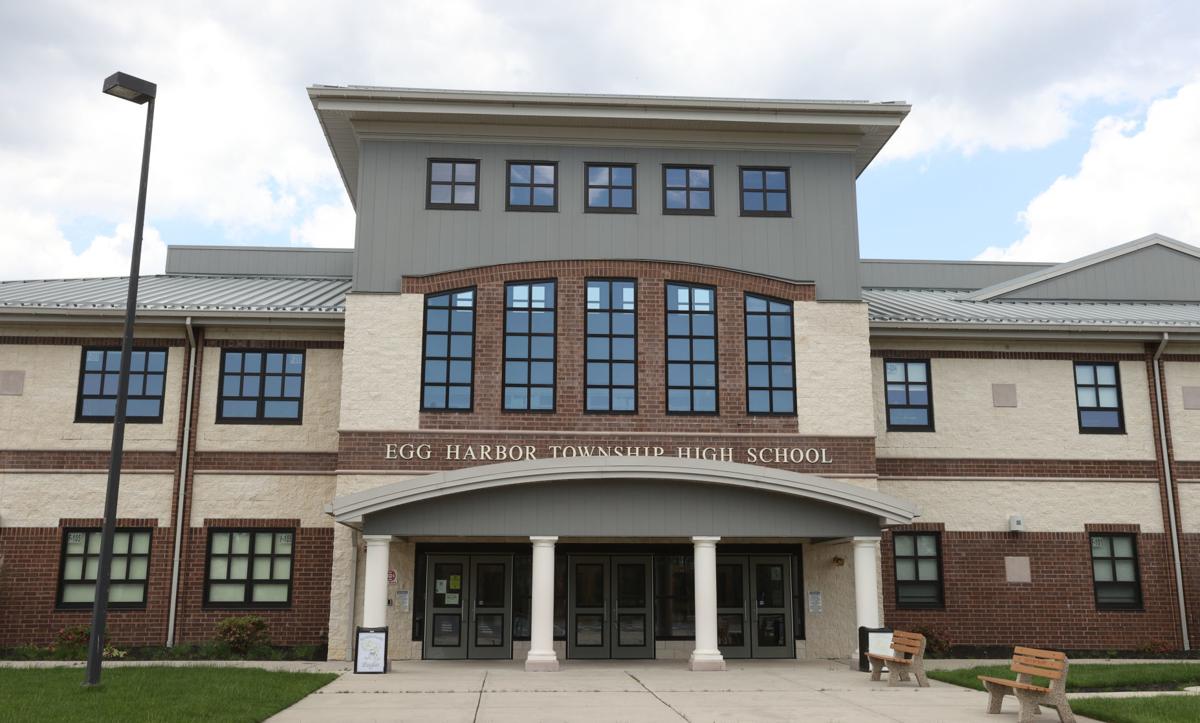 The "devious lick" trend encourages kids to steal items from schools and destroy property while filming themselves committing the crimes.
While some have stolen things such as bottles of hand sanitizer or wall clocks, the pranks have recently escalated with kids removing toilets, urinals and sinks from bathrooms, forcing schools to shell out thousands of dollars for repairs.
The videos are then posted for others to share and gain ideas from.
The trend reportedly started when a user posted a video of disposable masks being stolen.
Egg Harbor Township High School Principal Patricia Conner said the bathrooms were vandalized last week.
More mosquito samples have tested positive for West Nile virus in Atlantic County, officials…
"On Wednesday we had some destruction of toilets, sinks, towel dispensers, hand sanitizing and soap dispensers," Conner said in a note home to parents. "We had to lock a bathroom so that we could assess and report a need for repairs," Conner said. "(On) Friday, students went into half of our bathrooms (both male and female) and vandalized them as well."
Due to the vandalism, several of the school's 18 bathrooms are closed for repairs.
"This (the repairs) will take time and money as materials need to be ordered and shipped," Conner said. "There will be several bathrooms open that all students will have to go to where we will have teachers there to monitor activity. As we fix the bathrooms, they will reopen again, but for now some will remain closed for some time for repair work."
Conner is asking parents to discuss the potential consequences of the challenge with their children.
"If they share anything with you that can help find out who came to school to disrespect and destroy, please ask them to share confidentially with their assistant principal," Conner said. "I will assure you that we will continue to investigate this matter and get to the bottom of this terrible challenge."
While social media spawned the Ice Bucket Challenge to raise money for Lou Gehrig's disease research, it also led to a rash of poisonings several years ago when teenagers swallowed pods of laundry detergent for the "Tide Pods challenge." The latest trend follows closely after a viral challenge to walk on stacks of milk crates.
Caesars Entertainment Atlantic City hosted a volunteer day Thursday and donated $10,000 to t…
A spokesperson said TikTok was removing "devious licks" content and redirecting hashtags and search results to its guidelines to discourage the behavior, adding it doesn't allow content that "promotes or enables criminal activities."
Administration at the Egg Harbor City Community School also sent a letter to parents informing them of the trend.
"Please let them know the seriousness of these actions and stay away from these ridiculous challenges," Principal Jack Griffith said. "I encourage you to talk to them about respect, school pride and the severe consequences like suspension, police involvement and restitution."
Griffith said he's challenged students to start their own trend of filming random acts of kindness or treating the custodial staff respectfully and helping keep the school clean.
At Mainland Regional High School in Linwood, school officials reported that since the beginning of the school year, students have removed multiple soap dispensers from the boys bathrooms and tried to remove a sink.
"Furthermore, we have had items shoved into toilets causing damage in the boys lavatories, that also require repair," officials said in a statement Tuesday. "In addition, the visitor bleachers in the football stadium were vandalized at Friday night's game."
ATLANTIC CITY — An AtlantiCare urgent care center in the city will be closed until next mont…
Schools nationwide are experiencing trouble with the trend.
At Lawrence High School in Kansas, several bathrooms were forced to close after students ripped soap dispensers off the walls. Students then tried to steal the "closed" signs, forcing staff to guard the bathrooms.
"Some of them were to the point where they were borderline unusable," said Lawrence High School Student Cuyler Dunn, 17. "Locks on stalls had been taken off."
In southern Alabama, Robertsdale High School's principal said a student there is facing criminal charges after he was caught on surveillance cameras swiping a fire extinguisher. He also was suspended from school.
Police in Bartow, Florida, said they arrested a 15-year-old student who vandalized a new building's bathroom by tearing off soap dispensers and leaving one in a sink.
"He said he did it because of this TikTok challenge and he wanted to be cool," police Chief Bryan Dorman said.
The Associated Press contributed to this report.
Contact Molly Shelly:
609-272-7241
Twitter @mollycshelly