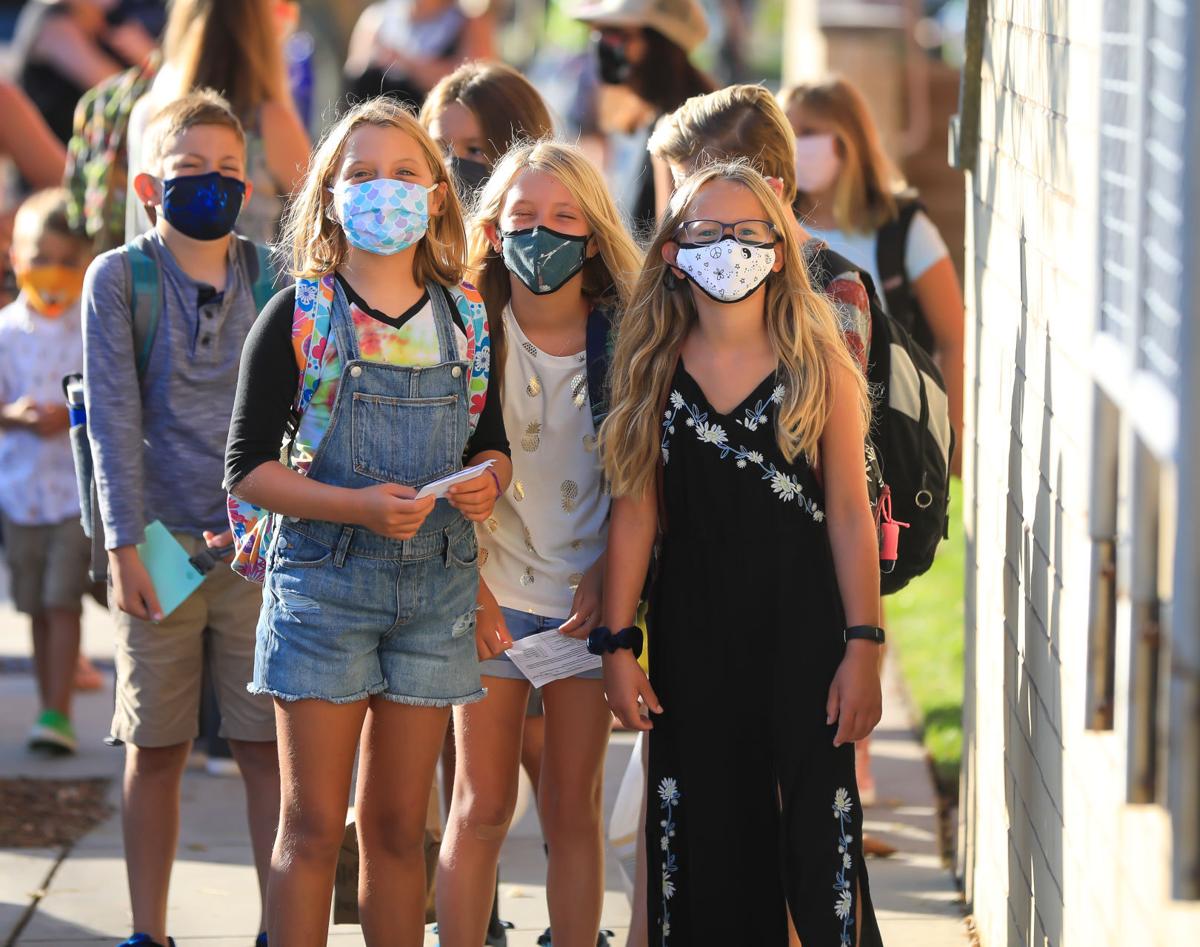 TRENTON — Students properly wearing their masks within 3 to 6 feet of a COVID-19-infected student, also properly wearing their mask are no longer considered "close contacts," and won't have to quarantine according to updated guidance from the New Jersey Department of Education released Friday.
State education officials on Friday released a memo to district administrators notifying them of changes to "The Road Forward" school reopening guidance issued on June 28.
The guidance was updated last week to align with current recommendations on K-12 schools from the U.S. Centers for Disease Control and Prevention, as well as the mandatory mask mandate signed by Gov. Phil Muprhy earlier this monnth.
Updated portions of the guidance, highlighted in yellow, include an exception for contact tracing that states, "In the K–12 indoor classroom setting, the close contact definition excludes students who were within 3 to 6 feet of an infected student (laboratory-confirmed or a clinically compatible illness) where both the infected student and the exposed student(s) correctly and consistently wore well-fitting masks the entire time. This exception does not apply to teachers, staff, or other adults in the indoor classroom setting."
The guidance states that, under CDC definition, close contact is considered "being within 6 feet of someone with suspected or known COVID-19 for 15 or more minutes during a 24-hour period."
Under the state guidance, the local health department will work with the district to identify close contacts and notify them of how long they must quarantine, based on community transmission levels.
Contact Claire Lowe:
609-272-7251
Twitter @clairelowe