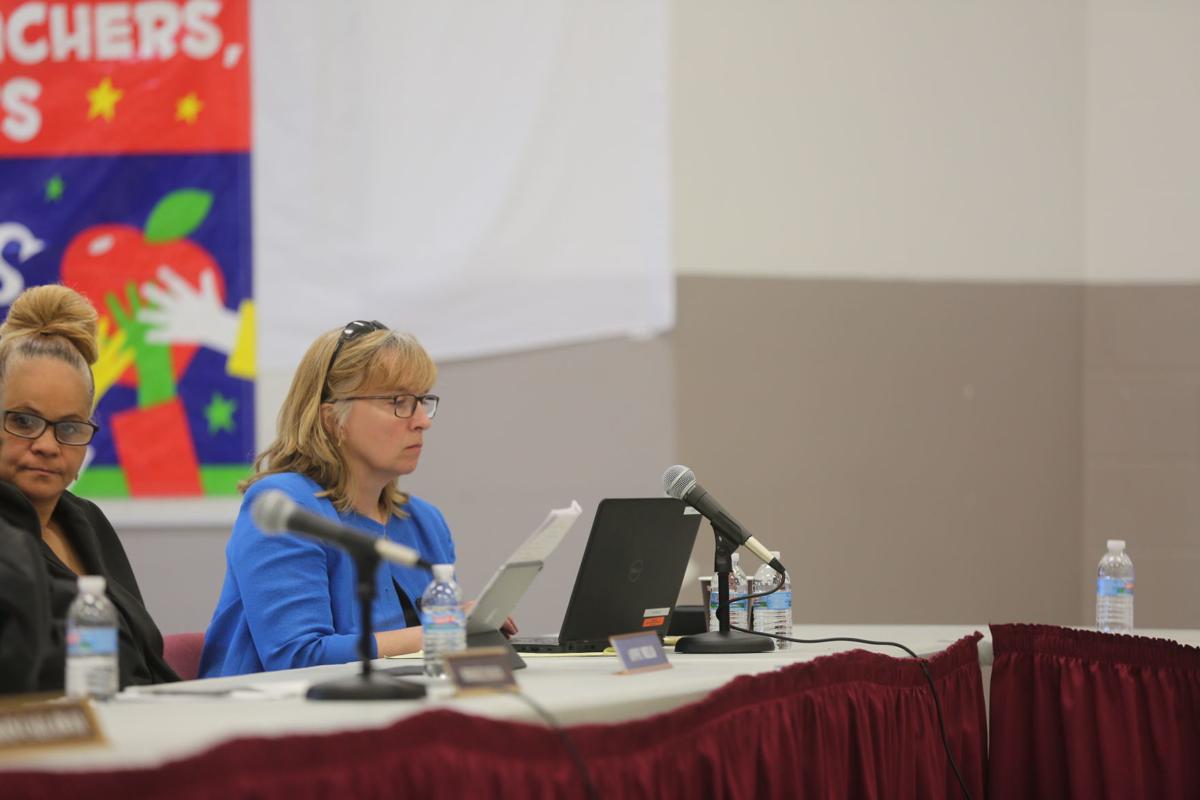 PLEASANTVILLE — Constance Bauer, the state-appointed fiscal monitor for the Pleasantville Board of Education, will leave her post at the end of the month.
The New Jersey Department of Education this week confirmed that Bauer is not seeking a contract extension for next year, which begins July 1. Bauer, contacted via email, deferred all comments to the Department of Education.
"Nothing has been finalized on a replacement for her, but Pleasantville has an assistant monitor who will continue to serve the district," NJDOE spokesman Michael Yaple said.
PLEASANTVILLE — After 13 years with a state-appointed monitor overseeing the school district…
Board President Julio Sanchez called Bauer's departure "the best-case scenario for both parties."
"I don't think we were working cohesively; I don't think she was working with us at all," Sanchez said. "We didn't see her or hear from her with the exception of board meetings."
In a resignation letter from Bauer to Pleasantville school board members and Superintendent Natakie Chestnut-Lee that was provided to The Press, Bauer does not give a reason for her decision to leave the district.
"My current contract expires this month. An updated Exit Plan will be issued prior to my departure," Bauer wrote. "My best wishes are with this year's graduates and shall remain with all of Pleasantville's children and staff members as they anticipate returning to their schools next September."
PLEASANTVILLE — Despite spending more than a million dollars on mold, HVAC and roof repairs …
Bauer's tenure in Pleasantville began in 2015 following her retirement as superintendent of the Bordentown Regional School District in Burlington County. In her role, she earned $96 an hour, which was paid by the district.
The district has had a school monitor officially since 2007, but state oversight started a few years prior due to financial issues. In spring 2019, a second monitor, J. Michael Rush, was appointed to the district to oversee board governance following months of inaction and infighting.
As a fiscal monitor, Bauer's role was to oversee fiscal management of the district's funds. She has the ability to hire, promote and fire employees. She also can override an action or vote by the Board of Education or chief school administrator on certain occasions.
She has been criticized by the school board for both overstepping — like in the case of former Superintendent Clarence Alston, whose appointment she blocked, a move later overturned by a judge — and for doing too little — most recently in regard to the district's longstanding food service deficit, which was finally paid off using surplus this year.
PLEASANTVILLE — Superintendent Clarence Alston will receive $215,000 as part of a settlement agreement with the district approved at a February school board meeting.
Bauer regularly attended board meetings but often stayed quiet, preferring to issue reports, advice and rulings via email to staff members. She also rarely provided monthly updates to the school board. Her last publicly issued exit plan was issued in 2017.
In 2018, the board and Alston sued Bauer over her role in the district, asking for less input, a complaint that was dismissed due to failure of the board to first go before the state commissioner of education.
In March, a rally organized by former school board member and current city Councilman Lawrence "Tony" Davenport was held in front of the middle school, calling on the governor to have Bauer removed. Attendees and speakers included past and sitting board members as well as Chestnut-Lee.
"The community has spoken," Chestnut-Lee said Wednesday of Bauer's resignation.
PLEASANTVILLE — Citing a "strong" difference of opinion, school board members and the admini…
Sanchez said he hopes the state will not replace Bauer and will remove all monitors from the district.
"I know that's not our decision. We worked feverishly to correct all the issues," he said. "Hopefully the state looks at some of those things and decides to take their foot off our neck."
He cited the food service deficit, which was noted in Bauer's 2017 exit plan as a major issue. Although the district was previously told it could not use its surplus to pay down the deficit, Chestnut-Lee said she learned that other districts had done so. This year, Pleasantville finally eliminated the deficit using its surplus, a move that ultimately was approved by Atlantic County Executive Superintendent Robert Bumpus.
As far as governance, Sanchez said the board is working together better than it has in the past.
"We're showing that we can debate issues, we can start out at the opposite sides of issues, but we can work through them, come out on the other side and move forward," he said.
Contact Claire Lowe: 609-272-7251
Twitter @clairelowe