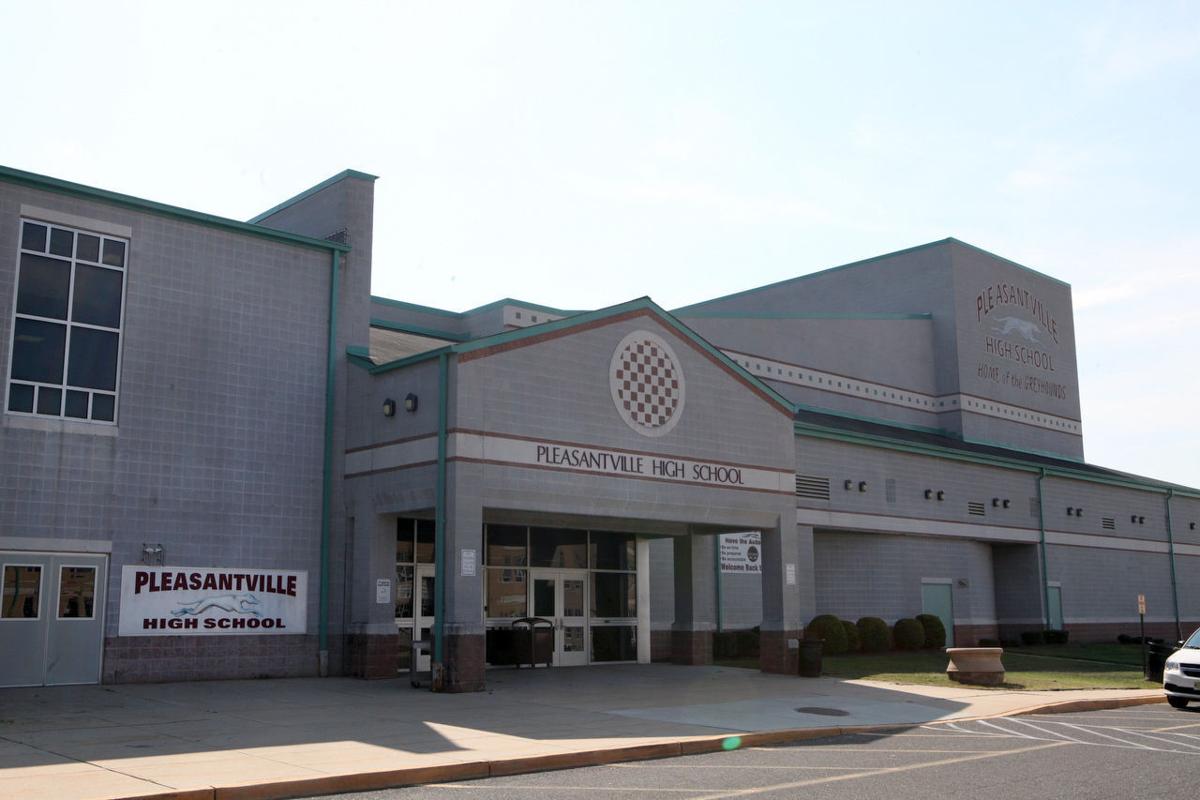 PLEASANTVILLE — The local school board voted to place the superintendent on paid leave and replace the board president during a meeting Tuesday night.
The moves came less than a week after Superintendent Natakie Chestnut-Lee held a news conference to call for an investigation into several board members for what she said was an attempt to oust her from her position and "prey upon the school district's resources and ultimately its children."
Chestnut-Lee did not respond to a request for comment Wednesday afternoon.
"It's unbelievable the amount of dysfunction and craziness going on," Julio Sanchez, the board president who was removed Tuesday, said Wednesday. "I'm baffled by it."
Chestnut-Lee was placed on leave in a 5-2 vote from which Sanchez abstained. Board members suggested Lapell Chapman, the high school principal, serve as interim superintendent. It was unclear, however, whether the vote was official.
Sanchez was removed from his seat by the same 5-2 vote, and board member Sharnell Morgan was voted in to replace him.
PLEASANTVILLE — Superintendent Natakie Chestnut-Lee called for an investigation Friday into …
Sanchez believes he became a target after he advised the rest of the board their attempts to remove Chestnut-Lee were unethical.
"I maintained that this was unethical and immoral, but they had a plan to try to discredit me," Sanchez said. "They felt I was going to go against their unethical behavior, so I became a target."
All other board members did not respond to requests for comment.
Infighting began after a former board member alleged Chestnut-Lee misled the district on her job application when she checked "no" on a box for a question asking whether she had ever been the subject of an investigation or fired.
In a Sept. 13 letter to state Education Commissioner Angelica Allen-McMillan, former board member James Pressley asked the state to look into Chestnut-Lee.
"Upon information and belief, Natakie Chestnut-Lee may have withheld information from the Board before she was hired and may have falsified her application for employment," Pressley wrote in the letter. "Yet, there has been no investigation."
There will be several crowded contests this year for seats on local school boards on Electio…
A special meeting scheduled for 6:30 p.m. Friday was to address a Rice notice for Chestnut-Lee. A Rice notice is the notification given to an employee before a board can discuss her employment in closed session.
But when the meeting started, Sanchez said there weren't enough members for a quorum and ended the meeting in minutes.
Sanchez alleges that since the board didn't Rice Chesnut-Lee and he had not failed to fulfill his duties as board president, the board's actions were illegal. He also believes certain members have been meeting in private to plan their course of action.
Lester Taylor, the board's solicitor, declined to comment on the situation and whether the decisions were legal.
The board also briefly fired then rehired Taylor during Tuesday's meeting.
Last week, Chestnut-Lee filed a tort claim, or notice of intent to sue the board and members Jerome Page, Anny Melo and Morgan, saying they have spread rumors that she lied on her application about how she left her previous job as chief school administrator of Principle Academy Charter School in Egg Harbor Township, among other claims. Chestnut-Lee says she resigned and was not fired from the school.
PLEASANTVILLE — The local public school district will soon be without a state-appointed fisc…
As the school district celebrated the end of state oversight Sept. 30, six members of the board sought a termination hearing for Chestnut-Lee, according to a document obtained by The Press.
Chestnut-Lee was hired in July 2020 by the school board, which unanimously approved a three-year, $167,500 annual contract. Her appointment followed a decades-long period of short tenures and quick turnover of superintendents. The district had been under a state monitor since 2007 for fiscal reasons, but that oversight officially ended last month.
"It's ironic to pull the state monitor at this time," Sanchez said Wednesday. "We knew this was going to happen."
During the news conference Friday, the superintendent called on the Attorney General's Office and the FBI to investigate the board's attempts to remove her.
"There is an organized family in the city of Pleasantville," Chestnut-Lee said then. "They have helped with getting certain school board members their seats, and because of that and their affiliation to those school board members and other politicians feel obligated to do what those particular family members want them to do, and I am not one of those people. Right now our board is split. We have a faction on the board that represents that particular family. Then there is another part of the board who truly cares about the students of this district and moving this district forward and continuing to do what's right."
According to the document seeking a Rice hearing for Chestnut-Lee's removal, the members who signed the petition were Yadira Falcon, Melo, Page, Morgan, Cassandra Clements and Alejandrina Alberto.
Contact Molly Shelly:
609-272-7241
Twitter @mollycshelly