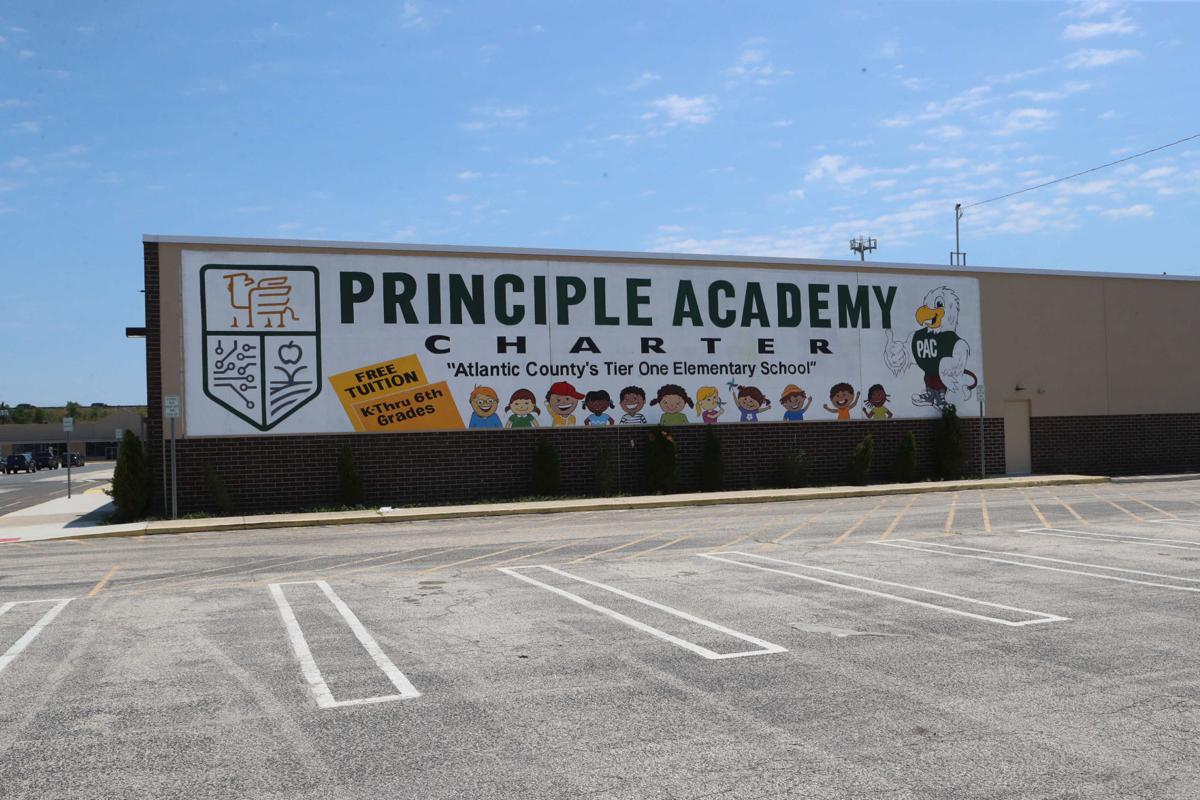 EGG HARBOR TOWNSHIP — Principle Academy Charter School cannot expand to include seventh- and eighth-grade students, state officials told the school this month.
In a letter dated Feb. 1, Education Commissioner Angela Allen-McMillan denied a December request by Principle Academy to amend its charter to allow for 200 more students, citing academic, fiscal and operation concerns.
"The denial letter is not a reflection of how well we are educating our students," said Peter Caporilli, school founder and CEO of Polymath Achievement Charters, the management company that oversees the school's operations. "We know we're doing a great job."
The charter school, which currently is approved to serve 700 students in kindergarten through sixth grade, was seeking to add 100 additional seats each in seventh and eighth grades by June 2024.
Currently, Caporilli said, the school has 530 students and is at maximum capacity in its current space within the Cardiff Power Center strip mall on the Black Horse Pike. He said negotiations are underway for additional space.
EGG HARBOR TOWNSHIP — School officials in Egg Harbor Township are asking the state to priori…
"The state is understandably reluctant to give us more spaces for seventh and eighth grade if we can't fill the spaces we have, and we completely accept that," Caporilli said.
In her letter to the school, Allen-McMillan wrote that the school identified the need for additional staff members "but did not clearly articulate the necessary instructional staff and certifications required to provide robust middle school instruction."
"Based upon documents submitted to the Department, there does not appear to be a significant demand for the requested expansion," she added, noting the charter school maintains a wait list of 44 seats. Caporilli said that number is from August and the waiting list is at 75 students as of December.
Allen-McMillan also wrote that Principle Academy's significant organizational changes from 2018 to 2019 required additional analysis of academic performance to support expansion.
In winter 2019, several members of the school's board of trustees, Caporilli included, resigned to form a new management company, Polymath.
HAMMONTON — When students at Hammonton Middle School returned to the building Thursday after…
The school, which was ranked Tier 1 (or high performing) in the 2017-18 school year based on academic achievement, was now ranked Tier 2 (middle performing) as of 2018-19 test scores. Standardized test scores from 2019-20 were not available due to the COVID-19 pandemic.
The school's fiscal performance was also not where the DOE would like it to be, Allen-McMillan wrote, noting that cash flow was not meeting state standards.
Caporilli said it was a timing issue and the school currently has a surplus. He said the audit for last year was not complete by the time the application for expansion was sent to the state.
"I'm very proud of how we turned this school into a very nice, well-run organization with a healthy fund balance," he said.
Caporilli said the school continuously requests expansion from the state at the request of the parents, who want to see their students advance through the program.
"As soon as we have the space, we're going to enroll up to our capacity and continue to further develop," he said. "We felt that we put a good application forward, but the state's reasons are reasonable and sound."
Contact Claire Lowe:
609-272-7251
Twitter @clairelowe