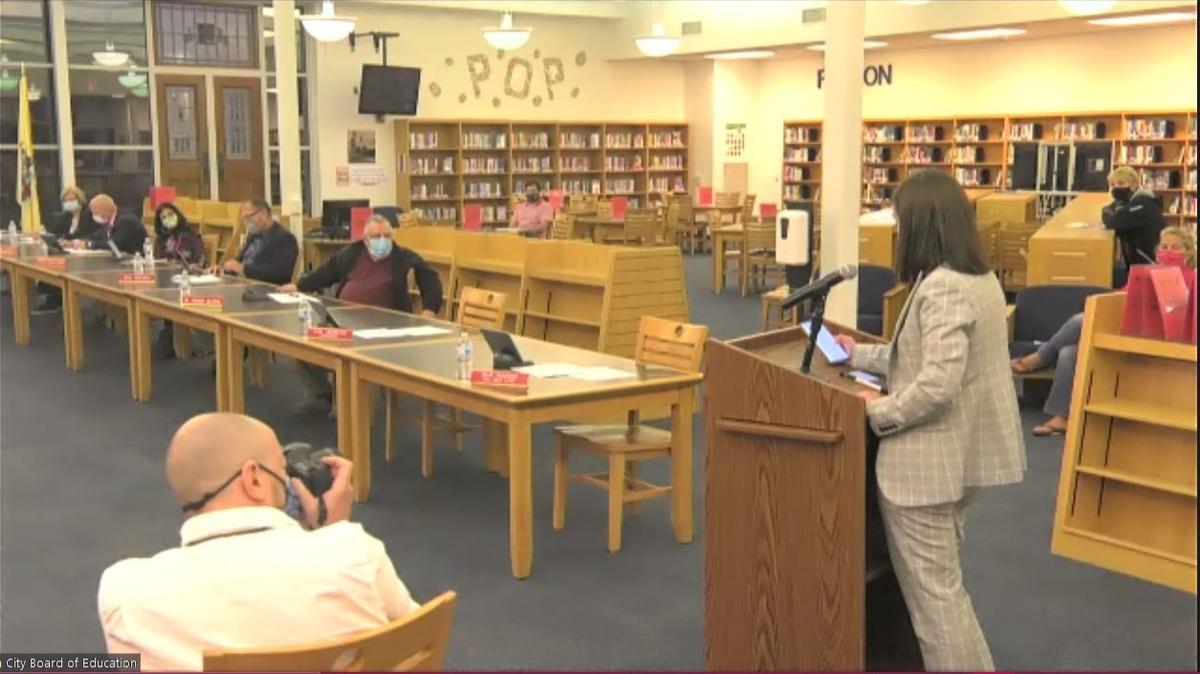 OCEAN CITY — Former Ocean City students who created an online petition, which has more than 3,000 signatures, to initiate an investigation into alleged wrongdoing within the school system spoke before the school board Wednesday hoping for answers.
Instead, they said they received more of the same from the board.
"I expected more based on the severity of the allegations," said Briana Thomas, 24, a former Ocean City student who is one of the creators of the petition.
Within the petition, which went live a week ago, are dozens of stories from current and former students alleging varying degrees of mistreatment while they were students in the district, from sexual assault and physical abuse to bullying and discrimination.
Ocean City School District said in a prepared statement released April 23, it wasn't aware of the allegations contained in the petition, and immediately reached out to Ocean City Police.
OCEAN CITY — Already receiving an onslaught of sexual abuse and harassment allegations again…
While some of the students who created the petition and all of the stories within are anonymous, Thomas, of Ventnor, shared her own story publicly — she was bullied for her sexuality and eventually dropped out of school and earned her GED.
She said that the reason for the anonymity of others is to allow some who shared stories to pursue legal action and they chose anonymity out of fear of retribution by others.
"We hear you and commend you for exercising your right to free speech and for the courage to petition to have the allegations investigated further," Board President Joe Clark said at the start of the meeting.
Clark read off a list of measures taken in the last 10 years to address bullying and mental health, including the implementation of mental health curriculum, establishing wellness centers in the high school and intermediate school, offering professional development for teachers on the subject, and instituting an anonymous tipline for students.
"While we can't change the past, our district is committed to taking additional steps to build upon the programs, training, support and intervention services along with providing the necessary resources which we have put in place over the past decade to ensure enduring change," he said.
OCEAN CITY — A city councilman is asking the Cape May County Prosecutor's Office to set up a…
Another young woman who only gave her name as Jazmine, a former Ocean City student, also addressed the board Wednesday. She said that the district was negligent when she went to them for help from an abusive home.
The woman said no one believed her, and instead of offering help, the school employee called her parents to tell them what she said, causing more abuse at home.
"It's scary when you're alone and you don't have anyone," Jazmine said. "And I really don't want this to be another student. I don't wish that on anyone else."
The Ocean City police officer charged in the sexual assault of a minor has been released wit…
After contemplating suicide her senior year, Jazmine said she was finally able to get help from an outside source.
"How can a student focus on their school work and their future when they're not thinking about a future," she said. "I just really hope that you guys change and do better."
Board member Cecilia Galleli-Keyes recognized the students who shared their stories.
"We do hear you and thank you for coming and voicing your concerns to us, we do appreciate it," she said.
CAPE MAY COURT HOUSE — A former Ocean City High School teacher, Ricardo Valle, of Seabrook, …
This petition is the latest in a rash of abuse and misconduct allegations in the city.
Earlier this month, an anonymous Instagram account was started to share allegation of sexual abuse and harassment against members of the Ocean City Beach Patrol and an Ocean City police officer, Sgt. Tyrone Rolls, was charged with sexually assaulting a minor.
Additionally, on Feb. 27, former Ocean City High School teacher Ricardo Valle was arrested and charged with sexually assaulting a student in 2016. There are also at least two outstanding civil cases pending against the district over bullying and abuse.
Capt. Mike Emmer of the Cape May County Prosecutor's Office said his office is reviewing the information posted in the petition. Emmer said anyone with information regarding these or any other allegations should call the Special Victims Unit at 609-465-1135.
Thomas said after the meeting that she was disappointed that discussion of her petition was not part of the agenda because she reached out earlier in the week requesting it be included.
"We want these things documented," she said. "If it's not listed on the agenda, we don't feel like it's being taken seriously."
Since the petition went live last week, the reactions have been overwhelmingly positive, the creators said.
Thomas said she couldn't comment if she was aware of any active investigation as a result of the petition, but said she and the other petition creators want to continue getting signatures and bringing awareness.
They also plan to bring the petition to the attention of the New Jersey State Board of Education.
Contact Claire Lowe:
609-272-7251
Twitter @clairelowe