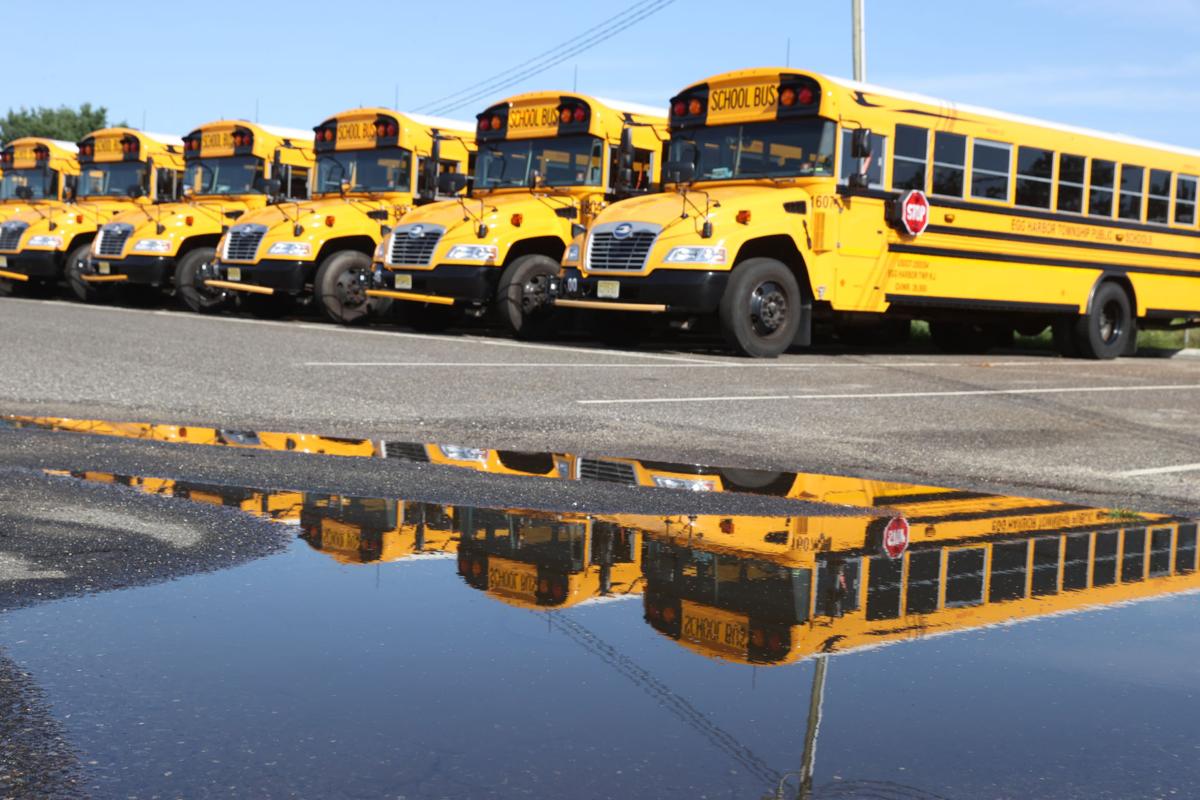 Students in Egg Harbor Township and Mainland Regional school districts will have an opportunity for more in-person education next month, according to updated plans from school administrators.
Schools around the region have been announcing expanded in-person learning, with Ocean City bringing back its elementary students at the start of February and Linwood moving toward five full days in March. A formal vote on Linwood's plan was expected during Wednesday's board meeting.
In a unanimous vote Tuesday evening, the nine-member Egg Harbor Township school board approved amending its Road Back Plan presented by Superintendent Kim Gruccio to allow for four abbreviated days of in-person learning beginning March 22.
And Mainland Regional High School students will begin seeing more in-person instruction time March 8 when students begin a rotating schedule, with students from each cohort attending every other day.
"As an educator, I want nothing more (than) all of (our) students back to school full time; however, as a superintendent, I am responsible for the health, safety and welfare of all students and staff," Gruccio said. "Proud to say that we got to a place where we could move a step forward while still sitting at the planning table looking further down the road to even more increased in-person learning time in a safe environment."
Due to COVID-19, Egg Harbor Township schools have been operating under a hybrid model since Jan. 19. The students who are learning in person are split between two cohorts, each with three days of remote learning and two days in person.
The plan includes combining the students currently attending school under the hybrid learning plan into one group and bringing those students in four days a week, with Monday remaining the remote-learning day. All-virtual students would still have the option for remote learning.
"We all want school to be back to normal as soon as possible for the students, and more in-person instruction will help us get there," Egg Harbor Township board President Pete Castellano said. "At the same time, this pandemic is not over, and we need to remain vigilant in making schools as safe as possible for students, teachers and staff, as well as family and loved ones who are at home."
Mainland Chief School Administrator Mark Marrone said his district will begin a "transitional schedule" on March 8, with students in the building from 8 a.m. to 1 p.m. and a plan to return to a full-day schedule April 19, dependent on the COVID-19 trends at the time.
He said students will maintain 6 feet of distance from each other, continue to wear masks and sanitize regularly. A recent upgrade to the school's HVAC system meets air quality guidelines, he said.
Marrone said the continued decline of cases in the community and recent guidance from the Centers for Disease Control and Prevention on school reopening played a big role in the district's plans.
"That just gave us the confidence ... that we believe we can get our kids back in school safely and not contribute to the spread," he said. "We're really excited to get the kids back in school and get back to what we do."
In Egg Harbor Township, the district's decision was the result of pandemic response team meetings that concluded Friday.
"The data has always driven the decisions," Castellano said. "The state has lowered the (COVID-19) threat level in Atlantic County from orange to yellow, cases are down and vaccinations are up. All of these factors led to our most recent decision."
Castellano said that as school board members, they listen to the voices of students, parents, community members and district staff. In recent weeks, some parents in the township had banded together to push for more in-person time for students.
"There are many people with differing opinions. This has been the case since the pandemic began, and remains the case today," Castellano said.
ATLANTIC CITY — The city's school board voted to remove Farook Hossain as a member and to fi…
According to Gruccio's presentation, desk shields will be provided to Egg Harbor Township students in preschool through fifth grade and face shields for students in sixth through 12th grades.
A parent survey is underway, and the district plans to finalize bus passes and any needed changes by March 15.
The timeline includes administrative discussion April 12 about possible next phases of reopening.
Contact Claire Lowe:
609-272-7251
Twitter @clairelowe