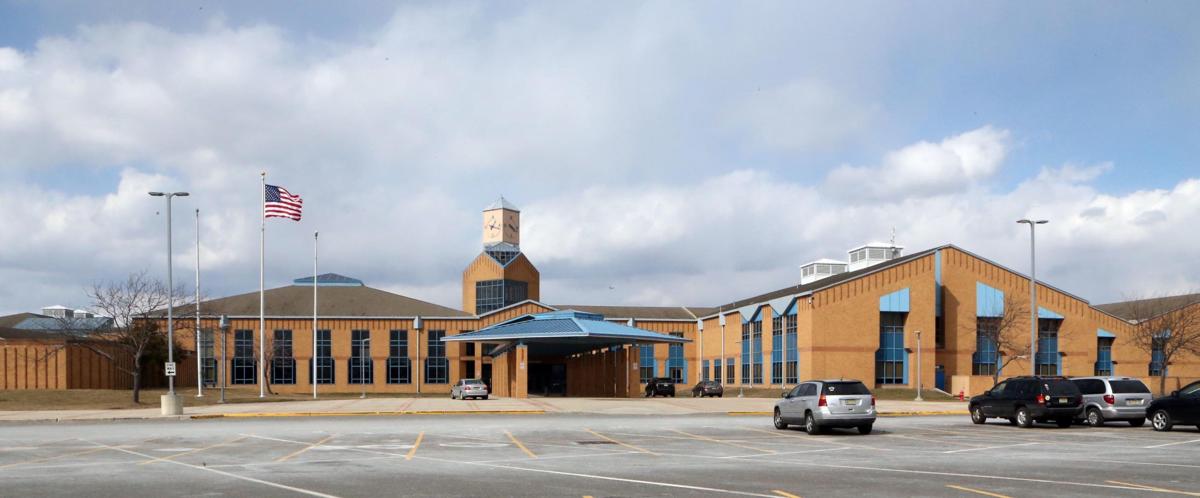 ATLANTIC CITY — The Atlantic City school board meeting ended abruptly Tuesday evening in the midst of executive session after several members left.
Although much of the board's regular business, such as payment of bills and personnel actions, had been completed, the departure of several members left it unable to discuss a resolution that proposed ending its search for a new superintendent.
The abrupt ending Tuesday stems from a dispute between two factions of the board over board member Farook Hossain's residency, which continues to play out during meetings.
Board solicitor Tracy Riley maintains Hossain is not a resident of Atlantic City and cannot serve on the board, but so far the board has not taken any action to remove him. Hossain has retained an attorney and has the support of at least three board members.
Disagreement among members erupted during Tuesday's meeting, held both via Zoom and in person, after Principals Shelly Williams and Lakecia Hyman asked a question regarding the status of the school district's superintendent search.
Schools in Atlantic City will transition to hybrid learning earlier than expected, Superinte…
Board member John Devlin said the search was narrowed down but not over, and asked Superintendent Barry Caldwell to elaborate on why the agenda included a resolution to suspend the search. The resolution required the invocation of the Doctrine of Necessity, which would have allowed five members of the board to participate despite having a conflict due to a family member's employment in the district.
"We still have three candidates — two in house, one outside — in the middle of that, we lost a committee member to COVID and we also had another member have open heart surgery," Devlin said. "I'm glad this question was brought up. Maybe you can give some insight into this."
Riley said the issue was to be discussed in executive session and involved the participation of Hossain on the superintendent search committee. The search committee included Devlin, Hossain, Kazi Islam, Subrata Chowdhury and Joe McDevitt, the Ventnor representative who died last month due to complications from the coronavirus.
Hossain's residency was first called into question by Riley during the board's reorganization meeting in January, and she has since directed board Secretary Angela Brown not to record his vote.
Atlantic City tax records show Hossain and his wife own a property at 109 N. Raleigh Ave., and Egg Harbor Township tax records show Hossain's wife also owns a property in the township.
VENTNOR — The Ventnor Board of Education on Friday voted to fill the vacant representative s…
Board members Devlin and Albert Herbert have vocalized their disagreement with Riley's stance.
State law reads that each member of a school board must be a citizen and resident of that district for at least one year immediately preceding their appointment or election. The law also states that whenever an elected or appointed member of any board of education ceases to live in the local or constituent district, their membership on the board should immediately end.
Janet Bamford, the New Jersey School Boards Association chief public affairs officer, said that, in the case of a dispute, a petition could be filed with the commissioner of education. It was unclear Wednesday if a petition has been filed.
On Tuesday night, Hossain argued for his right to participate in the meeting, as several board members participating via Zoom were muted while speaking.
"I'm an elected board member like you," Hossain told board President Shay Steele. "My vote did not count. She's (Riley) the board solicitor. She should represent me and everyone."
CAMDEN — A former employee of both the Atlantic City School District and state child protect…
Hossain also told Steele the only reason Steele was president was because they barred Hossain from voting.
Steele said the board will have more clarity after closed session and Riley presents her information.
Before going into executive session, Herbert left the meeting stating he wasn't feeling well. Then, during the executive session, Devlin and Islam also left, leaving only five members of the 10-member board: Steele, Vice President Patricia Bailey, Ruth Byard, Walter Johnson and newly appointed Ventnor representative Michael Advena.
Chowdhury could not attend the meeting Tuesday due to a family emergency.
Steele said the meeting would be rescheduled.
Contact Claire Lowe:
609-272-7251
Twitter @clairelowe