MAYS LANDING — There is a saying in most Latin American countries, said David Pacheco Ruiz.
"As long as you have frijoles, arroz y huevo — rice, beans and an egg — you have dinner, you have lunch, you have food," Pacheco Ruiz said.
Pacheco Ruiz, 27, who grew up in Colombia and moved to Atlantic City two years ago from North Carolina, said he was fortunate never to want for food like that growing up. But it was a common phrase he heard spoken a lot in Colombia.
Last week, Pacheco Ruiz joined 14 other Atlantic Cape Community College students, faculty and more to participate in a Hunger Banquet. Fifteen people either sat on the floor or at a table to demonstrate different levels of income and how they are impacted by hunger. About 10 more people sat at the edge of the student lobby in the G building on campus and watched the immersive demonstration take place.
According to the Community FoodBank of New Jersey, about 60,000 residents in Atlantic, Cape May and Cumberland counties struggle with hunger. The food bank in Egg Harbor Township is one of several places in South Jersey that offer some type of food to families in need.
About 9.2% of the world — or 689 million people — live in extreme poverty on less than $1.90 a day, according to the World Bank database. In the United States, about 10.5% of the population — 34 million people — live in poverty, as of 2019.
ATLANTIC CITY — Hundreds of people flocked to the Convention Center on Saturday and Sunday t…
"We're taught to be grateful. I came here when I was super young — 6, 7 years old — I can't say that my family and I have never struggled with true hunger, because to me, being hungry and hunger, it's very different. To experience hunger and not have anything to eat," Pacheco Ruiz said. "I'm fortunate enough that I've never been in a situation like that in my life. That's why this experience is enlightening."
Thanksgiving is this week, and that brings about the start of the holiday season. It's an opportunity many take to think about how they want to celebrate family time, often around the dinner table. Many organizations seek to remind people that Thanksgiving is just a normal Thursday for many families hoping to just put food on their table that night.
"I'm so thrilled we were able to provide just awareness of the issue on that global perspective and how it impacts us locally," said Nancy Purfido, the diversity, equity and inclusion advocate and judicial officer at Atlantic Cape. "In Atlantic County, Cape May (County) but especially Atlantic County, it's hurting. And for the students to be made aware of that, it's very, very important. Because that is the first step in any form of change."
Those who wanted to participate Thursday reached into a basket and randomly chose one of three income levels. Five sat on the floor in "low income." They were served a small bowl of black beans. Six sat at a long table and were served yellow rice with those beans, representing the middle class.
At the far end of the lobby next to an electric fireplace sat four people in the rich class. They had tableside service from culinary arts student Jesus Ampara, who served them plates of Caesar salad and baked ziti.
Student Government Association President Caesar Sanchez gave a presentation while people waited for and ate their food. Those in low income ate last, and men were served first in the middle class to demonstrate how, in some countries, women will eat last and sometimes less to ensure the rest of the family has enough food first.
Nonprofits that are helping distribute food in Atlantic City will have access to a $250,000 …
"They were engaged, and I actually learned some things from them, from speaking up and hearing what they had to say," said Sanchez, 21, of Egg Harbor Township. "I think it was a good thing all around to bring awareness to hunger and food insecurity."
One student sitting at middle income told Sanchez the rice and beans he was served, which was supposed to be middle income food, was something he ate at home. 
"I was like, I'm glad he was able to relate to it, not only to people around him but to himself, specifically," Sanchez said. "And also the other student who sat down in low income and said something about Atlantic City being a food desert, and that's something that not a lot of people think about."
That student was Pacheco Ruiz, who said he has to rely on public transportation or someone giving him and his family rides to larger stores like Walmart, Target and ShopRite out of the city. He is happy with the news a ShopRite will be built in Atlantic City, so to make better food options more affordable to people who aren't in a good financial situation.
Alexis Cabrera, 18, of Mays Landing, was one of the few who got to sit at a nice two-person table with fresh flowers in the center and get served baked ziti and salad. She noticed there were only four chairs available for the high-income seating, while there was plenty of room for the other levels.
ATLANTIC CITY — The resort's chapter of the NAACP has announced its support of the proposed …
"When (Sanchez) was talking, it really put into perspective the percentage of poverty," Cabrera said. "It was different seeing it from this angle than I'm sure it was over there."
In the end, everyone who participated and observed was able to enjoy some baked ziti and salad.
Ampara, who graduated from Egg Harbor Township High School, said his family has struggled from time to time and has visited food banks in the past to help put food on the table. He's proof that what people see on the surface isn't always the reality.
"People see me going to school and learning culinary and they go, 'Oh, they have money,' but it's not always like that," said Ampara, 20.
"It did mean a lot to me to see that. Not a lot of people, you know, you're not alone. Other people struggle too, and the best you can do is help other people out."
PHOTOS from the Hunger Banquet at Atlantic Cape Community College
Hunger Banquet (10).JPG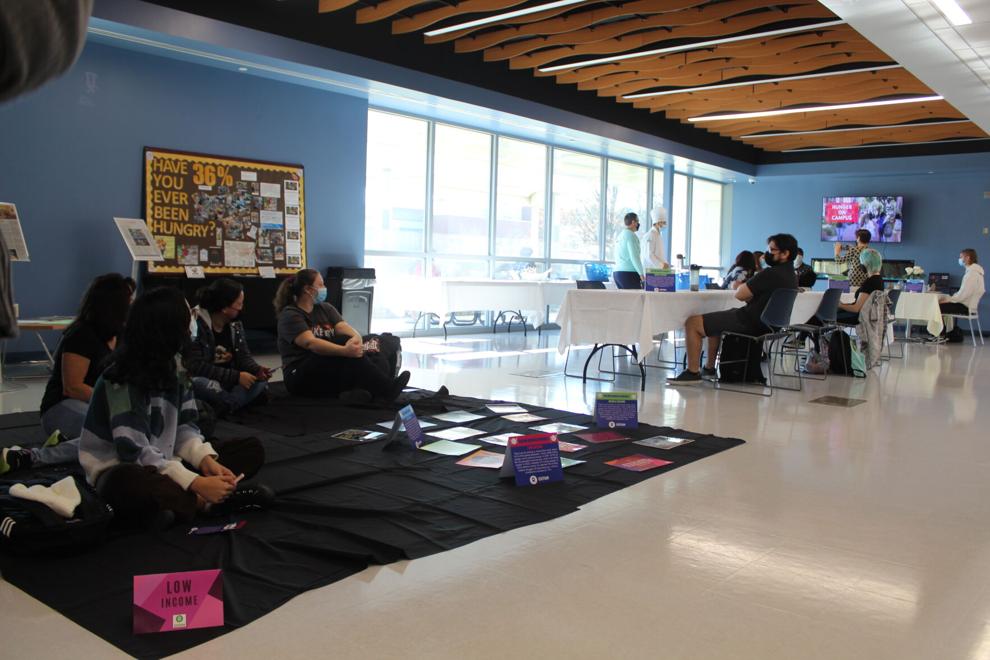 HIDE VERTICAL GALLERY ASSET TITLES
Hunger Banquet (1).JPG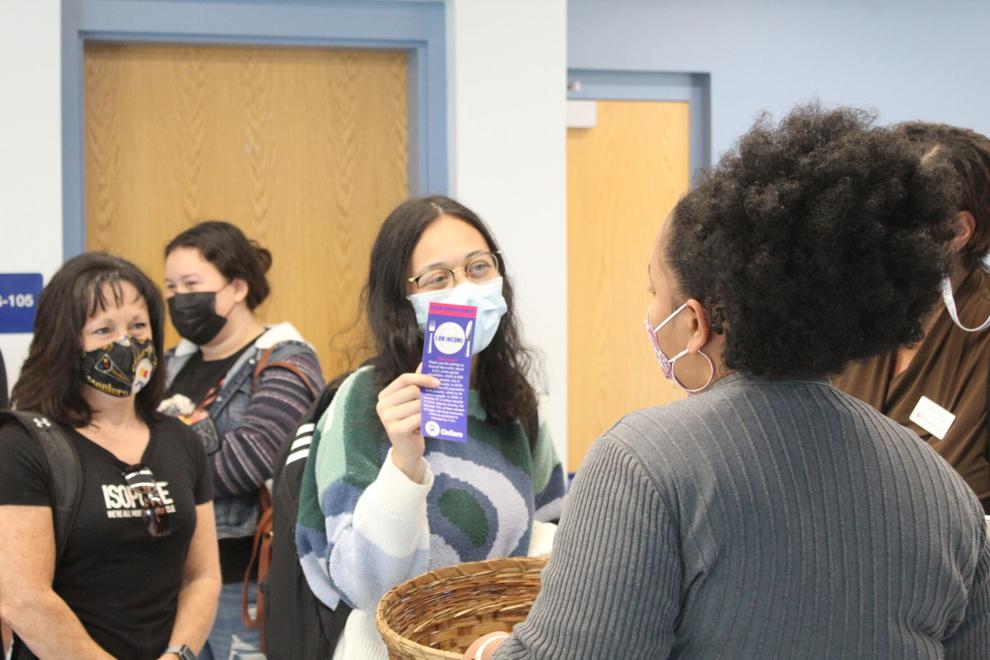 Hunger Banquet (2).JPG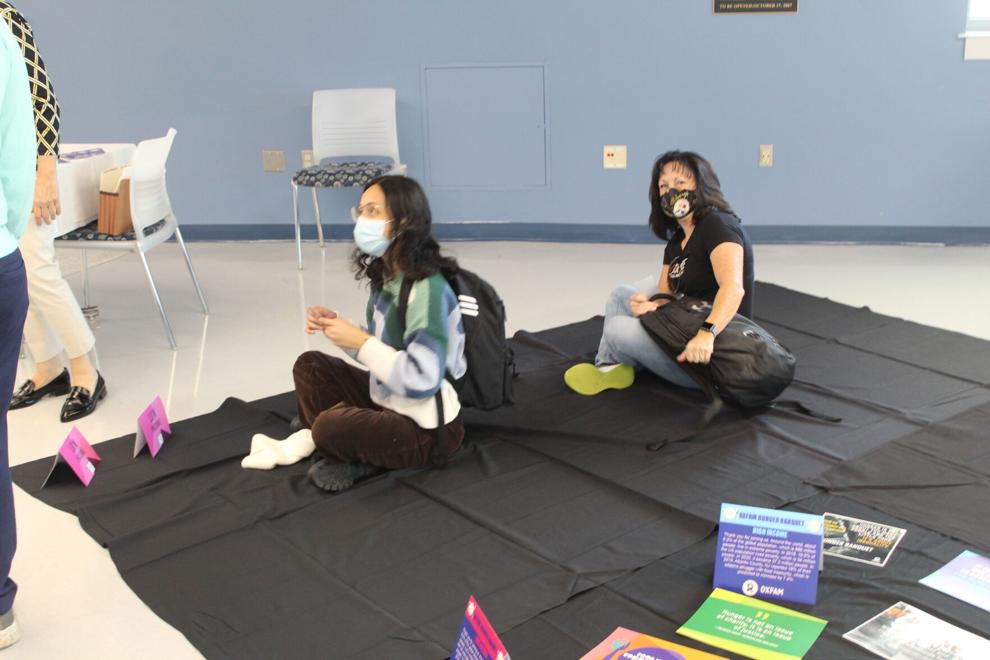 Hunger Banquet (3).JPG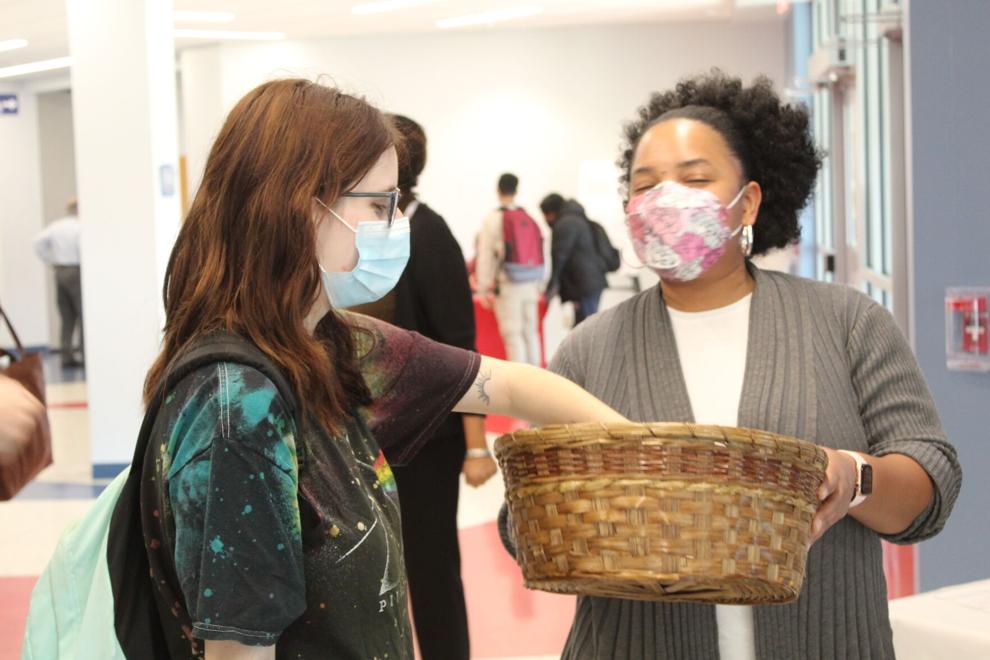 Hunger Banquet (4).JPG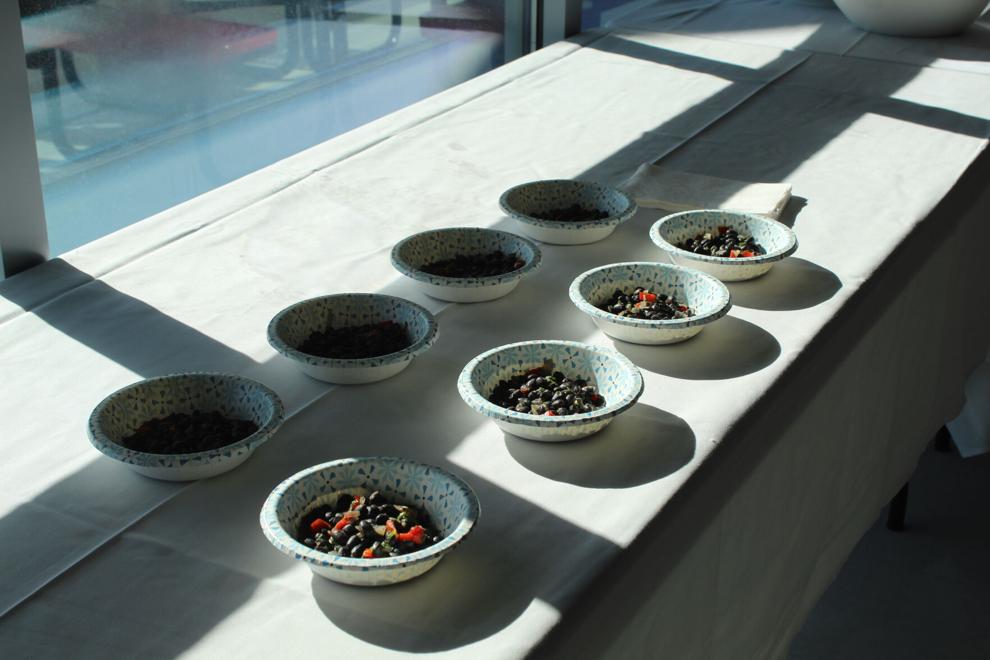 Hunger Banquet (5).JPG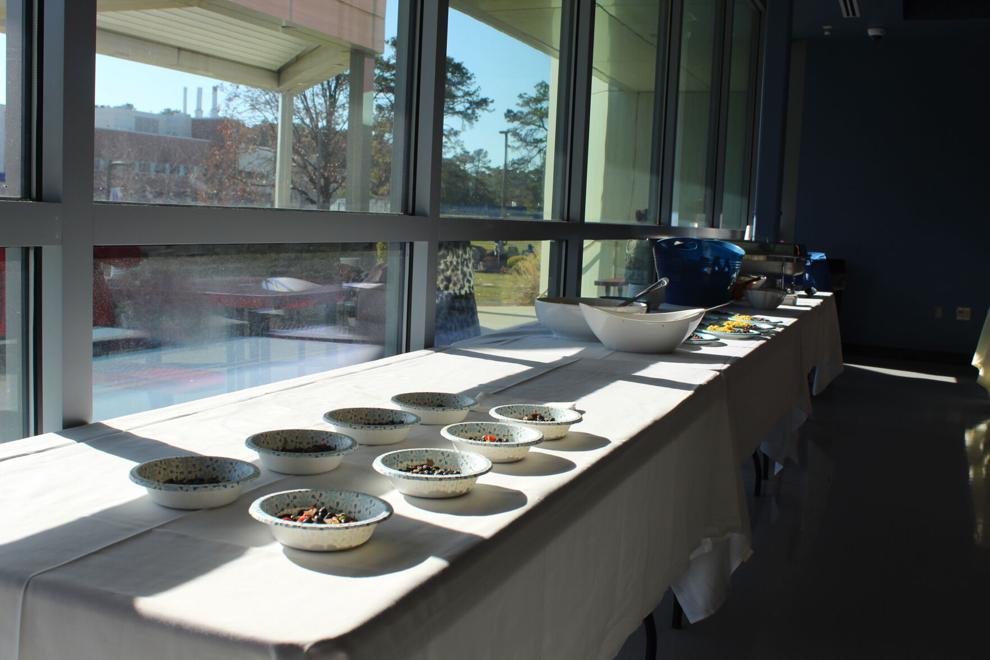 Hunger Banquet (6).JPG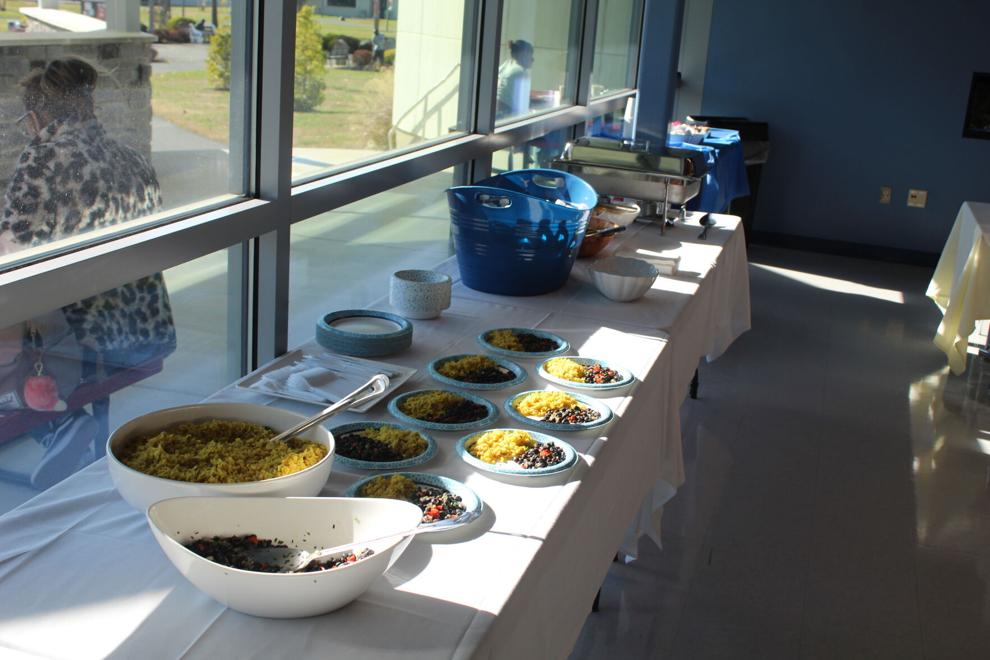 Hunger Banquet (7).JPG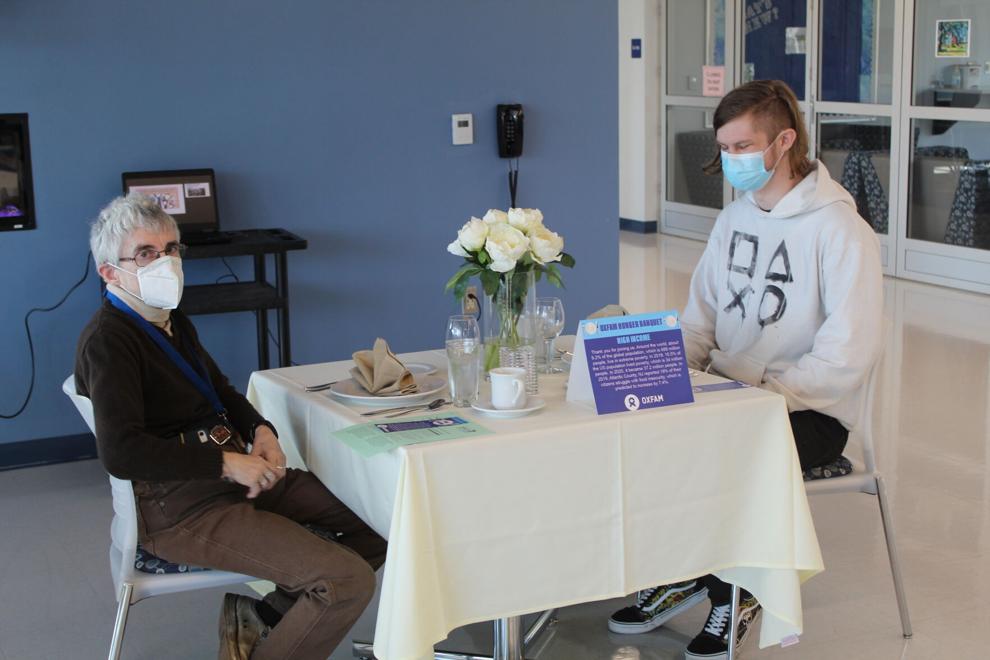 Hunger Banquet (8).JPG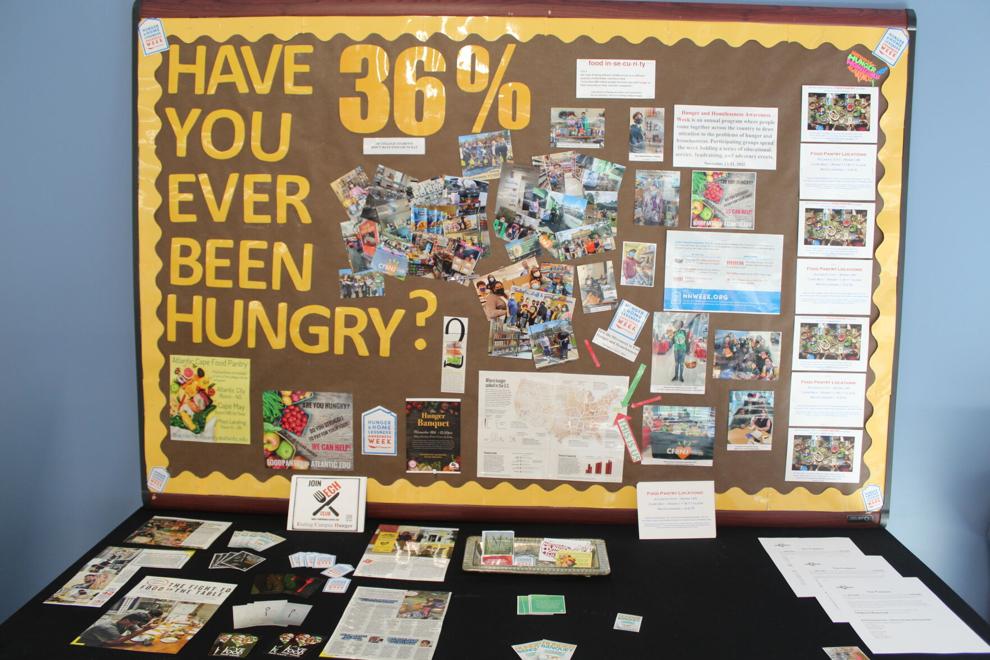 Hunger Banquet (9).JPG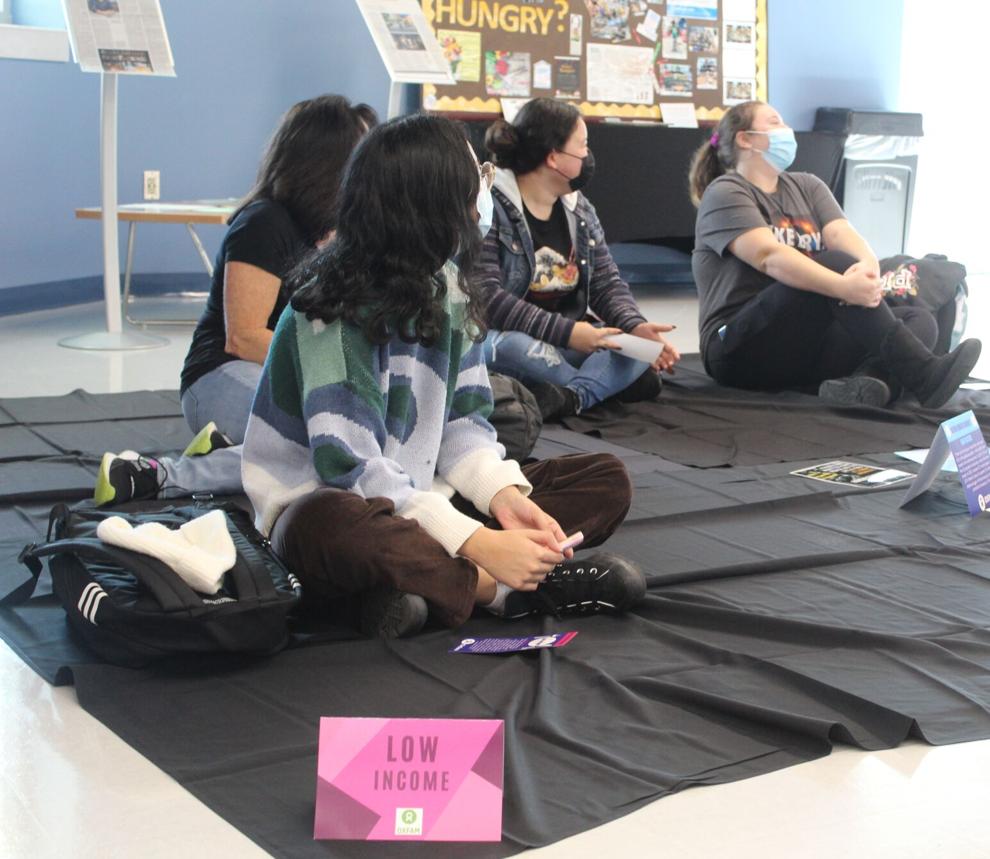 Hunger Banquet (11).JPG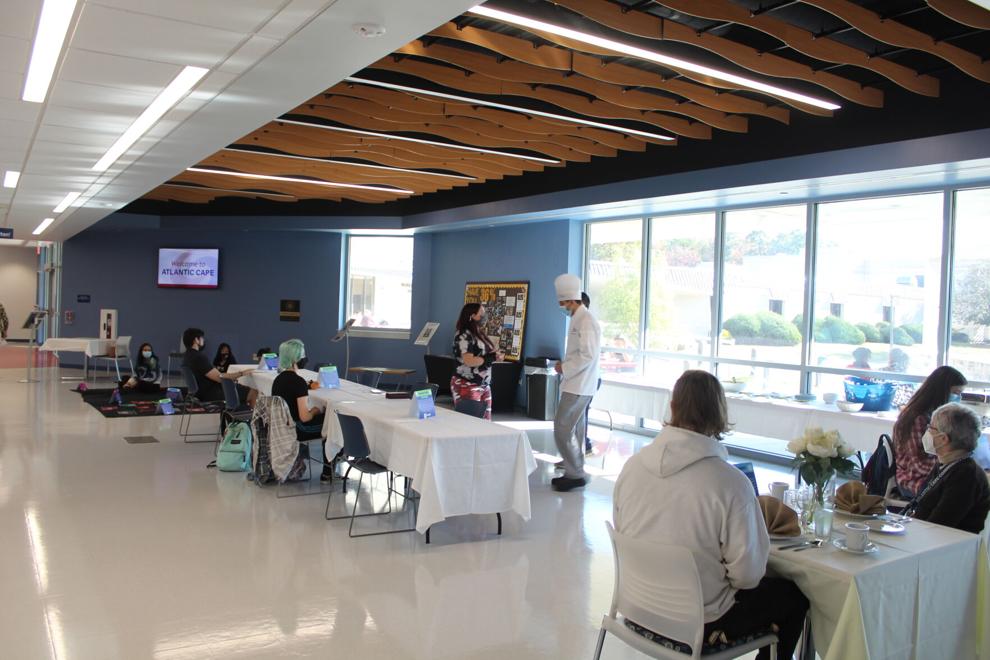 Hunger Banquet (12).JPG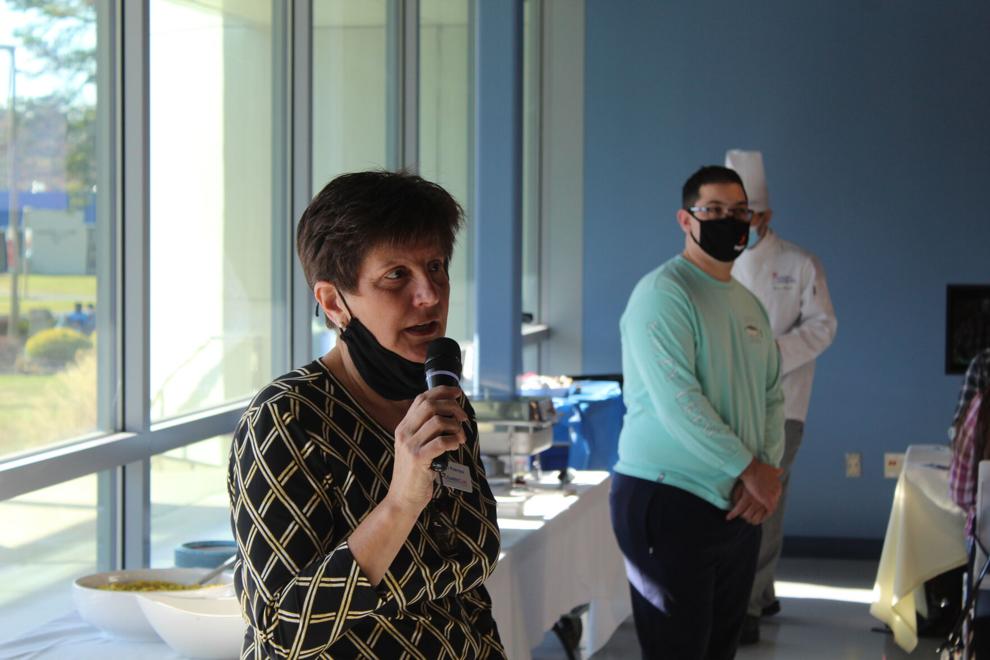 Hunger Banquet (13).JPG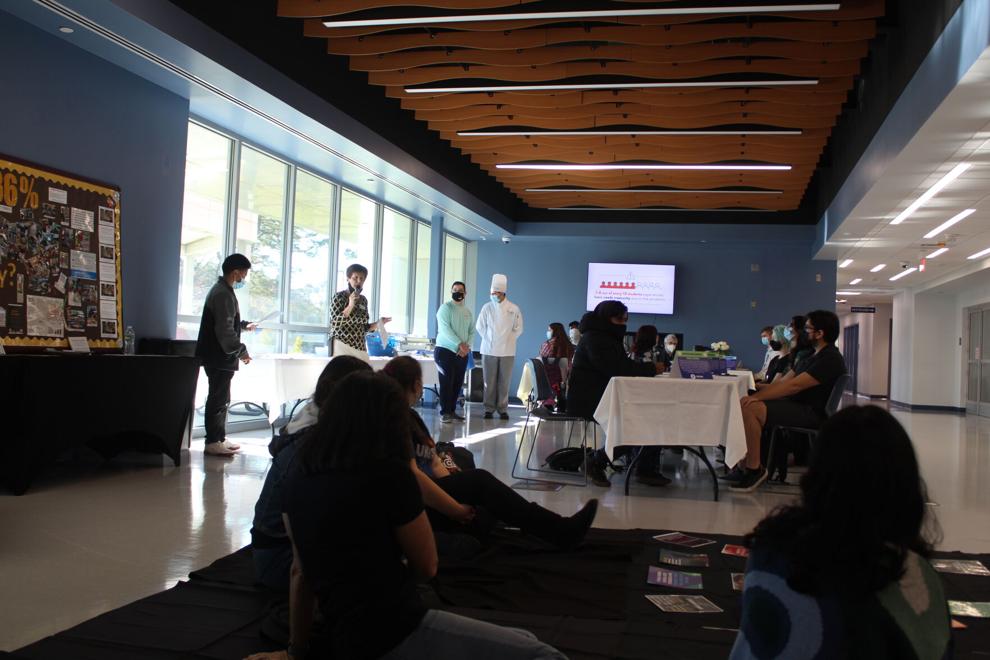 Hunger Banquet (14).JPG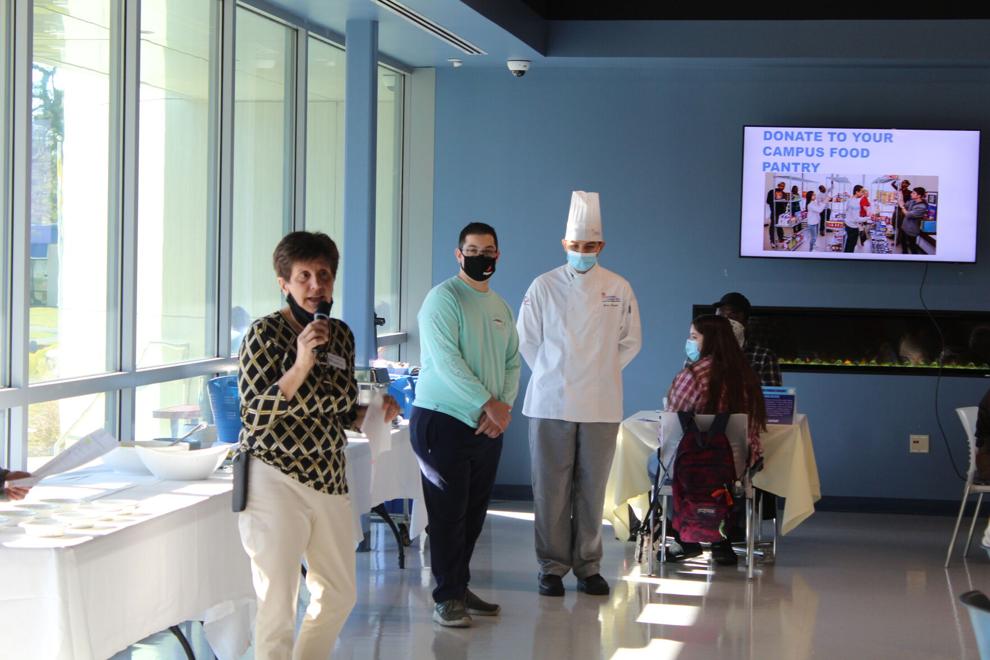 Hunger Banquet (15).JPG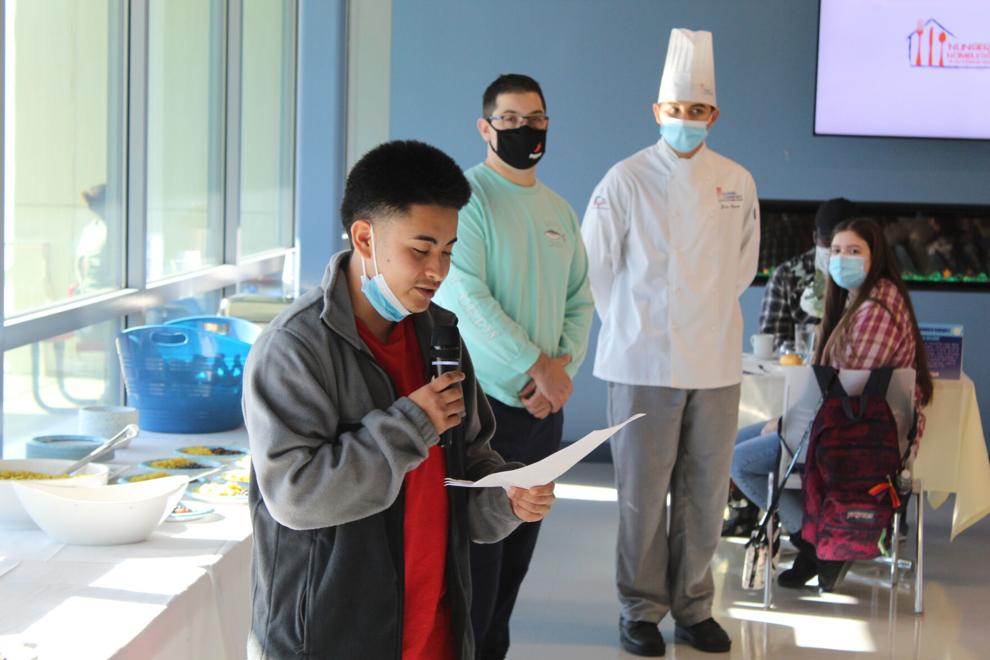 Hunger Banquet (16).JPG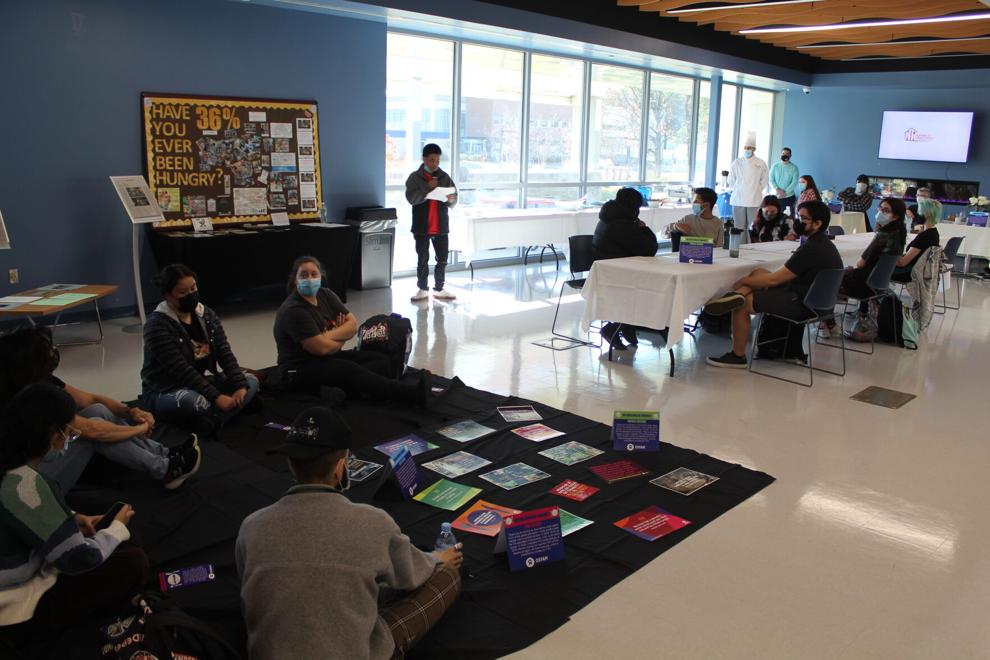 Hunger Banquet (18).JPG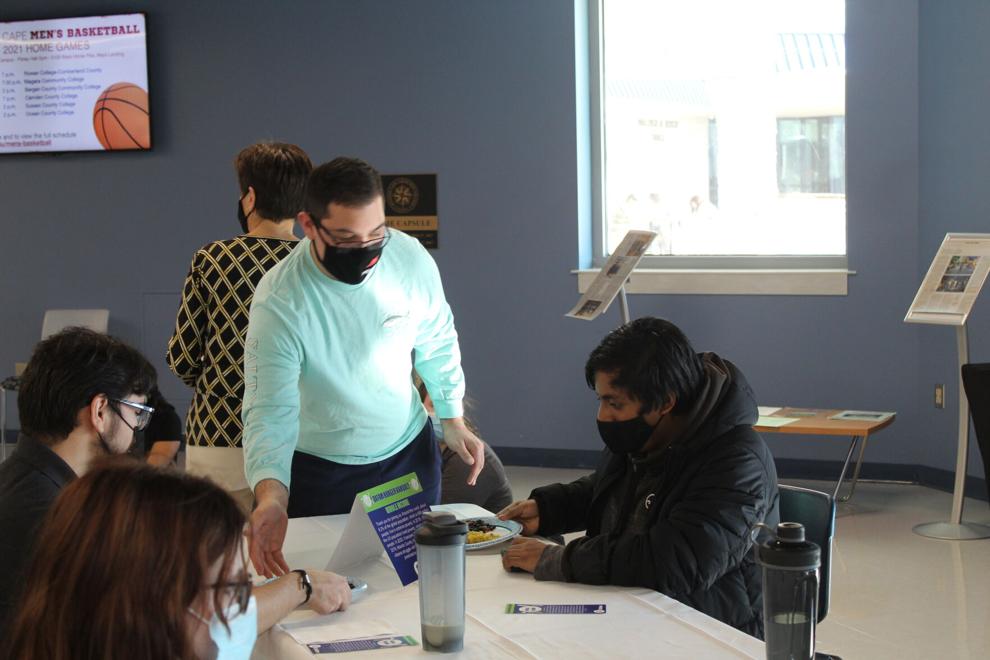 Hunger Banquet (19).JPG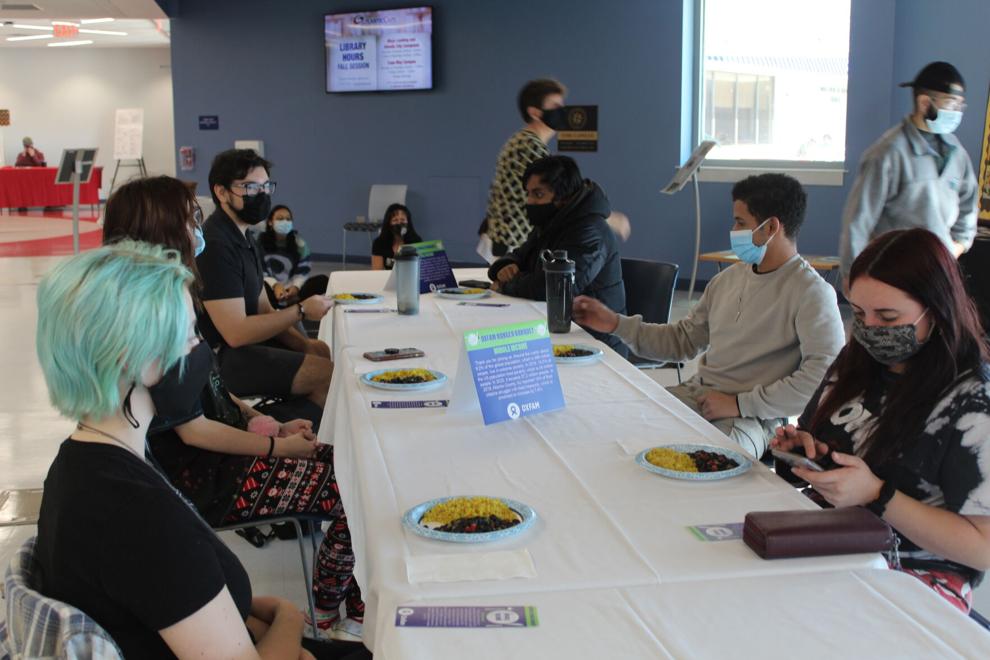 Hunger Banquet (20).JPG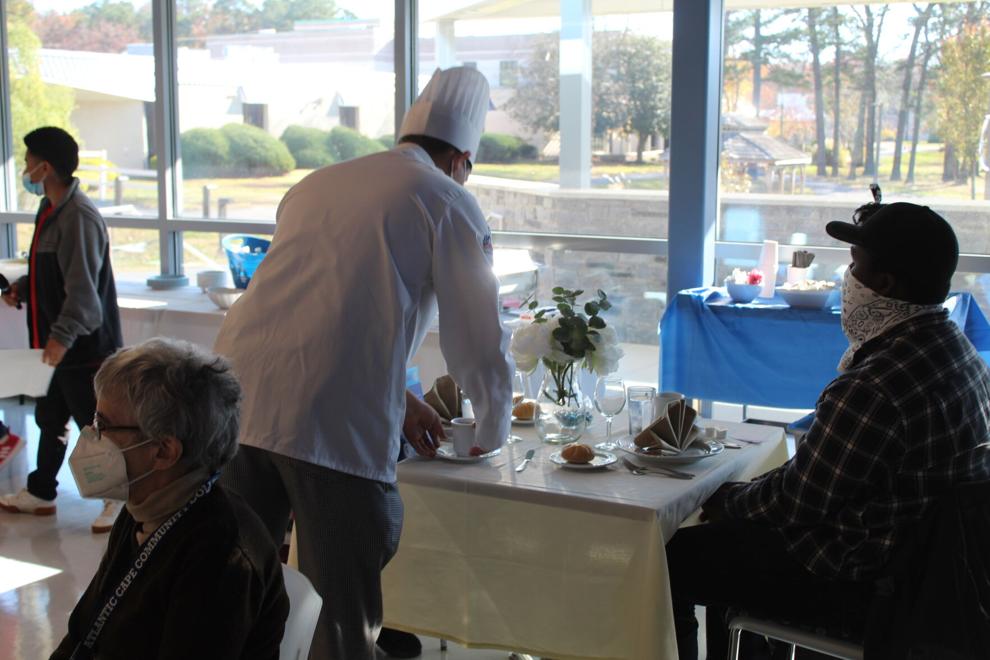 Hunger Banquet (21).JPG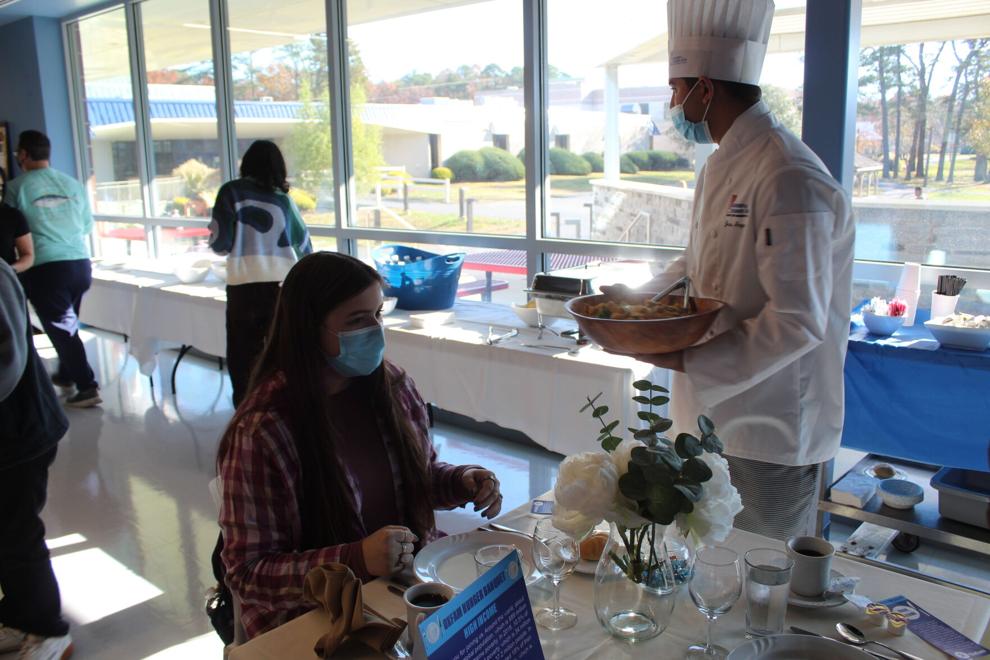 Hunger Banquet (22).JPG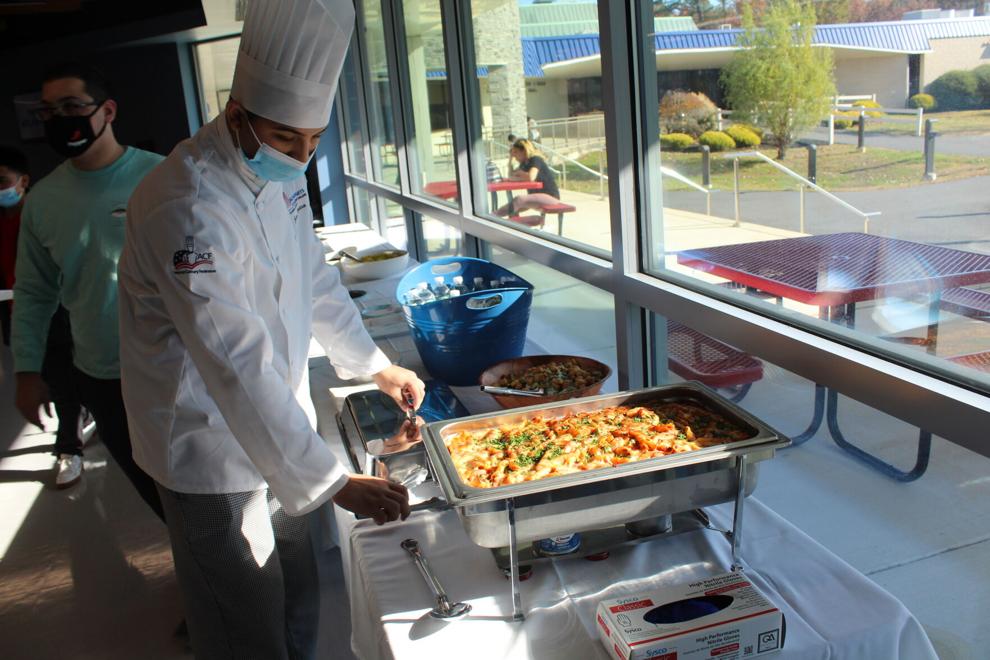 Hunger Banquet (23).JPG
Hunger Banquet (24).JPG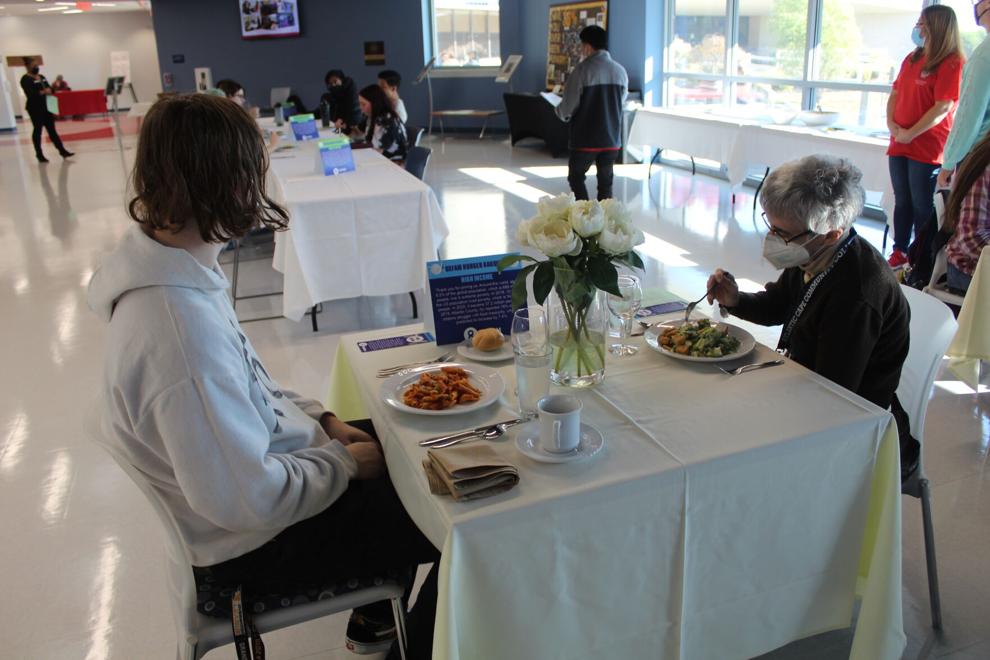 Hunger Banquet (25).JPG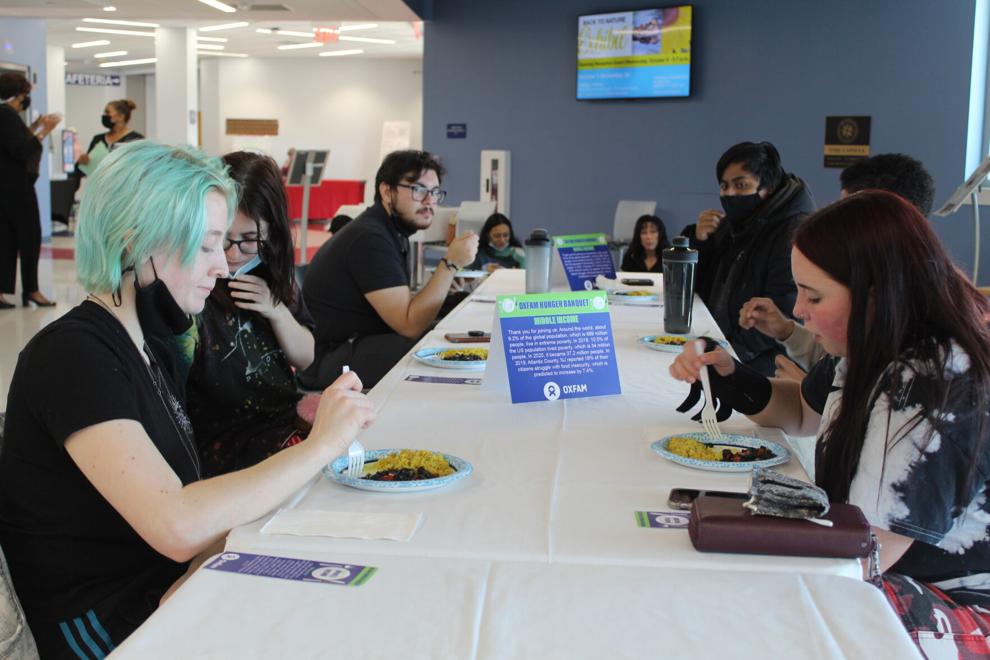 Hunger Banquet (26).JPG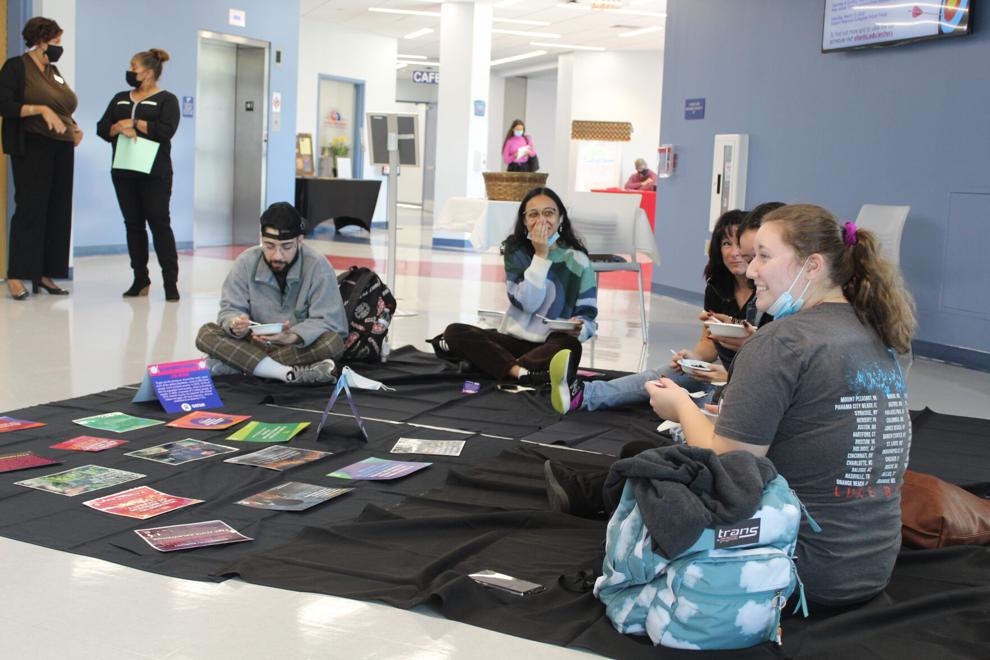 Hunger Banquet (27).JPG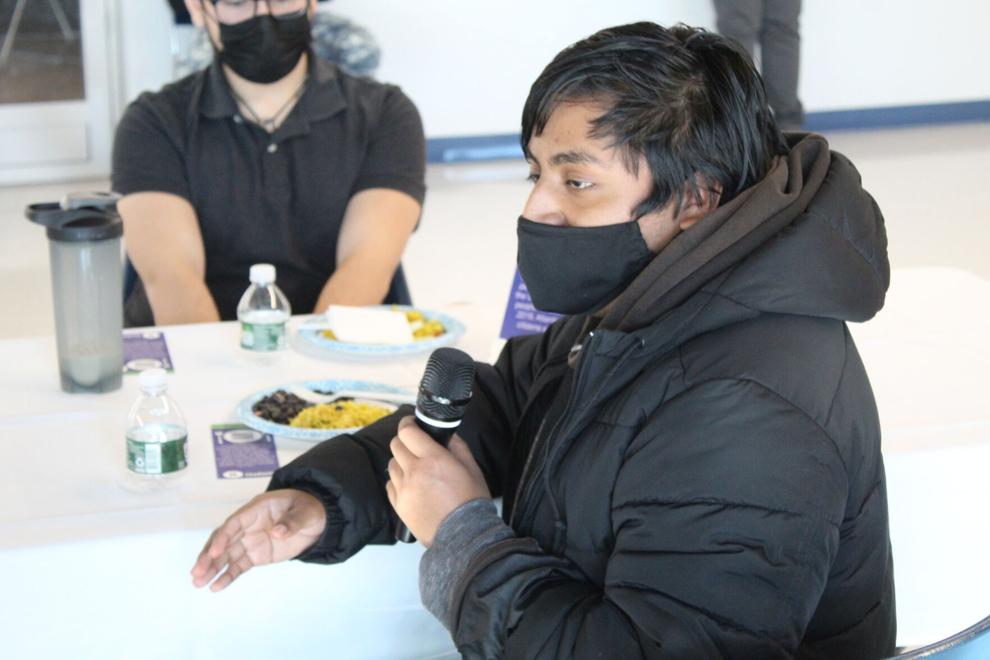 Hunger Banquet (28).JPG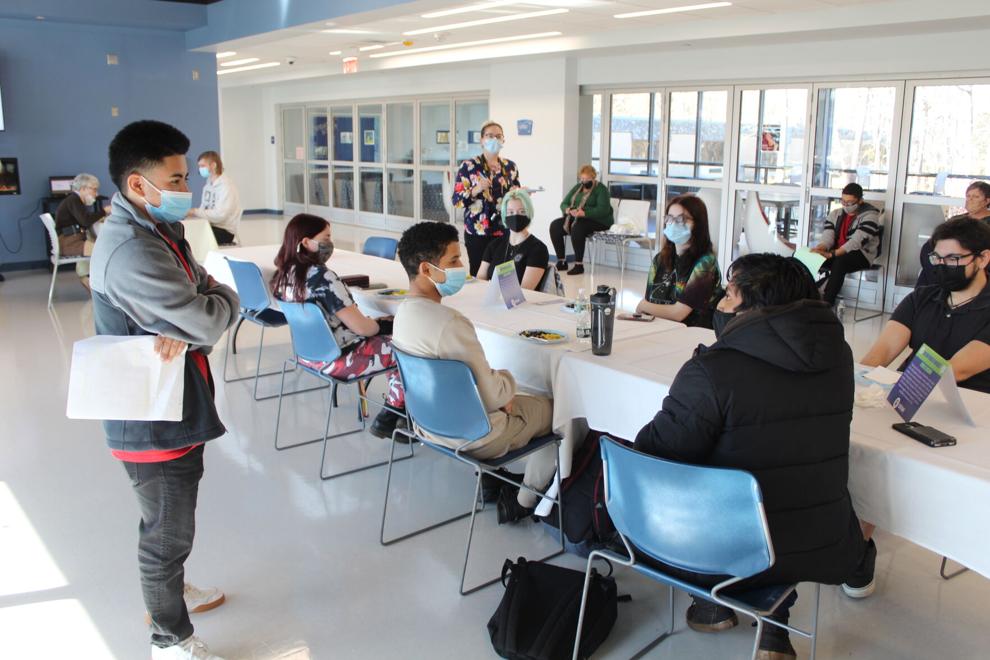 Hunger Banquet (29).JPG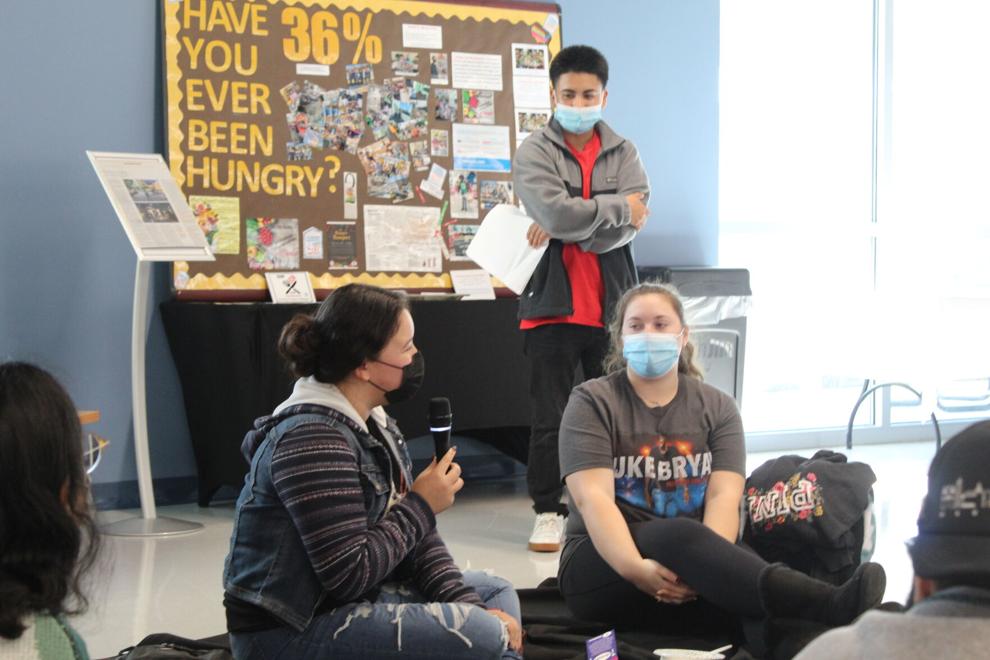 Hunger Banquet (30).JPG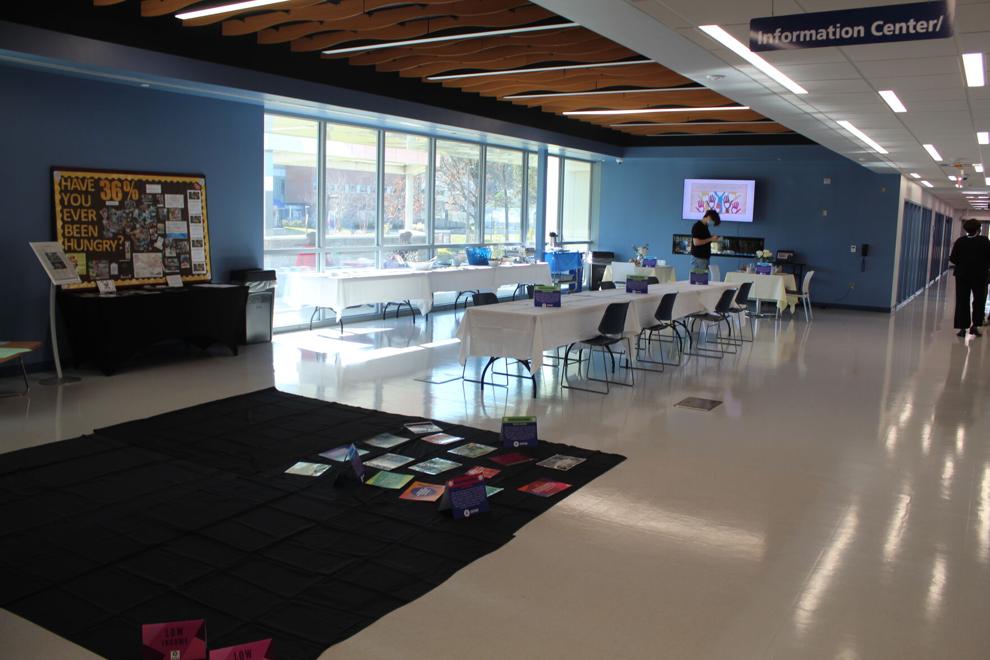 Hunger Banquet (2).JPG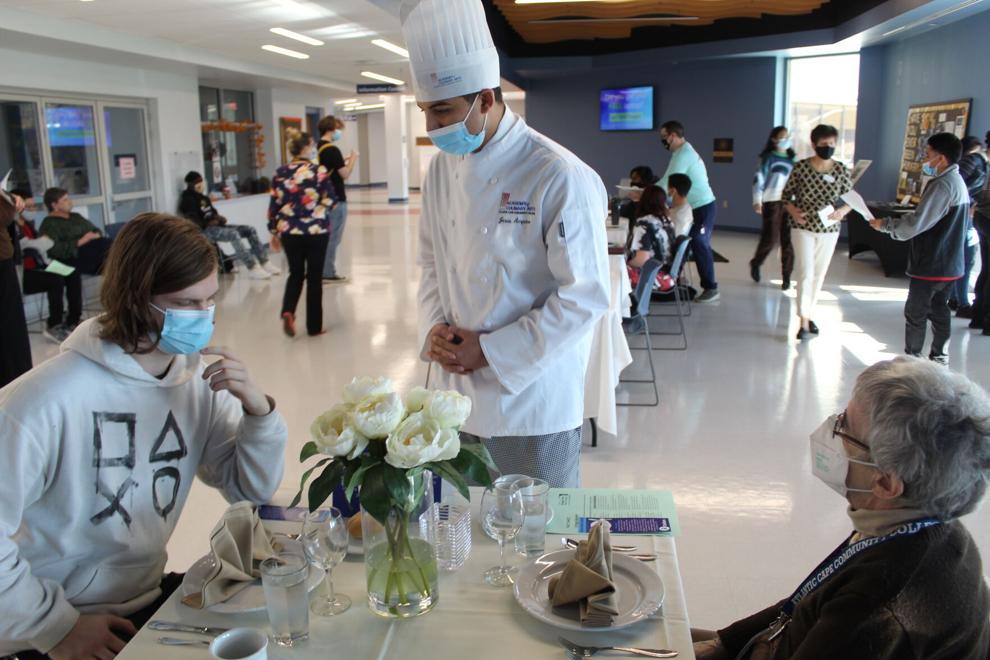 Hunger Banquet (1).JPG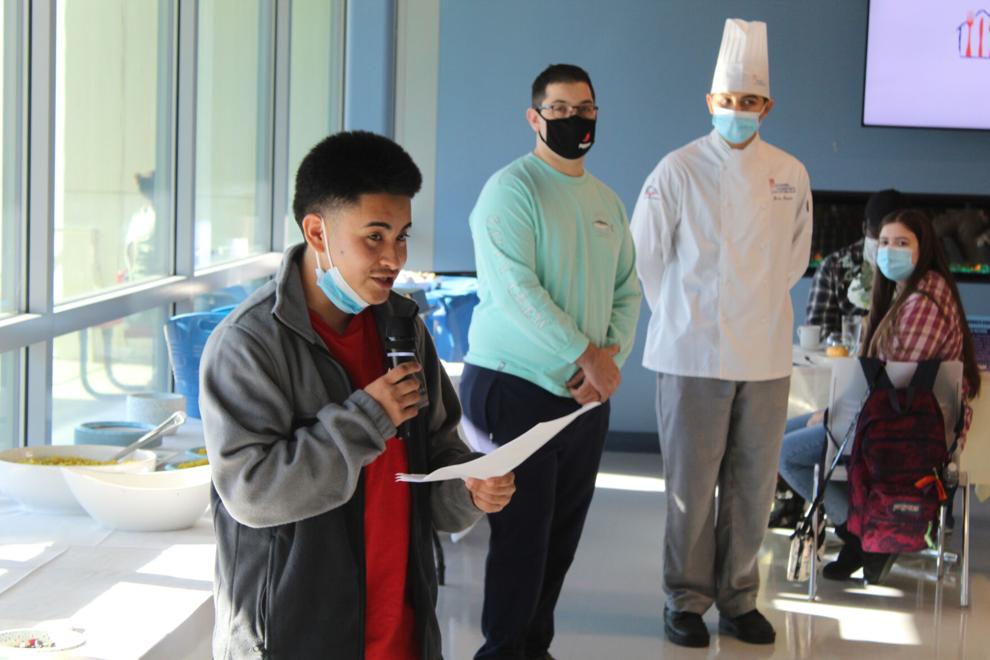 Hunger Banquet (17).JPG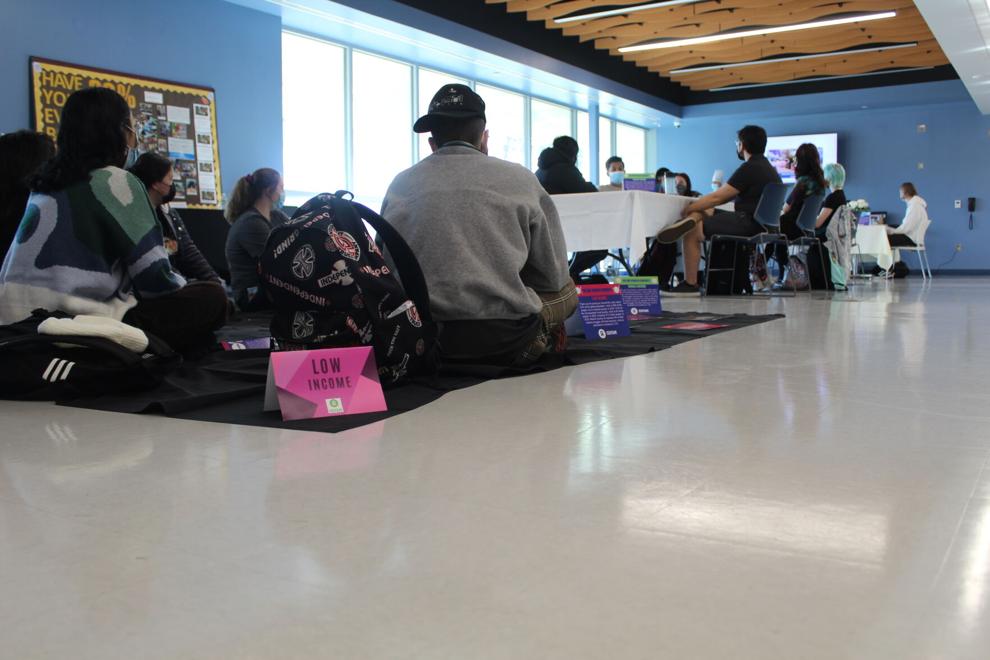 Hunger Banquet (7).JPG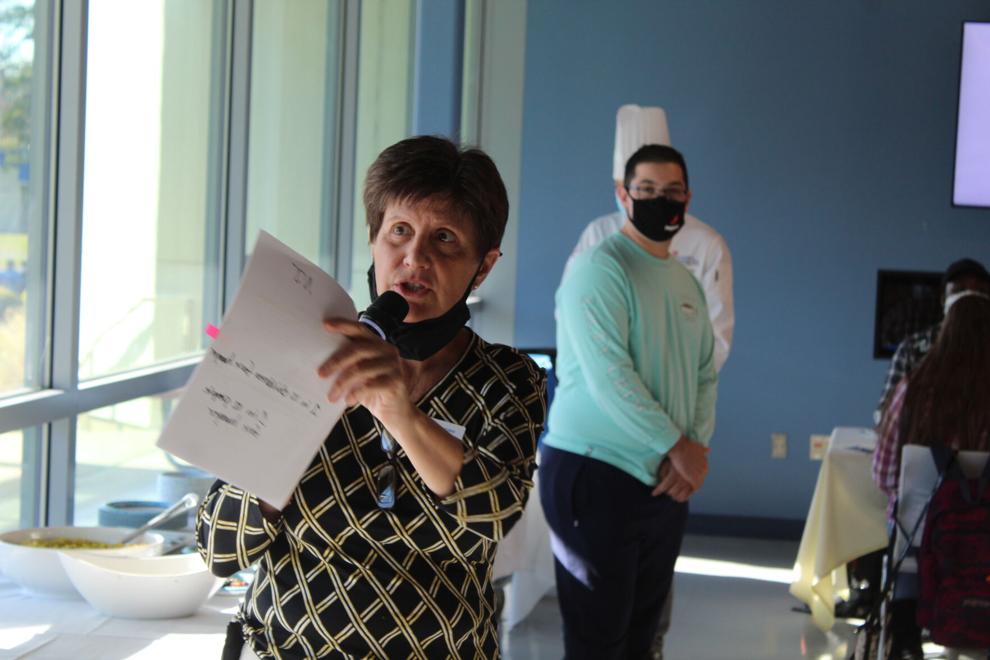 Hunger Banquet (6).JPG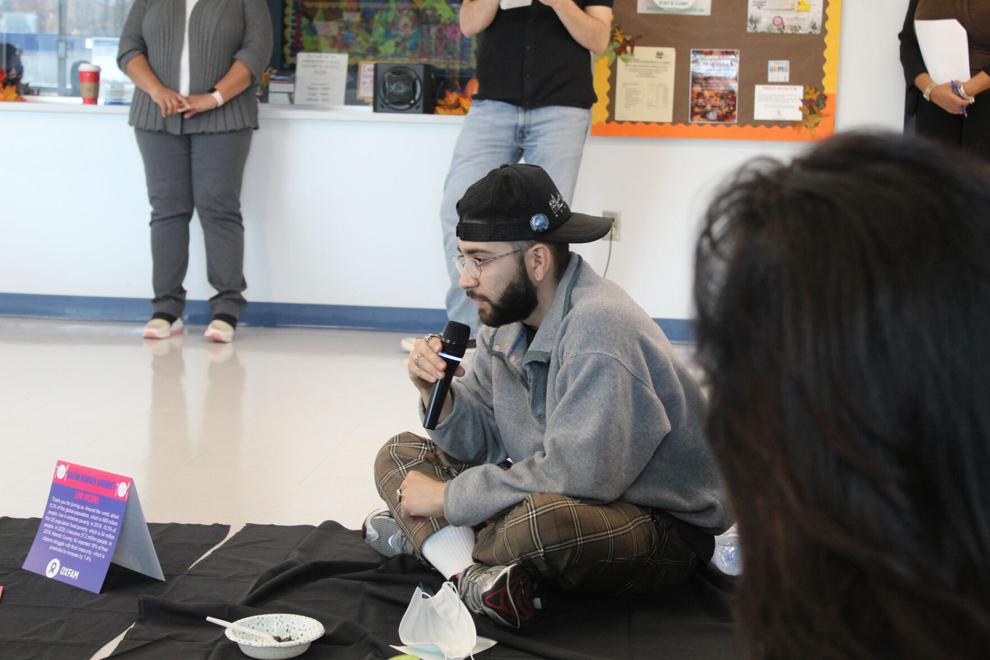 Hunger Banquet (5).JPG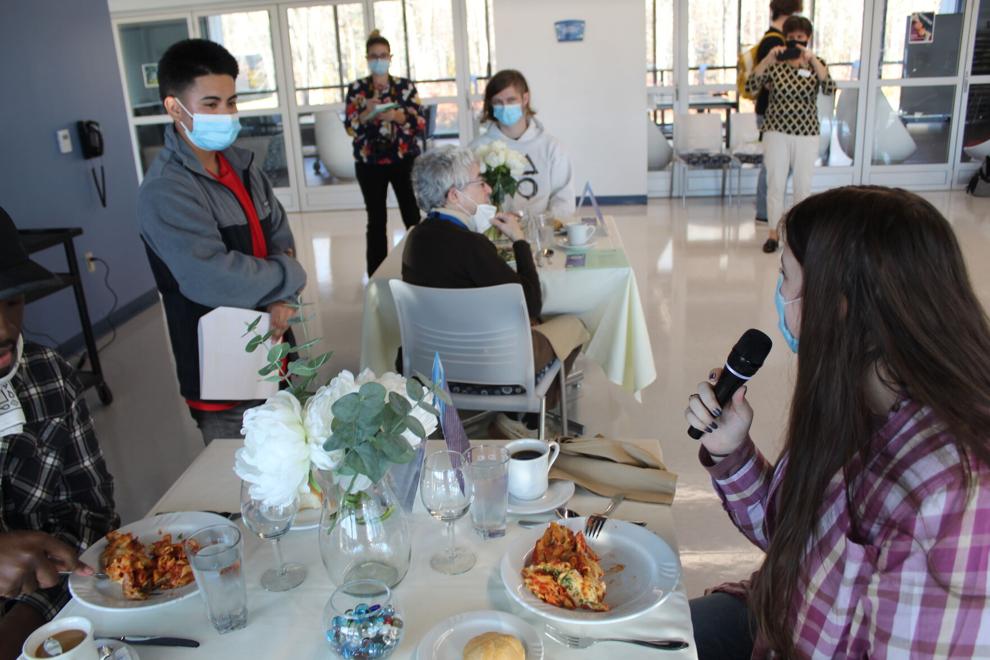 Hunger Banquet (4).JPG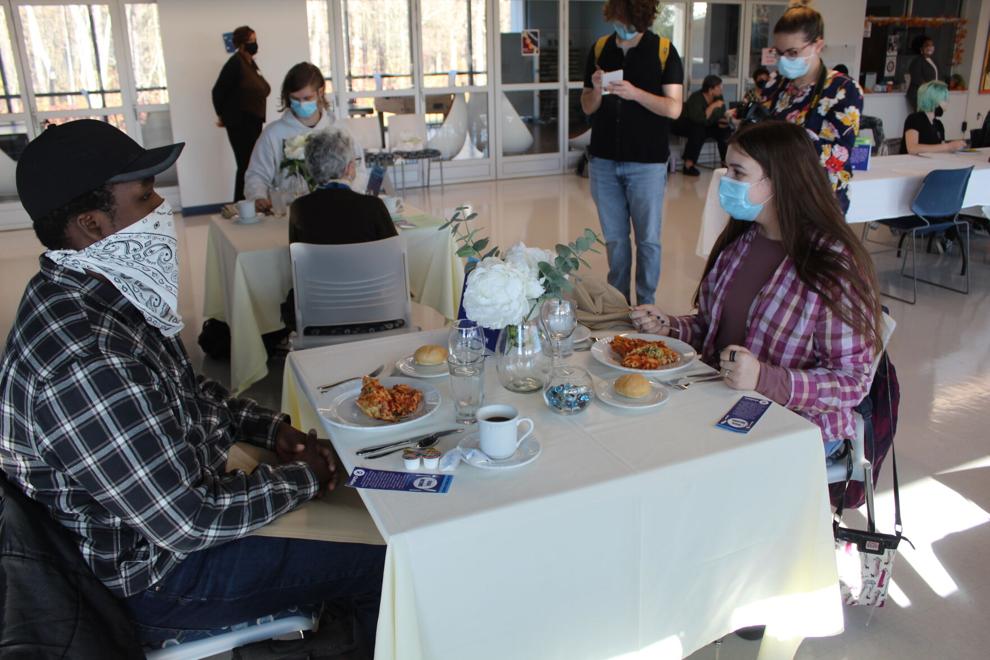 Hunger Banquet (3).JPG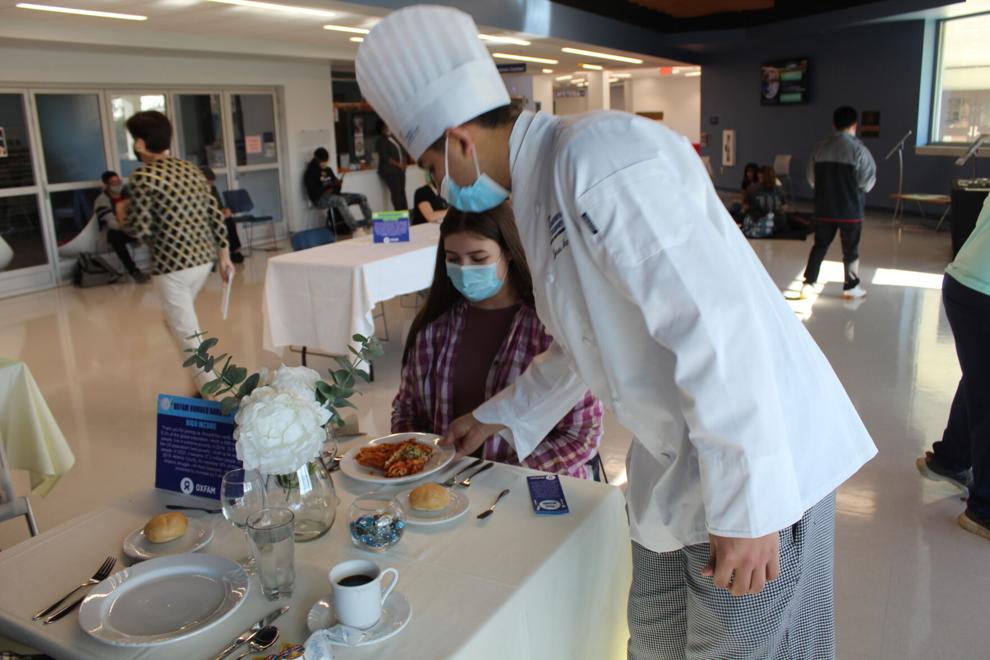 Contact John Russo: 609-272-7184
Twitter: @ACPress_Russo