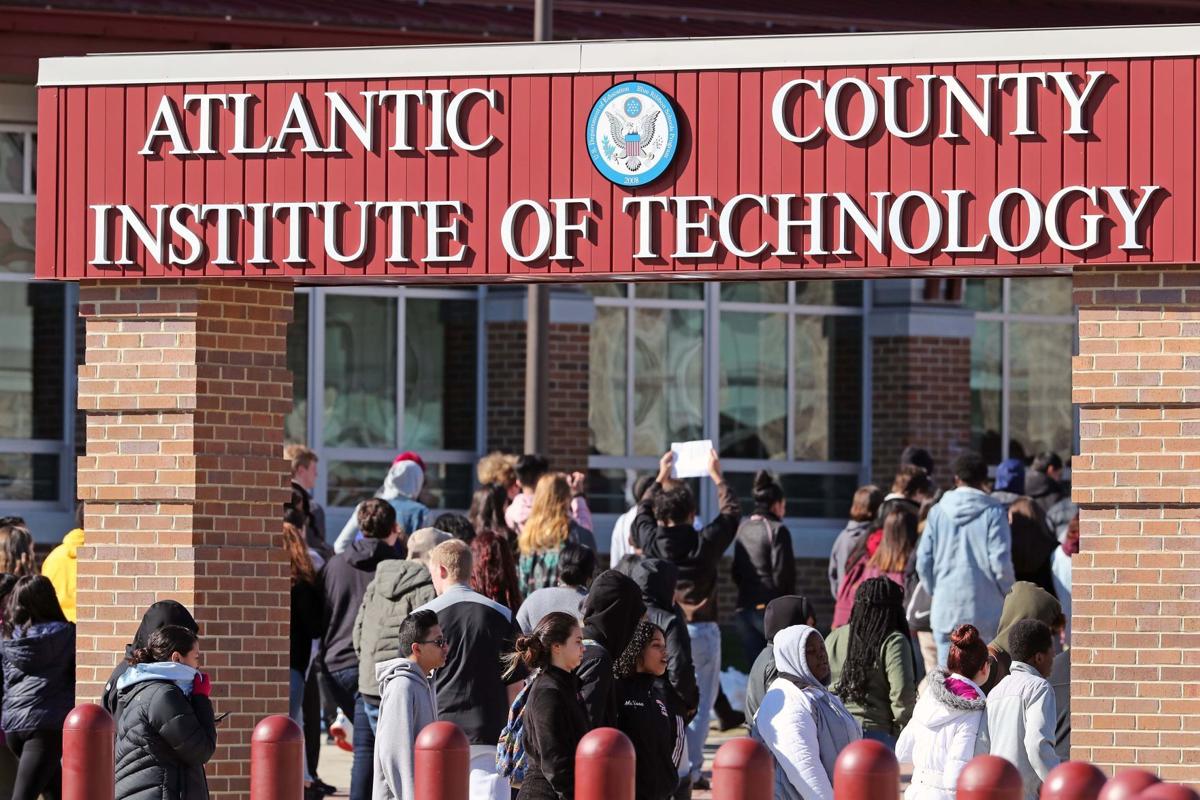 MAYS LANDING — The Atlantic County Institute of Technology is moving forward with plans for a $53.5 million expansion that hinges on the county's financial support while one local superintendent continues to question the financial and educational impact on local districts.
Superintendent Phil Guenther and Robert Previti of the Southern Regional Institute and Educational Technology Training Center appeared Tuesday before the Atlantic County Board of Chosen Freeholders to present a viability study to expand the county vocational school by 425 students, including construction of a new building. The project could be financed through a $40 million Securing Our Children's Future Bond Act grant from the state but first must receive a commitment from the freeholder board of $13.5 million, Guenther said.
Greater Egg Harbor Regional High School District Superintendent John Keenan, in a letter to Freeholder Chair Maureen Kern on Monday, voiced opposition to the expansion as well as the county's monetary contribution, and called for transparency in the process.
"How can such a large increase in debt and taxes be considered without public discussion?" Keenan wrote. "I see no transparency."
As he did last winter, Keenan took issue with the freeholders passing a resolution in December 2019 in support of ACIT's decision to pursue the grant for expansion.
NORTHFIELD — Freeholders are encouraging educators to collaborate to find ways of improving …
"The receipt of partial funding from the state, for an unnecessary expansion of public educational facilities, hardly justifies a 10 million dollar tax burden placed on the shoulders of Atlantic County taxpayers," Keenan wrote.
Greater Egg Harbor Regional and several other area districts with high schools, such as Egg Harbor Township and Pleasantville, have opposed ACIT's expansion due, in part, to the financial hardships it places on their districts. Keenan also has criticized ACIT's application process, which he has compared to a private school running on public funding.
Guenther said the grant application and request for funding should come as no surprise to residents of the county because ACIT officials have been discussing it for the past year. He said the only thing that has changed is the deadline for the grant application, which was pushed to March 1 due to the COVID-19 pandemic.
"My feeling is that we should not be denying students the opportunity to receive a career and technical education program and force them to attend their local school districts because they have empty seats," Guenther said.
He said the plan still includes a new building to include a welding shop, aviation maintenance shop, classrooms for medical and dental assisting and general health sciences, along with some expanded capacity in culinary and ancillary spaces, such as a cafeteria, gymnasium and general education classrooms.
EGG HARBOR TOWNSHIP — School officials will take a closer look at the expansion of the count…
In November 2018, voters in the state approved a $500 million bond to be used for educational upgrades, including $275 million for expansion of career and technical education programs across the state. ACIT is the only school in the county eligible to apply for the grant.
"Although this grant opportunity was passed in the state of New Jersey, it was not passed by the voters in Atlantic County. It was defeated here," Freeholder Caren Fitzpatrick reminded the board Tuesday.
Previti said there was an unmet demand for acceptance into ACIT, with an acceptance rate of about 50% of prospective eighth graders. Guenther added that even though the county population has decreased, ACIT has seen an increase in applications.
If approved by the freeholders, auditor Leon Costello of Ford Scott Associates said he estimated a bond sale of $13.5 million at a conservative 2.8% interest rate, which is higher than what the rates are currently, would result in an obligation of $895,000 a year over a period of 20 years. This means a home valued at $100,000 would pay an additional $3 a year in property taxes to the county, depending on municipality.
Guenther said some aspects of the project, such as sports fields, are not allowable under the grant and would not be included in the expansion.
NORTHFIELD — A freeholder committee will study how to resolve a dispute between the Atlantic…
During Tuesday's meeting, Keenan asked for a commitment from the freeholders' budget and education committees to hold meetings to discuss the expansion, to which Freeholders Amy Gatto, who oversees budget, and Ernest Coursey, who oversees education, agreed.
Guenther called the meeting Tuesday a preliminary step in the process and plans to bring the issue before the board again in January for a final financial commitment.
Contact: 609-272-7251
Twitter @clairelowe