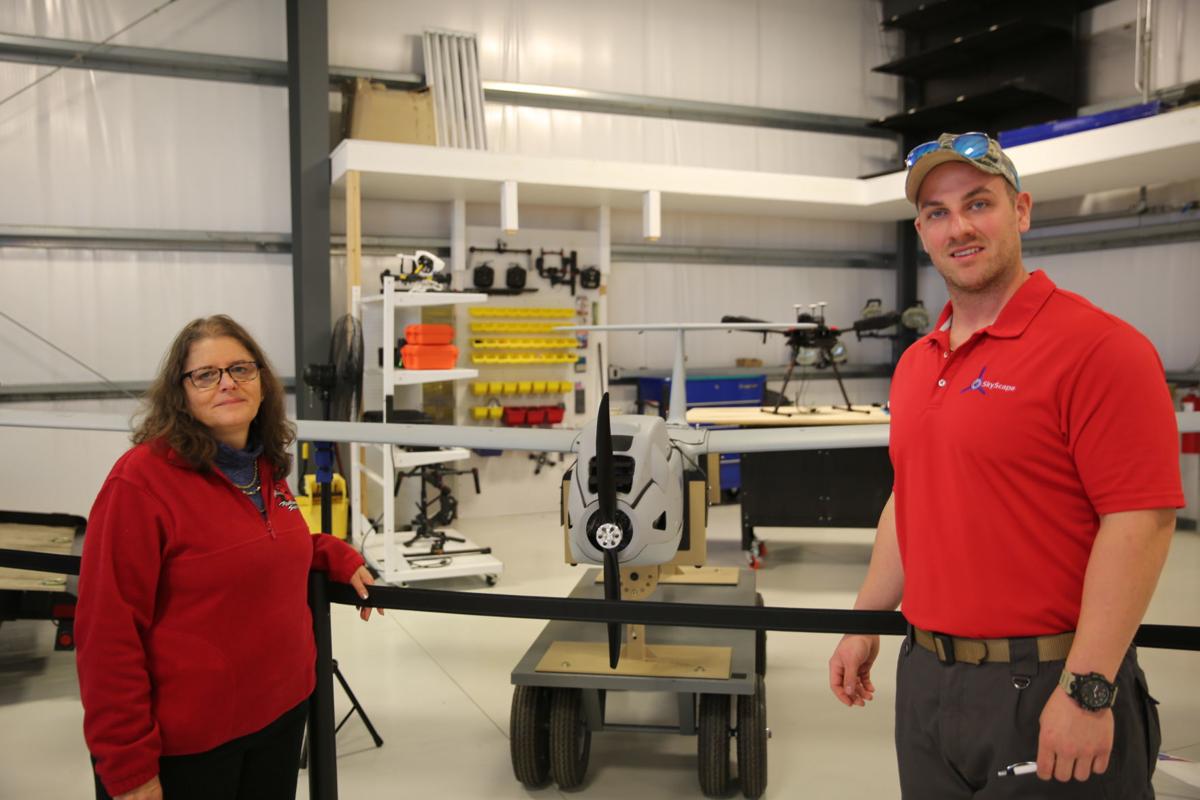 WOODBINE — The airspace above Cape May is unique: quiet and stable, but just a short flight away from some of the busiest flight corridors in the country.
Because of that, when a hangar became available at the Woodbine Municipal Airport, Sky Scape Industries moved to Cape May County, said Nathan Ernst, president of the company, a drone subsidiary of American Aerospace Technologies.
"(We can) operate in an area here, where it's really quiet, and do all of our testing and all of our integration work and then ... start flying in busier airspace," Ernst said at an open house Tuesday. "A location like that, that meets those requirements, does not exist on the East Coast except here."
LOWER TOWNSHIP — Just before officials broke ceremonial ground at the Cape May Airport for t…
Sky Scape, which was previously based in Manahawkin, has drones that range from one or two pounds to about 350 pounds with massive wingspans, Ernst said. The company, which started work in the county two weeks ago, focuses on "aerial intelligence for critical infrastructure," which could mean inspecting power lines or pipelines, or idling over an area after a natural disaster and providing cell service for workers and residents on the ground.
American Airspace Technologies has been flying unmanned aircraft systems, or UAS, at Woodbine since 2017 and in Cape May County since 2015, CEO David Yoel said.
"We would come in, we'd fly for a couple days, and we would leave," Ernst said. "This area is really, really conducive to UAS operations from an airspace perspective."
Ernst brings five employees with him to the county, but both Sky Scape and its parent company are looking to triple their staff in the next year or two, Ernst said.
The company has been "great friends" of the county for years, Cape May County Freeholder Will Morey said.
"We look forward to our residents interacting with them — and ultimately, perhaps, even becoming new employees as our economy moves more toward what the companies are helping us to create: well-paying, year-round jobs," Morey said.
The company's move can be seen as part of a concerted effort to attract technology companies to the county. Another drone company, Cellular Tracking Technologies, opened in May 2019 at the Cape May Airport in Lower Township as part of a new tech village. The company, which makes bird tracking technology, employed 18 workers and 30 contractors as of its opening.
One of Sky Scape's drones on display Tuesday, the Resolute Eagle, has yet to take flight. It will be used for analysis and automatic threat detection, like a leak or anything else that would require swift attention, on infrastructure such as pipelines, said Rose Mooney, chief aviation officer at Aerospace Aviation Technologies.
Mooney has done aviation work in South Jersey for years and found it ideal here because of its wide swaths of pinelands and low population for long periods of the year.
"But you also have a moderate climate, being so close to the ocean," Mooney said. "And the weather is quite conducive to flights."
Contact: 609-272-7260
Twitter @ACPressColtShaw