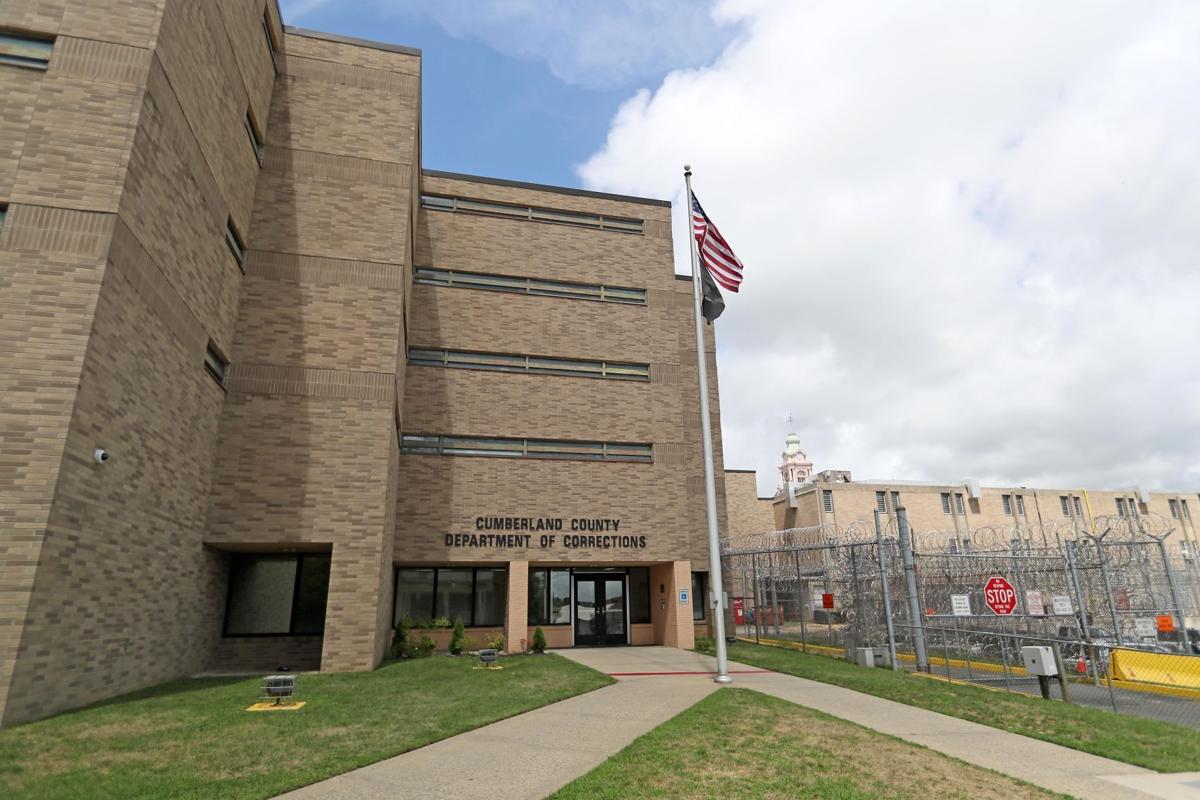 BRIDGETON — Cumberland County Jail Warden Charles Warren resigned Monday, just before a hearing with a federal judge in a lawsuit by inmates who allege the jail is not protecting them from COVID-19 infection.
Cumberland County Board of Commissioners Director Joseph Derella said Monday afternoon he will nominate retired New Jersey State Police Capt. Stanley B. Field to serve as Interim Jail Operations Director during the search process for a new warden.
Warren's resignation caused postponement of the hearing with U.S. District Judge Noel L. Hillman in Brown v. Warren — the lawsuit filed by inmates.
The hearing, scheduled for Monday morning, was expected to address allegations of Warren retaliating against those suing.
"Warren's resignation is the latest installment of proof that the county jail is off-the-rails," PBA Local 231 President Victor Bermudez said in a statement Monday afternoon. "Warden Warren was incompetent, in over his head, and ill prepared to develop and implement a COVID-19 safety plan for the jail."
In a Sept. 15 hearing, Hillman fined the county $1,000 a day for its failure to abide by a Sept. 1 order involving Warren's handling of inmate financial accounts.
The fine was to start Sept. 15 and continue "until such time as my order is complied with, and that will be a daily fee for civil contempt of this Court's September 1st order directing that the account statements be provided and an explanation provided to the Court why payments were not made," according to the court's official transcript.
It is not clear if the jail has yet complied with the order.
Bermudez represents corrections officers at the jail, and has long criticized the county for failing to protect either officers or inmates from COVID infection.
His union also opposes county plans to close the facility and transfer inmates to nearby facilities, which would result in layoffs of about 100 staff members.
Warren has been the warden since January, when former Warden Richard Smith resigned just before a highly critical federal report said the jail did not take steps to address inmate mental health and prevent suicide.
Jeffrey Pollock, a lawyer for the inmates suing the jail, did not immediately respond to requests for comment following the hearing.
An inmate and a correctional officer at the Cumberland County Jail have died of COVID and dozens have tested positive.
Fields' nomination will be up for consideration at the commissioners' meeting Tuesday, Derella said. Field is currently the county's Chief Information Security Officer.
"Upon joining the county following his retirement from the State Police in September 2019, Stan made an immediate positive impact to our county's security practices, procedures and technology," Derella said.
During his State Police career, Field was responsible for the administration and management of more than 100 sworn investigators and civilian personnel, Derella said, conducted a wide array of criminal investigations and participated in a number of federal, state and county task forces. In 2019, Field served as the Law Enforcement Partnership Coordinator for the Camden Violence Reduction Strategy.
Field earned a bachelor's degree in pure mathematics from Rutgers University and a master's degree in administration from Seton Hall University.
"We will be conducting a national search for a warden with substantial corrections management experience which we project will take approximately six to eight weeks," Derella said.
At a hearing last month, Gregg Zeff, the attorney representing the county and Warren, provided a copy of a draft COVID policy to Hillman as well as attorneys for the inmates suing the jail over the lack of COVID-19 protocols.
Zeff did not immediately respond to requests for comment Monday.
Court-appointed jail special master William J. Hughes Jr. told Hillman the new policy met the bare minimum of what was asked by the court.
The policy was the result of an agreement struck between the inmates and county in May, when both parties agreed to the appointment of a special master to oversee the jail.
In his initial report released in June, Hughes recommended the written policy include a wristband system of identifying inmates exposed to, recovering from or vaccinated against COVID-19. Hughes' second report, released in August, included a recommendation to install lockers for house cleaning supplies that would be accessible to inmates.
REPORTER: Michelle Brunetti Post
609-272-7219