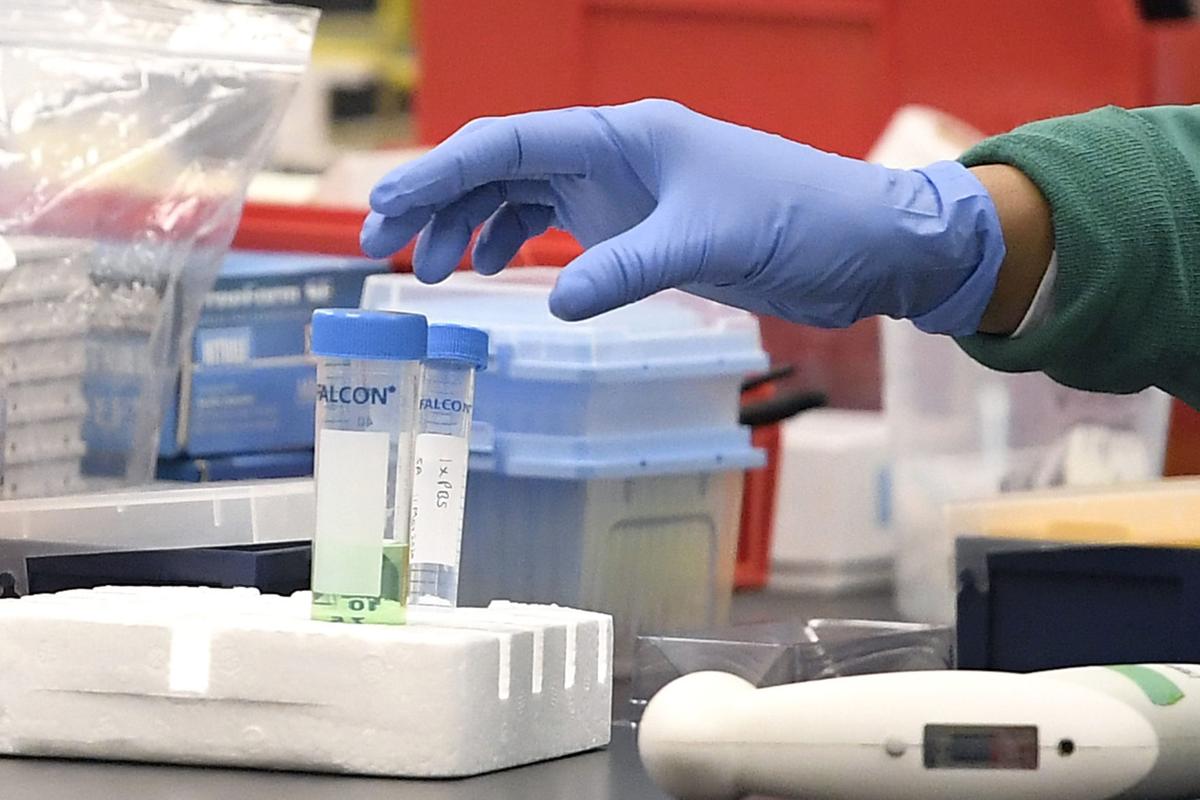 Cumberland County has its first confirmed case of COVID-19, according to a statement from the county. 
The county declined to give any information about the person citing privacy concerns. 
Earlier today, the Cape May County Department of Health announced a second positive COVID-19 test result in the county, bring the total to two.
The first positive case was a 30-year-old man visiting from New York City. The latest case is a 32-year-old man from the county. He is isolated at home and recovering, the county said in a news release.
There are 318 new positive test results for COVID-19 throughout the state, Gov. Phil Murphy said during a Thursday briefing, bringing the total to 742.
"Let me just say as clearly as I can," Murphy said. "We have expected these numbers. As you combine a reality of at least some community spread with an aggressive expansion of testing … we knew the number of positive results would go up."
"These numbers will, I am certain sooner than later, go into the many thousands," he added.
For most people, the new coronavirus causes only mild or moderate symptoms, such as fever and cough. For some, especially older adults and people with existing health problems, it can cause more severe illness, including pneumonia.
Thursday's new numbers included four additional deaths, bringing the total to nine, including a Monmouth County woman in her 70s, an Ocean County man in his 70s, an Essex County man in his 60s and a Bergen County man in his 30s, state Health Commissioner Judith Persichilli said.
"In the total of nine deaths, we have confirmed that three appear to be associated with a long-term care facility," Persichilli said.
Murphy said all personal care businesses, including barber shops, spas, nail and eyelash salons and tattoo parlors, will close at 8 p.m. Thursday until further notice. He also said he will be signing an executive order that will suspend all removal of individuals as a result of evictions or foreclosures.
"We simply cannot have families already anxious over their health anxious they're going to lose a roof over their heads," he said.
Stockton University announced Thursday that instruction for the remainder of the spring semester will be delivered remotely beginning Wednesday.
Co-curricular activities that can be delivered remotely will be done in that format for the remainder of the semester, as well.
On Monday students will get an email outlining a move-out scheduling process that will follow social distancing protocols.
"I know that this is not the experience any of us thought we would have when the semester began," said Interim Vice President for Academic Affairs Michelle McDonald, in announcing the decision. "We have made these decisions to protect the health and safety of our campus and community while also preserving our core commitment to student learning."
AtlantiCare has enhances its visitor restrictions. None will be allowed until further notice, with the limited exceptions of:
The Emergency and Trauma departments will determine the number of visitors for severe medical emergencies only, such as heart attack, trauma or stroke.
AtlantiCare will continue to determine the number of visitors on a case-by-case basis for patients in hospice or end-of-life care.
Maternal Child Health and Pediatric patients may have one visitor/support person.
Patients having same-day, out-patient surgeries or other procedures or tests may have one visitor/support person. AtlantiCare has already cancelled all truly elective procedures, while identifying and prioritizing time-sensitive cases with strong clinical indications that the procedures must be completed in the near future.
Officials from the Metro Atlantic Athletic Conference said Wednesday that two people on the floor during tournament games what have tested positive for COVID-19.
One or both of the people were on the floor during two games at Jim Whelan Boardwalk Hall in Atlantic City earlier this month as well as two other games out of state, according to a news release.
Saturday, March 7: Maine at Vermont at Patrick Gym (Burlington, VT) – America East Tournament quarterfinal.
Monday, March 9: UIC vs. Wright State at Indiana Farmers Coliseum (Indianapolis, IN) - Horizon League Tournament semifinal.
Tuesday, March 10: Manhattan vs. Fairfield at Jim Whelan Boardwalk Hall (Atlantic City, NJ) – Metro Atlantic Athletic Conference Tournament 1st round.
Wednesday, March 11: Manhattan vs. Siena at Jim Whelan Boardwalk Hall (Atlantic City, NJ) – Metro Atlantic Athletic Conference Tournament quarterfinal.
Source: State of New Jersey Department of Health
Organizers are adhering to guidance issued by the Centers for Disease Control and Prevention as well as state and federal governments, MAAC officials said in the release.
A Pennsylvania resident who was on Rowan University's Glassboro campus March 7 has also tested positive for the disease, according to a news release from the school.
The person exhibited no symptoms until March 9 and is in self-isolation at home, according to the release. The room and building have been cleaned on their normal schedule several times and the university is in the process of notifying those who had direct contact with the person during a workshop and relaying them to the Gloucester County Health Department and CDC guidelines to self-quarantine for 14 days since their last contact with the individual.
The health department believes that the risk to the campus community from this case to be low, according to the release.
Cape May County government is taking steps to ensure the safety of its workers and the public during the COVID-19 pandemic
Cape May County Freeholder Director Gerald M. Thornton has enacted a plan to reduce staffing across various departments and close other departments completely, effective close of business on March 19.
"We will continue to provide those vital services like Health Department services, Meals on Wheels, central dispatch and more during this time. But, it is time to keep more employees home, which will help the social distancing for those who must come into work," Thornton said.
What is closed or canceled as COVID-19 concerns increase?
Contact: 609-272-7241
Twitter @ACPressMollyB