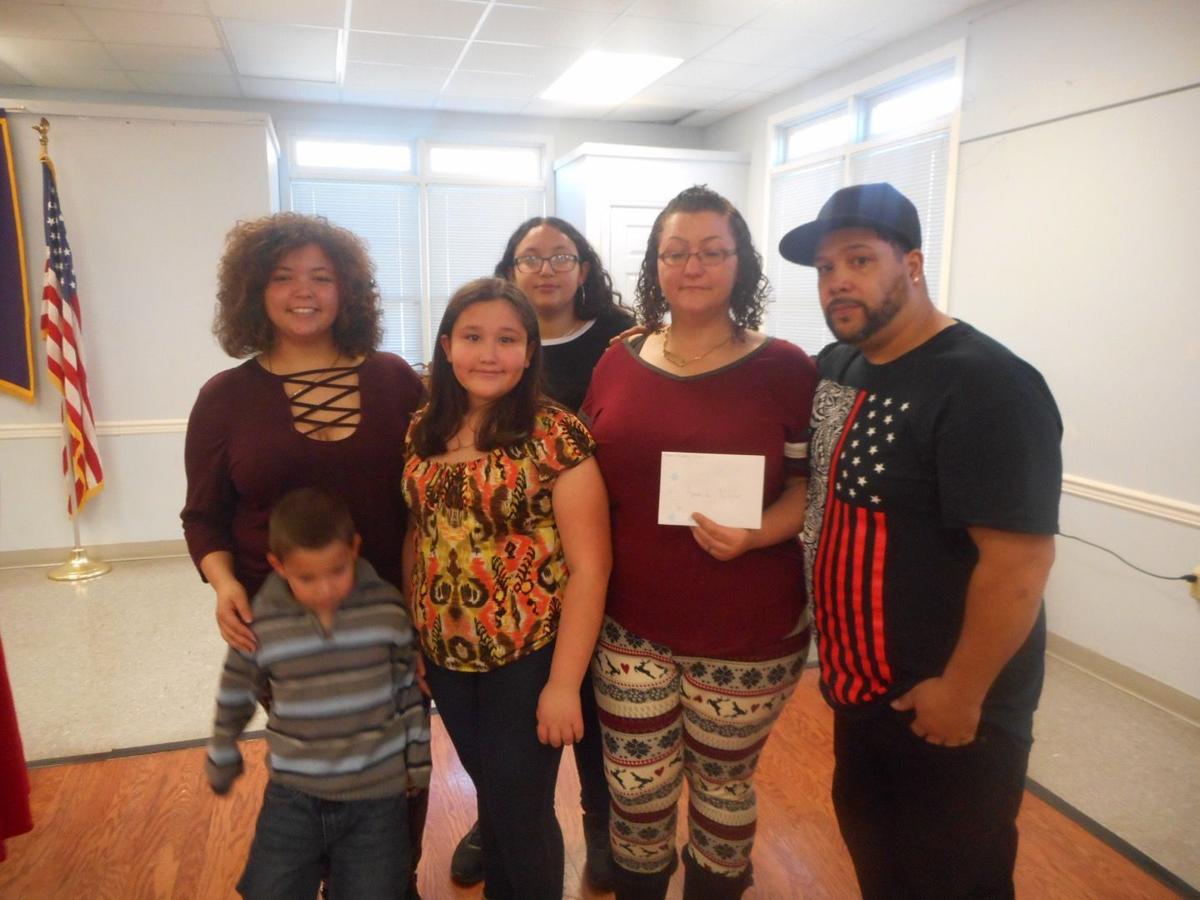 PLEASANTVILLE — For the first time in three years, Jose Morales and his family were able to cook a holiday meal inside their home last week.
"We haven't celebrated the holidays in a couple years," Morales said. "We couldn't cook a meal because we had a little stove with a little propane tank. Now, we actually had a family meal for the holiday. It was real good. It brings back memories — we're back to what we were before."
While many people will be celebrating the holidays at home, one Pleasantville family is still working to secure permanent housing after losing their home in a fire more than two months ago.
Morales, along with his wife, Amanda Naylor, son and three daughters, have been living in a trailer on their property in the 200 block of Linden Avenue since October 2017, when their house was deemed unlivable after an electrical fire that also left Morales and his young son, Jose "Bubba" Morales Jr., injured.
But since the blaze, members of the community saw the family's need and responded — scores of volunteers from all around the region worked alongside Morales to rebuild the home.
Jim Burke, who owns Mays Landing-based J.B. HVAC Inc., a heating and air-conditioning company, has been a driving force behind the project. For the past year and a half, he's had a photo of the house during the blaze set as his phone's screensaver to motivate him.
"It's been a long journey," Burke said, giving credit to the countless people and businesses who donated their time and supplies or provided discounts on materials to rebuild the home. "And we still have some odds and ends to do, but we're going to continue until they're 100%."
Morales said he tries not to remember the fire, but it's "something that stays in your head."
PLEASANTVILLE — For Jose L. Morales and Amanda Naylor, the heartbreak of losing their family…
As the flames spread through the house the morning of Oct. 24, 2017, Morales and his then 5-year-old son had to escape through a second-floor porch. The jump left Morales with a broken leg, in addition to burns and damage to his eyes from the smoke and flames, while his son was treated for smoke inhalation.
City fire Capt. Eric Moran responded to the fire but also has seen the property during its reconstruction.
"Ultimately, the way they rebuilt this house was actually amazing — you would have never guessed that the building was on fire," Moran said. "When we would come back from alarm calls and we would pass by, we'd actually see the progress. I was really glad to see that they were able to do what they did with what was there."
Rick Cahall, a general contractor from Estell Manor, has known Burke for well over a decade and volunteered to help. The first time he walked around the home, he said, "everything was just gone, completely decimated."
"Jim's heart is bigger than anyone's I've ever seen," Cahall said. "I think it's the fact of seeing (the family) now, seeing their smiles, seeing them make a home. Now, there are curtains up, a dirty bowl in the sink, a cereal box on the counter. Now, it looks like a home."
PLEASANTVILLE — A father and his 5-year-old son were sent to the hospital after escaping a h…
Morales said he's still getting used to the new home, but his wife and kids are settling in well.
"The house is almost there. It's almost completely done," he said. "But we're in, and that's the blessing, that's the good thing — especially during the holidays and the pandemic. We are blessed to be back in the house. The most valuable thing is the family staying together and being together. We just got to move forward. So far, we've been moving forward and it's been good. God gave us a blessing."
Contact: 609-272-7241
Twitter @ACPressMollyB