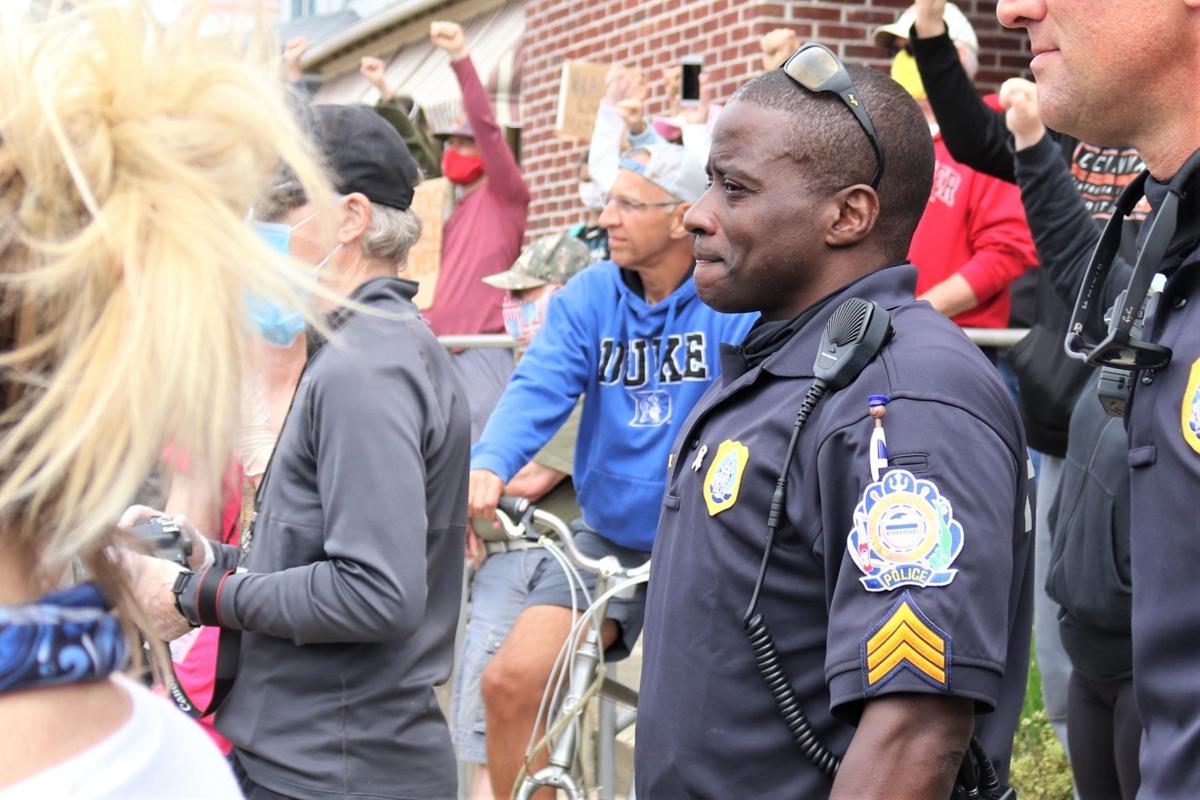 CAPE MAY COURT HOUSE — An Ocean City police sergeant was indicted Tuesday on a charge of aggravated sexual assault.
The grand jury also indicted Tyrone Rolls, 51, on two counts of official misconduct, one count of endangering the welfare of a child and one count of aggravated assault of a domestic violence victim, Cape May County Prosecutor Jeffrey H. Sutherland said in a news release.
The indictment comes more than seven months after Rolls' arrest in April. The police sergeant was well known in town. He had initially been placed on administrative leave and is currently on suspension from the Ocean City Police Department.
The charges stem from an investigation by the special victims unit of the county Prosecutor's Office in response to reports that Rolls had a sexual relationship with a juvenile. Rolls faces 10 to 20 years in prison on the aggravated sexual assault charge, and anywhere from three to 10 years on the other charges.
Rolls, of the Marmora section of Upper Township, has served 24 years as a police officer and a youth mentor, and was the co-owner of a youth sports training business. According to state pension records, his annual salary as an Ocean City officer was $129,364.
The Ocean City police officer charged in the sexual assault of a minor has been released wit…
Rolls gave an impassioned speech during a Black Lives Matter protest in Ocean City in the summer of 2020, calling for more education on the history and treatment of Black people in the United States.
Prior to that, Rolls had been recognized by several city organizations for his community work, including the Ocean City High School Alumni Association and the Knights of Columbus. He also has received the city's Dr. Martin Luther King Jr. Recognition Award and the Lonnie Allgood "Dreams for Kids" Community Hero Award. He was presented a key to the city by Mayor Jay Gillian and has been featured in a display at the Ocean City Historical Museum.
According to public records obtained in the spring, a complaint was made against Rolls in January when the victim, now an adult, came forward after an alleged domestic incident during which, she said, Rolls hit her in the face, knocking her to the ground.
"She stated she stayed down on the ground out of fear he would hit her again," the police report reads. "When he did strike her, he stated, 'Now you know what it is like to be hit.'"
The victim told police the two began a sexual relationship when she was 15. According to the report, the victim states she and Rolls had their first sexual encounter inside Rolls' police vehicle while he was on duty, before the first day of her sophomore year at Ocean City High School. She said the sexual relationship, which included intercourse, continued through her senior year of high school, including at his home, according to the police records.
The Prosecutor's Office said the investigation is ongoing. Anyone with information can call 609-465-1135 or report it anonymously at cmcsheriff.net, or call Cape May County Crime Stoppers at 609-889-3597.
Contact Bill Barlow:
609-272-7290
Twitter @jerseynews_bill