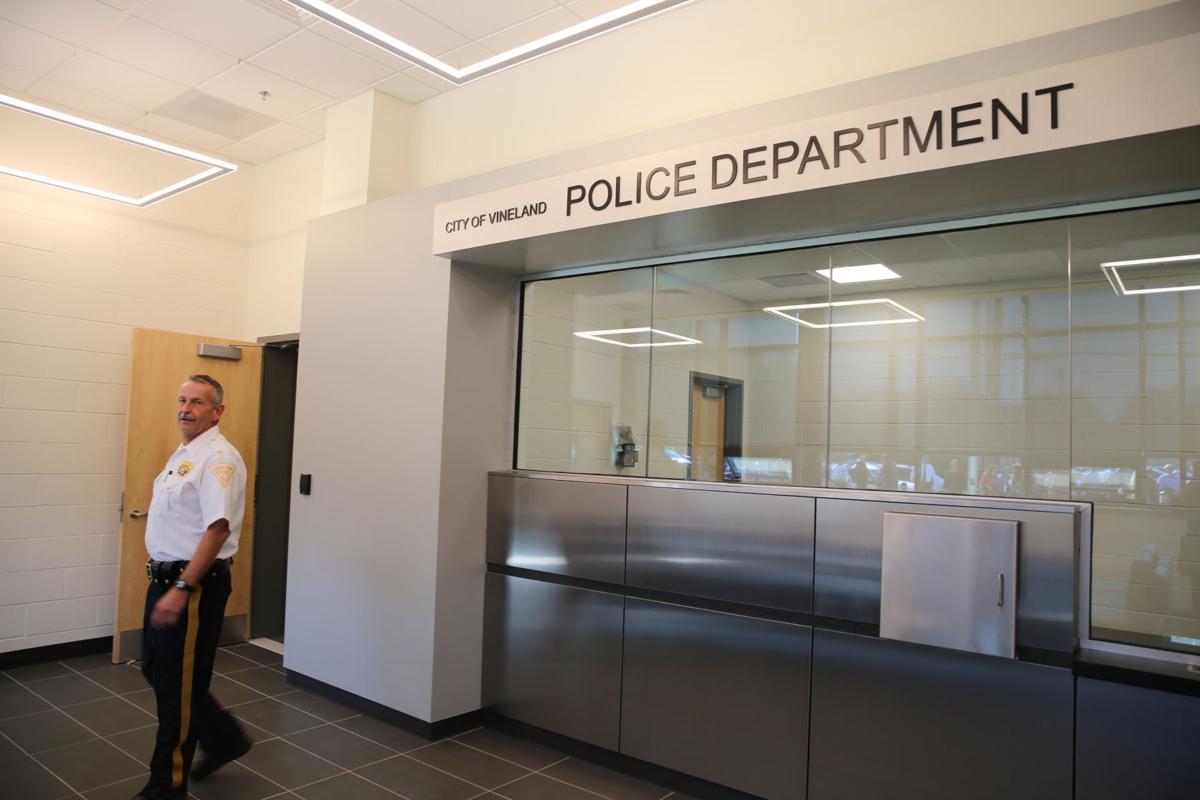 VINELAND — A hearing officer last week ruled the city has proven charges of failure to perform duties, insubordination, conduct unbecoming a public employee and neglect of duty against three-year Chief of Police Rudolph Beu.
The charges include allegations that Beu told an officer in the police force he would promote him if the officer would let Beu sleep with his wife.
But retired Judge Raymond A. Batten did not recommend that Beu be suspended without pay for 180 days and demoted to deputy chief, as the city was seeking in its administrative disciplinary charges. Instead, in his April 23 written decision, he recommended only the demotion.
Batten said Beu has already been suspended — with pay — from his $154,734-a-year job since Feb. 26, 2020.
"Suspension now for any period of time would achieve neither meaningful nor curative purposes," Batten wrote.
VINELAND — Standing in front of the dark brick facade of the new, $20 million police station…
Beu could not be reached for comment Wednesday, nor could Mayor Anthony Fanucci.
In March 2020, Beu filed a lawsuit against the city, alleging defamation, civil conspiracy and violations of his First Amendment rights and the N.J. Conscientious Employee Protection Act.
In the conclusion of his decision, Batten said the record is clear that Beu refused to recuse himself from a clear conflict of interest in the discipline of the father of his grandchild, who is a Vineland police officer. He also refused to recuse himself, "and actually engineered the mechanics, in the transfer/promotion of his daughter to the VPD Juvenile Unit."
Beu was first appointed chief in or about early 2017, Batten said, and his daughter Kimberly Beu had already been hired in 2015 as a patrol officer.
MILLVILLE — Bullet shells lay scattered on the hallway floor leading to the gymnasium of Lak…
"By November 2017, less than one year into Chief Beu's tenure as Police Chief, two openings in the VPD Juvenile Unit had arisen. Chief Beu neither filled either of those two positions nor did he sign the order designating ... appointees (Officer Kimberly Beu and Officer Laboy) to fill those positions until March 29, 2018, effective April 8, 2018, just a few weeks following Officer Kimberly Beu's attainment of at least three years of service, in satisfaction of that unwritten three year rule," the judge wrote.
While other officers were responsible for hiring her for the position, the judge said, "the record fails to explain the failure of Chief Beu to fill either or both of those two openings in the Juvenile Unit" from November 2017 to April 2018, when his daughter became eligible.
The judge said it was proven that Beu made sexist comments to the wife of another officer, and over a period of eight months refused to act on Internal Affairs file requests despite 19 requests by a specially retained attorney and directives from the director of public safety for the city.
"An auspicious record," wrote the judge. "Demotion of Chief Beu to Deputy Chief is both well-measured and warranted."
Contact Michelle Brunetti Post: 609-272-7219
Twitter @MichelleBPost