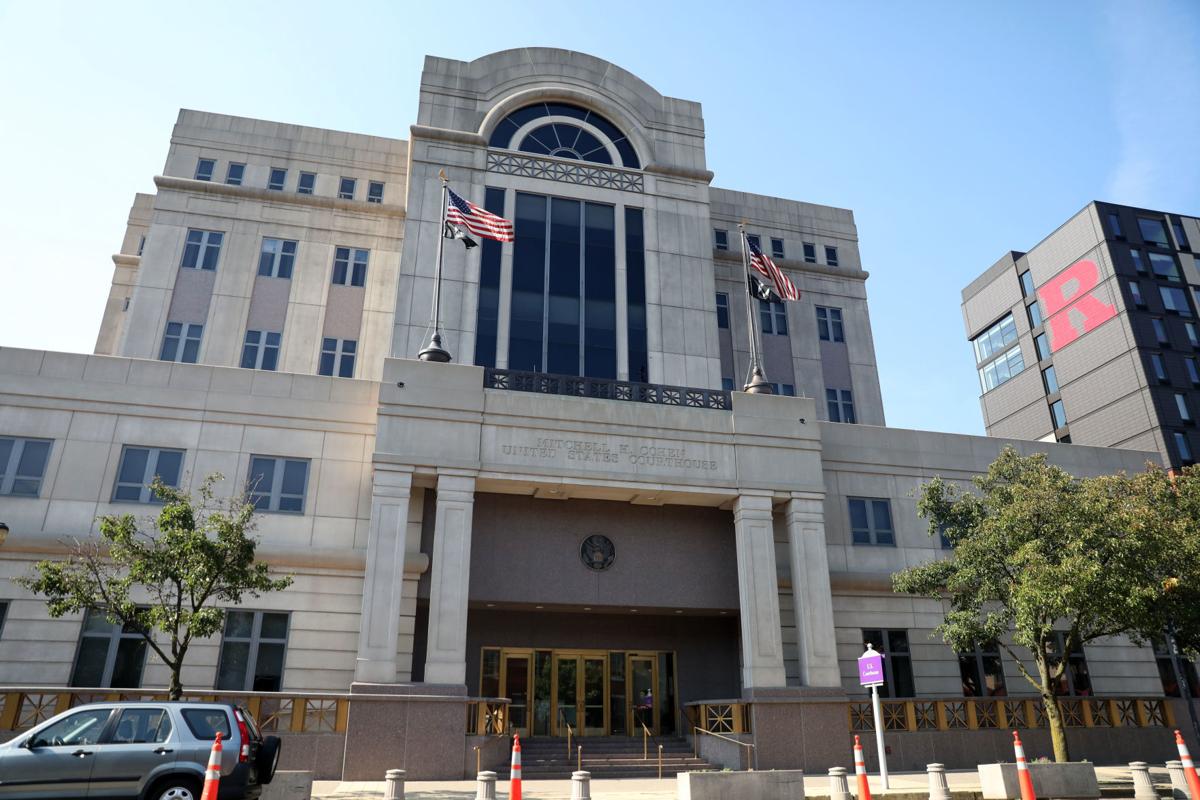 CAMDEN — A former Pleasantville guidance counselor and two local former pharmaceutical sales representatives were among four people sentenced this week for their roles in a $50 million prescription fraud scheme targeting the state health benefits system.
The group were participants in a large health benefits scam from January 2015 to April 2016, acting U.S. Attorney Rachael Honig said Wednesday.
U.S. District Judge Robert Kugler on Wednesday sentenced Michael Pilate, 43, of Williamstown, Gloucester County, a former guidance counselor with the Pleasantville school district, and Tara LaMonaca, 47, of Linwood, a former pharmaceutical sales representative, to 18 months and eight months in prison, respectively. On Tuesday, Kugler sentenced George Gavras, 40, of Moorestown, Burlington County, and Andrew Gerstel, 43, of Galloway Township, both of whom are also former pharmaceutical sales representatives, to 13 months and 12 months and one day in prison, respectively, Honig said in a news release.
Pilate must forfeit $392,684 in illegal proceeds and pay restitution of $3.49 million; LaMonaca must forfeit $89,855 and pay restitution of $523,831; Gavras must forfeit $204,002 and pay restitution of $677,815; and Gerstel must forfeit $184,389 and pay restitution of $483,946.
Pilate, LaMonaca and Gerstel also were each sentenced to three years of supervised release, Honig said.
All four pleaded guilty to charges connecting them to efforts to defraud New Jersey's health benefits programs and other insurances by submitting false claims for medically unwarranted prescriptions.
The first charges in the prescription fraud scheme were announced in summer 2017 after federal prosecutors subpoenaed records from several local shore towns. Prosecutors alleged a group of public employees had been recruited to obtain prescriptions for medically unnecessary compounded medications. The pharmacies that prepared the compounds received generous reimbursements, which they then paid back to a network of doctors, recruiters and employees taking part in the scheme, prosecutors said.
So far, more than 45 people have been charged in the case, with more than 30 pleading guilty.
Prosecutors have said the scheme centers on the billing of the state's public employee health benefit plans for medically unnecessary compounded drugs, with payouts from prescription reimbursements going to line the pockets of all participants.
LaMonaca, Gavras, Gerstel, Pilate and others persuaded New Jerseyans to acquire expensive compounded medications from an out-of-state pharmacy, according to court documents.
Compounded medications, which are not officially approved by the U.S. Food and Drug Administration, are those mixed by a pharmacist to meet specific medical needs. They are properly prescribed when an FDA-approved medication does not fulfill a patient's needs, court documents say.
The fraudsters learned patients receiving compounded medications can be reimbursed thousands of dollars for a single-month supply. They also can be covered by health insurance provided to people in various professions, such as firefighting, teaching and policing, documents state.
The conspirators would obtain compound medication prescriptions from doctors and were sent to the out-of-state pharmacy, which paid a percentage of each prescription filled and paid by the Pharmacy Benefits Administrator, which was then distributed to other conspiracy participants.
Contact Eric Conklin:
609-272-7261
Twitter @ACPressConklin