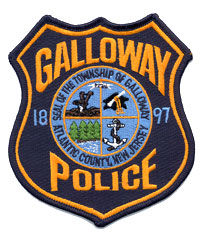 The Egg Harbor City man who was charged last week in a 1996 sex assault on a 10-year-old girl in Brigantine is facing additional charges from Galloway Township police in a 2003 assault case, acting Atlantic County Prosecutor Cary Shill said Wednesday.
Brian Lee Avis, 59, is charged with sexual assault of a juvenile, endangering the welfare of a child and burglary in an incident involving a 5-year-old girl in Galloway.
On Friday, Avis was charged by Brigantine police and State Police with aggravated sexual assault of a child under 13, sexual assault of a child under 13, burglary and endangering the welfare of a child in the 1996 incident.
Avis is currently being held at the Atlantic County jail. A detention hearing was scheduled for Wednesday, but the new charges led to separate hearings for each case to be scheduled for Monday.
The latest charges are a result of Galloway Detective Sgt. 1st Class Ryan Goehringer receiving correspondence Monday from the State Police Automated Fingerprint Identification System Lab regarding a delayed fingerprint hit, Shill said in a news release. The evidence linked Avis to a sexual assault and burglary that occurred July 18, 2003.
Avis' fingerprints were taken by Brigantine police when he was arrested Sept. 13 in the 1996 assault.
State and Brigantine police have arrested an Egg Harbor City man in the 25-year-old sexual a…
In the 2003 case, Galloway police were dispatched to the 400 block of Willow Avenue at 11:43 p.m. for a report for a burglary. Upon arrival, the mother of the girl said she saw a man hastily exiting the home. The mother told police when she encountered her daughter, the child's pajama bottoms were pulled down, police said.
On July 19, 1996, Brigantine police responded to a report of a sexual assault at a home on East Evans Boulevard. Avis allegedly broke into the residence in the middle of the night and sexually assaulted a 10-year-old girl while she was sleeping. When the victim woke, the suspect fled, police said.
Both victims are now adults.
In January of this year, the State Police Cold Case Unit and Brigantine police reopened the assault case of the 10-year-old, working with the State Police Office of Forensic Sciences and a private company specializing in investigative genetic genealogy, the release states. The evidence was resubmitted to the forensics unit, and a more robust DNA sample for the suspect was obtained.
The DNA was then submitted to a private lab July 26, where it conducted a microarray single nucleotide polymorphisms test in an attempt to identify genetic relatives of the suspect based on the DNA sample from the scene. Through various investigative means, police said, detectives were able to identify Avis as the suspect.
Contact John Russo: 609-272-7184
Twitter: @ACPress_Russo