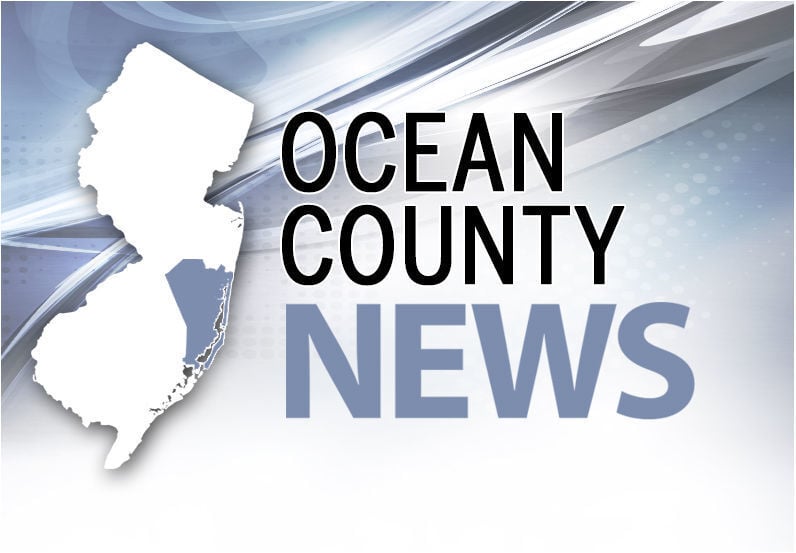 A Pennsylvania woman was excluded from her father's will and told she would not be allowed to sell his nearly $2 million bayfront home in the time leading up to her allegedly stabbing him and his longtime girlfriend to death in Surf City, according to court documents.
Sherry L. Heffernan, 55, was arrested Tuesday and charged with murder and weapons offenses after her father, John Enders, 87, and his girlfriend, Francoise Pitoy, 75, were found stabbed to death Sunday in Enders' 2,500-square-foot home that overlooks Barnegat Bay.
A friend of Enders told investigators Enders and Heffernan were frequently in disagreement with one another and the two hadn't seen each other in more than two years, according to court records.
When detectives observed the crime scene, they saw blood on the front railing, blood spatter and castoff upstairs and downstairs, blood on several drawers, cabinets, a closet door handle and door knobs leading in and out of the back of the house, according to court documents.
Surf City police conducted a welfare check for Enders and Pitoy at 1:54 p.m. Sunday. Pitoy's daughter, Valerie Lewis-Evans, alerted police after not hearing from her mother for more than a week.
During the offseason, Surf City is a quiet community with a population of fewer than 2,000 people.
While approaching the back of the house in the 300 block of North Seventh Street, officers saw through the window what appeared to be a deceased male sitting in a recliner.
A Pennsylvania woman has been charged with two counts of murder in the deaths of her father …
When officers entered through the front of the house, they found a deceased female on the landing of the stairs, court documents say.
Both Enders and Pitoy suffered "massive stab wounds and loss of blood," according to court documents. Investigators also observed additional injuries consistent with possible blunt force trauma.
When detectives interviewed Enders' friend John Gofus, he told police Heffernan was a real estate agent who was upset that Enders wouldn't allow her to sell the home, which features six bedrooms and four bathrooms, court documents say.
Enders told Gofus he amended his will within the past month and neither of his daughters was included in it.
Through a search of Motor Vehicle Commission records, police found that Heffernan drove a 2003 Ford Winnebago.
Footage from various surveillance cameras was gathered by detectives and showed a white RV seen heading east on the bridge into Long Beach Island at 4:48 a.m. Sept. 29.
At 4:58 a.m., a Ring doorbell camera captured the RV approaching the Ender's home, and at 5:49 a.m., the vehicle is seen driving east on Seventh street with its headlights off.
At 6:42 a.m., another camera captures an individual, who is holding what appears to be an orange garment or bag, in the backyard of Ender's home. The individual jumps over the fence, walks between the two houses and cuts through the property toward Sixth Street.
Authorities are investigating the deaths of two people in Surf City, the Ocean County Prosec…
Based on the height of the fence, police determined the person in the video was just under 5 feet, 8 inches tall. Heffernan is listed as 5-foot-8 on her driver's license, according to court documents.
At 6:58 a.m., the white RV was captured on surveillance cameras traveling west on the bridge out of Long Beach Island.
Members of the Pennsylvania State Police were surveilling Heffernan's home in Landenberg when they made a motor vehicle stop to speak with her son Joseph Heffernan.
According to court documents, Joseph Heffernan began speaking about the death of Enders without being questioned and was taken to police barracks to provide a taped statement.
Police said Joseph told them Heffernan believed Pitoy was the reason Enders was selling his home in Surf City.
Joseph also told police Heffernan drives a Winnebago and was the sole operator of the vehicle.
Joseph said Heffernan called him on her way back from Long Beach Island but didn't tell him why she traveled there in the first place, which he found concerning.
"During the course of the interview, Heffernan (Joseph) stated words to the effect of 'I can't believe she did this,' and words pertaining to 'building a case against his mother,'" according to court documents.
Heffernan's Winnebago was searched by Pennsylvania State Police, who found numerous red stains on the carpet, appearing to be consistent with blood, according to court documents.
Heffernan is charged with possession of a weapon for an unlawful purpose, unlawful possession of a weapon and two counts of murder.
Contact Molly Shelly:
609-272-7241
Twitter @mollycshelly