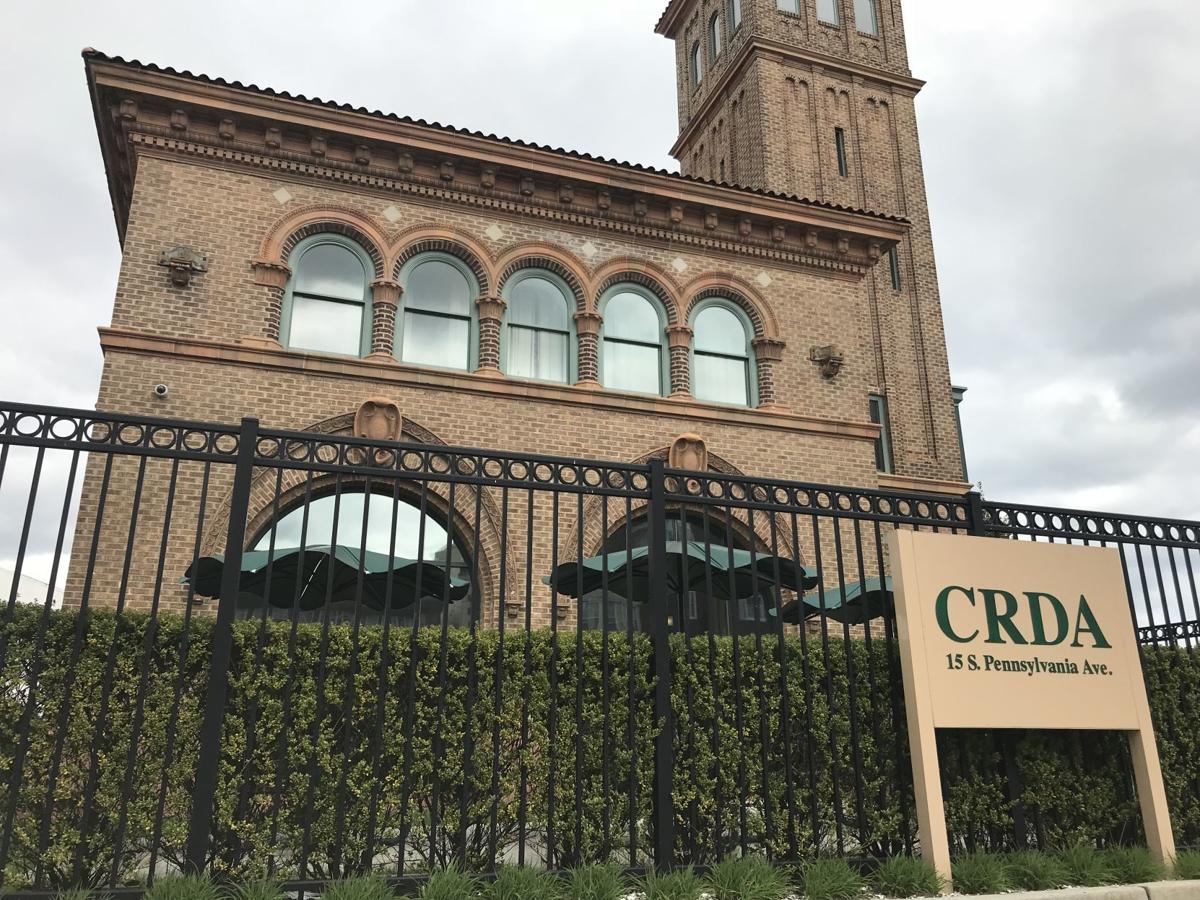 ATLANTIC CITY — Fiscal uncertainties and declining revenues due to the coronavirus are impacting budgets for government entities around the country, and the Casino Reinvestment Development Authority is no exception.
The Board of Directors reduced operating costs of the authority, Meet AC, capital improvements and marketing for 2021 during Tuesday's public meeting while slightly increasing spending for the Special Improvement Division. The board also is anticipating having to fund a larger operating subsidy for the Atlantic City Convention Center and Jim Whelan Boardwalk Hall because of reduced events income.
The CRDA's 2021 operating budget will be just under $7 million, a reduction of 2.4% from last year. Meet AC, the resort's convention and visitors bureau, had costs cut by 20.3%, and CRDA marketing expenses were reduced by almost 22%. The capital improvement budget was reduced by nearly two-thirds, from $15.2 million to just under $5.3 million, but officials said CRDA-owned and operated buildings would not be negatively impacted.
"It's not a very large budget for capital improvements this year, because this board has already taken on that task over the last few years," said Executive Director Matt Doherty. "But we should be able to accomplish (our planned projects) in the next 12 months."
Doherty also said CRDA has been able to reduce expenses because most of the authority's employees are working remotely.
ATLANTIC CITY — Stockton University's residential expansion and Showboat Hotel Atlantic City…
"There's not a timeframe by which people will be going back, and even once people do come back to the office, it's not going to be like it was pre-COVID," he said. "There'll be staggered time, so what we realized is going forward we're going to need less office space, which will be a savings today and tomorrow, as well."
CRDA revenues — which are mostly generated from a hodgepodge of direct and indirect casino-related taxes and fees — have declined this year as a result of COVID-19 restrictions placed on the Atlantic City gaming, hospitality, leisure and tourism industries.
The one spending area the board elected to inflate was for the SID, which oversees maintenance and sanitation of Atlantic City's Tourism District. The division's budget increase of roughly $700,000 is roughly 8% higher than in 2020, but the tax rate levied on businesses within the Tourism District remained at $38 per $100,000 of assessed property value.
"This summer has been particularly challenging for the Special Improvement (Division), and I think they've held up to it," said Board Chairman Robert Mulcahy. "But I think this budget is a good budget and consistent with the objectives of the CRDA."
Contact: 609-272-7222
Twitter @ACPressDanzis