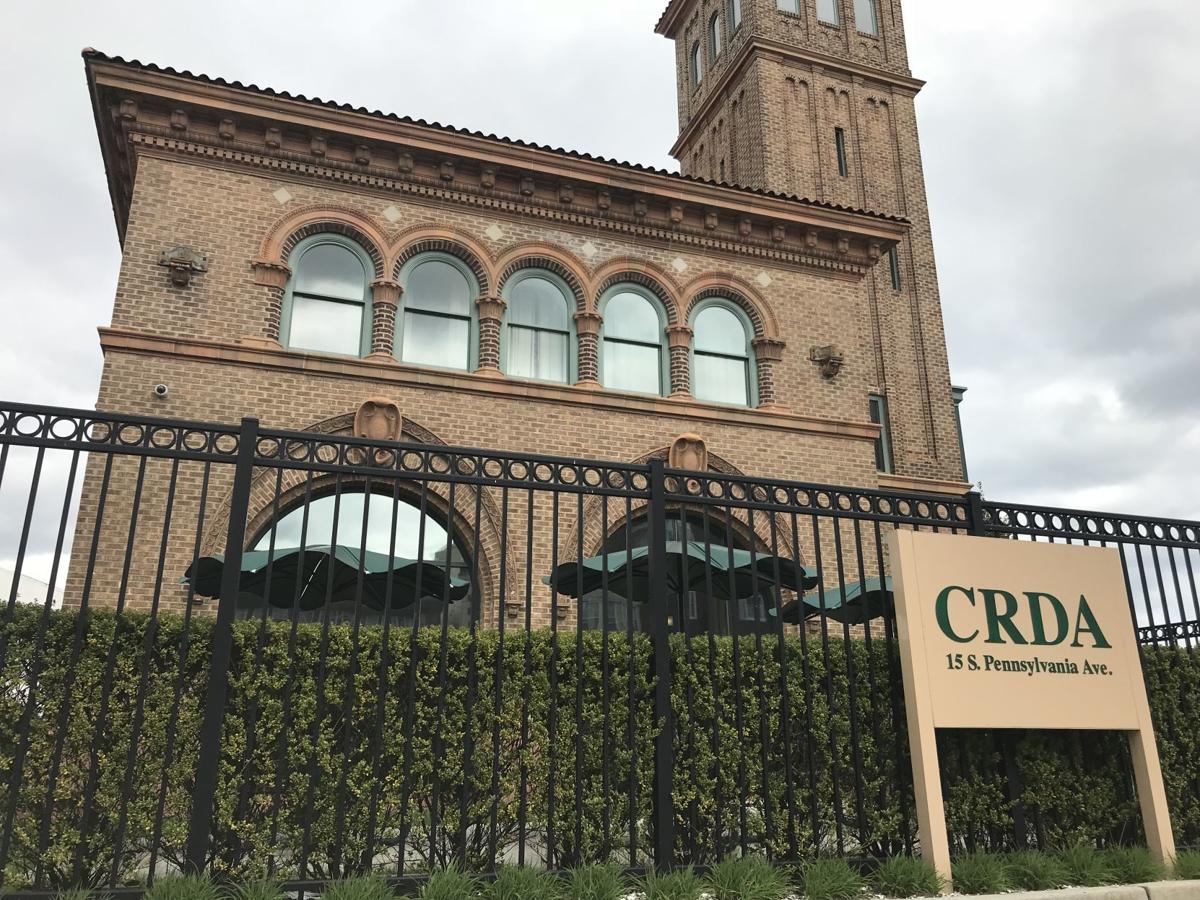 ATLANTIC CITY — The Casino Reinvestment Development Authority on Tuesday approved up to $3 million for Class II and community-based police officers, in addition to spending more than $100,000 on food assistance programs.
The CRDA extended a one-year agreement with Atlantic City to provide funding for 45 Class II special law enforcement officers and supervisory staff at a cost not to exceed $1.5 million. The CRDA has been funding Class II officers in the city's Tourism District since 2016.
The Board of Directors also exercised a one-year extension and $1.5 million to provide funding for 15 neighborhood coordination officers. The NCO program, which began in 2019, places two designated full-time police officers in each of the city's six wards and four officers assigned to community outreach.
ATLANTIC CITY — The Casino Reinvestment Development Authority called an emergency meeting Tu…
In February, the Citizens Advisory Board requested the authority provide funding for 63 full-time regular police officers, expressing an urgent need for additional public safety resources in the city.
Since 2016, CRDA has committed nearly $10 million toward funding public safety initiatives in the city.
The CRDA board also took action to help those in Atlantic City who are impacted by the economic shutdown put in place to slow the spread of the novel coronavirus. At an emergency meeting earlier this month, the board approved $40,000 and $23,500 for the Hispanic Alliance of Atlantic County and Jewish Family Service, respectively, to finance food assistance and homeless outreach.
Gateway Community Action Partnership received a $50,000 grant Tuesday to provide food pantry services.
The board also approved an unconventional intergovernmental agreement with Atlantic City for $69,552 to fund a food program for seniors. Mike B's Cafe on Arctic Avenue will provide two hot meals a week for a month to 1,890 seniors living in 11 apartment buildings.
Chairman Robert Mulcahy noted that the arrangement drew questions from several board members during committee meetings who wondered whether the selection of the food vendor was done through proper means. Ultimately, the board was satisfied with changes made to Mayor Marty Small Sr.'s initial proposal and adopted the expenditure.
"As you might guess, this proposal received an awful lot of work, because (Mike B's Cafe is) not a social service agency and it's an initiative with the city government," Mulcahy said. "And there have been probably seven days of discussion (with) changes to the proposal because it's not the ordinary course of business. The proposal needed a lot of work. ... It's not easy."
ATLANTIC CITY — The Casino Reinvestment Development Authority, the city and Atlantic City El…
Despite the ongoing shutdown of Atlantic City's nine casinos, the CRDA approved restarting its job training program once gaming is permitted again. The partnership with the state Department of Labor, Unite Here Local 54 and Atlantic City's casinos provided jobs for 32 graduates from its inaugural class in 2019.
The board also consented to the redevelopment plan for the planned AtlantiCare expansion.
Contact: 609-272-7222
Twitter @ACPressDanzis