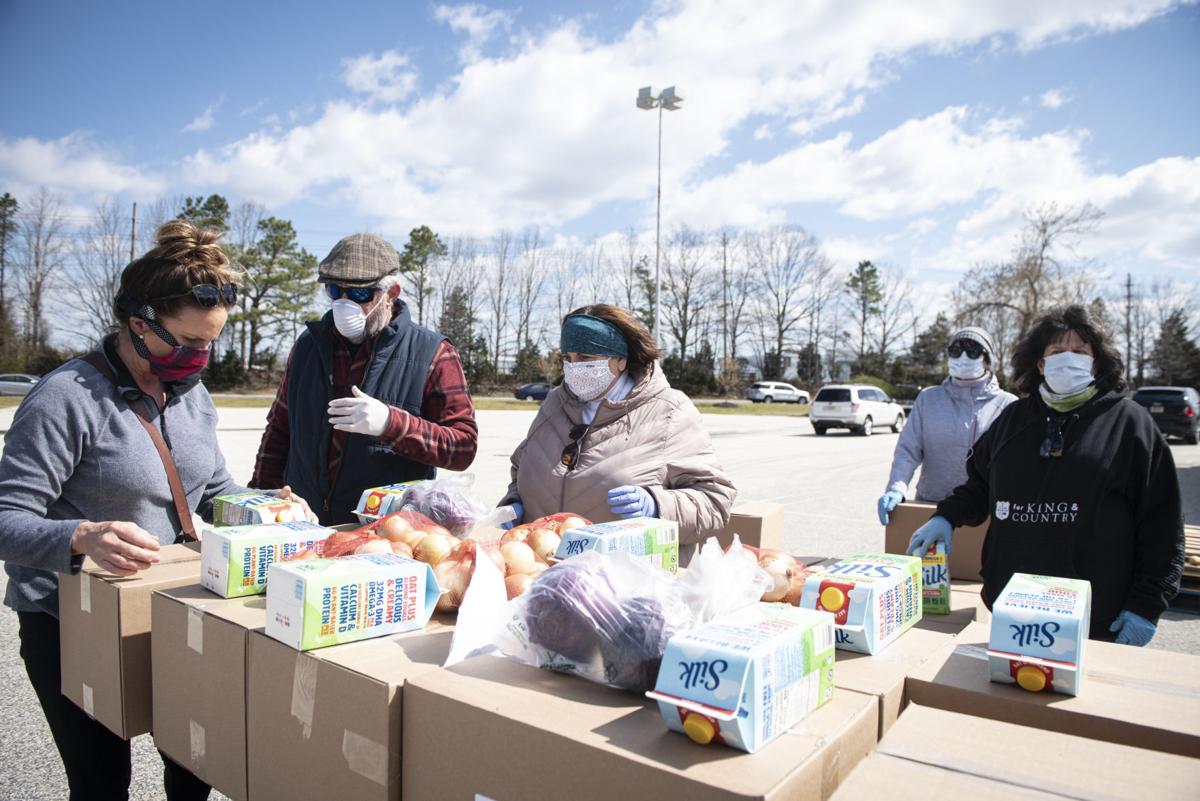 ATLANTIC CITY — The Casino Reinvestment Development Authority approved a $300,000 grant to the Community FoodBank of New Jersey to provide emergency distribution services to residents and out-of-work casino workers as a result of the coronavirus pandemic.
In addition to the CRDA funding, Hard Rock Hotel & Casino Atlantic City co-partner Joseph Jingoli donated $50,000, while Hard Rock International Chairman and Seminole Gaming CEO Jim Allen and Resorts Casino Hotel owner Morris Bailey both contributed $25,000. The New Jersey State AFL-CIO also donated $10,000. Unite Here Local 54, the casino workers' labor union, contributed $20,000 as well.
Combined, the funding will be used to distribute nearly 9,000 meal kits each month through July. Each meal kit contains 12 individual servings that include nonperishable food items and fresh produce. A family of four can receive two meal kits.
The first food distribution event will start at 10 a.m. Thursday at Bader Field. Registration for the event on the Community Food Bank of new Jersey's website is required.
During the special meeting Monday morning, the CRDA also provided $40,000 to the Hispanic Association of Atlantic County to establish a temporary food assistance center.
The state agency has contributed nearly $600,000 to emergency food assistance initiatives since Atlantic City's nine casinos were ordered closed on March 16, putting nearly 30,000 people out of work indefinitely.
Dozens of food distribution events have been organized for local residents impacted by the economic shutdowns as a result of COVID-19.
The Community FoodBank of New Jersey has experienced a 60% increase in need coupled with a 55% decrease in product donations due to COVID-19.
As thousands of New Jersey residents continue to have difficulty collecting unemployment benefits and are approaching two months with no income, CRDA Deputy Executive Director Rosa Farias said the "need is still great" for food assistance.
"The level of desperation is palpable," Farias said Monday, while discussing her recent interactions with people at a distribution event organized by casino union Unite Here Local 54.
Mark Giannantonio, president and CEO of Resorts, said his employees have relayed their issues with collecting unemployment. In turn, the casino executive said calls were made to state and federal representatives for assistance.
"It is a real problem," Giannantonio said. "I really don't understand the issue. But, particularly the unemployment response has been very difficult for these employees."
Last month, Bailey also donated $25,000 to local nonprofit Jewish Family Service of Atlantic and Cape May Counties. The CRDA allocated $23,500 to JFS for homeless outreach during a special meeting in April.
"During this very difficult time, so many regions are struggling with countless community services that are in need of support," Bailey said. "I am honored to be able to be in a position to help two vital groups in our South Jersey area, The (Community) FoodBank of New Jersey and JFS, with financial assistance. My family and I, along with our team at Resorts Casino Hotel, are incredibly thankful of the dedicated hard work that organizations, like these two, provide, especially now."
NOTE: This story has been updated to include a donation of $20,000 by Unite Here Local 54 to the Community Food Bank of New Jersey.