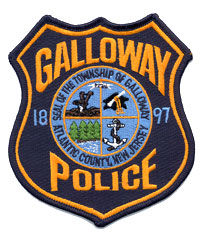 GALLOWAY TOWNSHIP — A motor vehicle crash involving an intoxicated driver left two people with life-threatening injuries Thursday, police said.
Police responded at 5:18 p.m. to the White Horse Pike and Cologne Avenue for a crash involving two vehicles, police said in a news release. There, officers found a white 2015 Ford Transit van and a black 2007 Cadillac Escalade on the southeast corner of the intersection. The driver of the van was identified as Guardeluis Lopez-Santiago, 32, of Dover, Florida, and the driver of the Escalade was identified as Louis Sacco, 51, of Vineland.
Sacco was stopped in the inside lane at the green light going west, waiting to turn left onto Cologne, police said. Lopez-Santiago was traveling east in the outside lane. Sacco turned in front of the van, causing the crash.
Lopez-Santiago was revealed to be intoxicated at the time of the crash, police said. He and his passenger, Dorote Martinez-Hernandez, both sustained life-threatening injuries and were transported to AtlantiCare Regional Medical Center, City Campus, for treatment. Sacco sustained moderate injuries and was taken to AtlantiCare's Mainland Campus in the township.
ATLANTIC CITY — A surveillance operation last week led to the arrest of five men and the rec…
The weather was clear and the road was dry at the time of the crash, police said.
Lopez-Santiago was charged with driving while intoxicated, two counts of assault by auto, one count of aggravated assault, two counts of causing serious bodily injury while driving while suspended and several other motor vehicle offenses. Sacco was issued a summons for failing to yield to oncoming traffic at an intersection.
Sections of the road were closed for about two hours Thursday. The Galloway Township Ambulance Squad, AtlantiCare Paramedics and the Germania Volunteer Fire Company assisted at the scene.
Police are investigating. Anyone with information about the crash can call Patrolman Steve Garrison at 609-652-3705, ext. 5090, or Patrolman Nicholas Stewart at 609-652-3705, ext. 5107.
Contact John Russo: 609-272-7184
Twitter: @ACPress_Russo