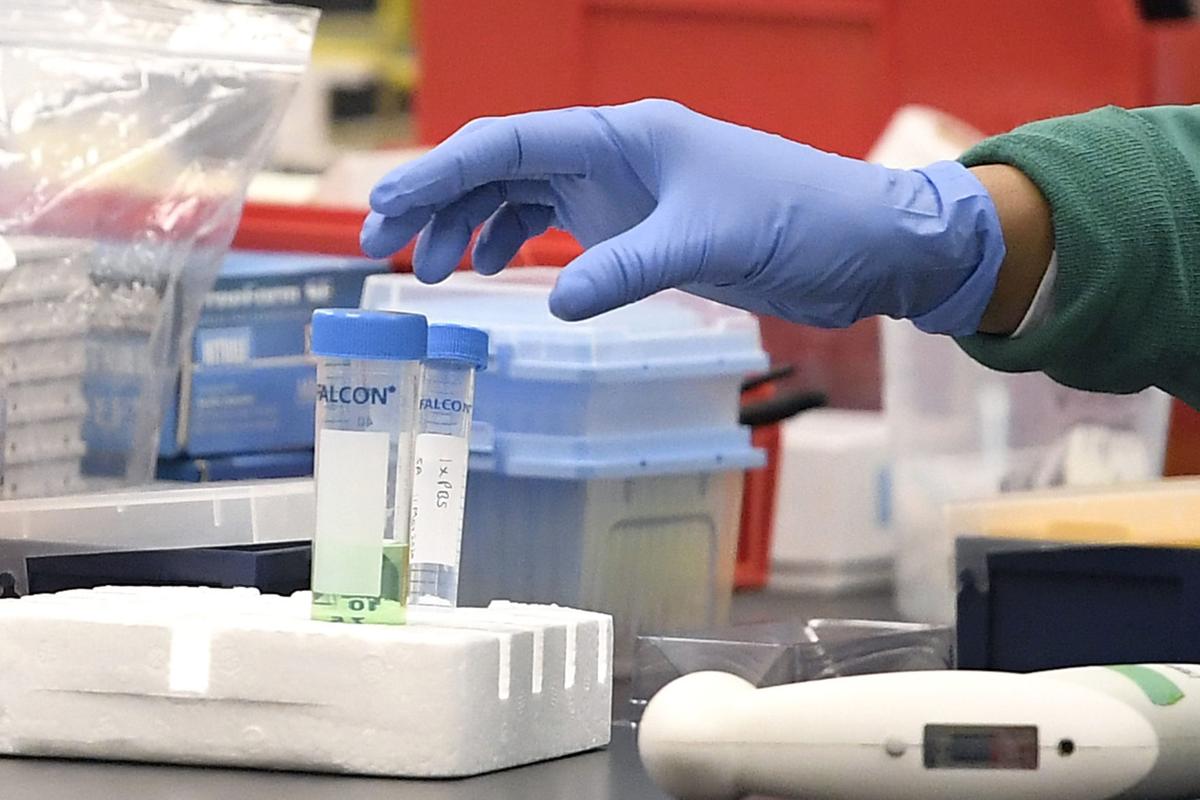 Cape May County health officials reported four new COVID-19 cases on Thursday, including one case of an out-of-county resident. There are no new deaths. To date, there are 975 positive cases and 81 deaths in the county.
The Cape May County COVID Recovery Task Force announced Thursday that the "Safely Together" public health campaign will enter its second phase.
In the second phase, businesses are asked to commit to staying open by "Making the Pledge" to follow best practices and health and safety protocol to limit the spread of COVID-19. Individuals also are asked to follow health protocols and frequent local businesses that have "Made the Pledge".
"We've been encouraged by widespread participation in the Safely Together campaign so far, and in the corresponding health metrics showing that, despite the influx of summer visitors swelling the county's population, the spread of COVID-19 has remained reasonably slow and controlled," said Will Morey, county freeholder co-chair of the Task Force. "The addition of the pledge is designed to extend outreach and get folks firmly in the mindset of following health protocols, which will help our community stay healthy and our businesses stay open for the remainder of the summer season."
Those wishing to participate can visit www.SafelyTogetherCMC.com to fill out a form. They are then provided with content to post on social media letting others know they will follow CDC protocols, keep up-to-date with best practices, support local businesses and do everything they can to keep themselves and others safe. 
"We're all in this together, and the pledge serves to reinforce that we're approaching reopening and staying open safely together as a community," said Len Desiderio, county freeholder and co-chair of the Task Force. "We want our residents and visitors, as well as businesses and organizations, to take care of one another by sticking to the simple best practices from health experts. We can do this by working together!" 
Safely Together is a county-wide educational campaign that reinforces the message that the Cape May County community is committed to working together to ensure the safety of those living in and visiting the area.  The campaign includes digital, print, billboard, social media and broadcast ads that include various messaging regarding the importance of social distancing, wearing face coverings and hand sanitizing.
The Cape May County Chamber is trying to get funds from Gov. Phil Murphy's latest program to help small businesses during the COVID-19 pandemic.
Murphy announced the Small Business Lease - Emergency Assistance Grant Program last week. It allows businesses in 64 eligible municipalities to apply for grants of up to $10,000 for lease costs.
None of the eligible locations are in Cape May County, where the pandemic has taken a devastating toll on local businesses already operating in uncertainty due to the area's reliance on seasonal tourism, according to a news release from the Chamber. The Cape May County Chamber is taking action with the goal of influencing Murphy's thinking on locations that should be included in the program.
"Our businesses need commercial rent relief as much as any of the 64 municipalities listed," noted Vick Clark, Chamber president. "They are already struggling due to an abbreviated summer season, and we will do all we can to advocate for their inclusion," added Clark.
The Chamber has been in communication with state legislators and business/industry associations to coordinate efforts in requesting Cape May County's inclusion in the program, according to the release. The Chamber will continue to provide updates on progress toward this goal via social media channels and e-mail blasts.
Atlantic County officials Thursday reported 22 new cases of COVID-19 and three new deaths.
The new numbers bring the county totals to 3,497 and 239, respectively.
The three deaths included a 48-year-old Atlantic City man, a 70-year-old Egg Harbor Township man and an 81-year-old Hammonton woman.
Four of the new cases came from Atlantic City. Egg Harbor Township (3), Galloway Township (3), Hamilton Township (3), Hammonton (3), Absecon (2), Pleasantville (2), Linwood (1) and Ventnor (1) also reported cases.
NJ Transit is resuming the collection of cash fares and front door boarding on buses which have protective barriers installed around the bus operator starting Monday.
As part of NJ Transit's "Your Ride to Recovery," the protective devices are being installed throughout the bus fleet to provide a barrier between the operator and customers, according to a news release from the agency. Cash fares and front door boarding will remain temporarily suspended on buses which have not yet had the barrier installation.
"Now that we've installed hundreds of protective barriers near Bus Operators to protect both Bus Operators and customers, we can safely and efficiently resume the collection of cash fares, following the July 6th resumption of the collection of cash fares on board trains," said NJ Transit President and CEO Kevin Corbett. "I am confident that by using best practices and health guidelines, we've taken the necessary steps to resume these services as safely as possible."
Unemployed workers in New Jersey received more than a half-billion-dollars in Federal Pandemic Unemployment Compensation, or FPUC, last week, with the newly expired federal unemployment supplement program driving the total amount of COVID-related benefits to $12.4 billion in the past 19 weeks, officials said Thursday.
The $600 weekly unemployment supplement that had been available since April has put $7.5 billion into the pockets of out-of-work New Jerseyans, officials said in a news release. The last day to collect the benefit was July 25, so most eligible workers will see their final supplemental payment in the next week.
Because it is a federal program, FPUC cannot by law continue to be offered in New Jersey beyond the benefit week ending July 25, unless Congress passes new legislation, according to the release. However, the payments will continue to be made on all eligible claims for the weeks ending April 4 through July 25 -- even after the program ends. About 840,000 people claimed the benefit last week.
"State and federal unemployment benefits continue to be a vital wage replacement source for so many of our colleagues, friends and neighbors," said Labor Commissioner Robert Asaro-Angelo. "While these benefits are providing a safety net for countless families, we are reminded everyday that some are continuing to have issues with their claims. We are throwing every resource we have at these complicated outstanding claims, and working to get everyone a determination quickly."
The number of new unemployment applications rose last week, with 28,063 initial claims for the week ending July 25, an 8.8 percent jump over the prior week, according to the release. That brings the total to 1.44 million new claims since COVID-19 sidelined as many as one in four workers starting in mid-March.
There is no briefing with state officials Thursday to update residents on the spread of COVID-19.
However, Gov. Phil Murphy is scheduled to appear live at 7 p.m. on "Ask Governor Murphy," hosted by WBGO, WNYC and WHYY.
So far, Atlantic County has reported 3,475 cases with 236 deaths and 1,926 cleared as recovered. Cape May County has reported 971 cases with 81 deaths and 773 designated off quarantine. Cumberland County has reported 2,694 cases with 144 deaths.
For most people, the new coronavirus causes only mild or moderate symptoms, such as fever and cough. For some, especially older adults and people with existing health problems, it can cause more severe illness, including pneumonia.
Tropical Storm Isaías will develop Wednesday, and storm warnings are out
An already record breaking pace to the 2020 Hurricane Season will likely increase its buffer room. The National Hurricane Center is monitoring "Potential Tropical Cyclone 9", which would turn into Isaías.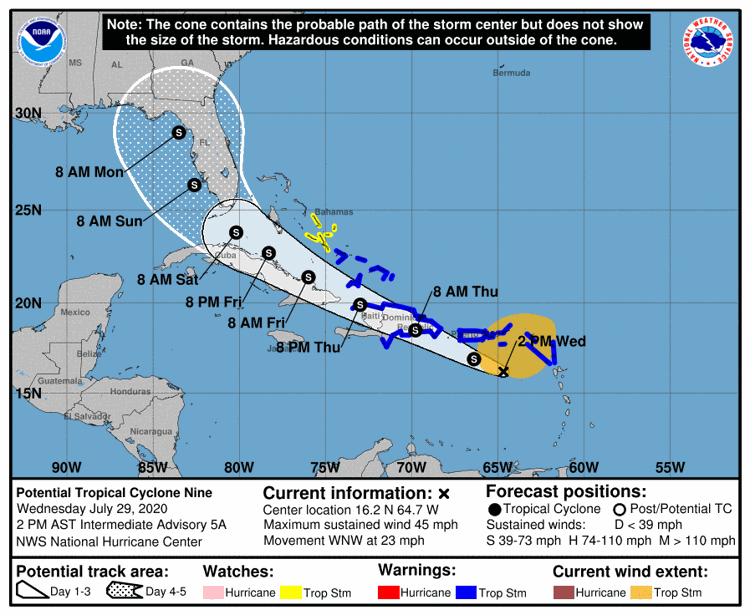 The storm already contains maximum tropical storm force winds, at 45 mph. It is moving quickly through the tropics, to the west-northwest at 23 mph.
Tropical storm warnings are in effect for the Lesser Antilles, Puerto Rico and much of Hispaniola, meaning residents should complete storm preparations and immediately leave the threatened area if directed by local officials. Tropical storm watches are in effect for portions of Hispaniola and the Bahamas. 
What is a potential tropical cyclone?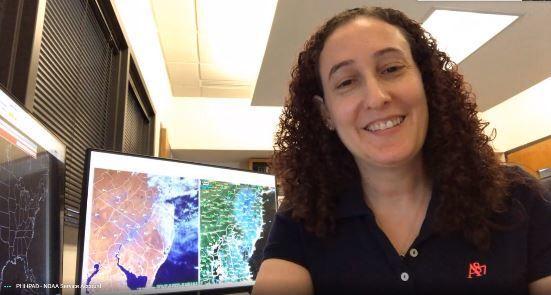 The official National Weather Service definition is "A term used in NWS advisory products to describe a disturbance that is not yet a tropical cyclone, but which poses the threat of bringing tropical storm or hurricane conditions to land areas within 48 hours."
Essentially, it means the impacts can be the same as a tropical system, but the meteorological dynamics are not there yet. In the case of Potential Tropical Cyclone 9, there is no well defined circulation, though, a large circulation has been seen on satellite. That circulation will need to tighten up in order to turn tropical.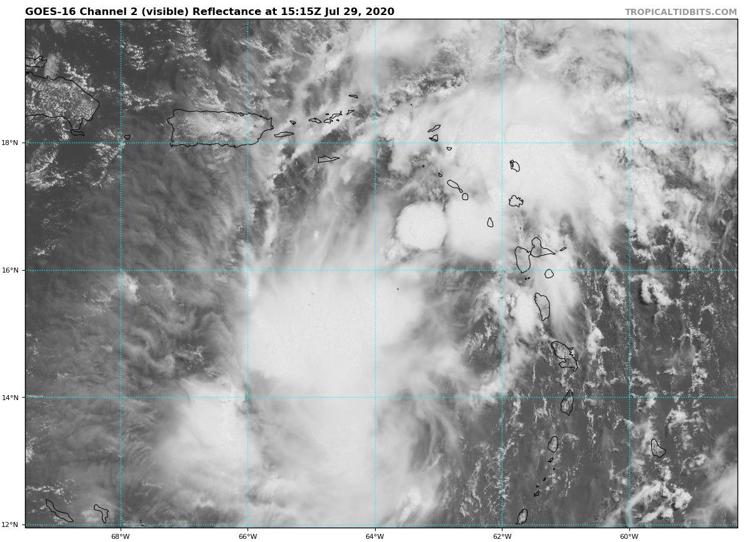 That is expected to occur as the storm moves into an environment with less intrusion of Saharan Dust, which chokes a storm of much needed moisture. The levels of dust were much higher earlier in the week, to the east of the cyclone's Wednesday morning location.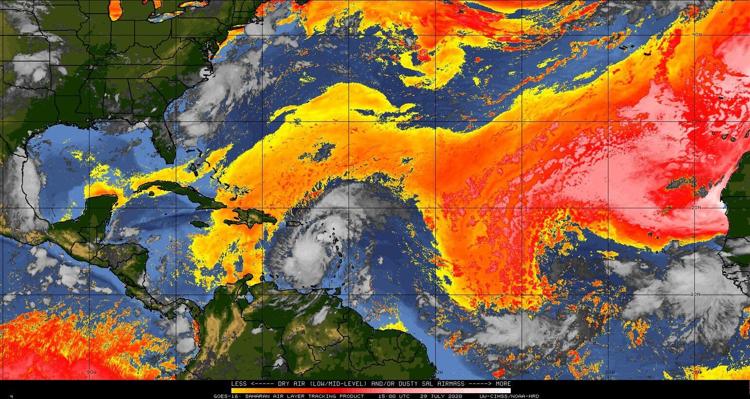 This also allows the National Hurricane Center to put out an official forecast track cone, giving people crucial information on the timing and track of the storm. 
What does the forecast look like for New Jersey?
However, anything from flooding rains to coastal flooding to dangerous rip currents are in the realm of possibility. 
The National Hurricane Center has the track of the storm around Florida come next Monday. The storm likely will stay at tropical storm strength, given the rough terrain of the Caribbean Islands, who's friction tears apart at the storm. 
From there, a look at the "spaghetti plots", various model runs shown on the same map, shows the center of the storm curving to the north and northeast, through the Southeastern United States. Impacts to New Jersey, if any would likely be between August 4 and 6.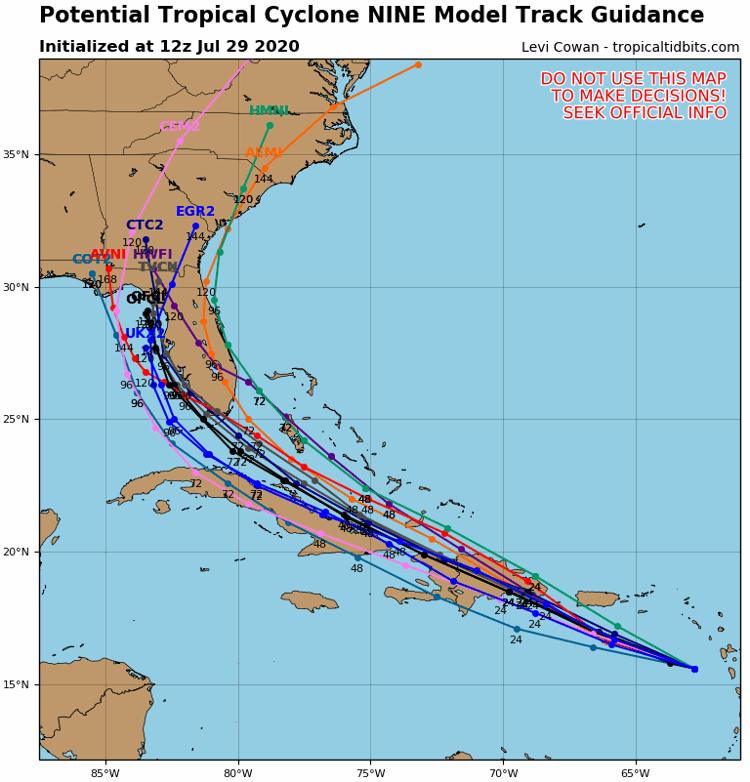 A track over the Southeastern United States would likely yield a remnant storm by the time it reaches New Jersey. A half day to day's worth of tropical, heavy rains would be likely, along with gusty winds. 
The Tuesday night run of the Canadian forecast model shows a scenario with multiple inches of rain in the region, enough to bring areas of roadway and river flooding.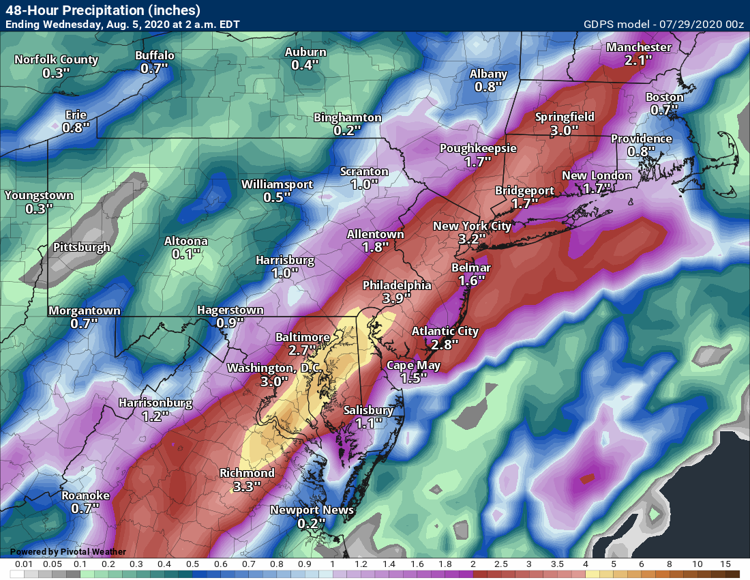 The Global Forecast System (GFS) ensemble (same model run with slightly different tweaks) members have favored a solution off the coast for Tuesday, August 4. In this scenario, South Jersey would see scattered, heavy rain bands and gusty winds. However, the concerns would largely be at the shore. Beach erosion, some coastal flooding and dangerous rip currents would threaten.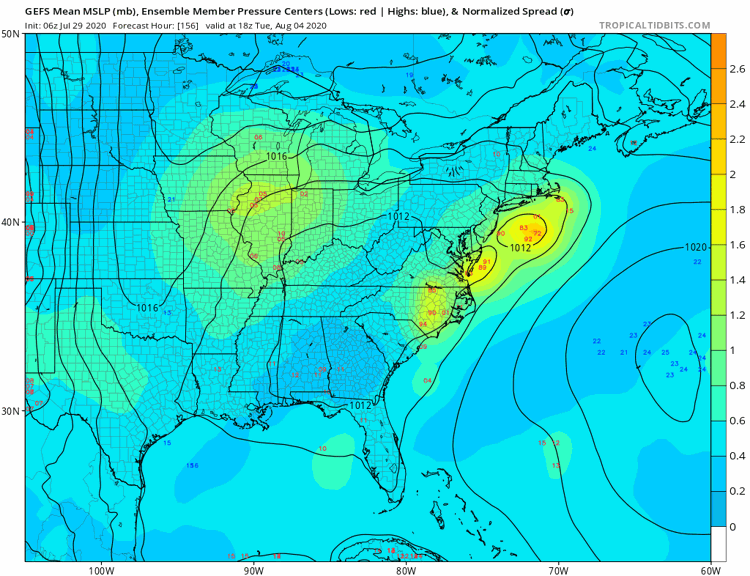 Regardless of the track, Isaias would continue a record breaking hurricane pace.
Isaias would be the ninth named tropical system in the Atlantic Hurricane basin. That would continue to outpace the 2005 season for the most active on record. 
Hurricane Hanna, which made landfall in South Jersey Saturday, turned into a Tropical Storm on July 23. That was more than two weeks ahead of 2005's pace, which was Tropical Storm Harvey.
Hurricane Irene developed as a tropical storm August 7, 2005, a mark Isaias will almost surely beat out.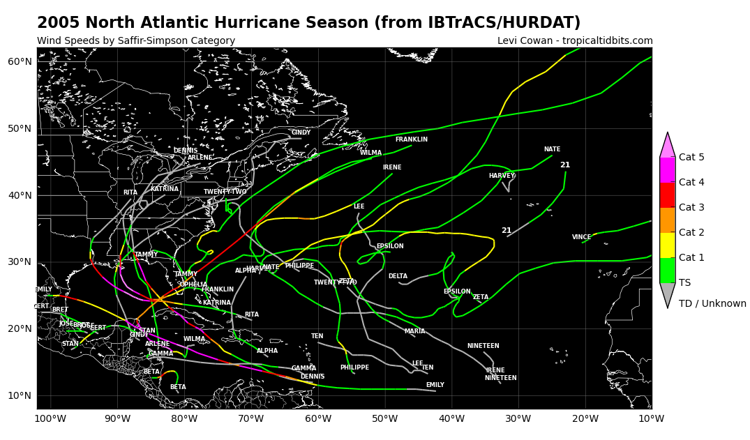 If the names sound familiar, that's because the National Hurricane Center reuses names every 6 years. Though notable storms, like Sandy and Harvey, can be retired by the World Meteorological Organization. In fact, out of all of the letter that storms are named after, it is the "I" storm with the most retired names, according to Brian McNoldy, Senior Research Associate at the University of Miami. 
How do you say Isaías?
"Isaías" is the Spanish and Portuguese word for the biblical Isaiah. It is pronounced ees-ah-EE-ahs.
Contact: 609-272-7241
Twitter @ACPressMollyB
Concerned about COVID-19?
Sign up now to get the most recent coronavirus headlines and other important local and national news sent to your email inbox daily.