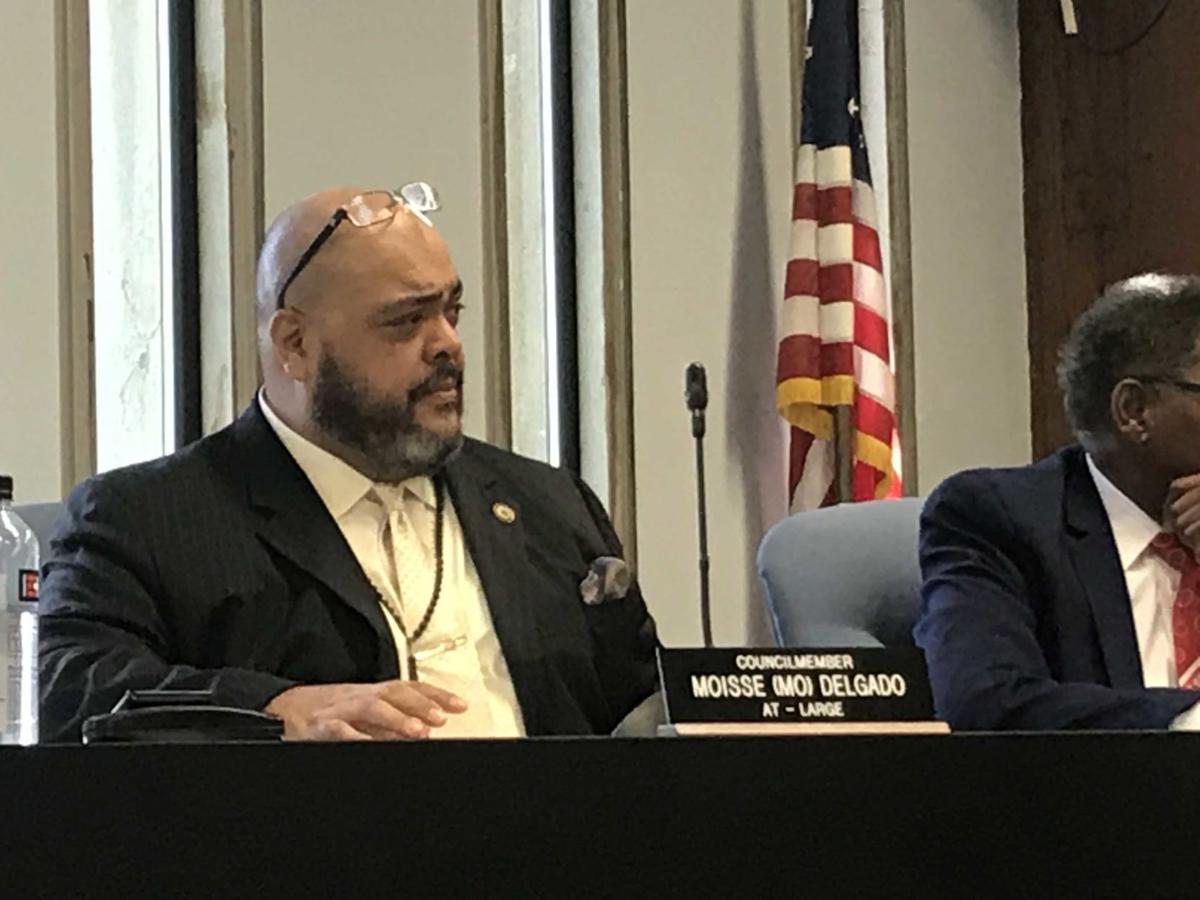 ATLANTIC CITY — Although Councilman-At-Large Moisse "Mo" Delgado didn't participate in Tuesday's primary election, he recently announced plans to join the mayoral race in November as an independent.
"I said, 'You know what? This is our time, Atlantic City,'" Delgado said Friday.
Delgado, 51, was first elected to City Council in 2009 and reelected in 2013 and 2017. He first announced he was considering a run for mayor in December.
The dissatisfaction toward the current candidates is what compelled Delgado to run, he said.
"There is a lot of frustration in the city, and there's a lot of discussions being had about how disappointed people are with the options (for mayor,)" Delgado said Friday. "And I've had a lot of encouragement from people saying I should run."
Delgado, who said he's been a lifelong Democrat, plans to run as an Independent and will face the current mayor, Democrat Marty Small Sr., and Republican Tom Forkin in the Nov. 2 general election.
Forkin ran unopposed in Tuesday's primary, and unofficial results had Small defeating fellow Democrat Tom Foley.
"I align with the morals of Democrats, but I don't align myself with the politics," Delgado said.
Delgado says his experience in local government and ability to represent all residents will be an advantage in his campaign.
"I represent not just one community, but all of our communities," Delgado said. "I've been in the fight during the worst times in Atlantic City. I have always been honorable so I will give it my all."
Delgado also said he "understands how the state is damaging the city," with the Municipal Stabilization and Recovery Act, the 2016 law that allowed the state to take over the city's finances and policies.
Delgado's decision to run independently also comes from his desire to serve the people, and not a certain party.
"Not Republican or Democrat but as an Independent," Delgado wrote in a June 4 Facebook post. "Because it's the people's voice I will be the conduit for, not the party."
Forkin, who garnered 310 votes during Tuesday's election, said he welcomes Delgado to join the race.
"The more the merrier," Forkin said Friday. "I'm happy to have him (Delgado) in the race. He's very knowledgeable."
Forkin said that having more candidates could generate more voter turnout.
"I think its a good thing. It can get more voters out to the polls," Forkin said.
Small was unable to be reached for comment Friday.
Contact Molly Shelly:
609-272-7241
Twitter @mollycshelly