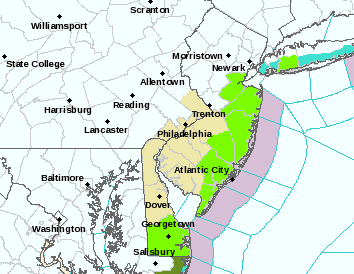 Ocean, Atlantic and Cape May counties are in the advisory. Up to a foot of water inundation above ground level is expected in low lying areas during this time. 
Despite northwesterly winds and a quarter moon Wednesday, both of which bring lower tides, post-tropical cyclone Teddy, which will slam into Nova Scotia later in the day, continues to churn up rough seas and push water onto shore. 
However, Cumberland is not in the advisory. While minor flood stage will be expected, it will be very low end and only impact localized areas.