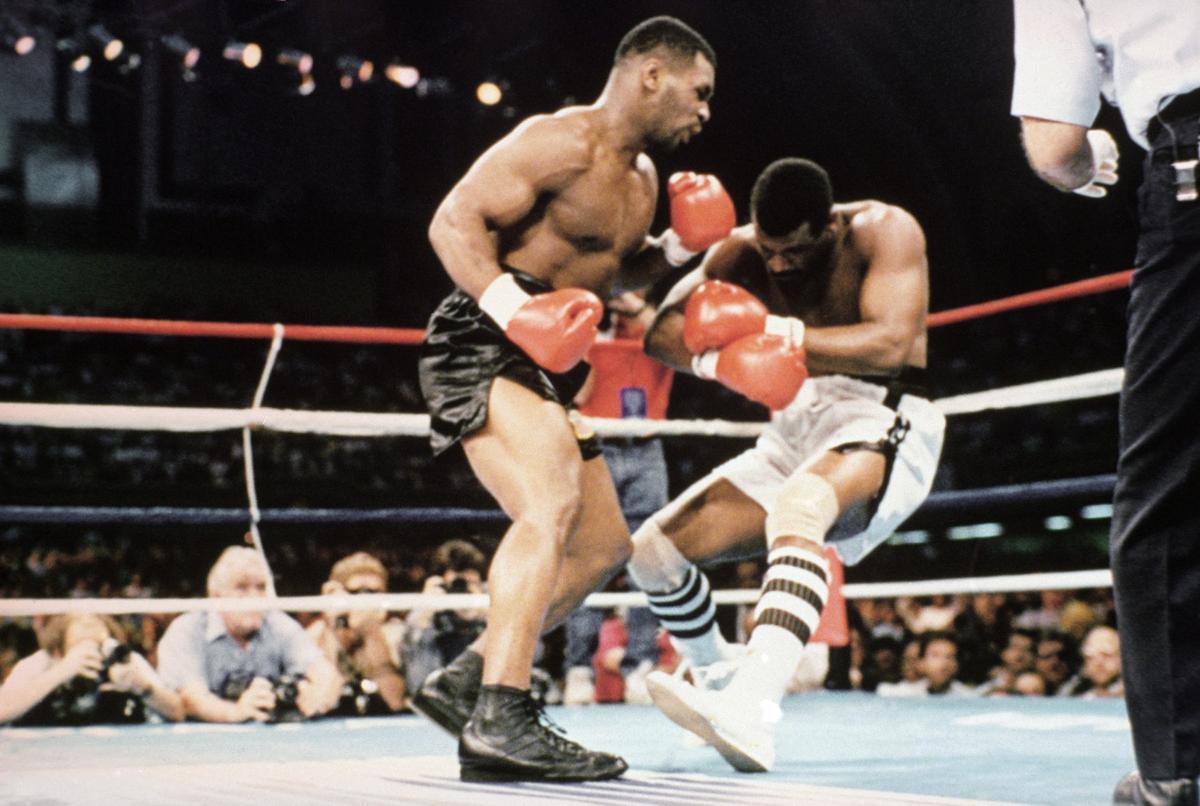 There was a time, during its 30 years as a casino, that Trump Plaza Hotel and Casino brought glitz and glamor to Atlantic City.
It was the mid-1980s and the early 1990s, and Trump Plaza's proximity to Jim Whelan Boardwalk Hall — and Donald Trump's willingness to spend money — made the casino one of the centers of the sports and entertainment world.
All the city's casinos would buy tickets from promoters and give them to their high rollers. On fight or big event nights, limousines would ferry VIPs from the casinos to Boardwalk Hall.
"(Some) guys would wear white mink coats," said Frank Gelb, a veteran promoter, who recalled Frank Sinatra attending a fight in Atlantic City. "These would be really big weekends. It was great for the East Coast. Madison Square Garden was the only place that had big-time fights."
Trump had the casino built in 1982, and it opened in 1984 as the first of what would be three casinos in town. Trump's Castle opened a year later, but the Plaza stayed the crown jewel for the first six years of its existence at the center of the Boardwalk and the base of the Atlantic City Expressway.
ATLANTIC CITY — The city is poised for a development boom this year, including a new African…
The Plaza finished 1988 with a yearlong gross casino win of more than $300 million, a record at the time. In 1995, Trump shifted ownership of the Plaza to a new publicly traded company: Trump Hotels and Casino Resorts.
Although Trump cut ties with the casino in 2009, he received a 10% fee for the use of his name on all three casinos. Trump Plaza closed in 2014. In 2016, Icahn Enterprises bought the Trump properties out of bankruptcy court. Trump Taj Mahal Casino Resort reopened as Hard Rock Hotel & Casino Atlantic City in 2018 after closing in 2016.
Trump Plaza is scheduled to be demolished Wednesday.
During its heyday, the casino sponsored or hosted heavyweight boxing title fights, Rolling Stones concerts and WrestleMania.
Karin Trasferini, of Ventnor, was the Plaza's hotel manager in 1991 and 1992, working the graveyard shift from midnight to 8 a.m.
ATLANTIC CITY — Anthony and Carrie Ariemma are excited to see the former Trump Plaza be demolished.
"I remember the dresses and the fancy suits," said Trasferini, who would catch a glimpse of celebrities after the events were over and they headed back to the hotel. "I saw Diahann Carroll, Julia Roberts, George Foreman, Wayne Newton, Donald Trump."
After the newer and bigger Trump Taj Mahal opened in 1990, the three Trump casinos developed their own niches.
The Taj Mahal, which had the largest concert venue, booked the big shows. Trump's Castle, which was eventually renamed Trump Marina, hosted more rock and newer performers. Trump Plaza offered traditional casino performers.
Soulful 1970s hitmaker Barry White never played Atlantic City until he was booked in January 1995 at Trump Plaza.
Stephanie Nielson, vice president of entertainment for the now defunct Trump Taj Mahal from 1991 to 2000, was never able to land White herself. Nielson reached out Greg Kuhlen, a day-one employee at Trump Plaza, who rose through the ranks of the entertainment department to become its executive director, to attend White's debut.
ATLANTIC CITY — Keeping people safe during the implosion of the former Trump Plaza casino Fe…
"Greg did a lot of production shows and comedians," Nielson said.
The casino's showroom, which was known as Trump Theater, only held 775 people, which limited who could be booked.
"I remember I finally saw the one and only Ray Charles. I booked it in 2002," said Steve Gietka, who was vice president of entertainment for Trump Properties from 2000-11.
Before Gietka started booking entertainment for it, he attended one of the Rolling Stones' "Steel Wheels" shows that took place in December 1989 at Boardwalk Hall, which Trump Plaza brought to Atlantic City through a multimillion-dollar contract.
Gietka's other bookings included the Beach Boys and Country Music Hall of Fame member Loretta Lynn. Those were held inside the 3,200-seat capacity Adrian Phillips Ballroom at Boardwalk Hall, but were presented by the Plaza.
ATLANTIC CITY — An auction house sold 10 packages that included 2 VIP tickets to view the Fe…
"I look back fondly at that time. It was a great run," Gietka said. "A lot of cool stuff happened in my career and for my family."
DJ Fah D, a part-time Atlantic City resident who was born Faheem Davis, would mount the turntables during the unofficial after-shows that were held in a ballroom at Trump Plaza after an R&B or a hip-hop concert took place inside the 14,000-capacity arena at Boardwalk Hall.
Nov. 19, 2011, following the Kanye West and Jay-Z "Watch the Throne" concert at Boardwalk Hall, was his most memorable after-party.
"It was a great night. It was packed. There were lines down the hallway," he said.
DJ Fah D would pay $10,000 upfront to book a Plaza ballroom. If he sold enough after-party tickets and guests purchased $20,000 in alcohol during the course of a night, the casino would refund his $10,000. A Plaza ballroom could hold more than 1,000 people. In 14 years doing it, he never lost money, he said.
"They are all good memories. A lot of money was made," DJ Fah D said.
GALLERY: Look back at Trump Plaza
Donald Trump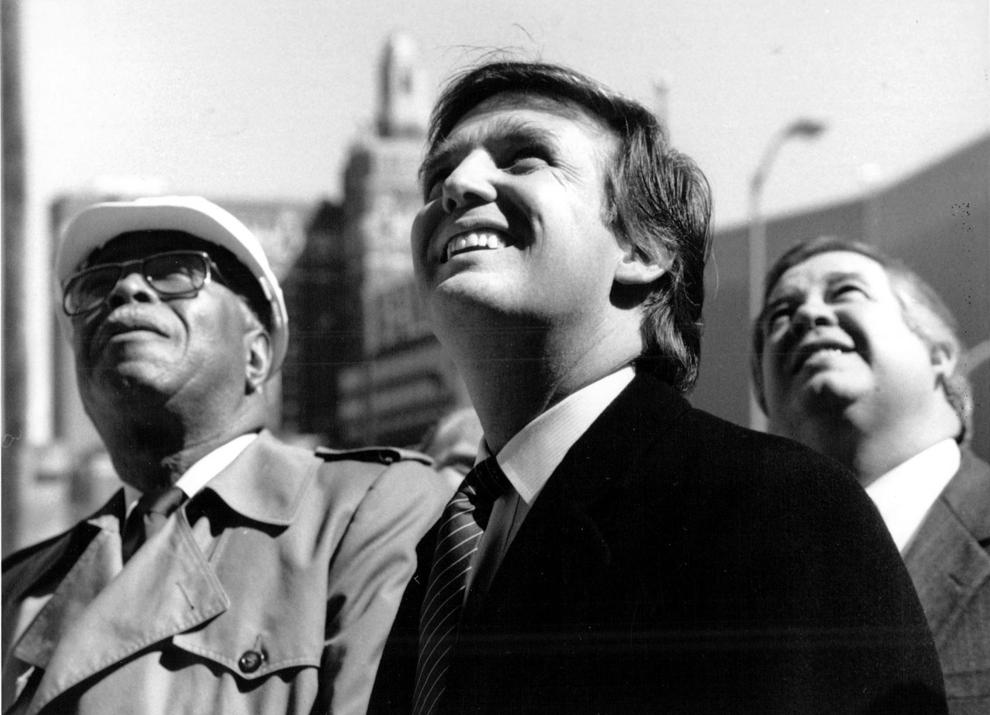 -- HIDE VERTICAL GALLERY ASSET TITLES --
TRUMP1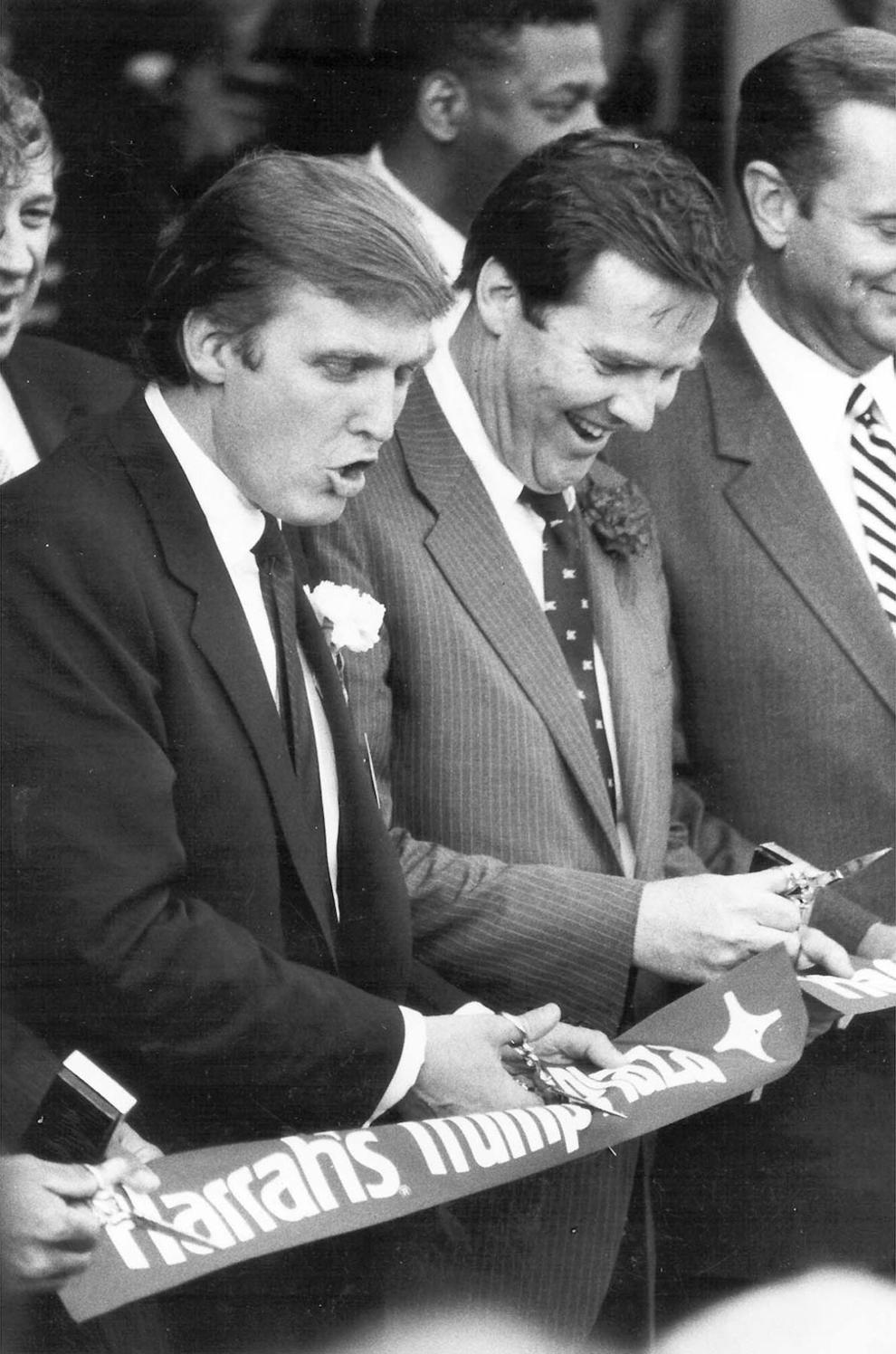 SES WHATSHOT
Tyson fight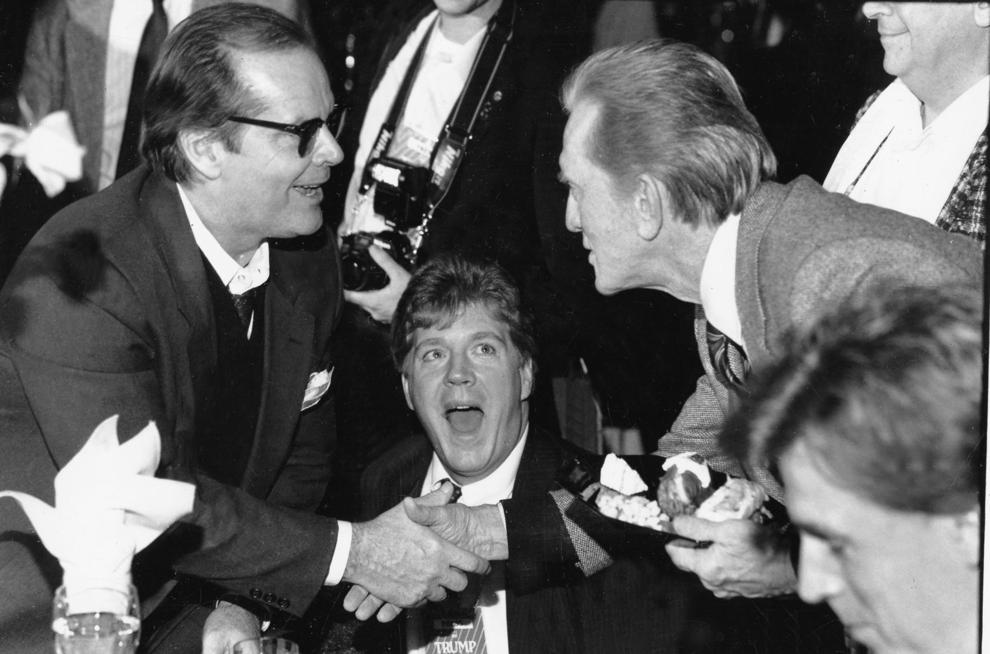 greco chaloupka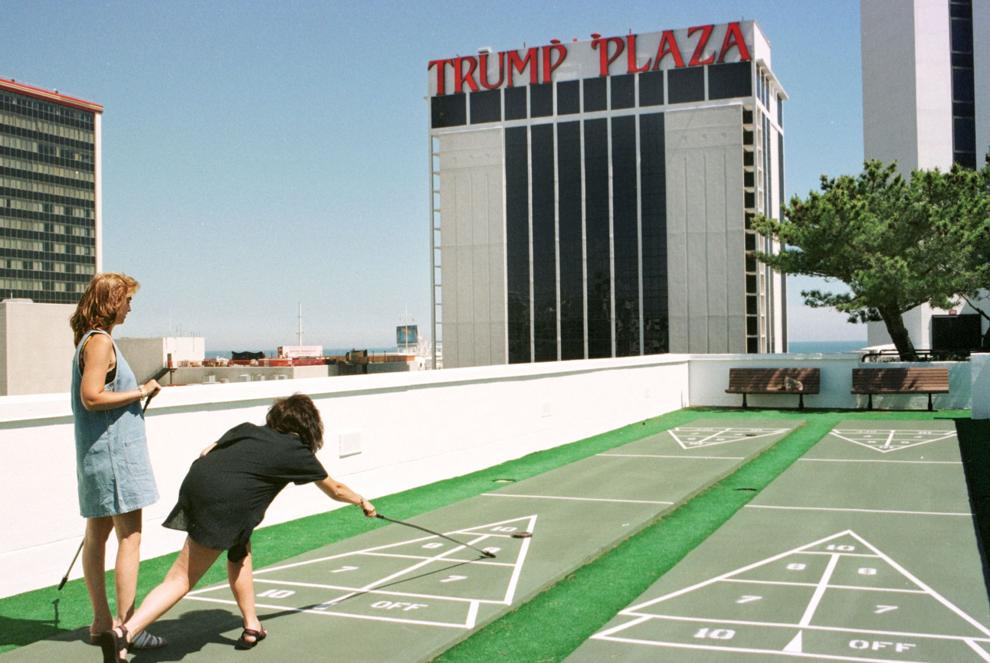 CASINO ROOFS.1054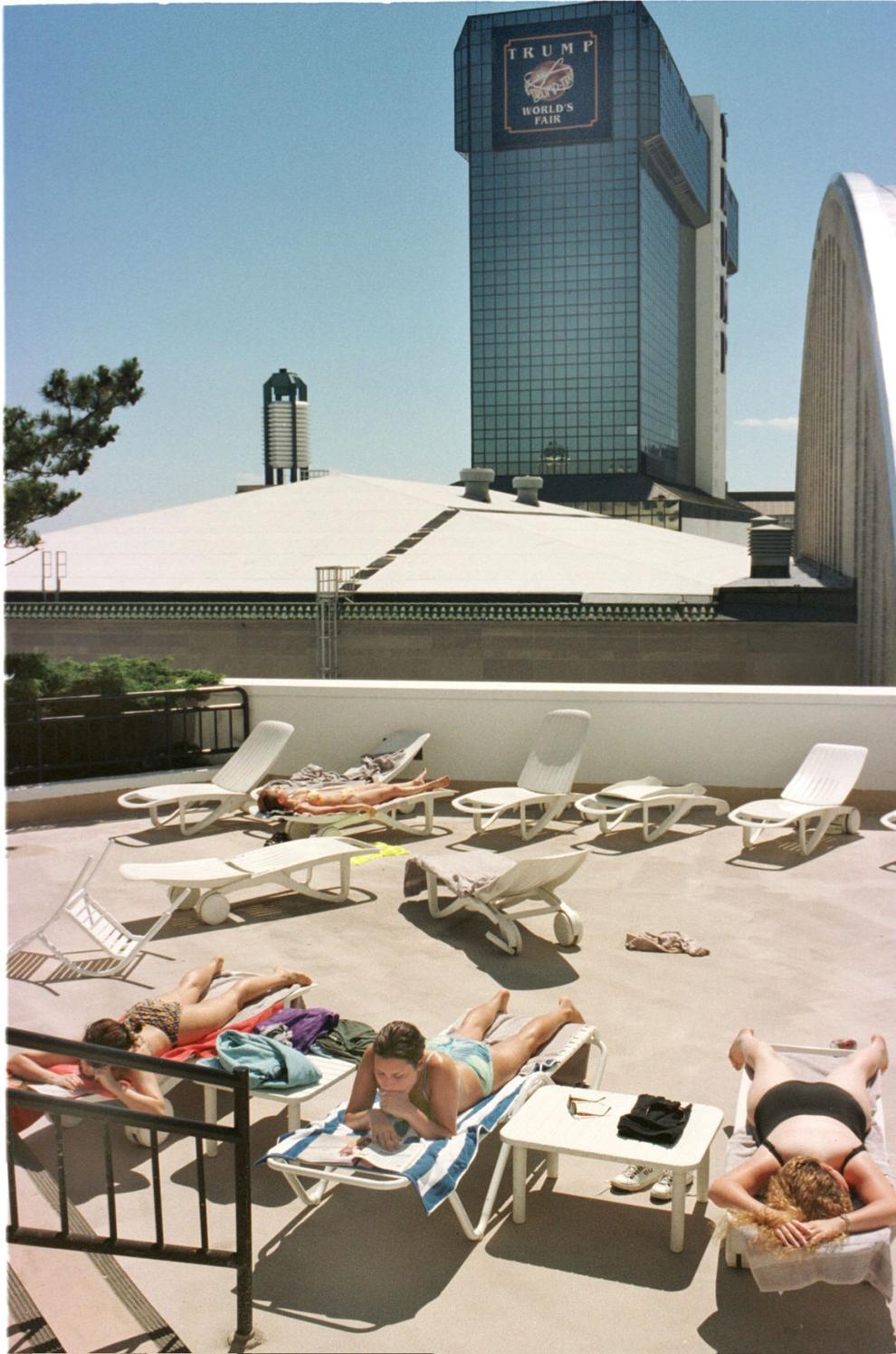 Robinson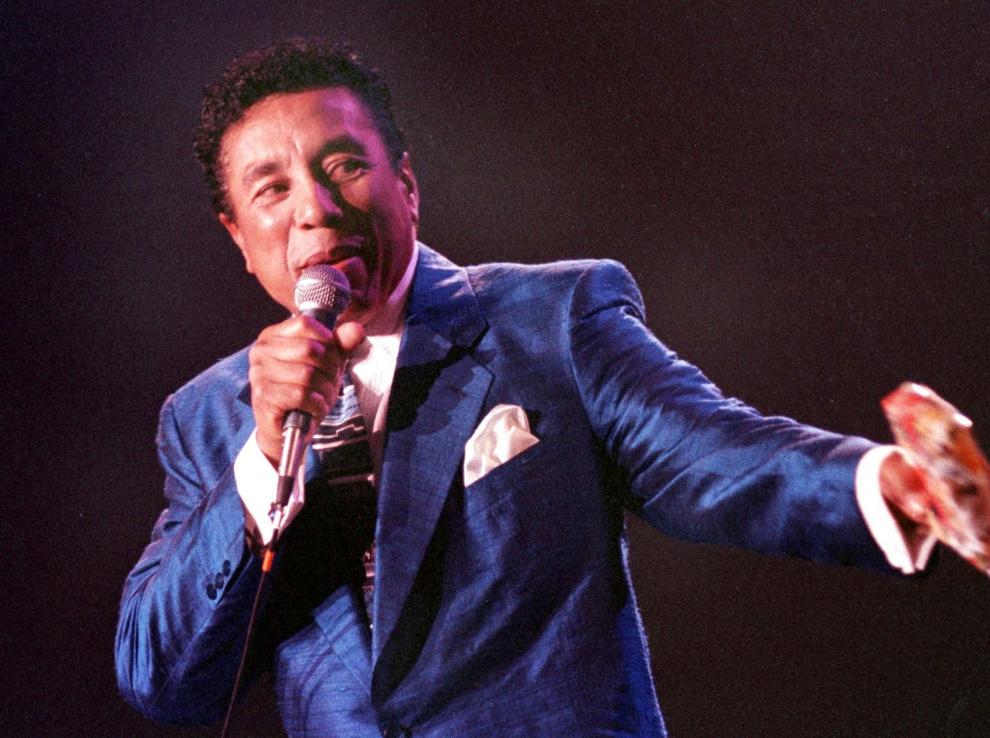 Dayne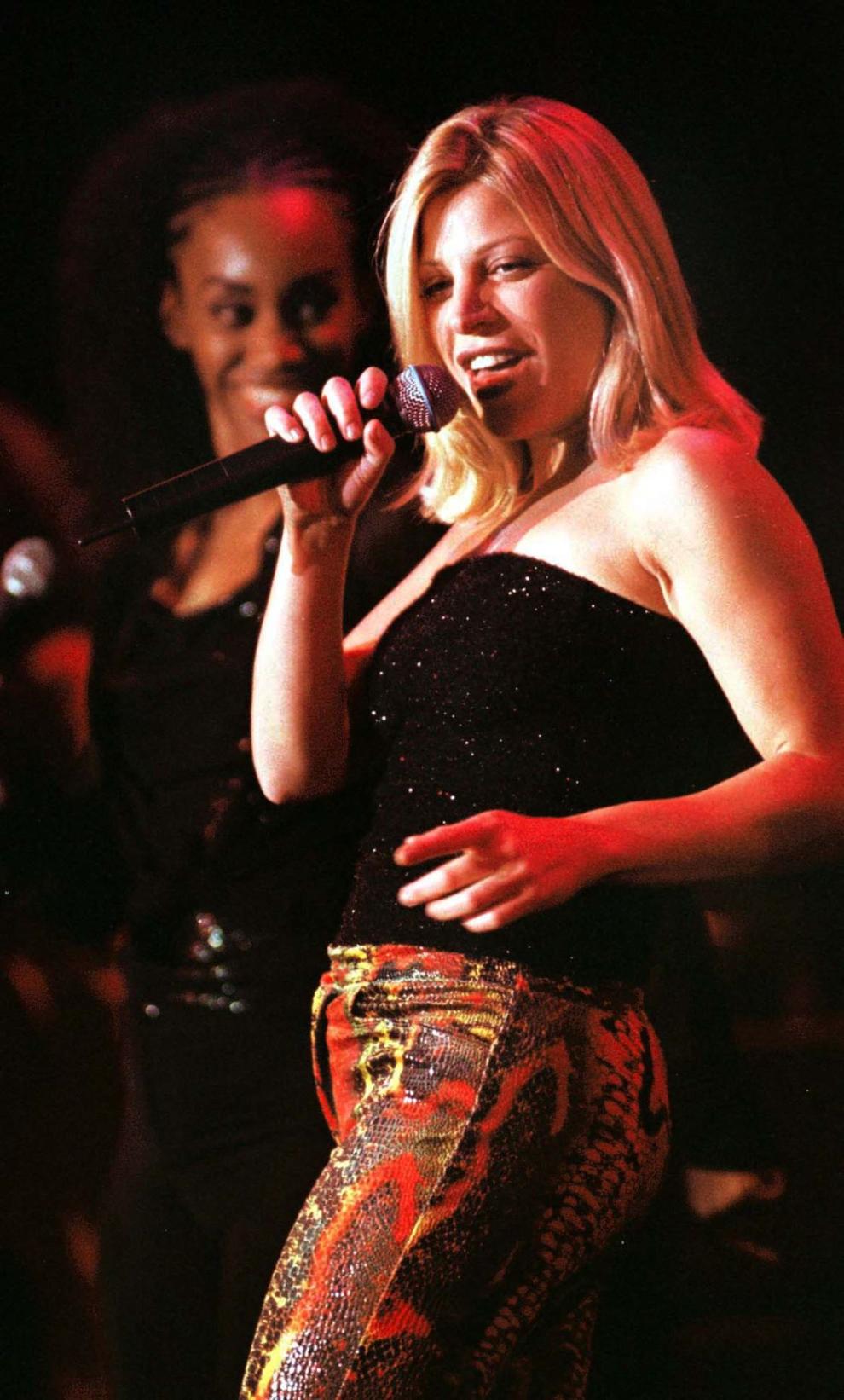 HALL&OATES.18503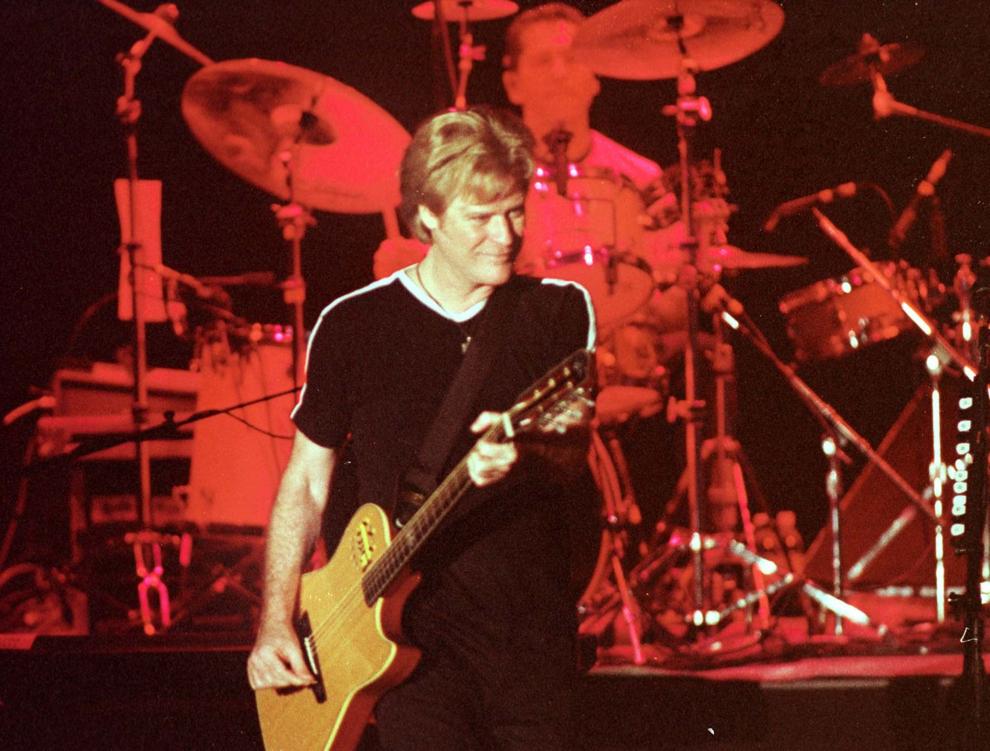 vera coking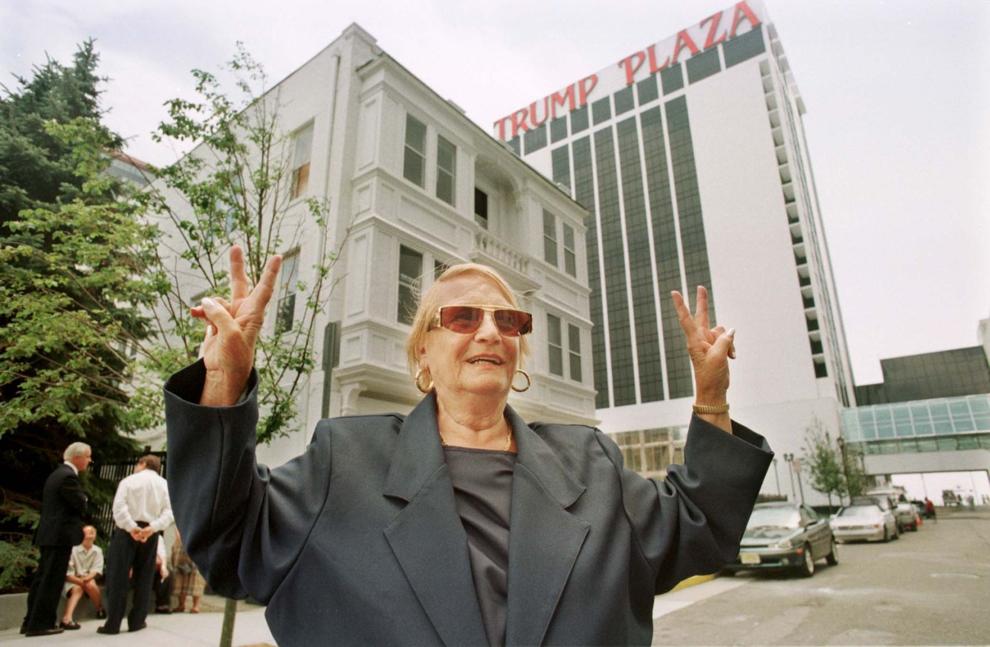 WILLIAMS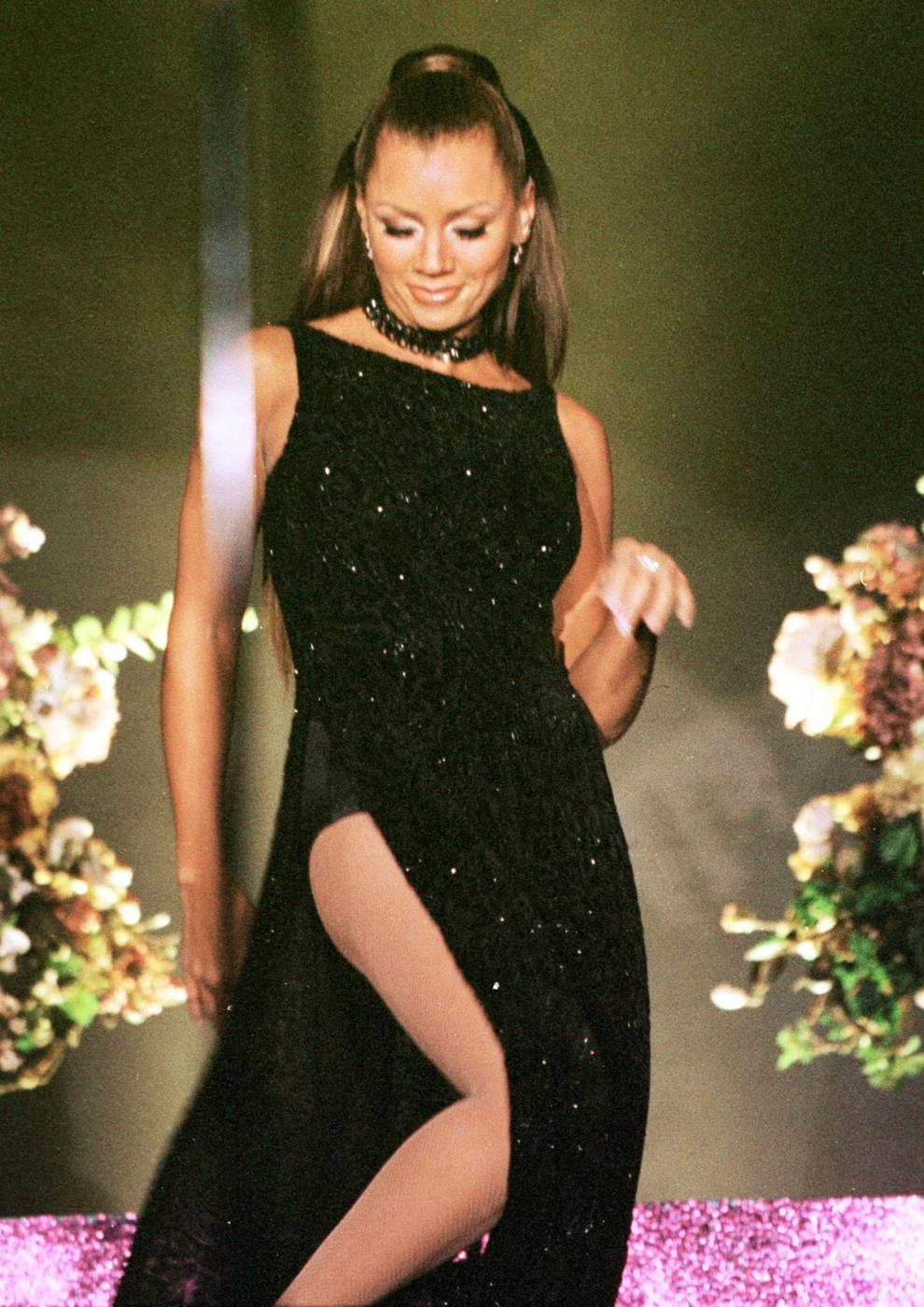 SNOW.23720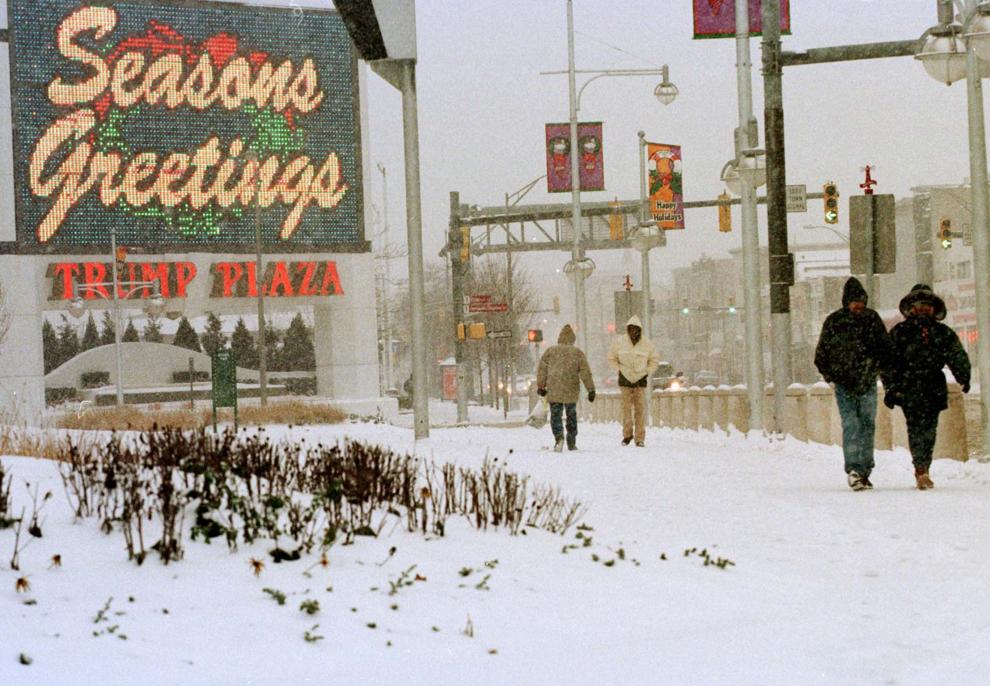 Couric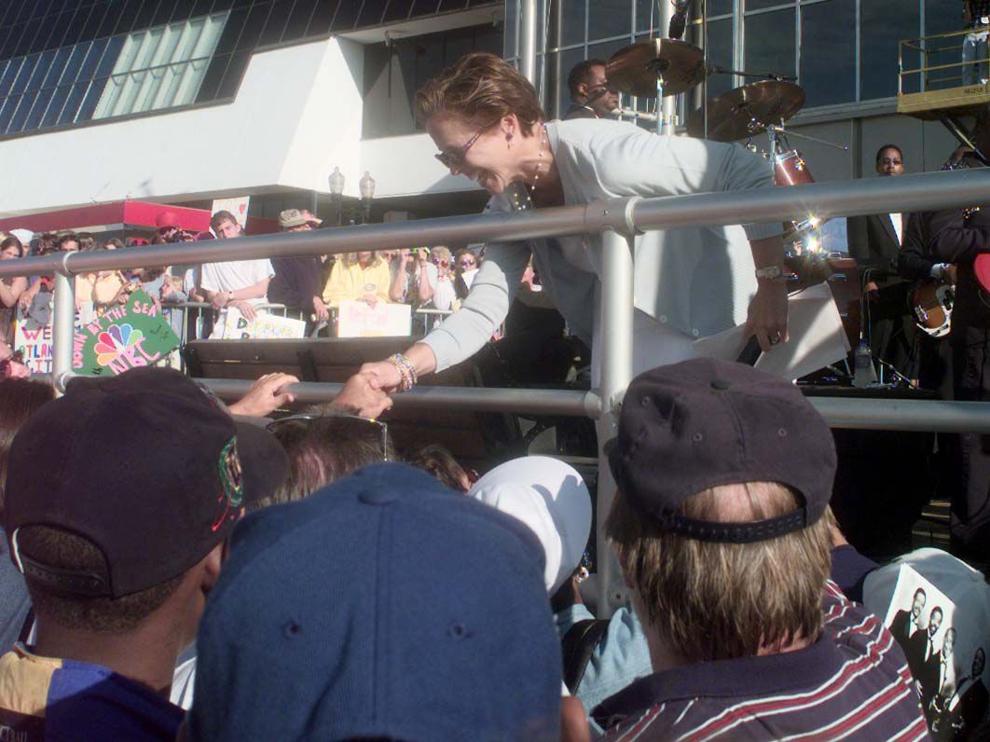 TODAY.33794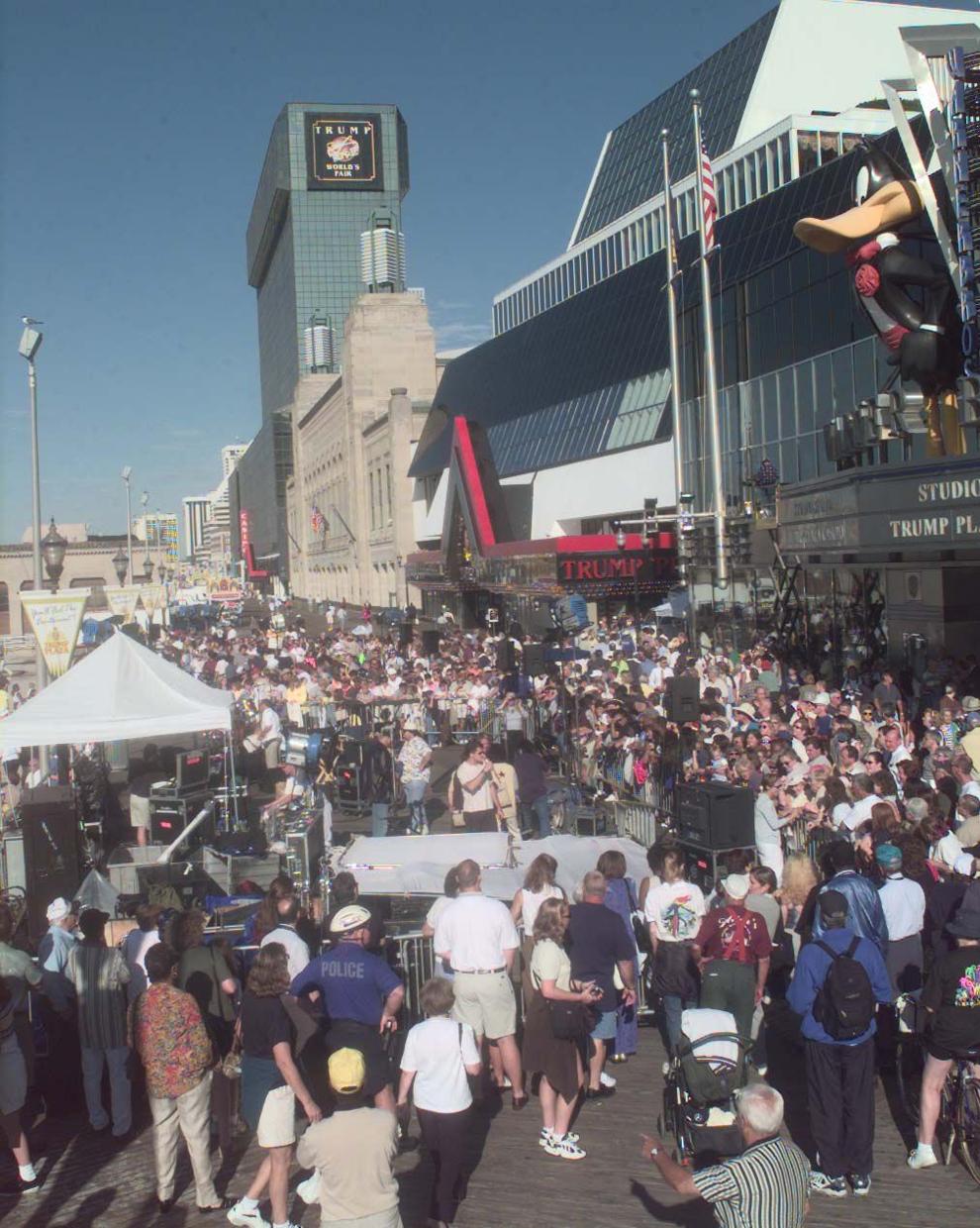 LOCAL 54.36792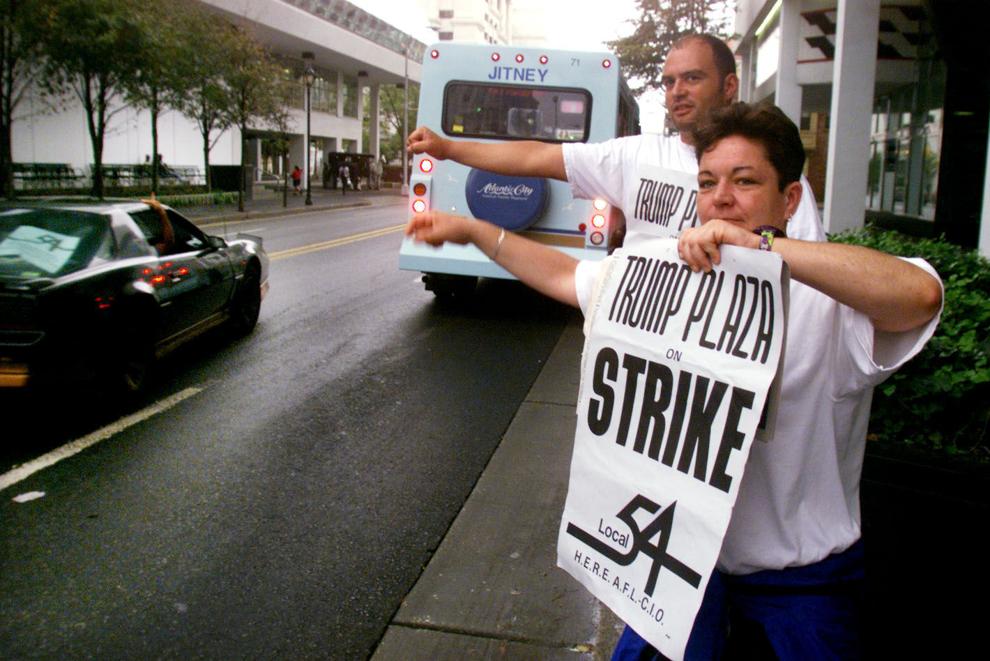 SALE.38145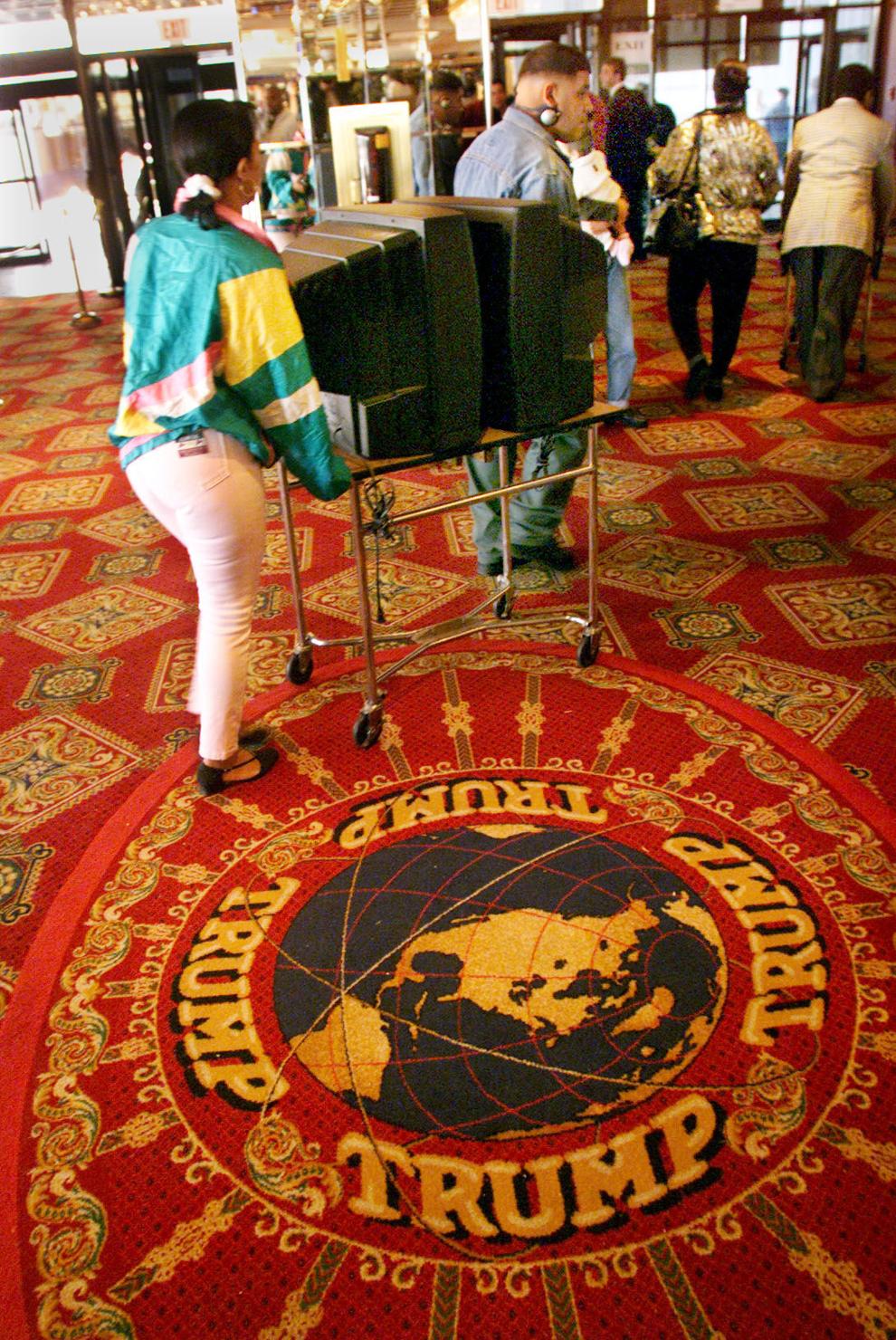 SALE.38152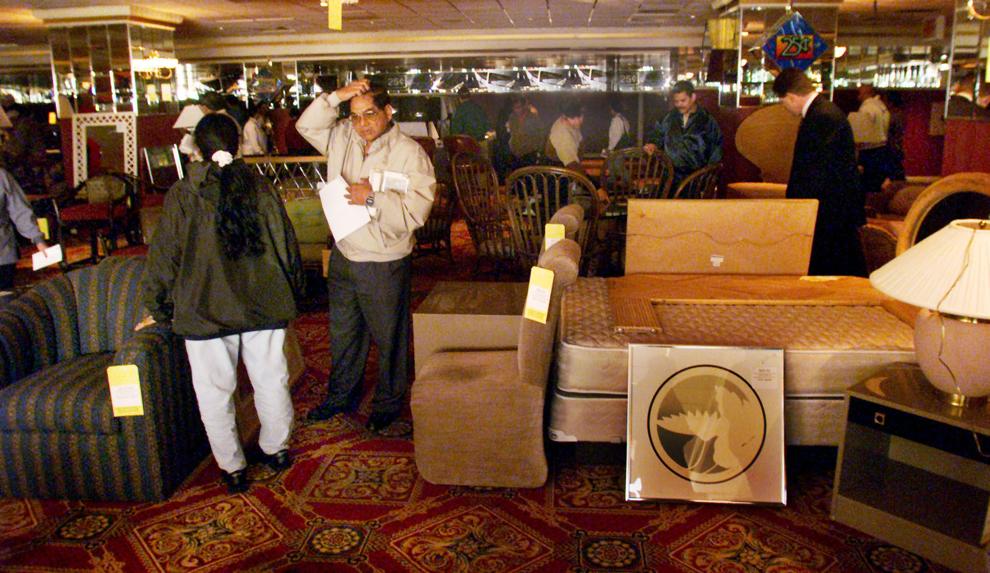 BAYWATCH.49571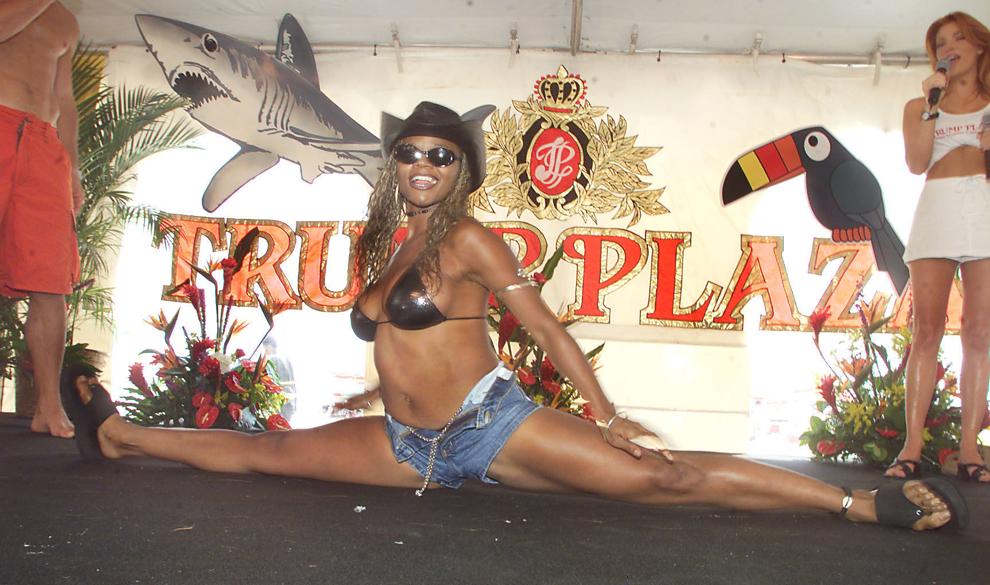 WORLDSFAIR.40852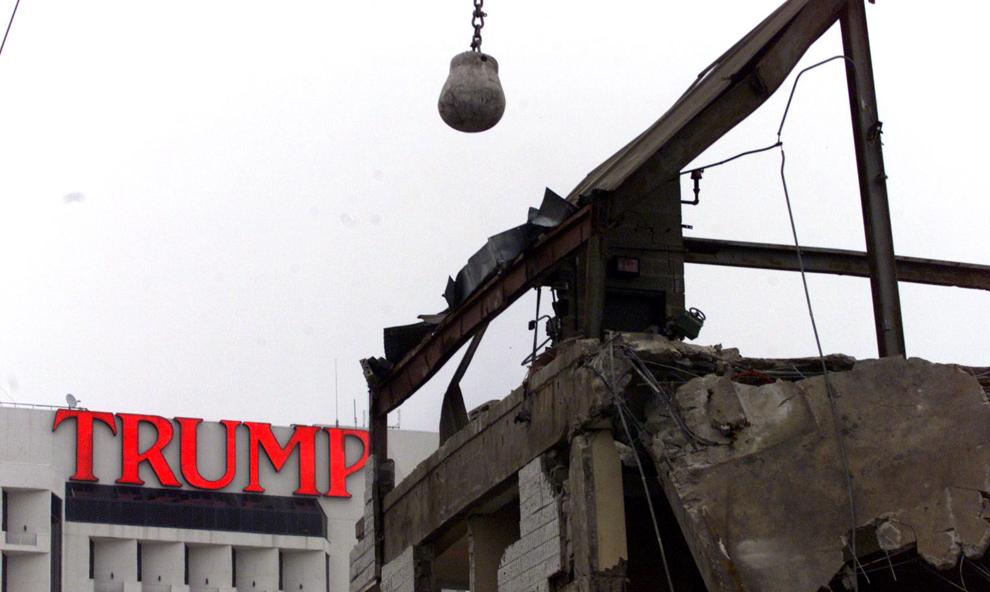 CASINOLIFE.47809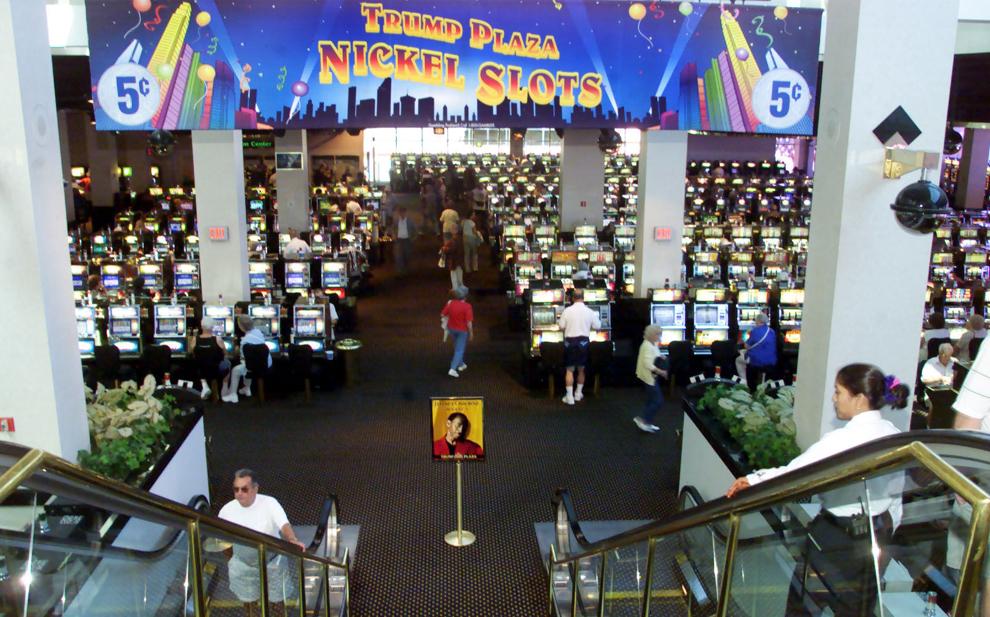 CASINO.49831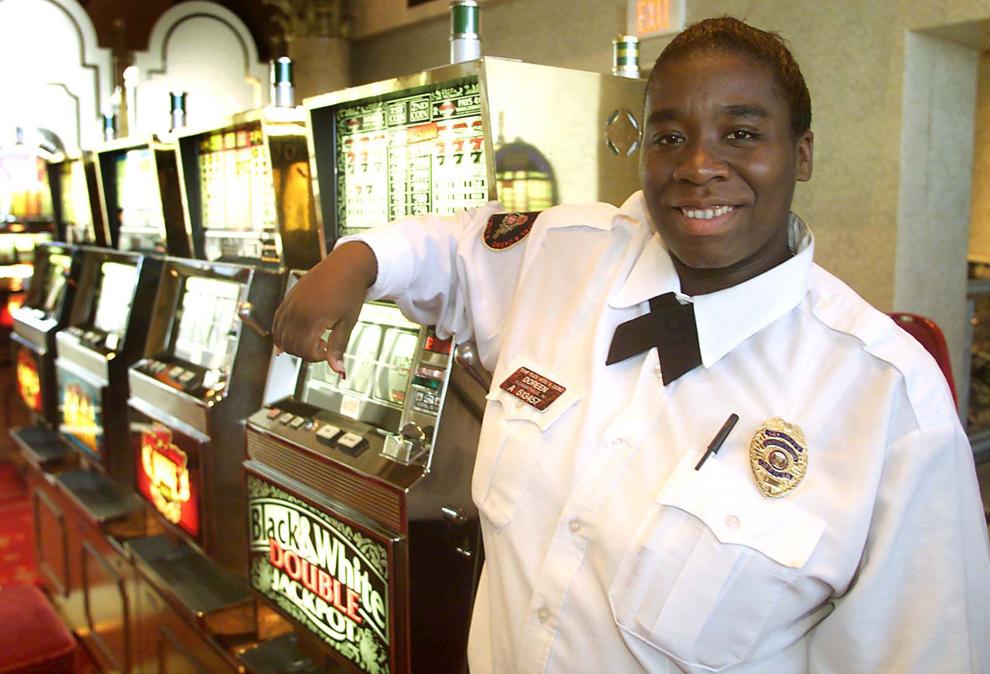 OCEANS11.55885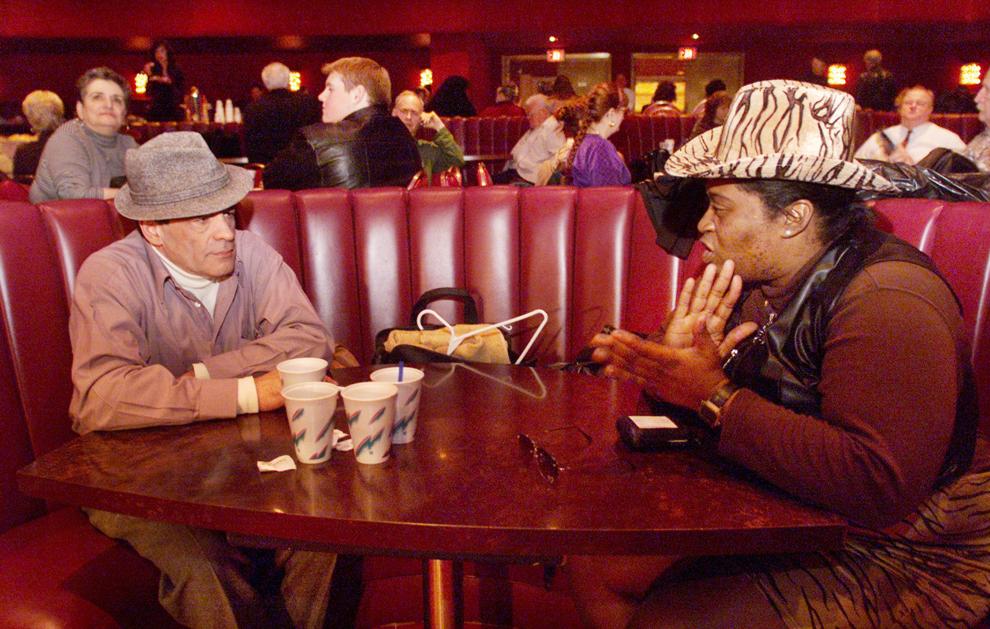 HARKNESS.57698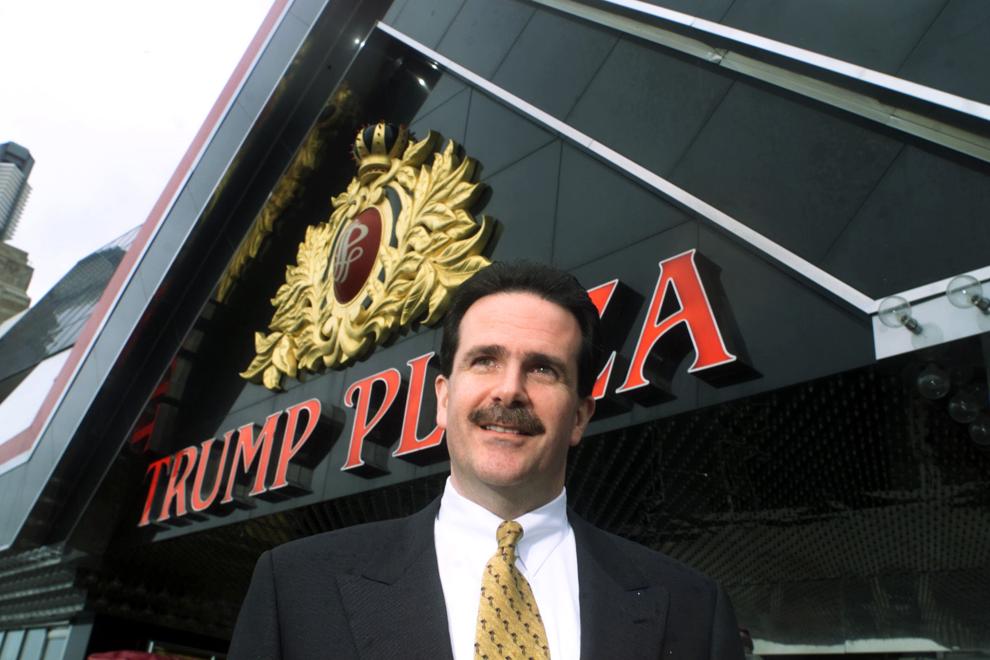 CELEBRATE1.61666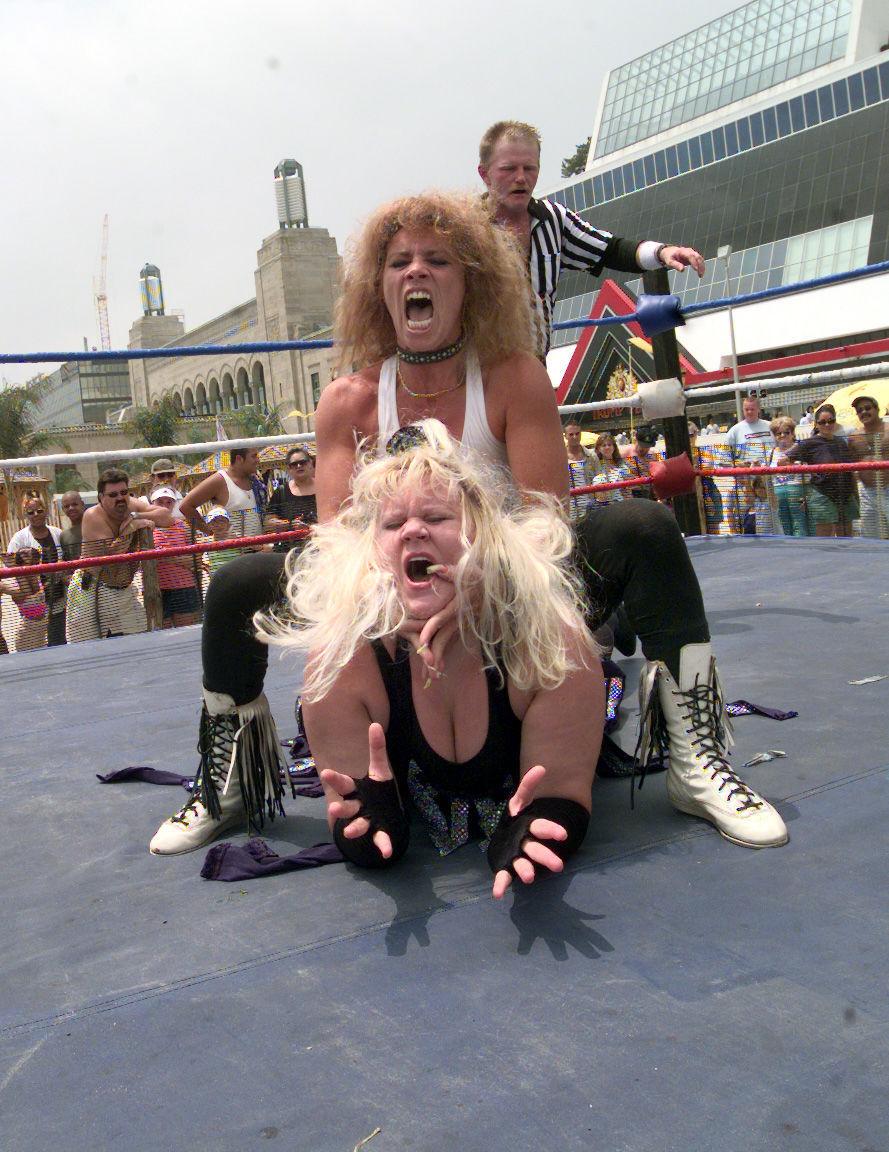 WARNERBROS.68362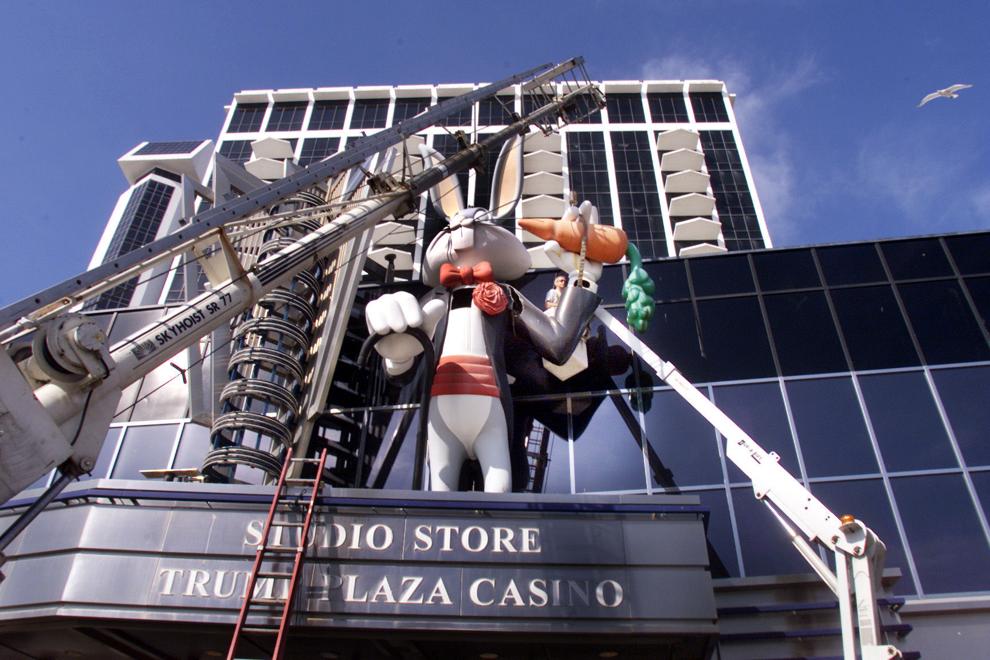 OCEAN.70362
STOCK_PLAZA.76698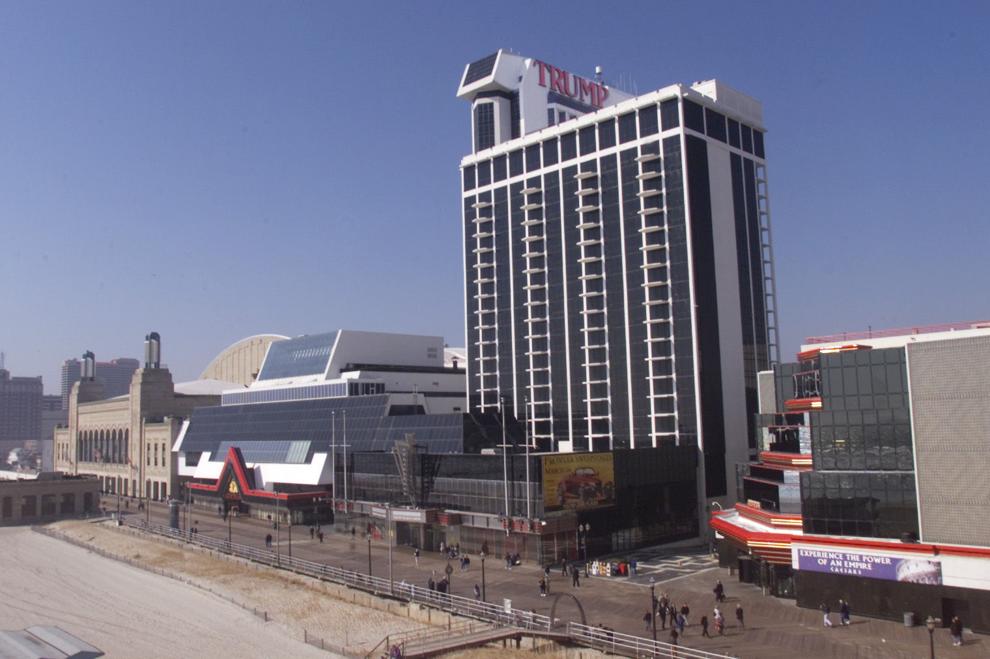 SNOW
BUSTRIP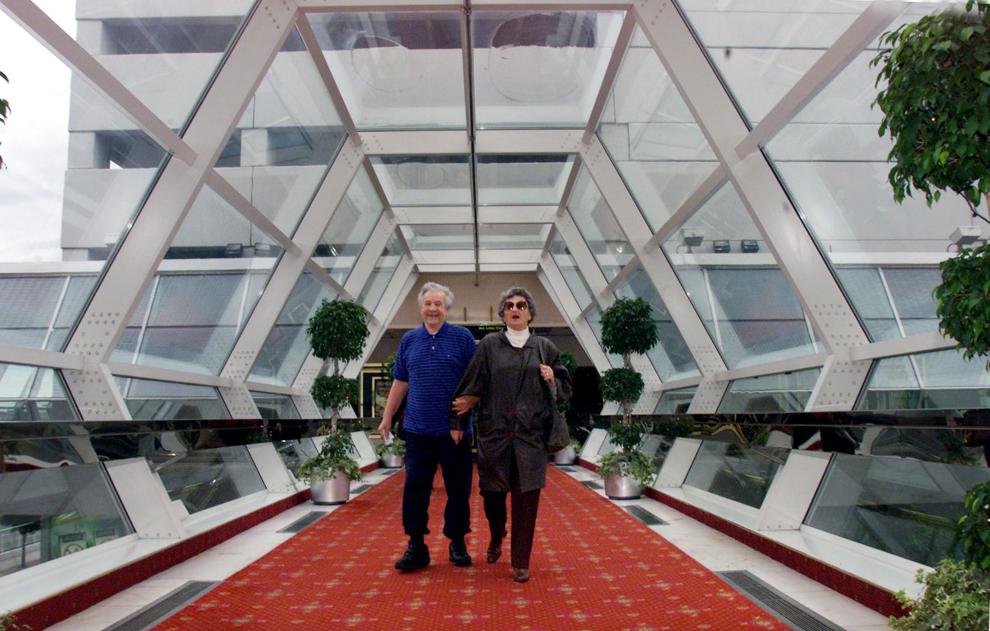 ACTHEME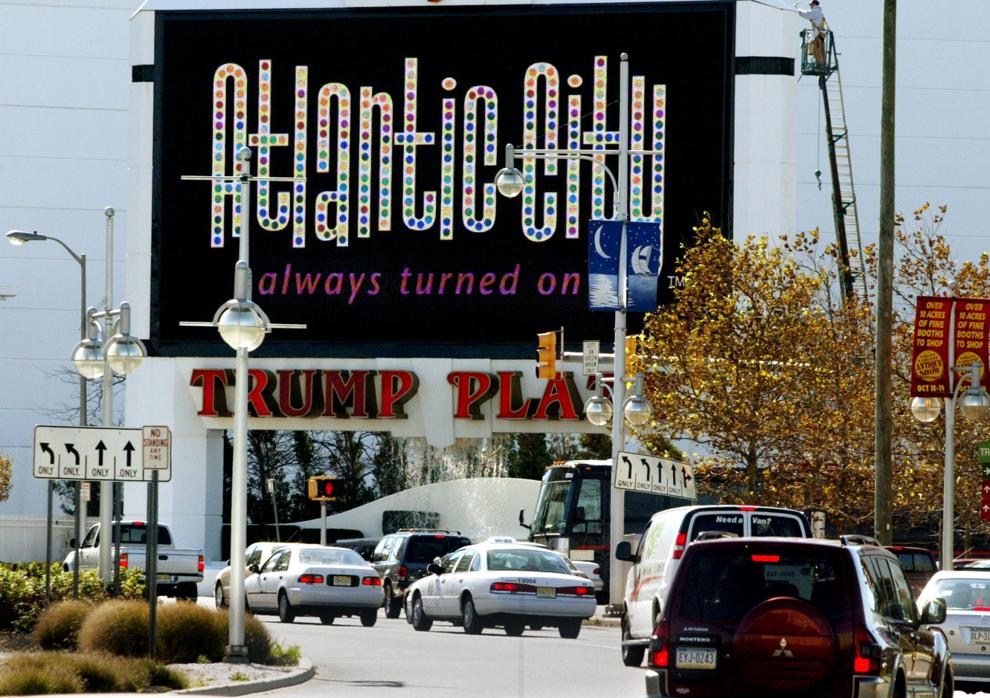 Missa Parade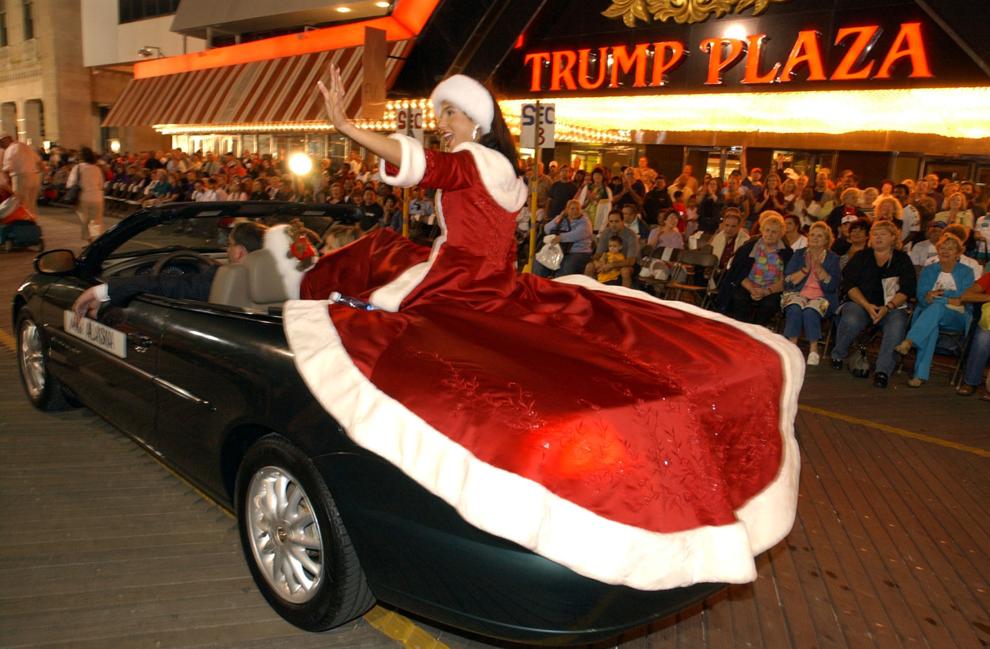 trump plaza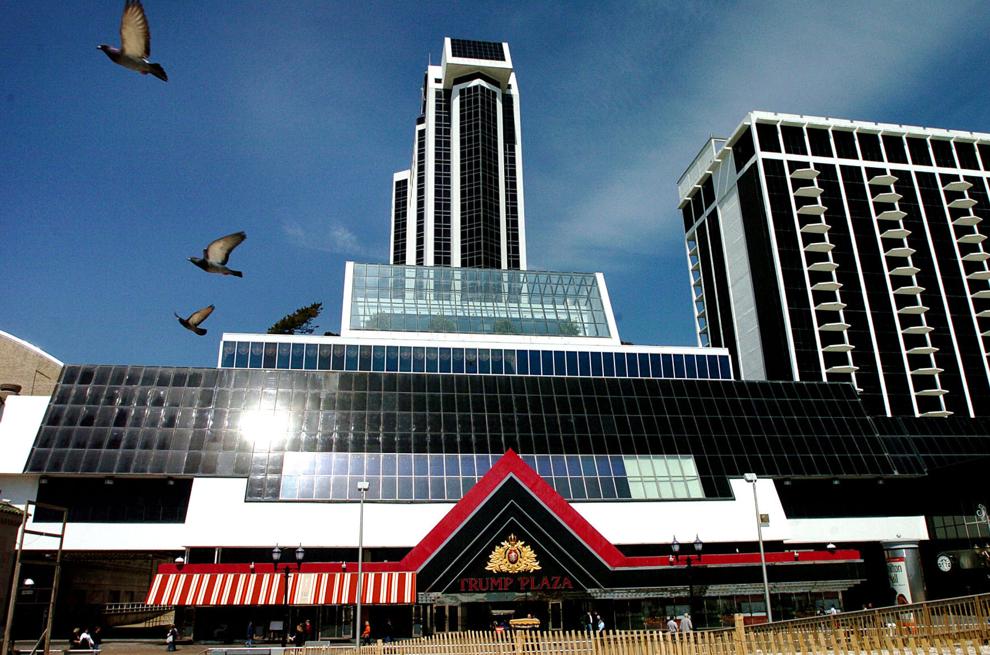 TRUMPPROPERTIES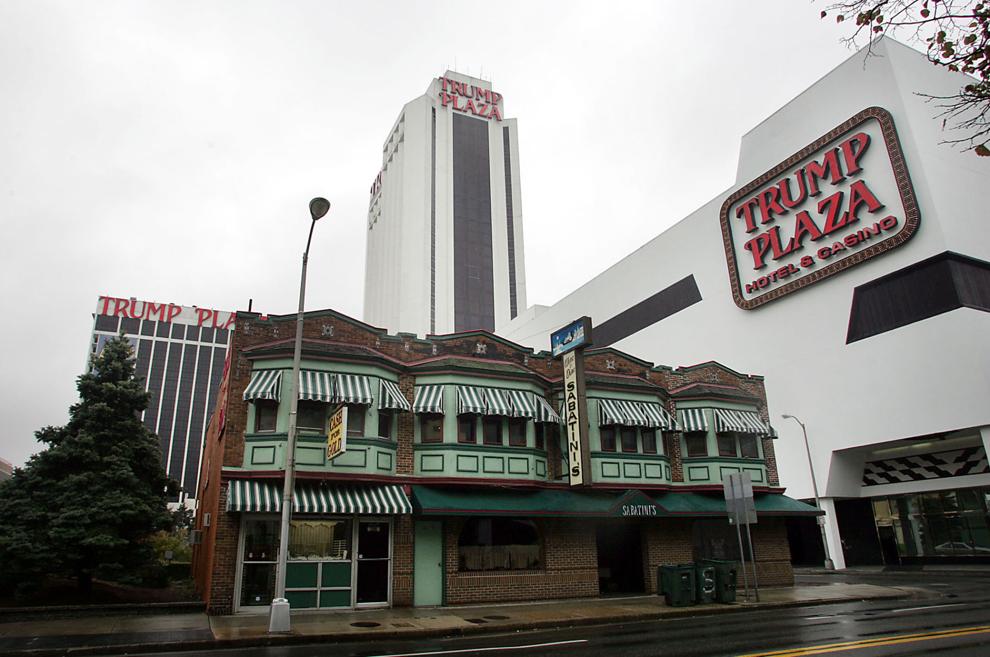 ATS Beach Bars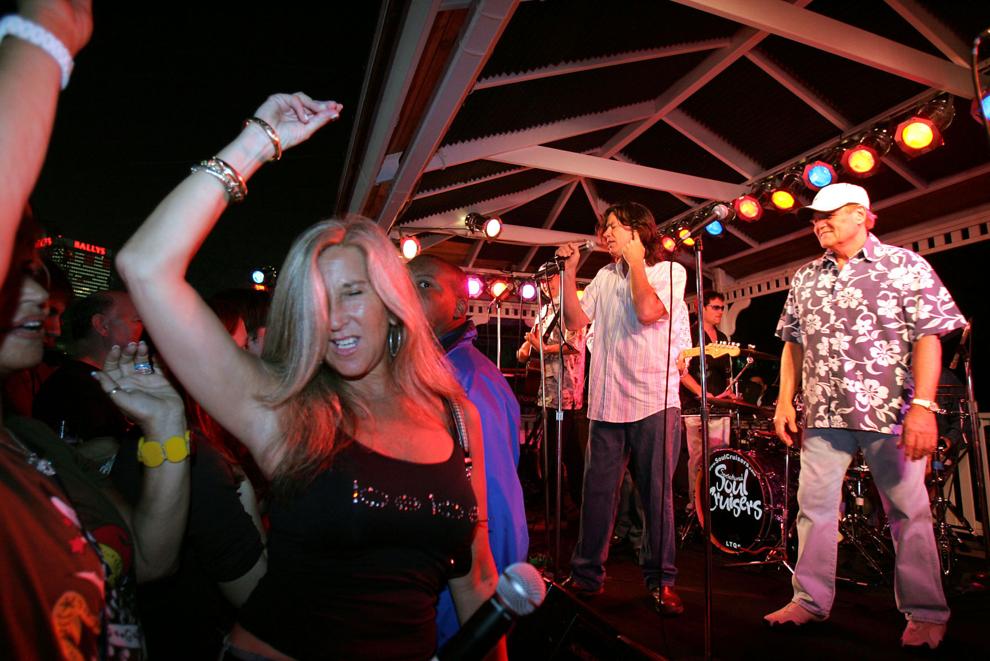 freestyle motorcross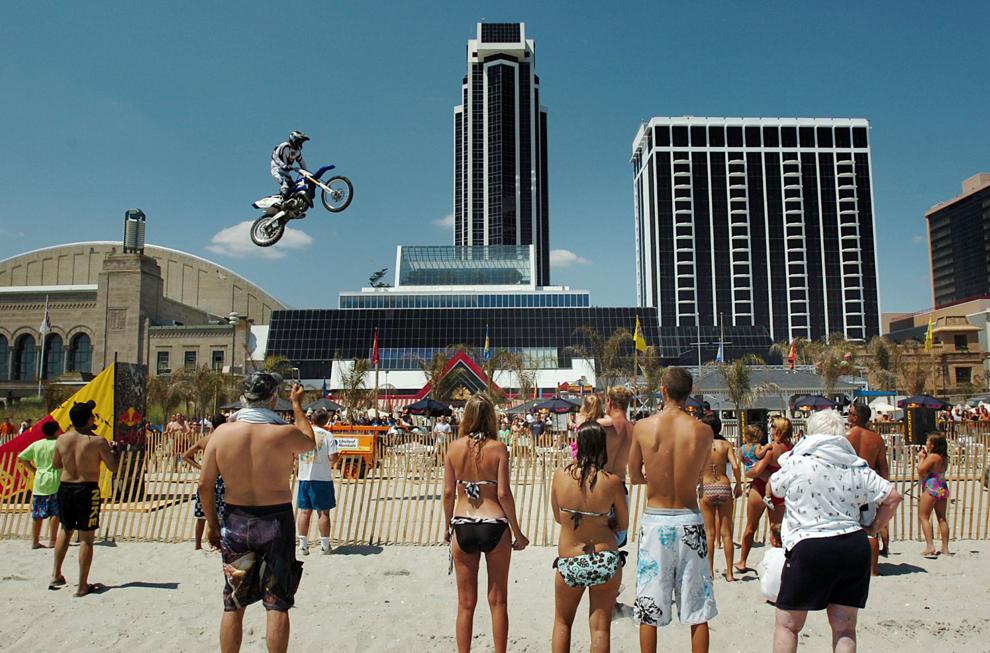 OXYGEN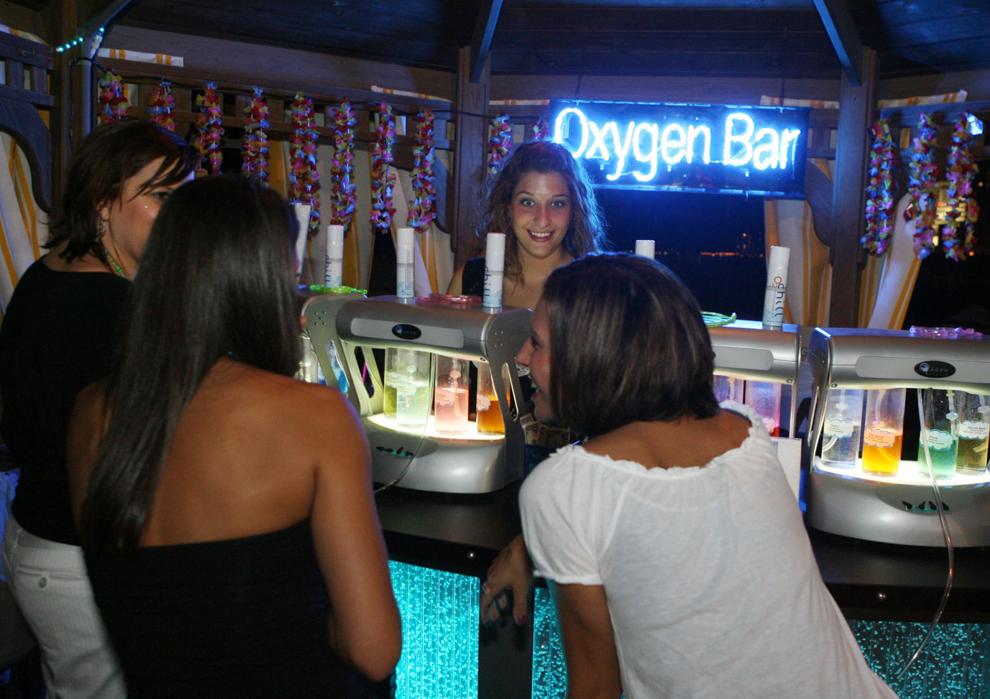 Cotillion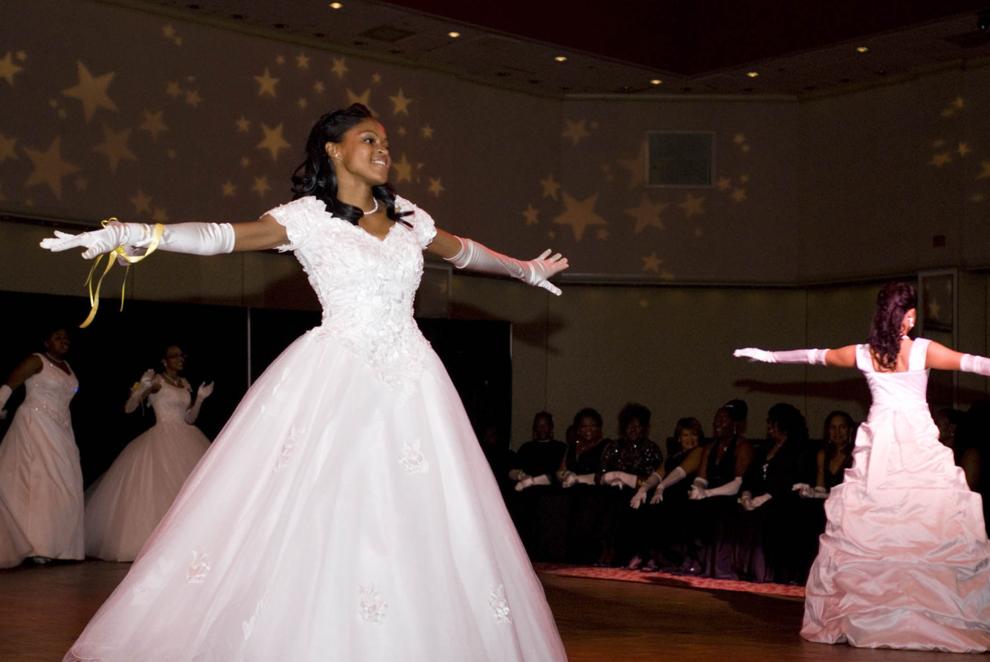 Blackjack Tourney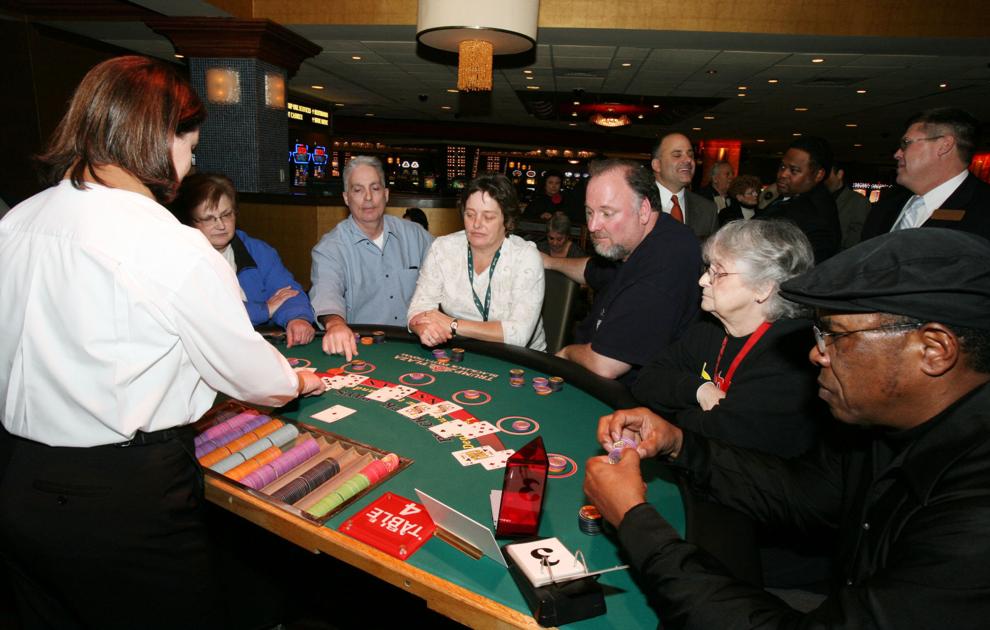 hotdogcontest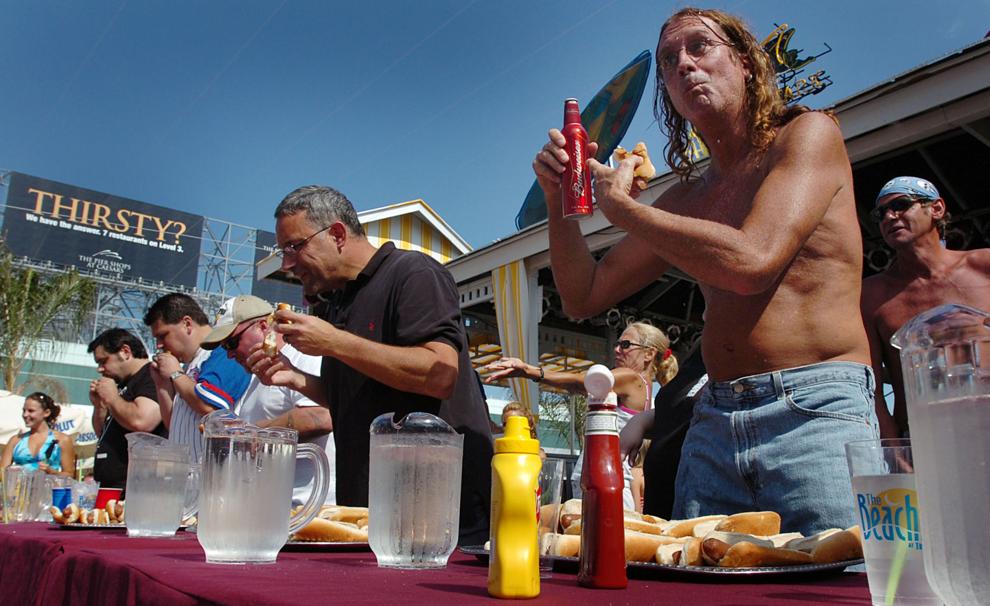 trump casinos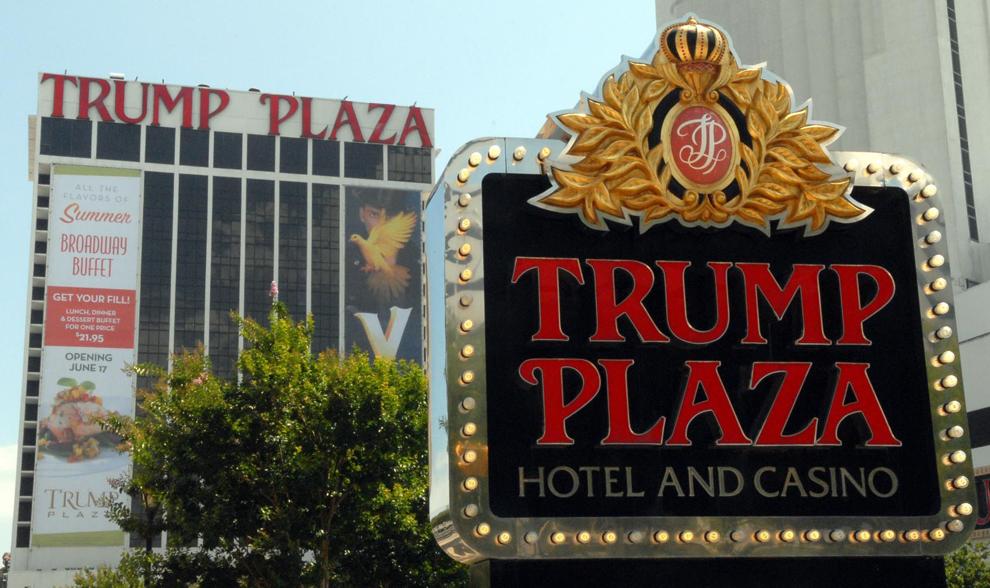 No AC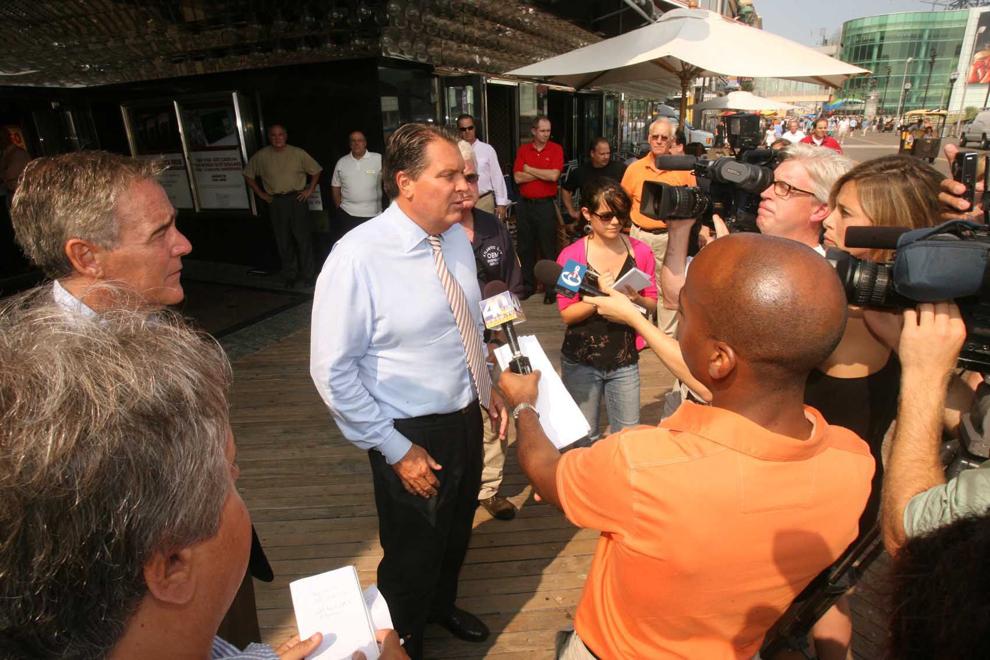 No AC folo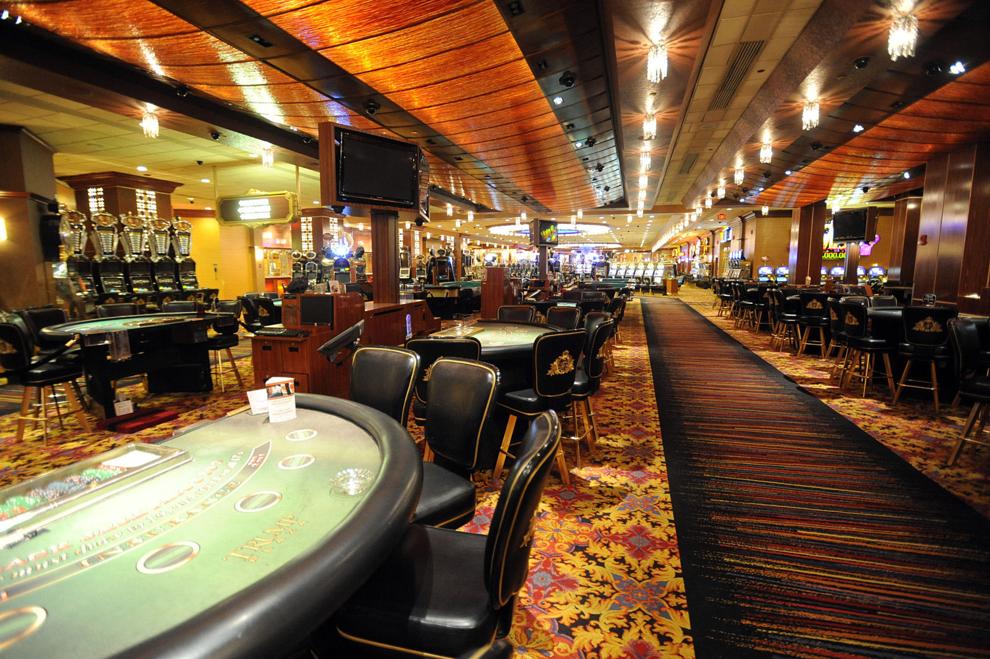 No AC folo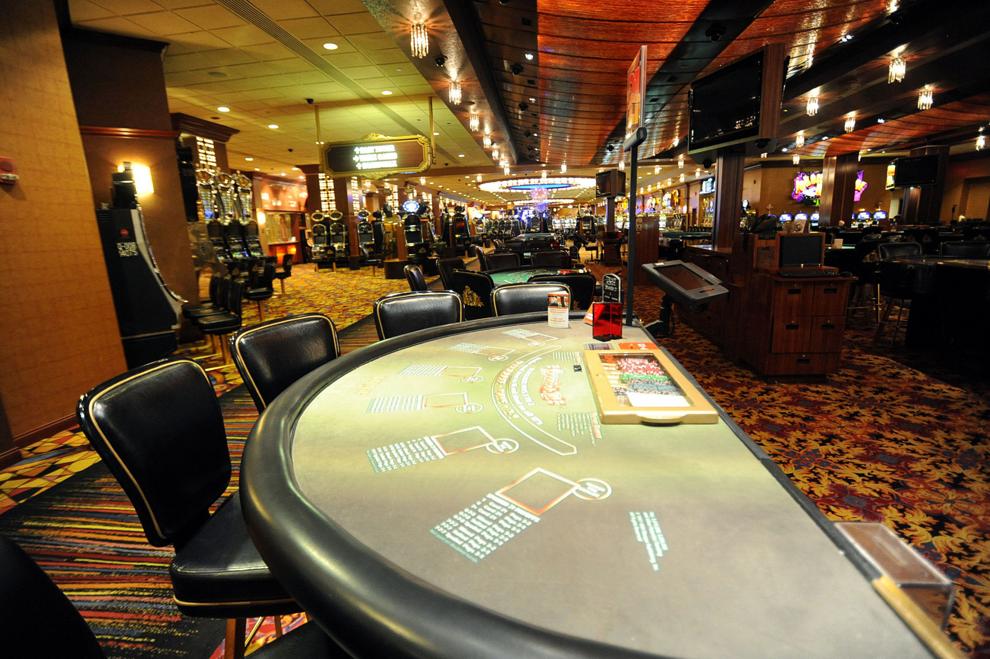 sandy prep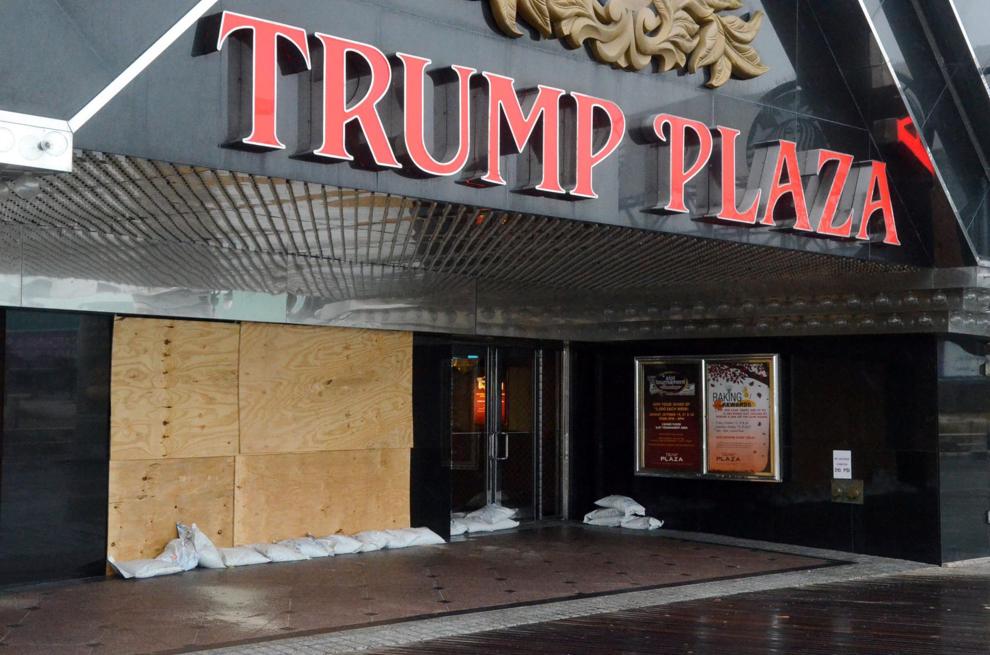 trump plaza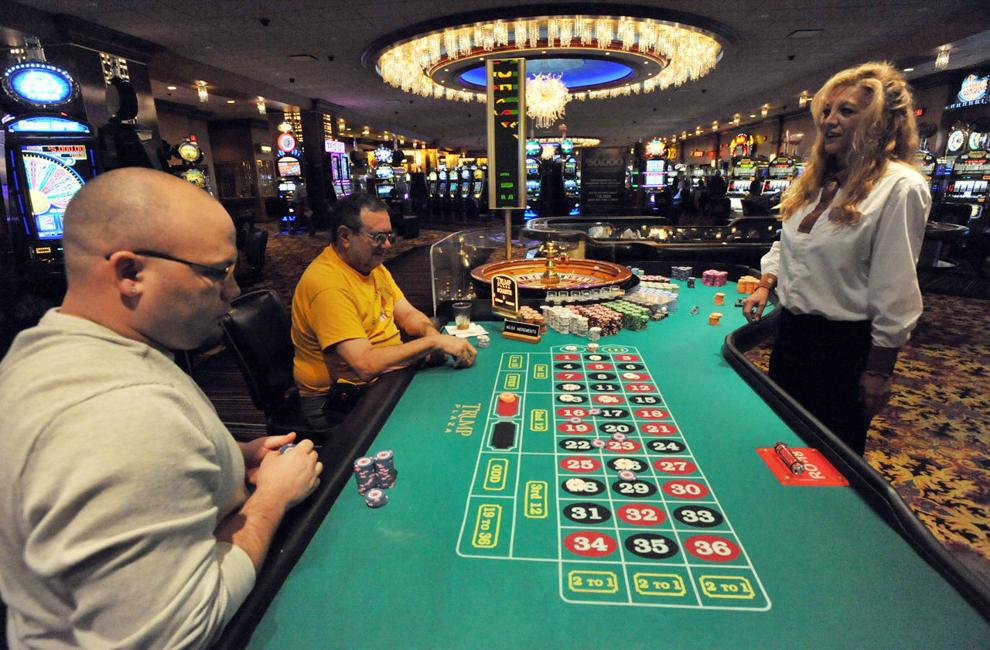 AC Casino closing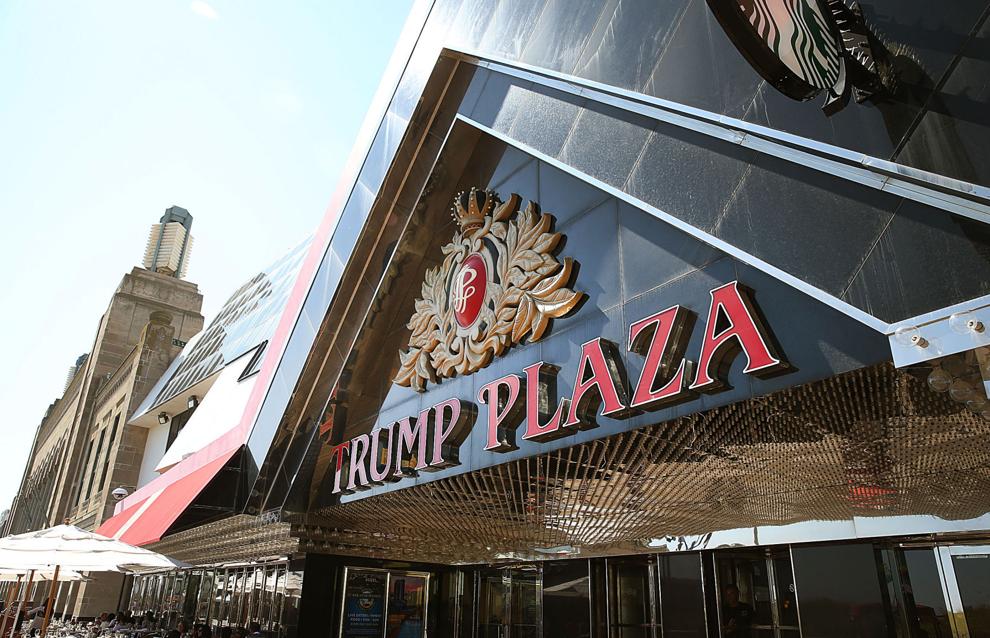 COKING HOME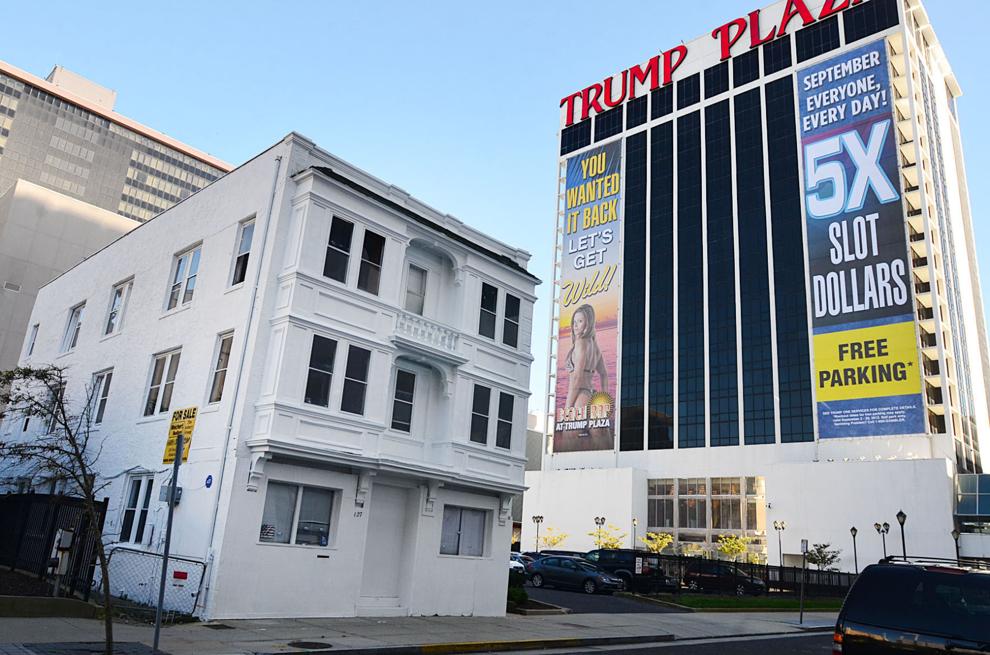 Trump Plaza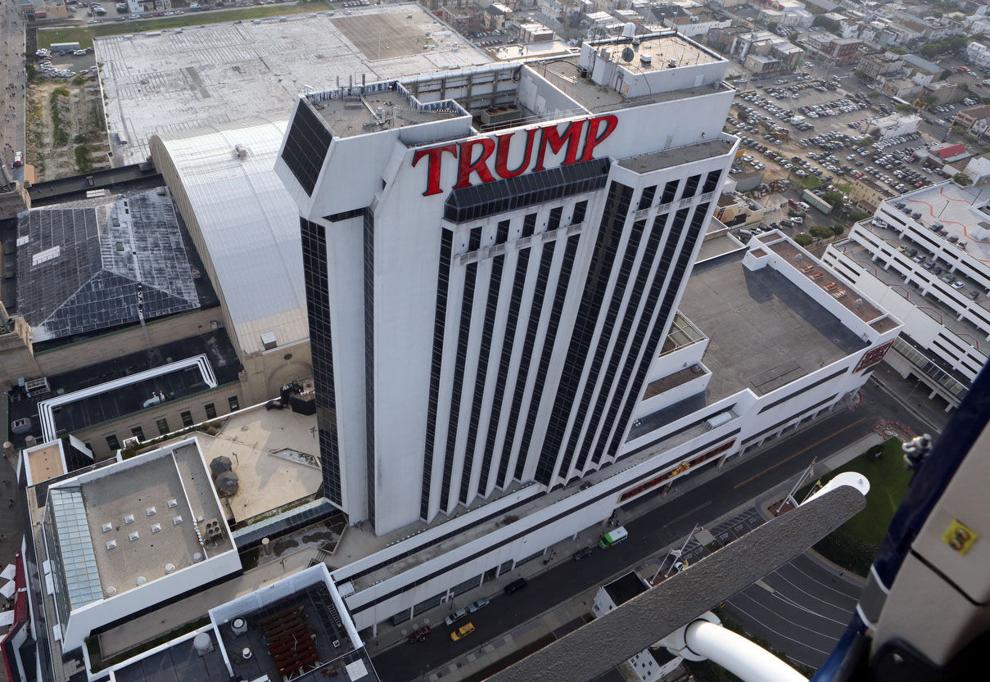 PLAZA CLOSING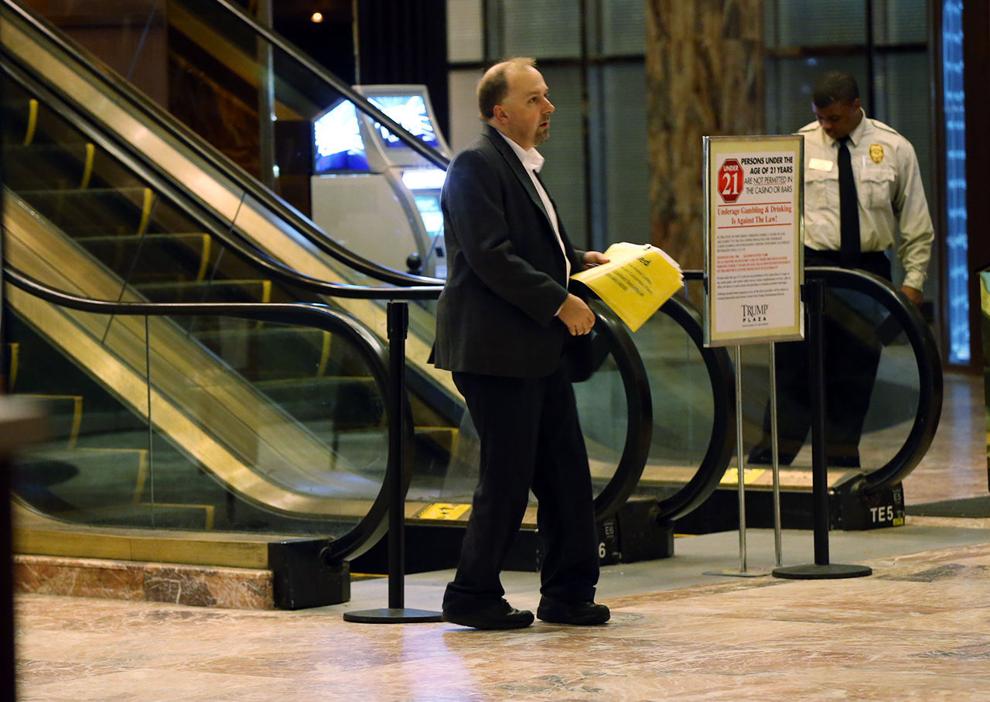 PLAZA CLOSING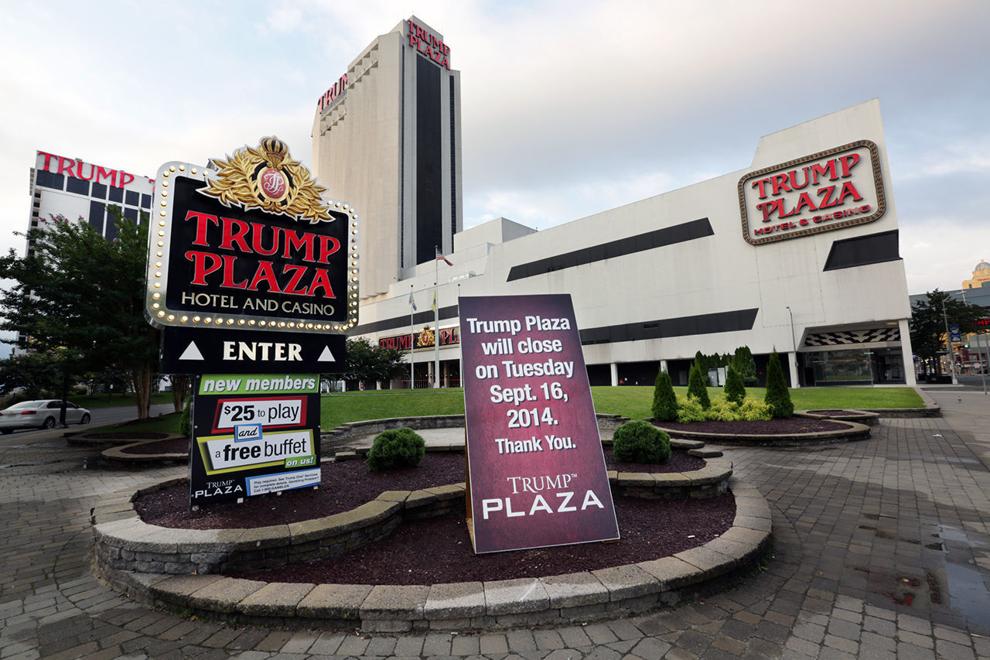 Plaza Closes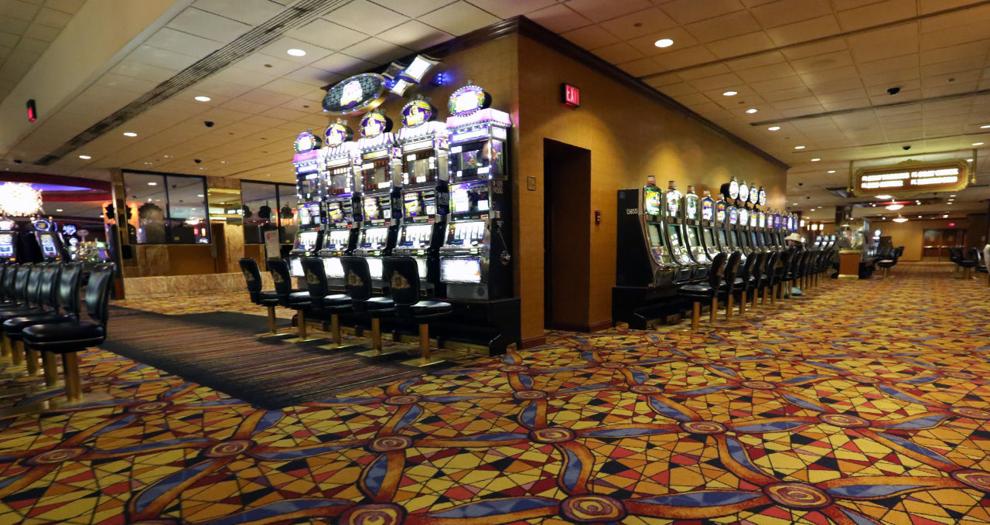 Plaz Closing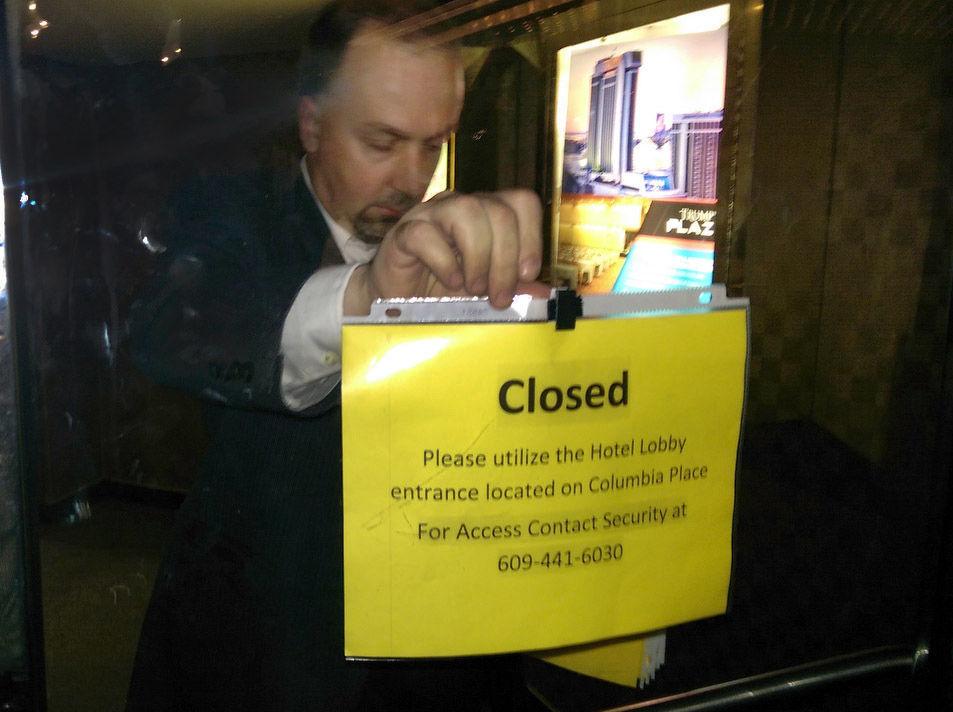 PLAZA CLOSING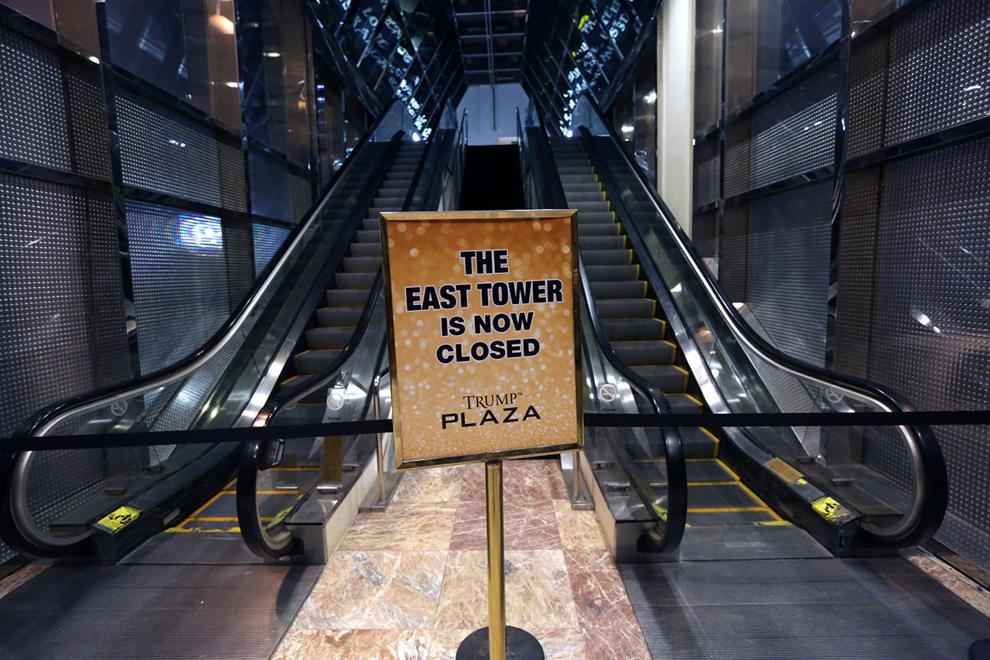 Trump Letters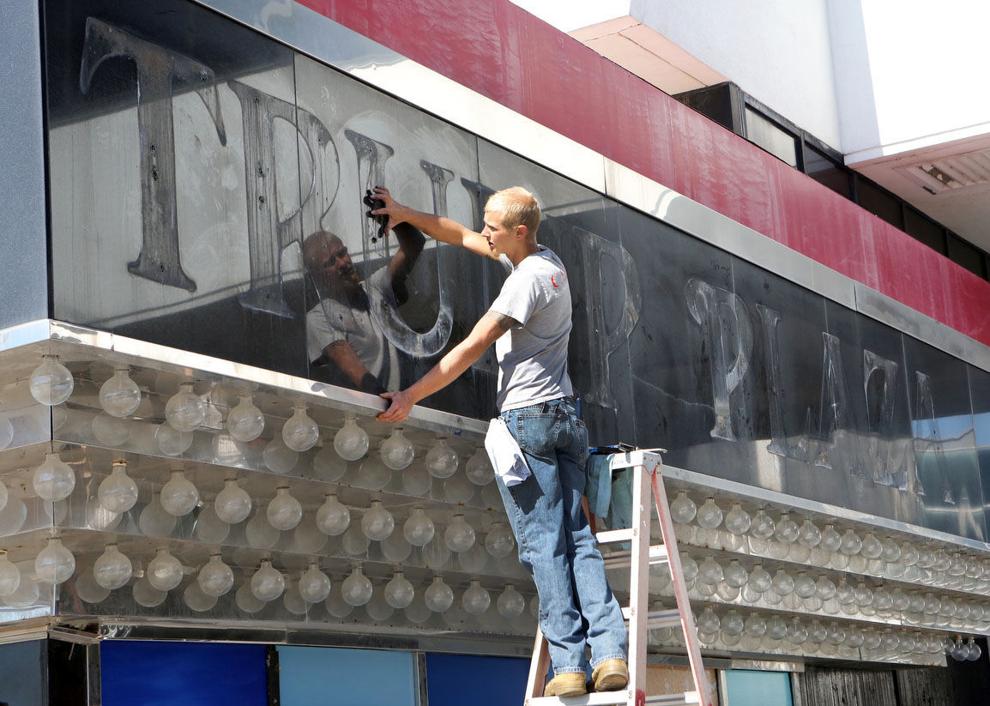 Trump Letters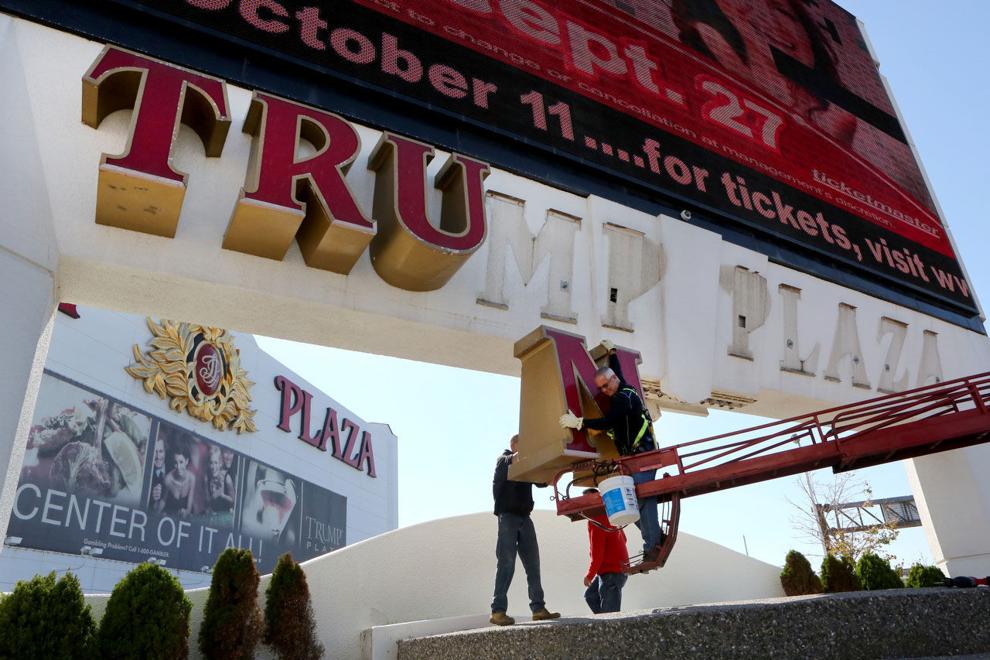 Trump Letters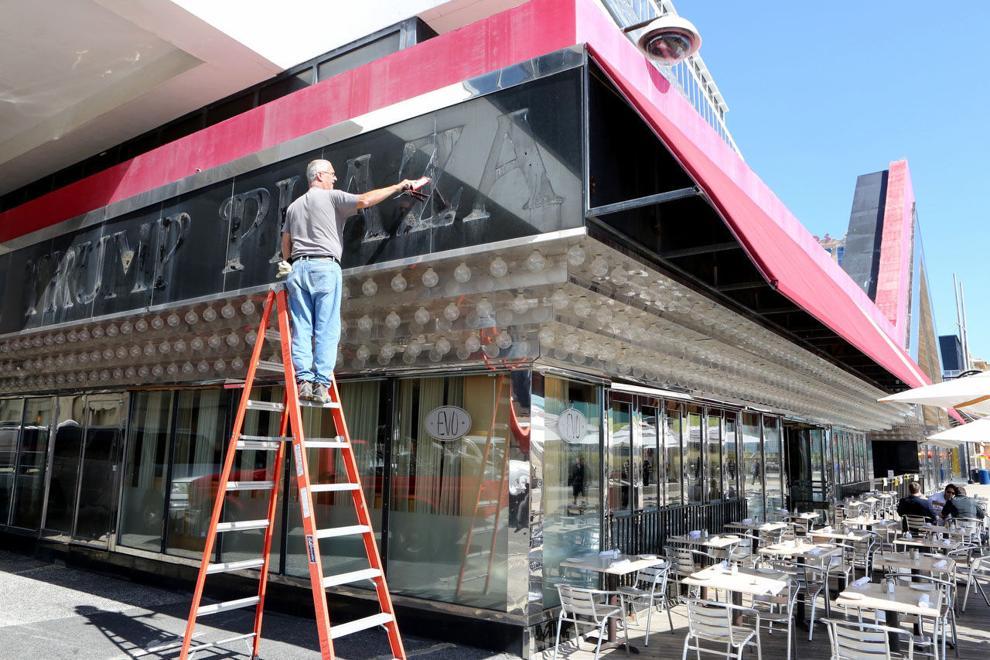 Trump Letters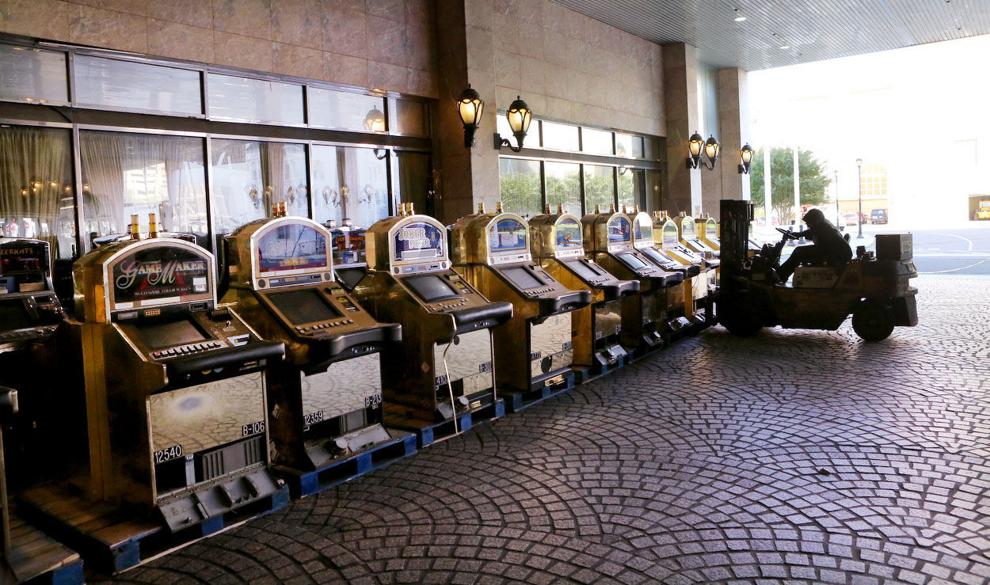 Trump Letters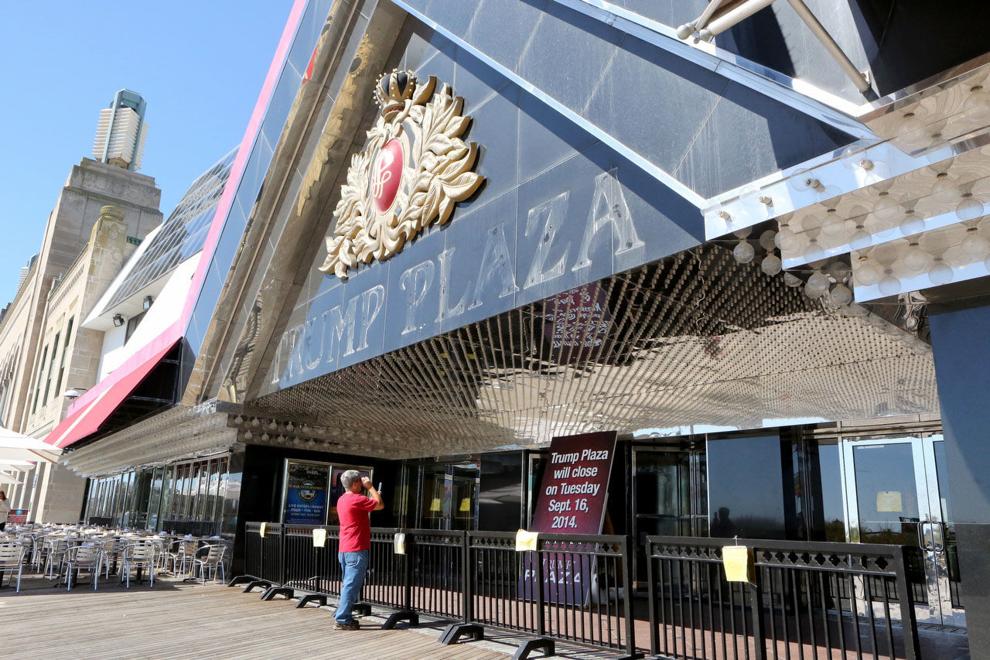 Coking House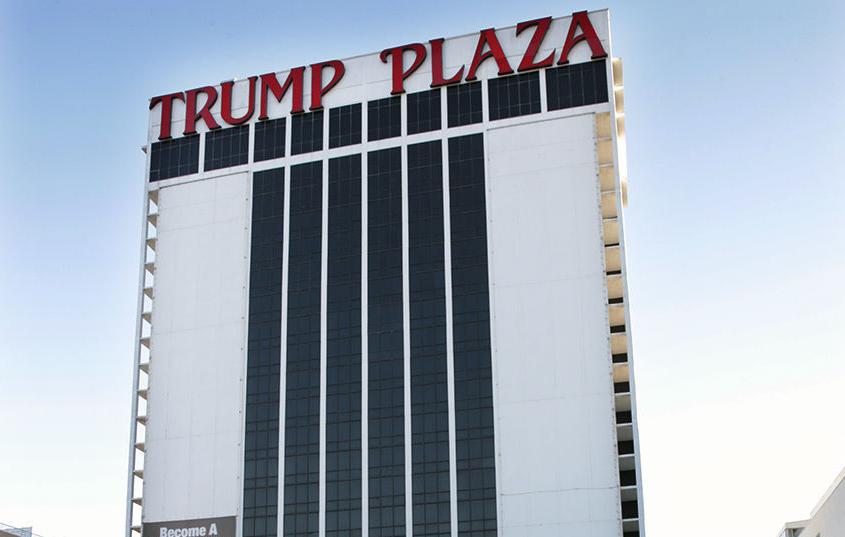 Coking House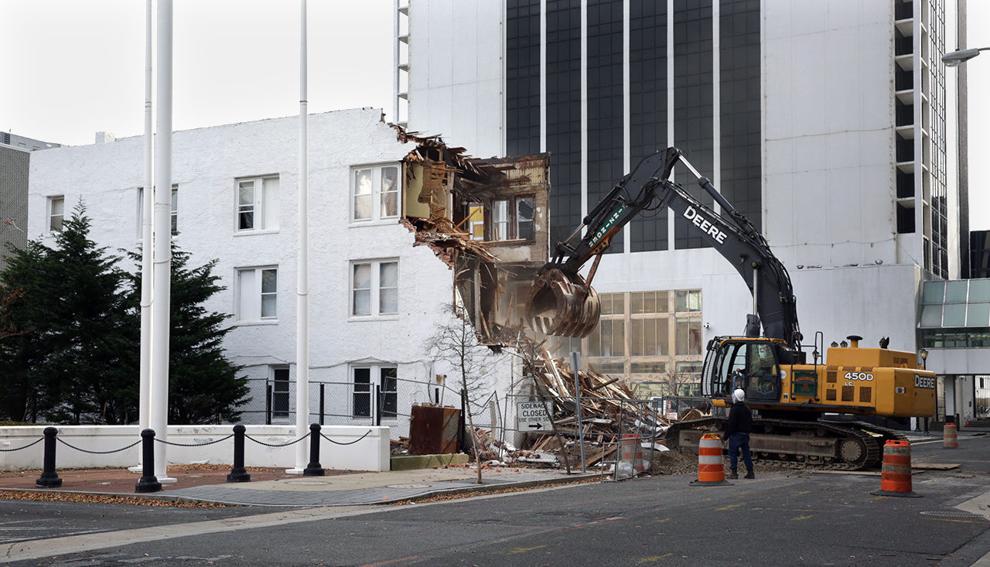 Dark Casinos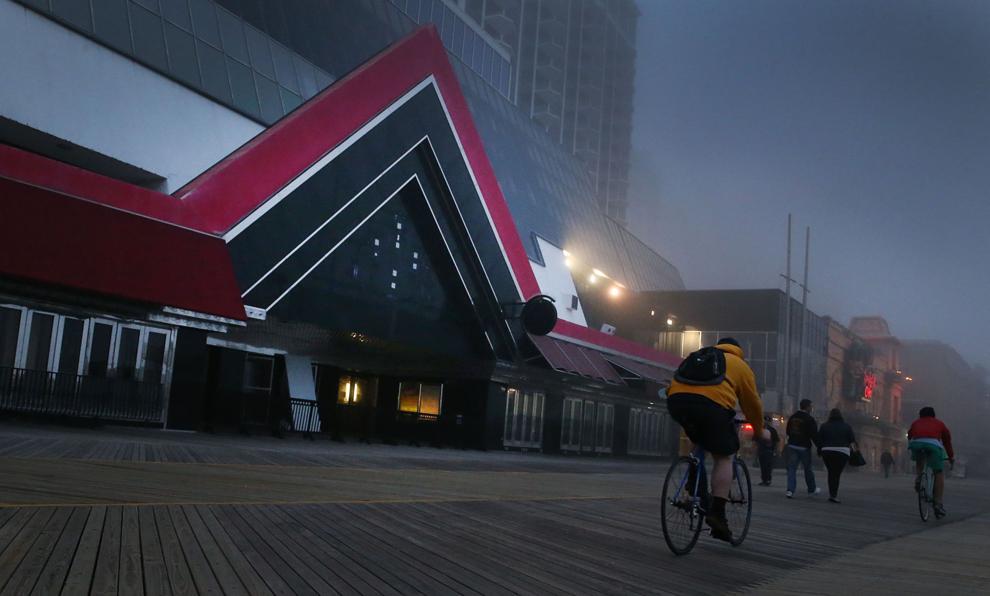 Trump Sign covered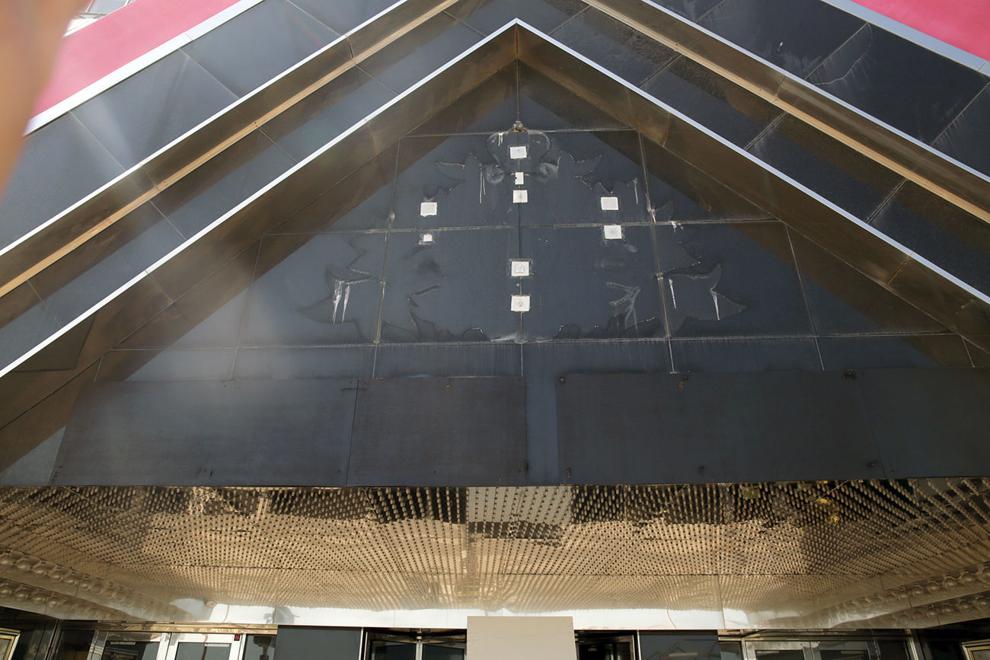 Trump Plaza to be razed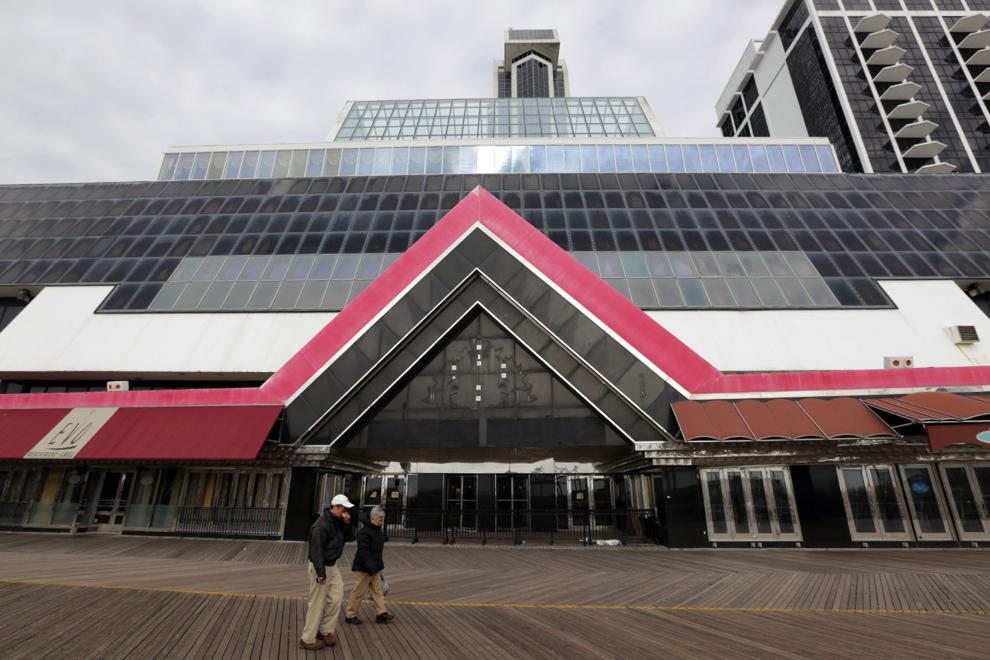 Trump Plaza to be razed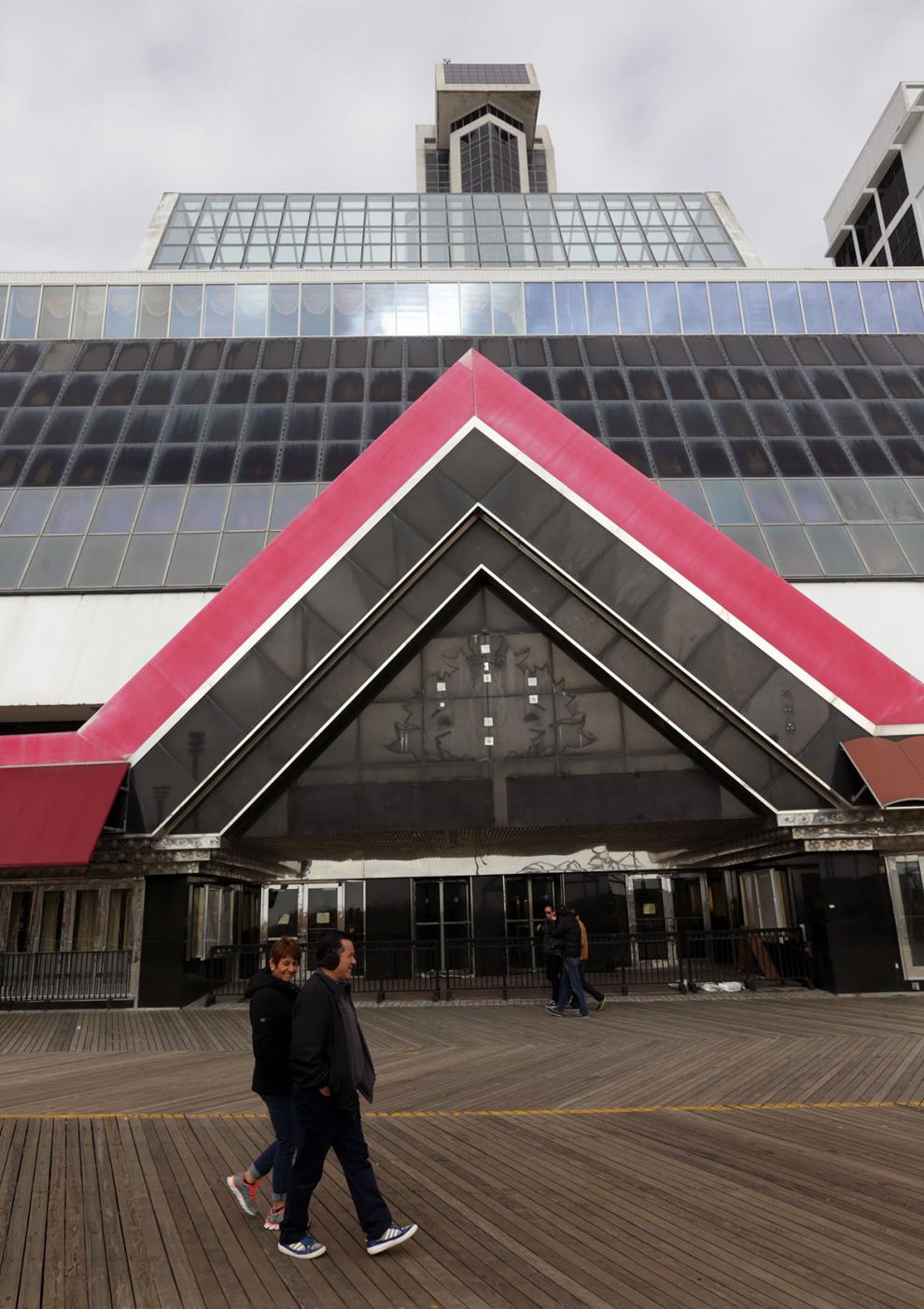 022817_nws_plaza07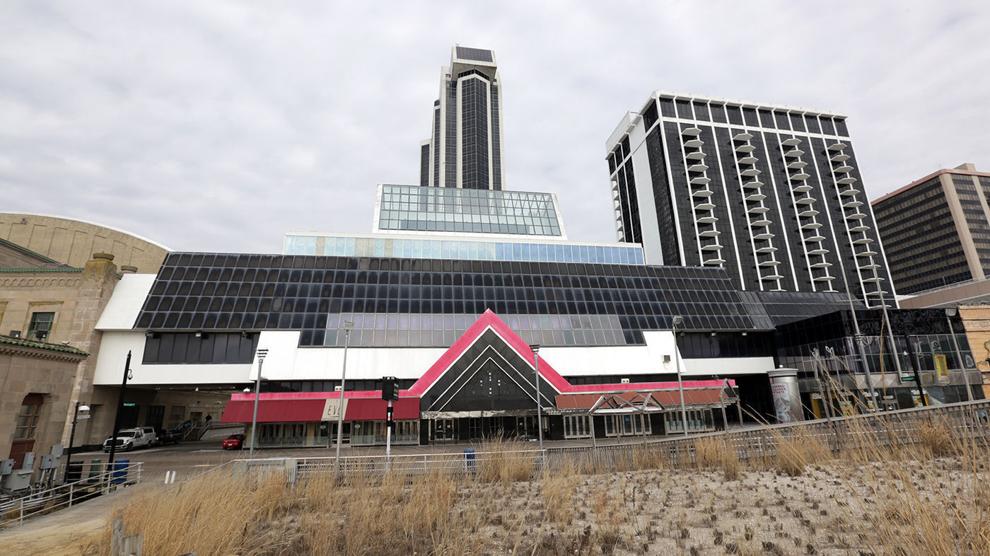 Trump Plaza to be razed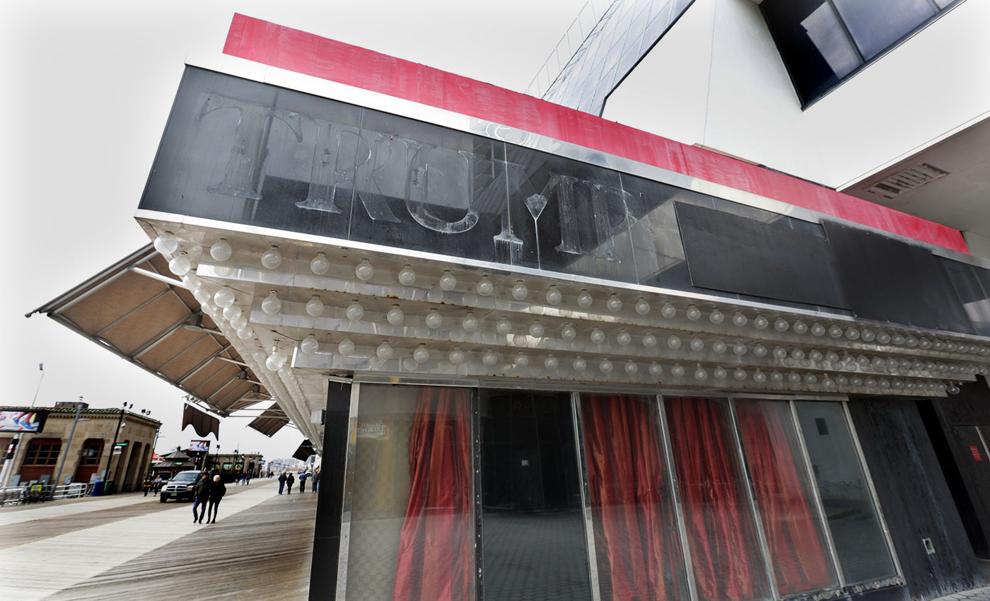 Trump Plaza to be razed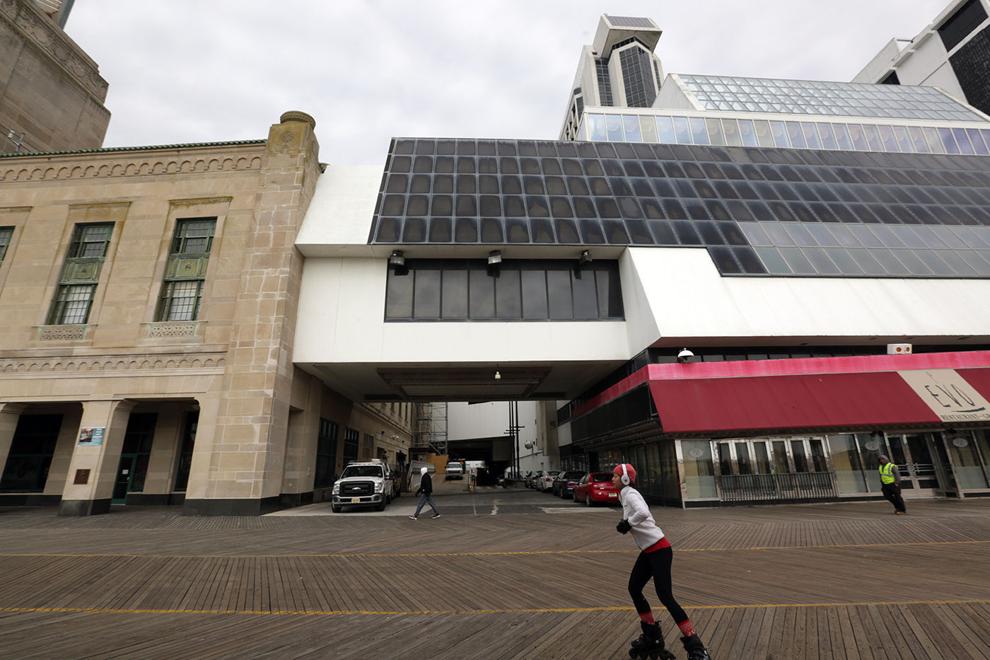 Trump Plaza to be razed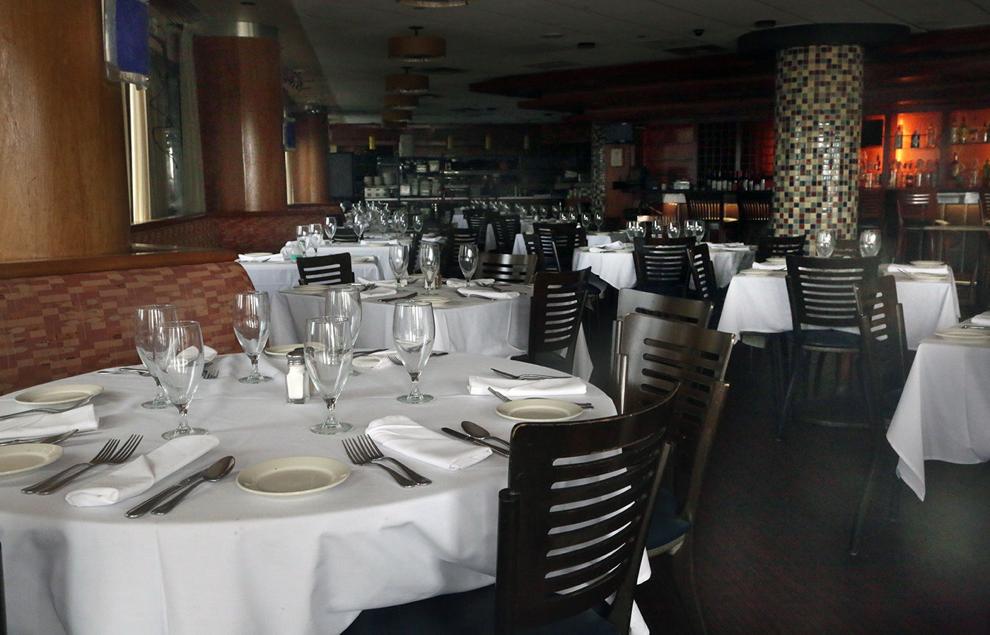 Trump Plaza to be razed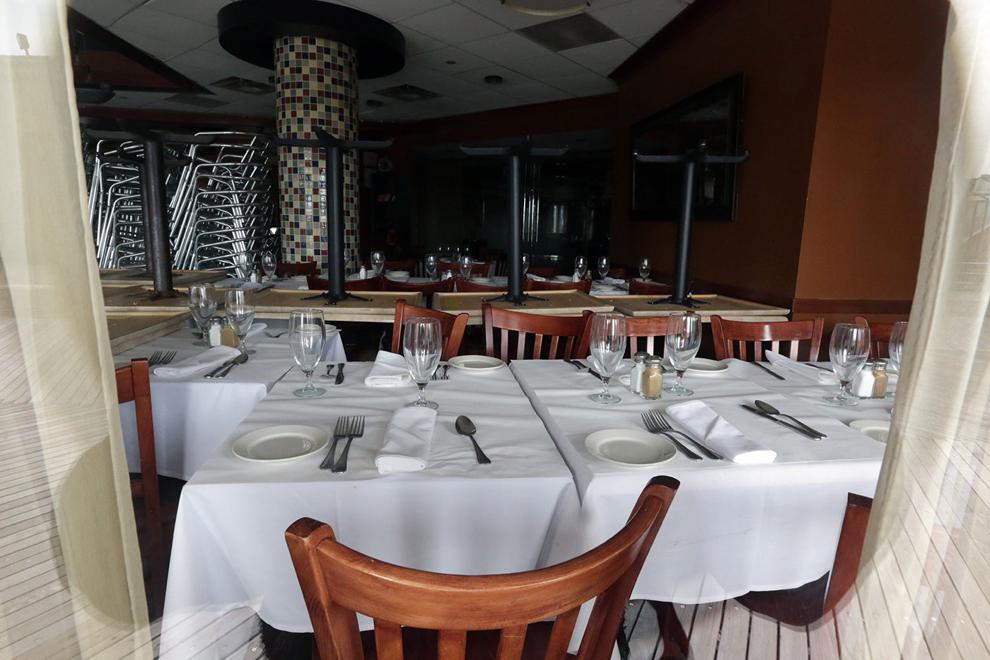 Plaza damage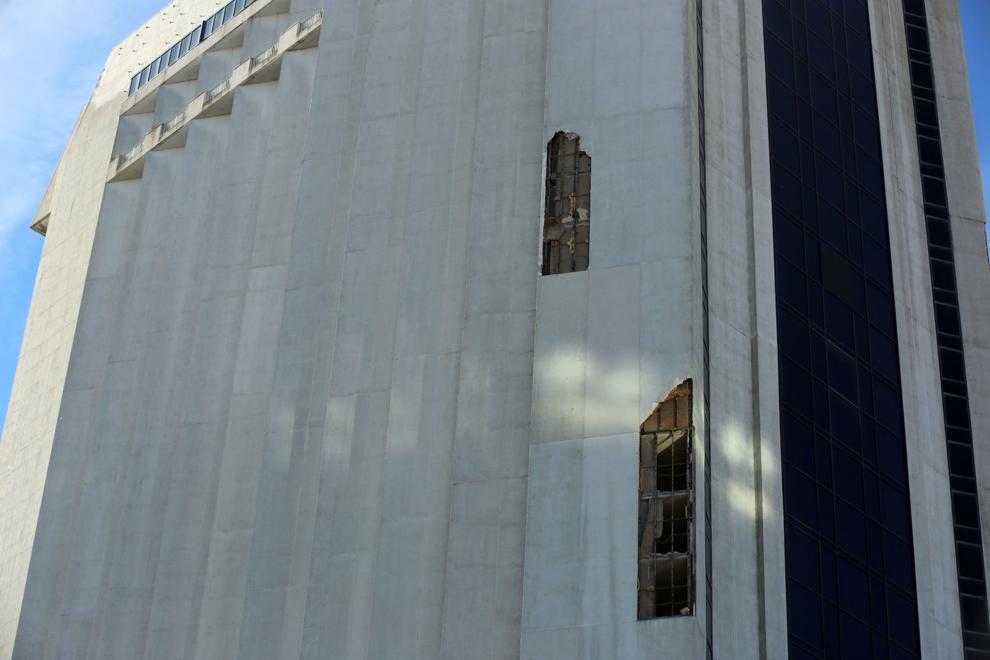 Contact Vincent Jackson: 609-272-7202
Twitter@ACPressJackson