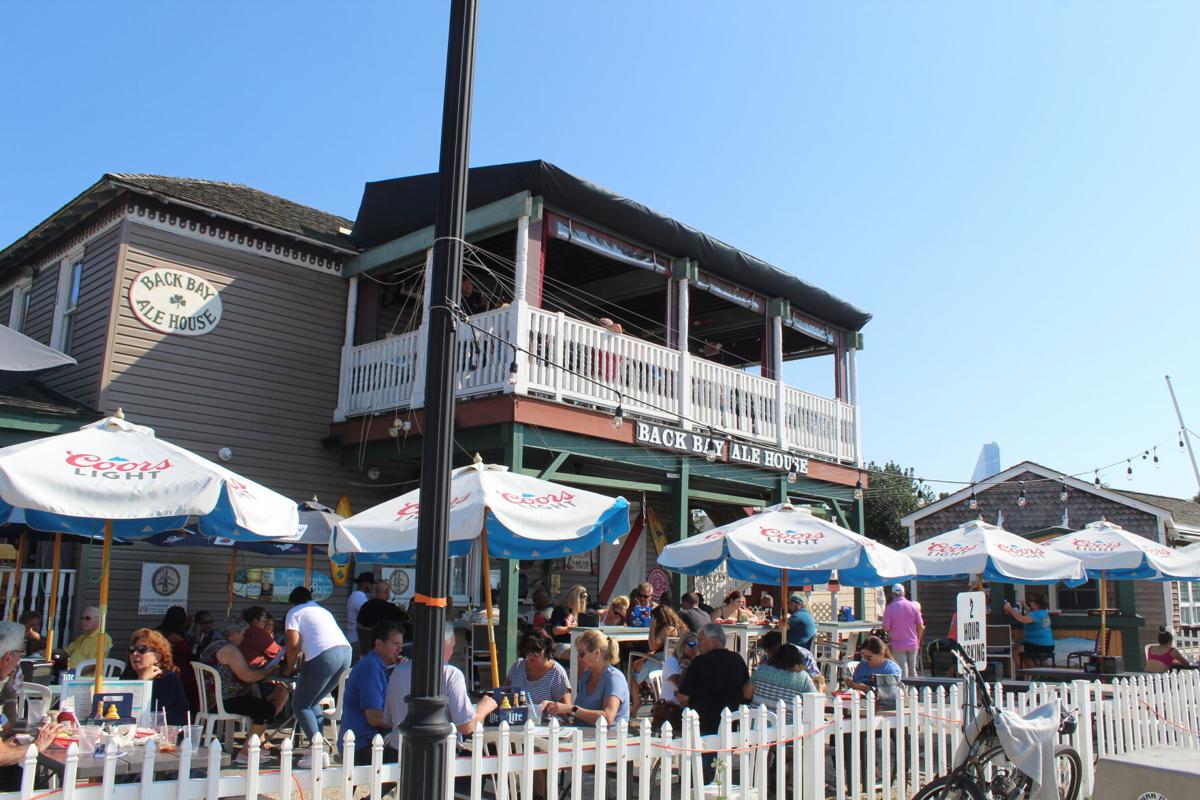 Thirty-seven establishments will extend their Atlantic City Restaurant Week menus to next week, the Casino Reinvestment Development Authority said Thursday.
Sponsored by the CRDA, the 13th annual Restaurant Week features 59 restaurants throughout Atlantic County.
Establishments are offering one or both of a prefixed three-course lunch menu for $15.21 per person and a prefixed three-course dinner menu for $35.21. Tax, gratuity and beverages are not included in the price.
The following restaurants will extend the prefixed offers into next week:
Angelica MacQueen and Justin Einwechter consider themselves to be "aspiring foodies."
Amada: Dinner only, Oct. 10, 11, 14, 15
American Bar & Grill: Dinner only, Oct. 10, 11, 12, 15
American Cut: Dinner only, Oct. 12-15
Angeline by Michael Symon: Dinner only, Oct. 10, 13, 14, 15
Back Bay Ale House: Lunch & Dinner, Oct. 10-15
Bar 32 Chocolate: Dinner only, Oct. 10, 13, 14, 15
Blue Water Grille: Dinner only, Oct. 10, 11, 14, 15
Capriccio: Dinner only, Oct. 10, 13, 14, 15
Chart House: Dinner only, Oct. 10, 13, 14, 15
Dolce Mare: Dinner only, Oct. 10, 11, 15
Eastwind: Lunch & Dinner, Oct. 10-15
FanDuel Sportsbook: Lunch only, Oct. 10-15
Girasole Ristorante: Dinner only, Oct. 10-15
Grotto Italian Ristorante: Dinner only, Oct. 10, 11, 12, 15
Guy Fieri's Chophouse: Dinner only, Oct. 10, 11, 12, 15
Izakaya: Dinner only, Oct. 10, 11, 14, 15
Jerry Longo's Meatballs and Martinis: Dinner only, Oct. 10, 13, 14, 15
Kuro: Dinner only, Oct. 10, 11, 15
Lillie's Asian Cuisine: Lunch and dinner, Oct. 10, 14, 15
Michael Patrick's Brasserie: Lunch only, Oct. 10-15
Noodles of the World: Lunch only, Oct. 10-15
Rhythm & Spirits: Dinner only, Oct. 10, 13, 14, 15
Ryfe Bar & Restaurant: Lunch and dinner, Oct. 10-15
Sandpiper Coastal Bar & Grill: Dinner only, Oct. 10, 11, 14, 15
Setaara Afghan French Cuisine: Dinner only, Oct. 13, 14
Tennessee Avenue Beer Hall: Lunch and dinner, Oct. 10-15
The Metropolitan: Lunch only, Oct. 10, 11, 12, 15
Top Golf Swing Suite: Dinner only, Oct. 10, 13, 14, 15
The Twenties Bistro: Dinner only, Oct. 10, 11, 12, 13, 14, 15
Vic & Anthony's: Dinner only, Oct. 11-15
Villain & Saint: Dinner only, Oct. 10, 11, 14, 15
Wingcraft Kitchen and Beer Bar: Lunch and dinner, Oct. 10-15
YOUYU Noodle Bar: Dinner only, Oct. 10-15
MargateJohnny's Café & Lounge: Lunch and dinner, Oct. 10-15
Mays LandingCareme's Restaurant at The Academy of Culinary Arts (ACCC): Lunch only, Oct. 11-14
Freddy J's Bar & Kitchen: Lunch and dinner, Oct. 10-15
VentnorPJ Buckets Seafood: Lunch, Oct. 10; Dinner, Oct. 10, 11, 14, 15
Contact John Russo: 609-272-7184
Twitter: @ACPress_Russo