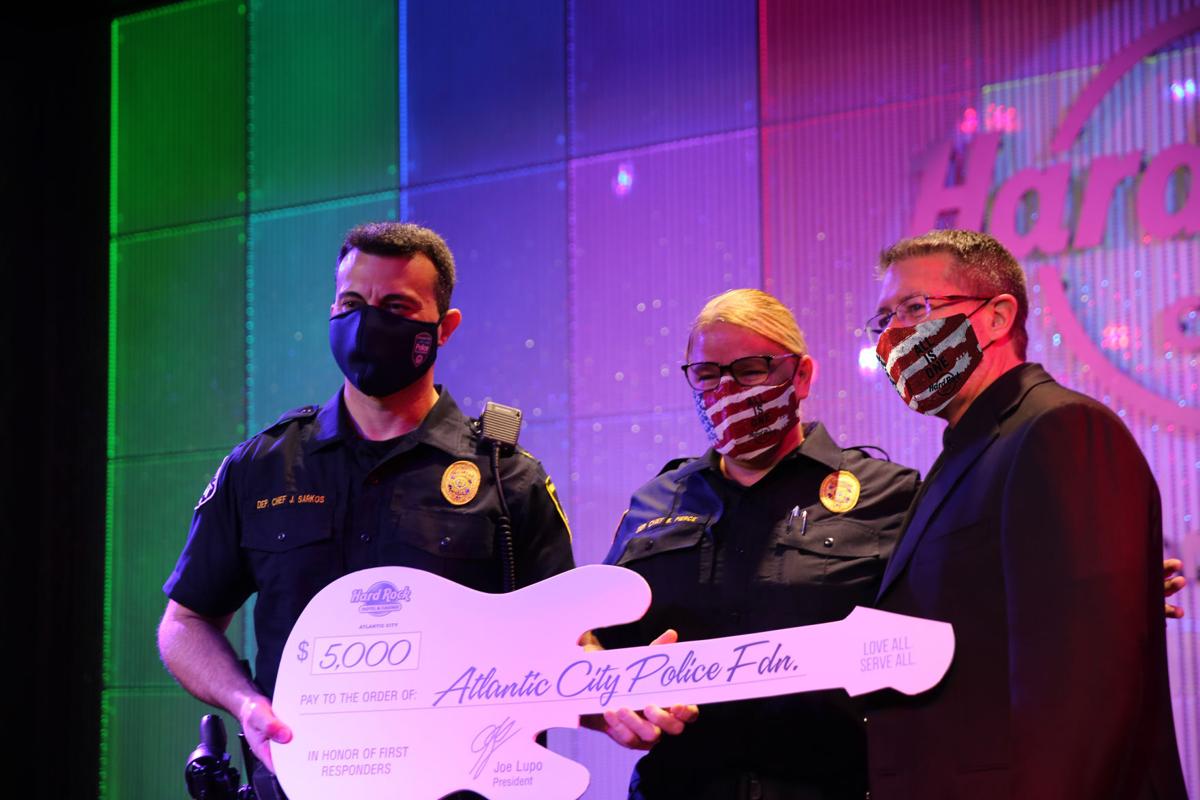 ATLANTIC CITY — National First Responder's Day might mean a little bit more in 2020 than in prior years.
The novel coronavirus has put law enforcement, firefighters and health workers on the forefront of the national conscious, as they continue to make personal and professional sacrifices to keep their communities safe.
On Wednesday, several of Atlantic City's casinos stepped up to show appreciation for those sacrifices through monetary donations and food drop offs throughout the city.
Hard Rock Hotel & Casino Atlantic City made $5,000 donations to the Atlantic City Police Foundation, the Atlantic City Fire Department and the AtlantiCare Foundation.
"We greatly appreciate all the support," said Atlantic City Police Lt. Kevin Fair. "That money is going to come back to the city. One way or another, that money is going to come back, whether it's through the police department or the organizations that the foundation supports."
Caesars Entertainment Inc. — which operates Bally's Atlantic City, Caesars Atlantic City, Harrah's Resort Atlantic City and Tropicana Atlantic City — and the company's employee-based volunteers, Caesars HEROES, brought meals to the Atlantic City Police Department, Atlantic City Fire Department and AtlantiCare Regional Medical Center-City Campus.
Since 2017, Caesars HEROES has hosted a HERO Day to honor the city's first responders. Casino chefs prepare meals and volunteers deliver them directly.
"(Caesars) have been unbelievable supporters for several years now," Fair said. "They've been amazing towards us ...and we can't thank them enough for that."
Caesars Entertainment will offer discounted hotel stays for first responders through Dec. 29.
Additionally, Caesars donated more than $10,000 to the Community Food Bank of New Jersey-Southern Branch from a portion of ticket sales — and a company match — from a live concert series at Harrah's this summer and fall.
The Boys and Girls Club of Atlantic City, Covenant House and Turning Point received food donations from Caesars Entertainment as well.
Contact: 609-272-7222
Twitter @ACPressDanzis