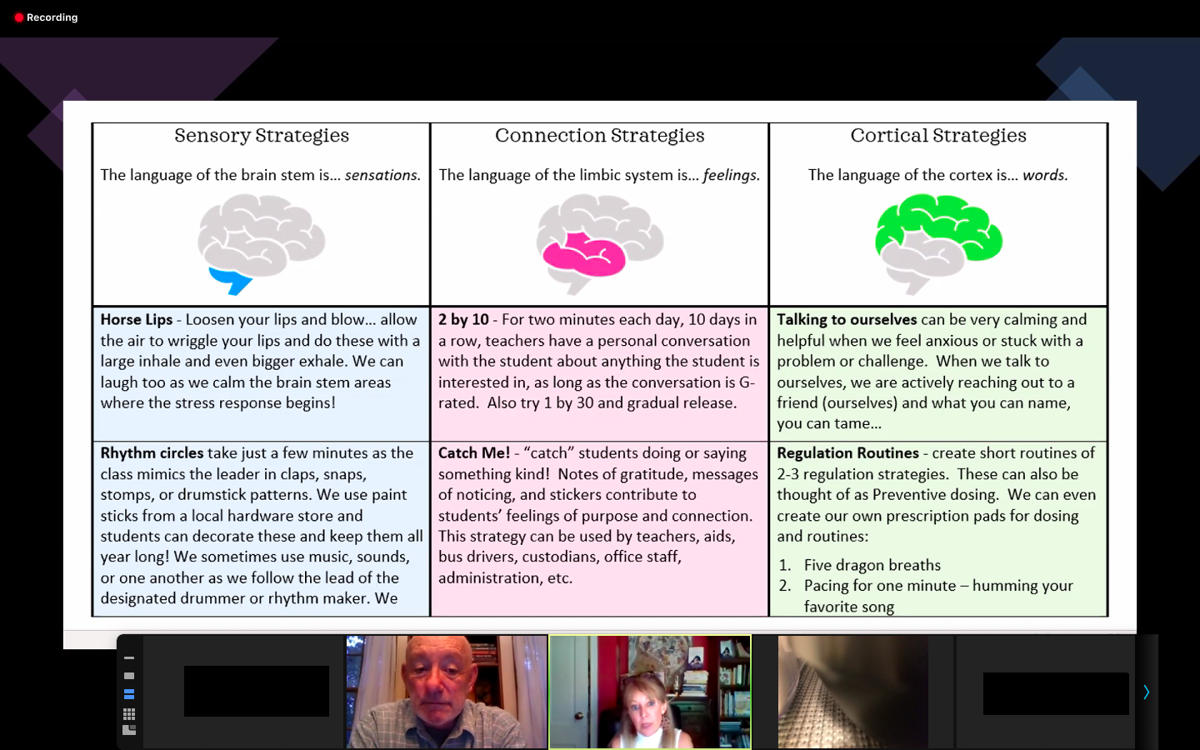 As difficult as it can be, it's important not to amplify children's frustration with the current state of affairs under COVID-19.
That was one of the main takeaways from two seminars Friday that were focused on giving parents tools to help their children cope during the pandemic.
The 90-minute Zoom presentations, sponsored by Cape May County, Cape Assist, Cape May County Healthy Community, P.R.I.D.E., Join Together Atlantic County and Atlantic Prevention Resources, sought to explain the ways in which the isolation and uncertainty of the pandemic can affect children.
Gov. Phil Murphy on Friday announced that child care services, organized sports practices an…
Cape Assist Executive Director Katie Faldetta introduced the program's two experts, Lori Desautels, an assistant professor at Butler University's College of Education; and Michael McKnight, an education specialist with the New Jersey Department of Education.
McKnight began by explaining the idea of collective trauma. The Holocaust and 9/11 are historic examples, but he said the current pandemic also qualifies.
"Parenting is normally difficult," McKnight said. "With schools closed and uncertainty about what we face, it's even harder."
McKnight said there's no clear point when stress becomes trauma. He said feeling easily angered, helpless, unmotivated and having trouble sleeping and concentrating are signs an individual's stress is too high.
"Kids in stress can cause their parents to mirror that emotion," McKnight said. "No one benefits from this. We can find ourselves in explosive arguments quickly with our kids."
When arguments happen, McKnight suggested taking time to reflect and then reaching out to restore the ruptured emotional connection between parent and child.
Desautels elaborated on McKnight's idea, saying the two basic conditions needed for well-being are to feel connected and to feel safe.
The number of positive cases of COVID-19 in New Jersey has increased by 1,261, bringing the …
"Just being with your child is healing," Desautels said.
She said the pandemic has resulted in chronic unpredictability, isolation and emotional and physical restraint. These conditions qualify it as an adverse childhood experience, or ACE. The accumulation of ACEs in childhood has been shown to increase the probability of a number of poor outcomes later in life, including poor academic achievement, depression, heart disease and obesity.
Desautels' solutions focused on presenting a calm, reliable demeanor to your children and seeking ways to allow them to express themselves either verbally, through writing or through art as appropriate. Validation is important, she said.
"When you can validate someone, what you're saying is, 'I hear you, I see you,'" Desautels said.
She recommended three questions to help your child work through a situation:
What can we do to make this better?
CAPE MAY COURT HOUSE — The Cape May County Board of Chosen Freeholders and several local ser…
"You have to model the type of person you want your child to be," Desautels said. "Don't try to talk them out of their bad feelings. Using play, using puppets, give that child an opportunity to express themselves."
McKnight said you shouldn't immediately try to fix your child's problem.
"Oftentimes when our kids are talking to us, they just need someone to bounce ideas off of," McKnight said. "Parenting isn't about being perfect."
Contact: 609-272-7210
Twitter @ACPressSpencer