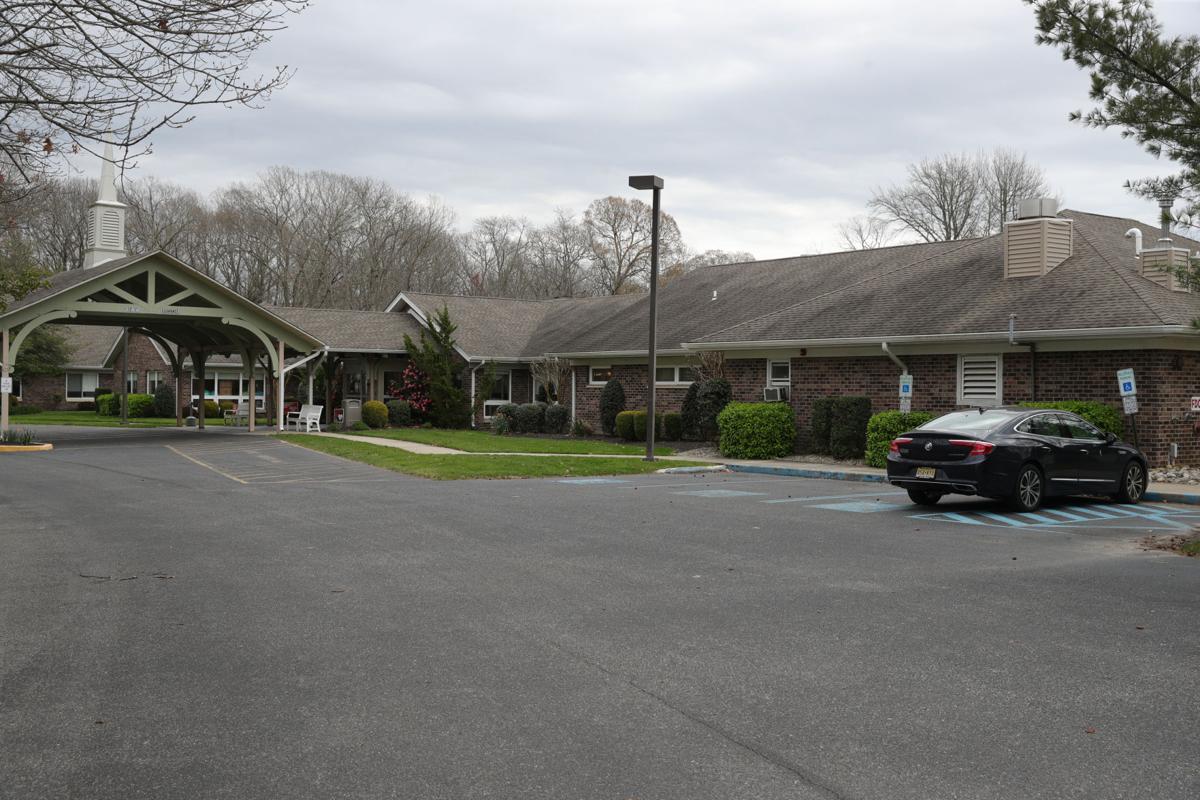 MIDDLE TOWNSHIP — For the first time since the spring, Cape May County on Aug. 3 reported no new COVID-19 cases at its long-term care facilities.
For county health officials, this was a huge achievement.
"Certainly a lot of our nursing homes got hit here in Cape May County early on, which unfortunately was a little bit of a struggle because we were still struggling to get enough PPE (personal protective equipment) for people, testing was a struggle," said Mary Tighe, assistant director of nursing with the county's Health Department. "It was really hard in the beginning."
Long-term care facilities have been among the hardest hit communities in the state during the ongoing COVID-19 pandemic, although New Jersey was not alone in that distinction.
"They've borne an outsize burden of this pandemic. We cannot understate the enormity of either the spread or the loss of life within these facilities," Gov. Phil Murphy said Monday during his regular COVID-19 response briefing, during which he announced $155 million in funding to help the facilities build up workforces and test staff.
Gov. Phil Murphy on Tuesday released an updated list of states from which New Jersey residen…
The state, which tracks cases at its long-term care facilities on its COVID-19 Dashboard, reported as of Saturday a cumulative 6,690 deaths and 24,651 positive cases among residents. For perspective, that is nearly half of all COVID-19 related deaths in the state, but about 1/8 of all positive cases.
State leaders have been criticized for allowing the virus to run rampant by not acting fast enough with testing mandates, or not enforcing stringent enough restrictions for the often privately owned centers.
"The department is very mindful of the enormous impact of COVID-19 on long-term care facilities and their residents and families. Each step in the reopening process has been predicated on having strict guidelines and requirements in place to contain and stop the spread of COVID-19, such as adequate staffing, adequate personal protective equipment, the ability to separate patients who test positive, infection prevention protocols, among other steps," said Nancy Kearney, a spokeswoman for the New Jersey Department of Health.
Kearney said in the spring, the state brought in experts from Manatt Health to develop short-, medium- and long-range solutions, many of which are already in motion.
"As Gov. Murphy said in Monday's briefing, 'New Jersey will learn from this pandemic and emerge as a national model for solving immediate problems and building future resilience,'" Kearney said.
At Monday's COVID-19 briefing, Gov. Phil Murphy announced that mandatory benchmarks will be …
As of Saturday, Cape May County reported 227 total cases and 57 deaths at long-term care facilities, with only two active cases.
Tighe said that early in March, as cases started popping up in long-term care facilities in the county, many of the nursing homes went on lockdown, allowing in only staff and not visitors.
"But unfortunately you still have staff who were coming in and out, and at the time we weren't as much aware of the asymptomatic people who were out there," Tighe said. "There was a lot we didn't know in the beginning."
She said that because those in long-term care facilities are already a vulnerable population, it made the effects of the virus and its spread more severe.
"Now, we still have a case that pops up here and there, but right now it's just sort of trickling in," Tighe said.
Gov. Phil Murphy announced Wednesday that parents or legal guardians will be allowed to visi…
Even some harder hit South Jersey facilities like the Hammonton Center for Rehabilitation and Health Care, which saw a massive outbreak at the height of the pandemic in the state, is reporting no new cases.
"The facility that had a large number of positive cases of COVID-19 through the weeks from mid-March to May worked hard to get those numbers down to where 156 residents and 40 staff have recovered to date," said Centers Health Care spokesman Jeff Jacomowitz, attributing the facilities' recovery to social distancing.
The Hammonton Center has had a cumulative total of 197 cases among residents and 59 among staff.
In one week at the end of April, the 240-bed facility went from two positives and no deaths to 147 cases and 10 deaths April 29, and soon after the Army National Guard was deployed to help with the coronavirus outbreak among residents. Forty-one residents there have died due to the virus.
Jacomowitz said the facility learned and adapted just as others around the country did.
Cape May County is seeing a surge in the number of tourists, especially young people, testin…
"Although the state guidelines are good, the virus turns the guidelines into a 'not-one-size-fits-all' scenario," he said.
The facility now has a strong supply of PPE should there be a second wave of the virus and facility-wide testing continues to take place, as well as front-door screening of staff, he said.
Like in Cape May County facilities, families are now welcomed back to visit loved ones at the Hammonton Center in an outdoor setting and by appointment.
"Things have improved greatly," Jacomowitz said.
Murphy's influx of funding for long-term care facilities is intended to help.
New Jersey families with loved ones in nursing homes can begin seeing one another again amid…
Tighe said Cape May County facilities are looking to focus any funds received from the state on hiring infection control specialists.
"Which is a good thing not just for COVID, but for flu and norovirus, a lot of those different organisms that are floating around in nursing homes and causing problems," she said.
On Monday, the Department of Health released a directive setting mandatory benchmarks for New Jersey's long-term care facilities to establish phases for reopening based on the time since a last outbreak and other, broader stages of the statewide reopening plan, Murphy said.
Of the $155 million in state and federal funds allocated to long-term care, $25 million will support the state's new staff testing program and $130 million is intended to stabilize and support the nursing facility workforce and infection control practices in the facilities.
Contact: 609-272-7251
Twitter @clairelowe