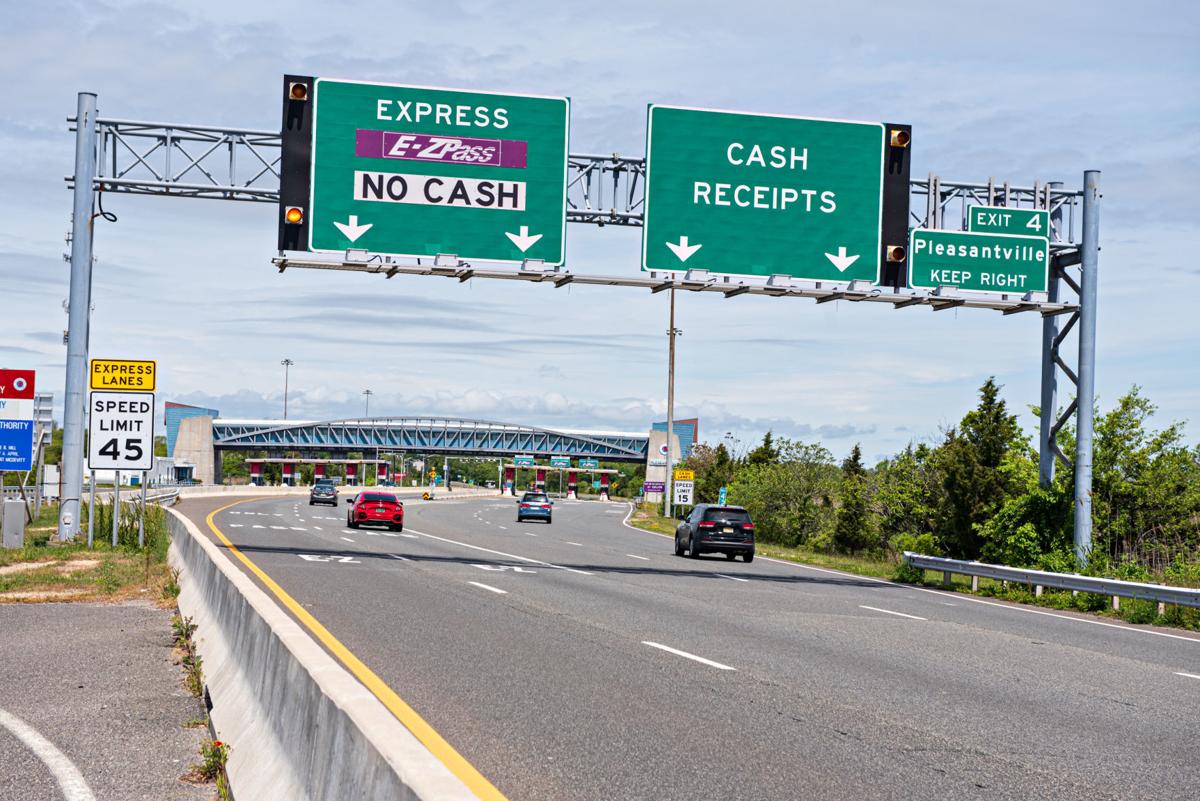 State environmental groups say they are disappointed by Gov. Phil Murphy's support of $24.5 billion in capital projects for the state's three major highways, including more than $16 billion for road widening.
"We are still asking Murphy to veto the minutes," said New Jersey Sierra Club Director Jeff Tittel, referring to the record of Wednesday's meetings of the New Jersey Turnpike Authority and South Jersey Transportation Authority.
On Wednesday, the Turnpike Authority voted to raise tolls 27% on the Garden State Parkway and 37% on the New Jersey Turnpike, and the SJTA voted to raise tolls 37% on the Atlantic City Expressway, all starting Sept. 13.
Tolls are going up, up, up on New Jersey's three major highways.
Tittel said he knows Murphy is unlikely to veto the minutes, which would send the authorities back to the drawing board on the projects and toll increases.
"We have to probably fight these project by project," Tittel said. "You are talking over $17 billion they are talking about spending. Think about what you could do with mass transit (for that amount of money)."
A spokesman from the Governor's Office declined to elaborate on how supporting the widening projects comports with Murphy's stated goals of cutting back on greenhouse gas emissions and fighting climate change.
At his Wednesday COVID-19 briefing, Murphy said the two authorities' plans are good ones.
"I don't agree with the premise … that this is inconsistent with our objectives" of lessening greenhouse gases, Murphy said.
He said the state's key economic attributes are innovation and infrastructure, talent and location, and that he promised not to 'kick the can down the road' on infrastructure.
"A whole lot of idling goes on right now of cars, and over time once the (widening) plan is executed that will go down dramatically," Murphy said, taking emissions down with it. "And second, the Turnpike Authority is going to put a lot of electric vehicle infrastructure into rest areas."
Environmentalists counter the idling will simply be moved to where the roads inevitably narrow, and say research shows widening of roads encourages more driving and less use of public transportation.
The SJTA plan would spend $150 million to widen the expressway to three lanes from two, starting at Exit 31 in Winslow Township, Camden County, and ending at the expressway's western terminus at Route 42.
Toll revenue on the Atlantic City Expressway was down more than 66% in April to just $1.1 mi…
The plan also calls for $60 million to build four new bridges on a new route to Atlantic City International Airport from what is now Exit 9. Environmentalists say it is unnecessary, given the underutilization of the airport, and simple improvements to the existing bridge and road would be as effective and cost much less.
"The plan does not explain how this possibly complies with the governor's safe clean energy goals," John Richman, environmental chairperson for Blue Wave New Jersey, said during the public portion of the Turnpike Authority's Wednesday meeting. "It does not explain what it would do in respect to air pollution in the state. It does not explain why there are not any significant dollars going to cash-strapped and deteriorating mass transit."
Most of the Turnpike Authority's $16 billion widening plan would be spent in North and Central Jersey. But about $1.1 billion would be used to widen the southernmost part of the turnpike from Interchange 1 to 4, a total of more than 30 miles. It would increase from two lanes to three, and replace or widen about 53 bridges.
Other South Jersey projects do not involve widening. An additional $85 million would be spent in Cape May County to complete or improve parkway interchanges 6, 13, 17 and 20, which include areas where new bridges were built to eliminate traffic lights. An additional $15 million would be used to improve Exit 29 to become a full interchange and close Exit 30, to avoid sending dense traffic onto residential Laurel Drive.
When explaining their reasons for proposing a 37% toll increase on the Atlantic City Express…
The Sierra Club and other environmental groups support some elements of the capital plans, such as $200 million to prepare for a Glassboro-to-Camden light rail line. Tittel said his group also supports a $1.4 billion project to raise seven miles of the parkway between Atlantic and Ocean counties. The road travels over marshes at the mouth of the Mullica River between Port Republic and Bass River Township, and floods during storms.
But such projects are a drop in the bucket compared to the widening plans, the groups contend.
Richman contested the assertion by union members who supported the plan that widening will reduce congestion and pollution.
"Show us the data. Show us the studies that will prove it," he said.
He said repairing roads and investing in mass transit would provide more jobs and longer-term jobs than road widening.
"In direct conflict and opposition to the administration's own policies, going ahead with this plan would be the height of hypocrisy," Richman said. "If you are only going to give lip service to clean energy, at end of the day, you are as much a fossil fuel proponent as the climate denier in the White House. The master plan and executive orders are not worth the paper they are written on."
Contact: 609-272-7219
Twitter @MichelleBPost