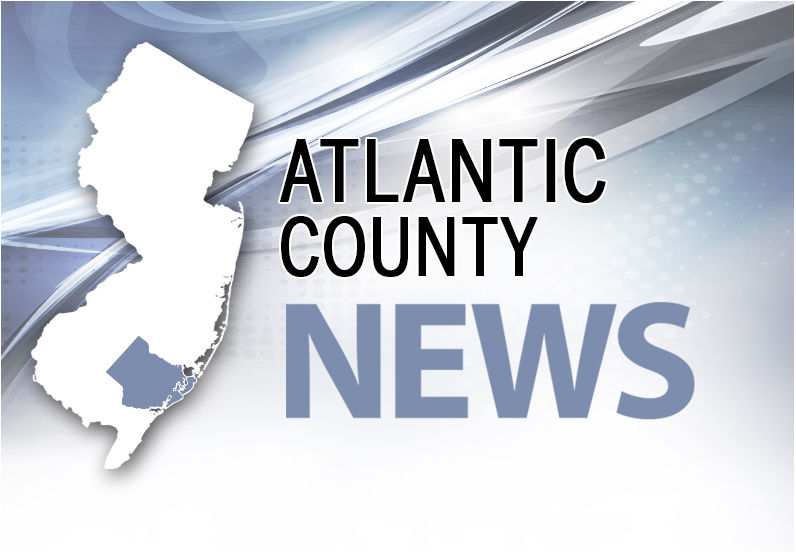 Atlantic County's property value is stable, with a $32.6 billion ratable base and no major changes in municipalities' share of the county tax rate this year.
The county tax board approved its 2021 abstract of ratables Friday, dividing its tax levy among all 23 municipalities "based on true values vs. assessed values," said Tax Administrator Keith Szendrey.
The county's equalized value increased slightly from $32.3 billion in 2020 to $32.6 billion in 2021. The value of Atlantic City casinos was not included, since casinos make payments in lieu of taxation.
This year's abstract uses a ratio provided by the state on Oct. 1, 2020, for each town, comparing the assessed values in the town to actual sales that took place from July 1, 2019, to June 30, 2020.
So more recent hikes in sales prices, driven in part by the desire to escape cities for more suburban areas during the COVID-19 pandemic and the ability to work remotely, won't affect the data until next year, Szendrey said.
ATLANTIC CITY — The citywide property revaluation that started in 2019 is complete, and prop…
The board also passed a resolution giving Margate an additional year to do an ordered revaluation of the city, partly because the city's real estate market has values going up extremely fast, a trend that may not last.
Margate's ratio of its assessed value to is actual value is now at 86.17% of values, the lowest ratio in the county, according to the abstract.
But no municipality wants to do a revaluation at the height of a market, Szendrey said, as it then faces years of tax appeals and the need to make refunds when values fall.
"That costs municipalities a whole lot of money," Szendrey said.
Municipalities must refund the local, school and county taxes but are only reimbursed by the county — not the school districts — Szendrey said.
ATLANTIC CITY — After years of costly tax appeals and the resulting removal of casino proper…
When properties are over-assessed, only those property owners who appeal get a benefit. Those who do not appeal continue to pay too much, Szendrey said, resulting in unfairness.
It will cost Margate $750,000 to $1 million to do its revaluation, and "that's not an amount of money you want to spend, only to have to spend it again," he said.
The extended deadline will provide an additional year for the market to work out any bubbles, Szendrey said.
"If the market is still this high a year from now, it will be an indication it's not panic buying," he said. "On the residential side, prices are up like crazy, but commercial office space and other things have been adversely affected."
The municipalities now closest to 100% valuation are Absecon (98.94%) and Northfield (101.38%). Buena's property is assessed at 107.09% of its value, higher than the actual sales recorded there.
Politics has complicated attempts to help Atlantic City property owners deal with a big, une…
The median price jumped 9.51% — from $246,709 in December 2020 to $270,166 in June 2021 — Credible said.
Median price increases were driven largely by inventory shortage, historically low mortgage rates and intense homebuyer demand. The analysis found more people favoring lower-cost communities over higher-priced cities, largely because of remote work opportunities that came out of the pandemic.
On Oct. 1 this year, the state will issue new ratios for each town based on sales that took place from July 1, 2020, through June 30, 2021.
So next year's abstract of ratables is likely to change more drastically, since the real estate market has heated up in the past year and some towns will benefit more than others.
NORTHFIELD — A county freeholder subcommittee is seeking ways to help Atlantic City property…
"This Oct. 1 we will see all 23 towns with absolutely horrible ratios, the values are going up so much," Szendrey said. "All 23 ratios are going to be distorted by the same process we are giving Margate more time to deal with. Everybody is going to look like horribly undervalued."
Board member Greg Sykora suggested Margate's recent increase in sales prices may also be driven by the large amount of new construction there in recent years.
"Margate was one of the strongest for new construction when values were down," Sykora said. "It's nice to see that countywide all cities are trending in a positive, upward direction."
Those towns whose equalized values went up this year, like Brigantine, Corbin City, Egg Harbor Township and Galloway Township, will shoulder a slightly larger share of the county tax burden this year compared to last year.
Those whose equalized values fell, such as Atlantic City, Hamilton Township, Pleasantville and Ventnor, will share a slightly smaller share of the county tax burden this year.
PLEASANTVILLE — The Atlantic County Board of Taxation ordered city to undergo a revaluation.
The differences will be slight, however, as values only rose or fell slightly in all towns.
REPORTER: Michelle Brunetti Post
609-272-7219