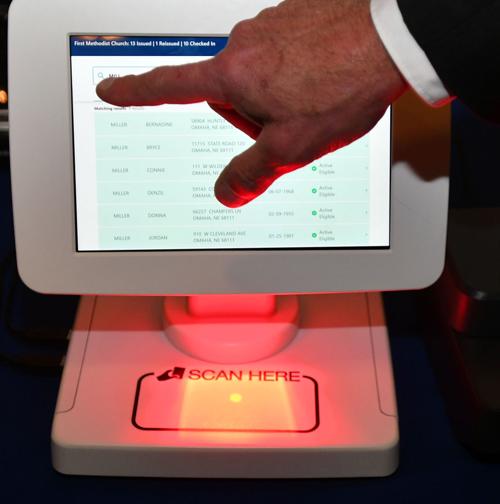 The Atlantic County Board of Elections agreed at a meeting Tuesday night on four of the five locations for early voting sites, but split on whether to use a county building in Hammonton or the Martin Luther King Jr. Center in Newtonville, Buena Vista Township, for the westernmost location.
Democrats John Mooney and Audrey Miles voted in favor of the MLK center, while Republicans M.J. Couts and Chair Lynn Caterson preferred to use the Family Success Center site on Bellevue Avenue in Hammonton.
"I went to both. (The Hammonton location) is on a very busy street with a lot of traffic ... a very congested area for people coming in. That's one of my concerns," Miles said.
Mooney and Miles also argued the Newtonville site is more central to people living in District 5, which covers the western and southwestern parts of the county.
Caterson said public transportation options were better to the Hammonton location, and Couts said the Family Success Center is modern and accessible, since it is a county building.
The Atlantic County Board of Elections will meet July 20 to choose early voting locations, C…
Since the four-member board split evenly, the decision will be made by Democratic County Clerk Edward McGettigan.
A new state law requires 10 days of early voting by machine starting Oct. 23. Based on its population, Atlantic County was required to open five such early voting sites.
The county is purchasing e-poll books and new voting machines that create a paper trail, and an undetermined amount of the cost will be covered by the state, board members said.
The county had to find sites that are available seven days a week and that provide adequate security, security cameras and are accessible to the handicapped.
The four sites all agreed on are the Atlantic City Free Public Library, which is in District 1; the county's Shoreview Building on Shore Road in Northfield, which is in District 2; the Atlantic County Library branch in Mays Landing, in District 3; and the library branch in Galloway Township, in District 4.
The state's first mostly in-person election since the COVID-19 pandemic struck seemed easy t…
While the board chose to locate one early voting site in each of the county's five districts, Atlantic County voters can go to any of the five sites they prefer. They are not required to use the one in their district.
Atlantic City Council must now approve allowing the use of the city library for that location to be finalized, board members said. Locations are final for the three county buildings, which are available at no cost.
Early voting will take place on the second floor of both the Atlantic City and Mays Landing library locations, but elevators are available in both buildings, members said.
Contact Michelle Brunetti Post:
Twitter @michellebpost