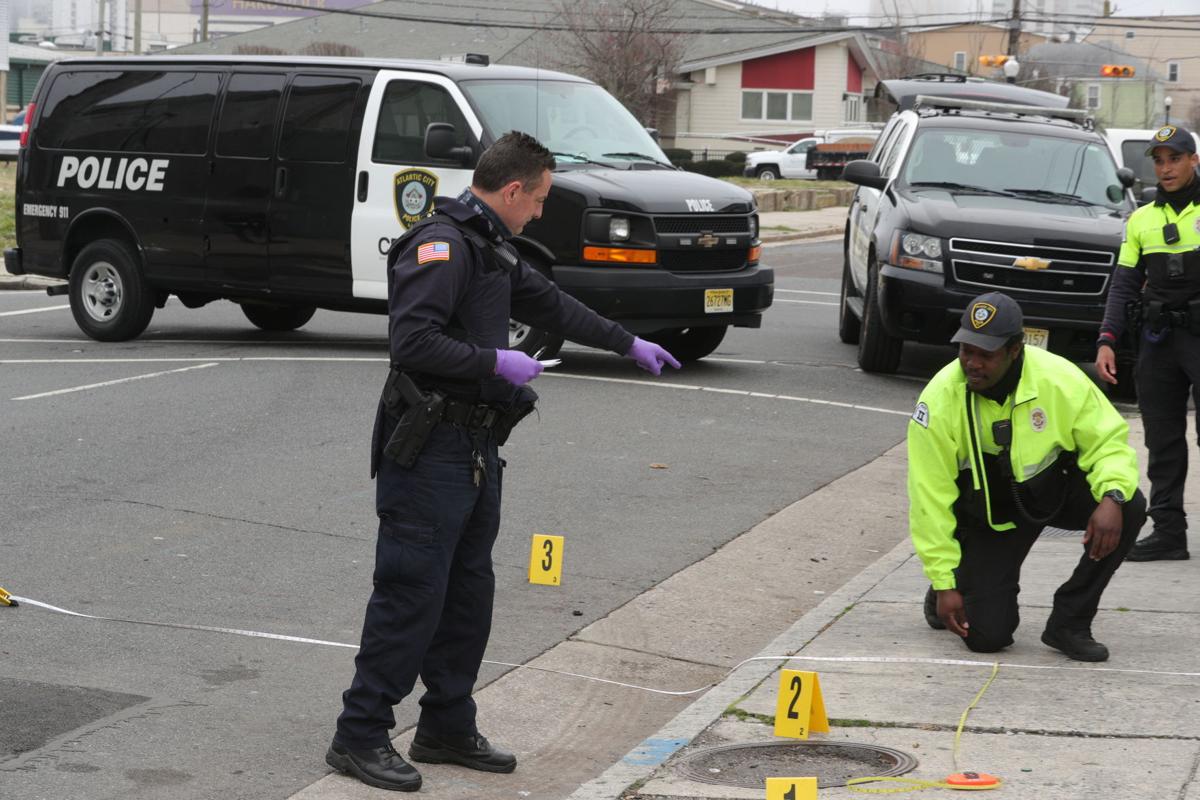 This year, Atlantic City will join Paterson, Trenton and Newark in getting substantial funding from a state Anti-Violence Out-of-School grant.
The state budget Gov. Phil Murphy signed last month included $6 million to be split among Atlantic City and the three other cities, or about $1.5 million for each, according to Assemblymen Vince Mazzeo and John Armato, both D-Atlantic.
"It's the first time Atlantic City has gotten the money. We were happy the governor signed on to it," Mazzeo said. "Not just in this budget, but in future budgets hopefully."
Mayor Marty Small Sr. said the funds will help expand the One Neighborhood Evolution program he and interim police Officer-in-Charge James Sarkos announced in November.
"My administration is being proactive in the fight against senseless violence, and this funding will help us grow our programs," Small said.
ATLANTIC CITY — The city's antiviolence program called together local youth, Boardwalk merch…
Small also said part of the grant will be used to get a fall sports program up and running in October.
Mazzeo and Armato advocated for the resort to be included in the funding stream, they said.
Funding has been used in the three other cities in past years to provide education and job training for those not succeeding in school, to create violence reduction and conflict resolution programs, and to provide victim services, according to the lawmakers.
Small announced in November the start of the anti-violence initiative called One Neighborhood Evolution, which he said follows similar programs used in cities such as Newark and Los Angeles.
The program, which is partially funded through a $75,000 grant by the Atlantic City Police Foundation, trains local and rehabilitated ex-offenders to prevent violent crime through intervention and mediation.
In many cities across the country, police departments and residents are consumed by incident…
Atlantic City has seen a recent surge in gun violence, much like cities across the nation. Four people were fatally shot in the resort in the six weeks leading up to the end of June.
"It's been a rough few weeks here with violent and tragic deaths," Small said June 17.
City officials have talked about the need for more police officers, have been enforcing juvenile curfews and have been looking for ways to promote unity among the city's diverse population groups.
Last month, Councilman Moisse "Mo" Delgado and Councilwoman LaToya Dunston called for the state to intervene in what they are calling a "violent crime crisis" in the resort. But Small and the majority of City Council stressed the need for the city to police itself.
Small was looking for funding for more youth activities, with a goal of giving young people every chance to succeed in life, Mazzeo said.
"This is not in one area, not in one part of the country," Armato said of increasing violence and crime following the worst of the COVID-19 pandemic. "We elected officials have to step up and do everything we can to curtail this."
REPORTER: Michelle Brunetti Post
609-272-7210