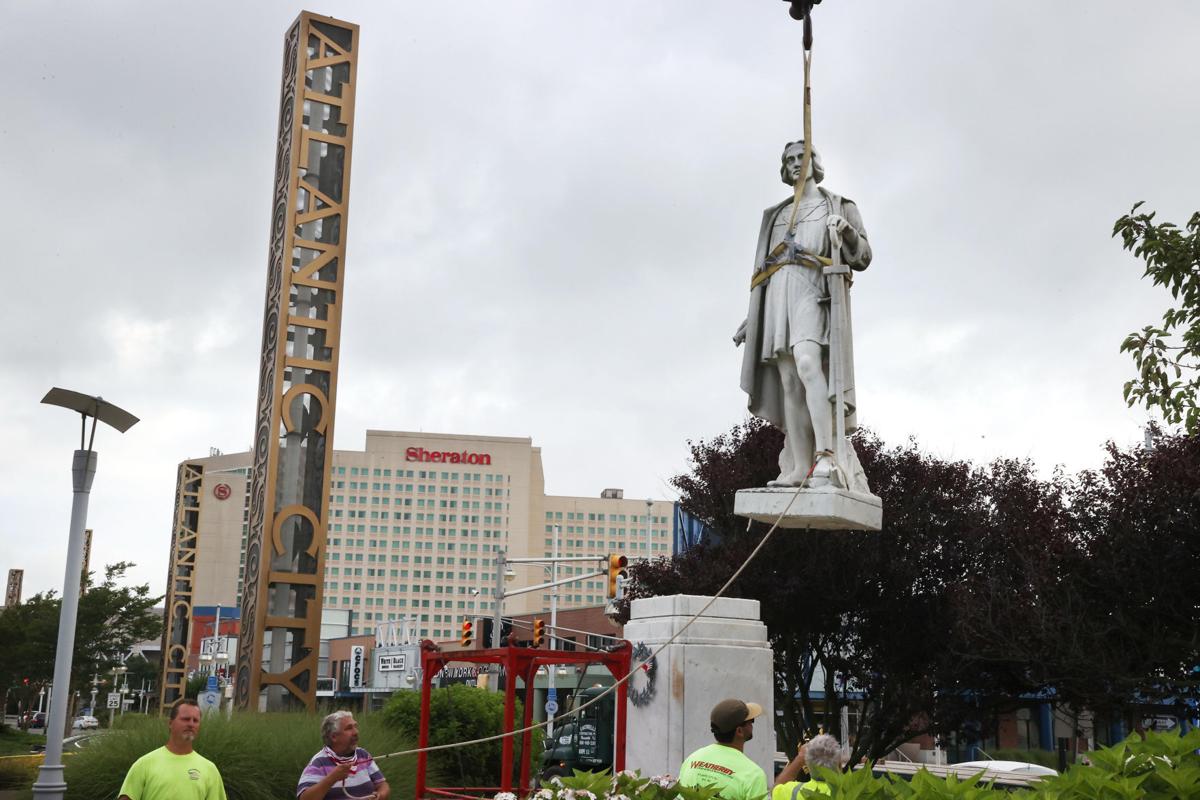 ATLANTIC CITY — A city steeped in Italian culture and history may become the latest town to find alternative ways to honor that legacy than by celebrating Columbus Day.
On Wednesday, City Council will consider a resolution declaring the second Monday in October as Italian Heritage Day.
The second Monday in October this year is the 12th, which is annually observed as the national holiday for Columbus Day.
The governing body also will consider declaring Aug. 9 as Indigenous People's Day in Atlantic City.
A resolution introduced last month to recognize Indigenous People's Day on the second Monday in October was tabled.
Atlantic City's proposed actions are the most recent example of regional and nationwide conflicts over Columbus statues resulting from the social justice protest movement.
Several New Jersey cities, including Atlantic City, Trenton and Newark, have taken down statues of Columbus. The cost to Atlantic City to have the Columbus statue removed and transported to a secure location was $19,000.
Contact: 609-272-7222
Twitter @ACPressDanzis