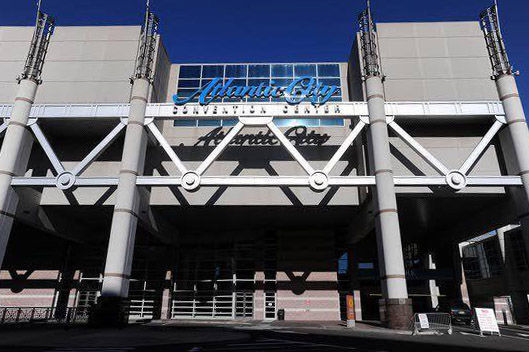 ATLANTIC CITY — More than two years after the Casino Reinvestment Development Authority began its quest to bring a supermarket back to the resort, the project is seemingly at a standstill.
City officials have cited the pandemic and the slow-turning wheels of government as reasons for the delay.
"It is painfully slow, but moving things through government can often be slow," said Matt Doherty, CRDA's executive director. "We are committed to making it a reality. ... This is a necessary project. Atlantic City is a food desert."
During his February State of the City address, Mayor Marty Small Sr. said COVID-19 delayed the project.
"Let me tell you about how the pandemic messed things up," Small said. "We had the meeting Feb. 19, 2020. CRDA said, 'All right, March 18 we're going to huddle back up,' but March 16, the world changed. We closed casinos, City Hall went full remote, kids were out of school."
NORTHFIELD — Yisela Santiago picked up her 11-year-old son, Devin, from school a few weeks a…
Despite the delays, Small reassured residents a supermarket will come to the resort.
"It's going to happen, ladies and gentlemen, and if it doesn't happen, it will not be from my effort," Small said. "We're doing each and every thing that we possibly can to make this happen for the good people of Atlantic City."
The resort has been without a proper grocery store for more than 15 years, forcing residents to go to the mainland or to neighboring Ventnor for groceries.
The city is considered a food desert because access to affordable, healthy food is limited due to the absence of a supermarket.
Access to high-quality foods was identified as a focus in a 2018 report by state officials on steps Atlantic City could take to return to local control. The report, co-authored by Jim Johnson, former special counsel to Gov. Phil Murphy, highlighted the city's issues.
Jesse L. Tweedle Sr., the outgoing Pleasantville mayor, gives credit for his political caree…
"Many Atlantic City residents have limited access to a regular provider of high quality food, no access to a movie theater outside of the casinos and limited options for their children after school or during the summer," according to the report. "DCA (Department of Community Affairs), CRDA and the City have commenced efforts to address some of these issues. They are pivotal to rebuilding community life and some are essential to the health and safety of residents."
The project first got off the ground in October 2018, when CRDA contracted with Uplift Solutions, a nonprofit consulting company, for $157,500 to find an operator for the proposed grocery store.
During a CRDA meeting Aug. 20, 2019, Village Super Market Inc., which operates 30 ShopRite stores across four states, was authorized to be the developer and operator of the 40,000-square-foot supermarket at Baltic and Indiana avenues.
Bill Sumas, executive vice president of Village Super Market, directed questions to the company's attorney, Dan McCarthy.
McCarthy did not respond to a request for comment.
ATLANTIC CITY — The COVID-19 pandemic has delayed some critical projects in the resort, from…
Officials estimate the store will cost about $13.5 million and will take about 13 months to build.
In addition to the grocery store, Village Super Market is considering more at the site with a sit-down restaurant, job training facility and a micro-fulfillment center that would use robotics to carry out online orders, Walt West, director for sustainable food systems for Uplift Solutions, said in 2019.
Roughly 125 jobs will be created by the ShopRite's opening, with 75% going to low- or unskilled workers, according to CRDA officials.
And 89% of employees would be covered by unions and paid a living wage with paid vacation, sick and personal days, and health coverage.
ATLANTIC CITY — Sacoya Mills was staying at Harrah's Resort Atlantic City for a couple night…
As of Tuesday, Doherty said the project is in the pre-development stage.
"It hasn't reached the development stage yet, so whatever phase would be pre-development, we're in that phase right now," Doherty said.
There were concerns about environmental elements at the site that have been cleaned up, he said.
Contact Molly Shelly:
609-272-7241
Twitter @mollycshelly