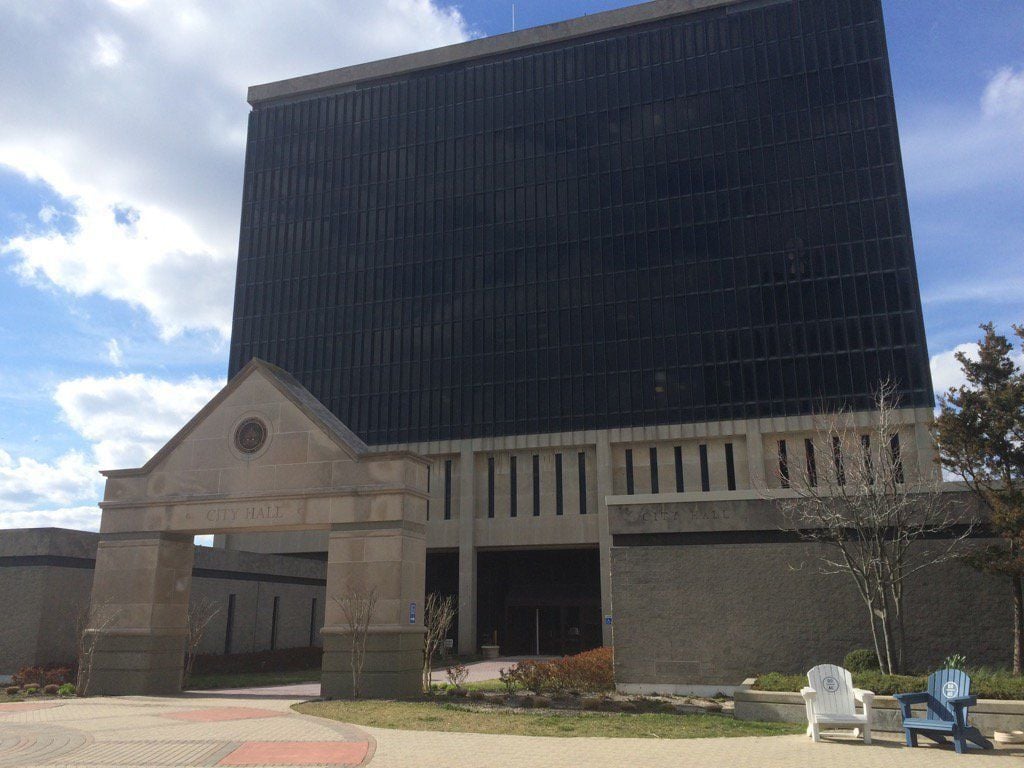 VOTE NOW: Do you believe a siren will help better enforce Atlantic City's juvenile curfew?
ATLANTIC CITY — Visitors may hear sirens off and on until June 18 but shouldn't be alarmed.
The city's Office of Emergency Management has begun testing its updated emergency siren system.
Thanks to grant money from the COVID-19 Economic Relief Act, the city was able to upgrade its existing siren system, which has been in place for about nine years.
The system has now been expanded past the Boardwalk and into neighborhoods across the resort.
Not only are the sirens meant to warn residents about extreme weather and emergency situations, but soon they will serve as a reminder of the citywide juvenile curfew.
"Years ago, there used to be sirens for curfews, and it was a great resource to get information out to the kids," said Scott Evans, the city's fire chief and head of the Office of Emergency Management. "So that is one of the plans, for the mayor to utilize it (the siren) for curfew. There has been no specific policy written up on how that will happen, but we're currently working with the police to implement some sort of policy for curfew."
The curfew ordinance, which was enacted by the city council in 2006, prohibits anyone younger than 18 from being in public places without a parent from 10 p.m. to 6 a.m.
"At the time, there was an increase in juvenile violence, juvenile gang activity and crimes being committed by individuals under the age of 18. Unfortunately, the same can be said in 2021," said Rebekah Mena, public information officer for the office of Mayor Marty Small Sr. "Following completion of the siren system testing, city officials will activate the siren system daily at 9:30 p.m. to notify youth of the curfew. The Atlantic City Police Department will begin to strictly enforce the Juvenile Curfew Act."
Recent incidents, such as the death of Boardwalk merchant Mehmood Ansari, who died after an altercation with two juveniles on April 1, have reignited the discussion around policing the city's youth.
Mena said that after 10 p.m., anyone who appears to be under the age of 18 and doesn't have a parent present will be subject to being stopped by officers.
Juveniles found in violation of the curfew will be brought to the public safety building, and a parent or guardian will be notified.
Violators and their parents can be issued summonses and penalties could include fines of up to $1,000 and community service, Mena said.
"It's important to note there are exceptions to the ordinance, which include emergencies, coming from work and being with a parent or guardian," Mena said. "The goal of enforcing this ordinance is to keep the youth of Atlantic City safe."
An unscientific online poll showed that 43% believe a siren would help better enforce the city's juvenile curfew while 50% think it would not.
"They had this when I was a kid, it really didn't matter," Aisha Pearson, who grew up in Atlantic City, wrote on Facebook. "I also hung out in the (sub)burbs, with no siren. But the cops showing (up) at your door with your child to remind you of the curfew or you would get a fine, was (and) is a great deterrent."
According to the poll, 6.8% of respondents believe the curfew as a whole is unconstitutional.
Members of the state's Libertarian Party have been vocal about their disapproval of curfew laws.
In 2015, the party launched the Preempted Ordinance Repeal Project that aims to get municipalities across New Jersey to repeal loitering ordinances.
According to the party's website, the project has successfully had loitering ordinances repealed in more than 30 towns.
"This will make no difference," Spencer Belz, of Upper Township, wrote on Facebook. "Those who want to stay out past curfew won't care when a siren goes off."
Evans, of OEM, said the new alert system will utilize three means of communication to keep residents up to speed with developing emergencies.
"We're going to utilize it (the alert system) to its fullest capabilities," Evans said. "We're going to be pairing up social media sites, geo-messaging and the sirens to send out that critical information during emergencies and impending storms."
Evans said the city's Twitter and Facebook pages will post updates during emergencies for residents to stay up to date.
Additionally, residents can opt in to receive Code Red alerts to stay even further in the loop.
Code Red is the communication system the city uses that allows residents and visitors to opt in to receive emergency notifications directly from officials.
The siren system can also be used in specific places instead of being sounded citywide.
"We know that Fisherman's Park and Chelsea Heights will be one of the first neighborhoods to flood, so we will target those two sirens prior to high tide," Evans said. "And with the coordination, you will also get the alert from Code Red and the social media sites."
Evans hopes that within the next few weeks the testing stage will be over.
"We have a real good vision here and a plan for this," Evans said. "We're excited about this whole package."
609-272-7241
Twitter @mollycshelly