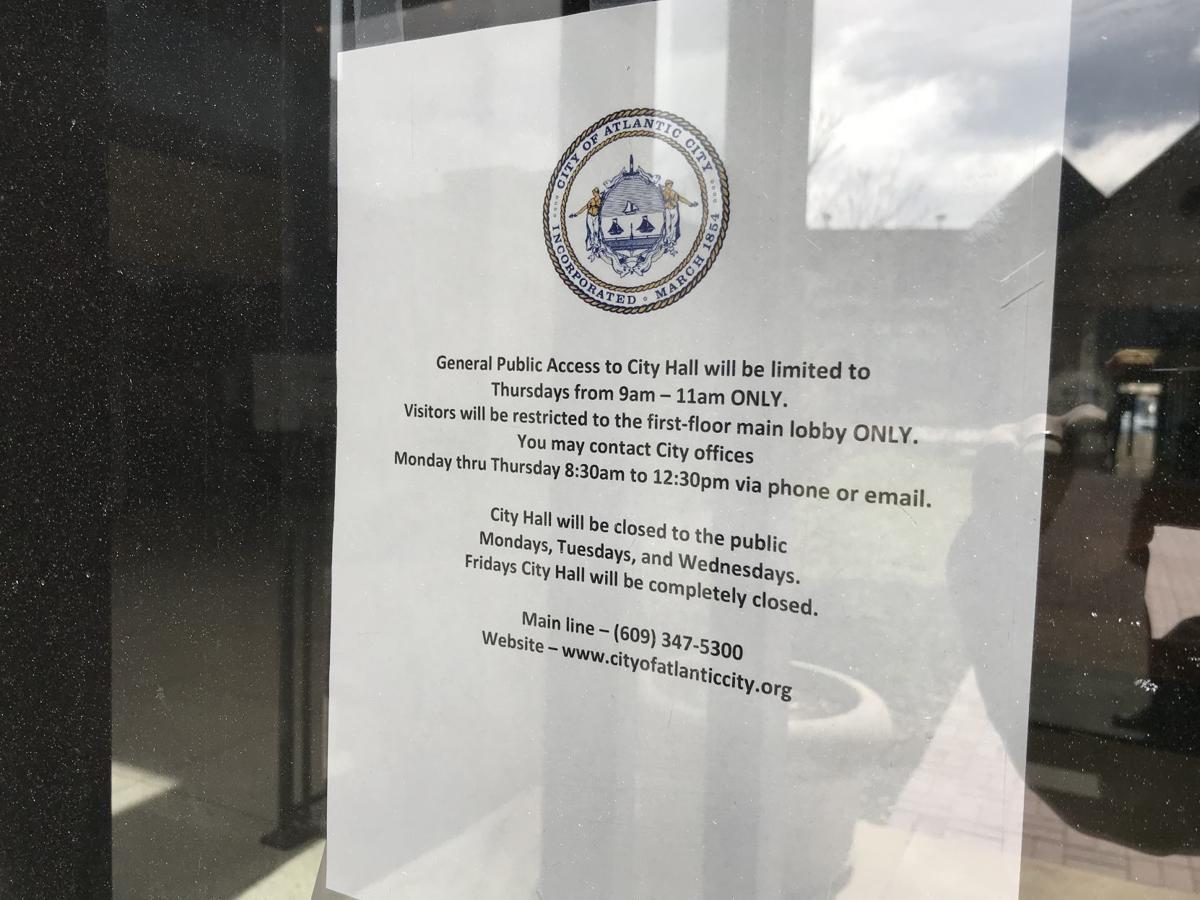 ATLANTIC CITY — In an ongoing effort to mitigate risk and exposure to the new coronavirus, the mayor announced Monday that hours for City Hall employees would be reduced and the building would be mostly closed to the public until further notice.
Mayor Marty Small Sr., who declared a state of emergency and designated the city a disaster area Friday, said during a news conference Monday afternoon that more than 1,000 public employees would not be working any more than four hours per day, four days a week until April 20.
The employees, regardless of whether they are hourly or salaried, will still be paid in full, Small said.
MARGATE — It looks like Lucy the Elephant won't be adding Airbnb host to her resume … yet.
"We did this to combat social gathering with the understanding that we still have a job to do," the mayor said. "We still have to serve the citizens of Atlantic City."
The modified work schedule coincides with the closing of city schools. Small said the change allows employees to be home with their children.
"This is an evolving situation, it is extremely fluid and we have to continue to plan," Small said. He later added that "if this policy is not good enough, we are prepared to go to the next level, which is work from home."
The city employs 1,030 people, 828 of whom are full time.
City Hall will be closed to the public except from 9 to 11 a.m. Thursdays.
City Council's meeting Wednesday will be live-streamed on the city's website, but the public is prohibited from attending. Public comments will be accepted via email to the city clerk or members of council. The meeting will begin at 5 p.m.
About 2:30 p.m. Monday at JD's Pub and Grille in Galloway Township, nine customers sat at th…
Small also announced an extension for property tax bills that are due May 1. The 30-day extension until June 1 includes a 10-day grace period with waved penalties and fees. Council will vote on the measure Wednesday evening.
The Atlantic City Aquarium is closed to the public, and all city-sponsored recreation activities have been canceled. All events scheduled at the All Wars Memorial Building have been suspended until further notice.
Additionally, Small said he planned to meet with fire Chief Scott Evans and Dale Finch, director of the city's Licensing and Inspection Department, to coordinate a "thorough wellness check" on all non-Housing Authority senior buildings.
Cedar Markets, which operates multiple grocery stores in the city, has volunteered to assist seniors who may be in need of food, Small said.
"I would encourage everyone to take this as serious as possible," the mayor said.
Contact: 609-272-7222
Twitter @ACPressDanzis