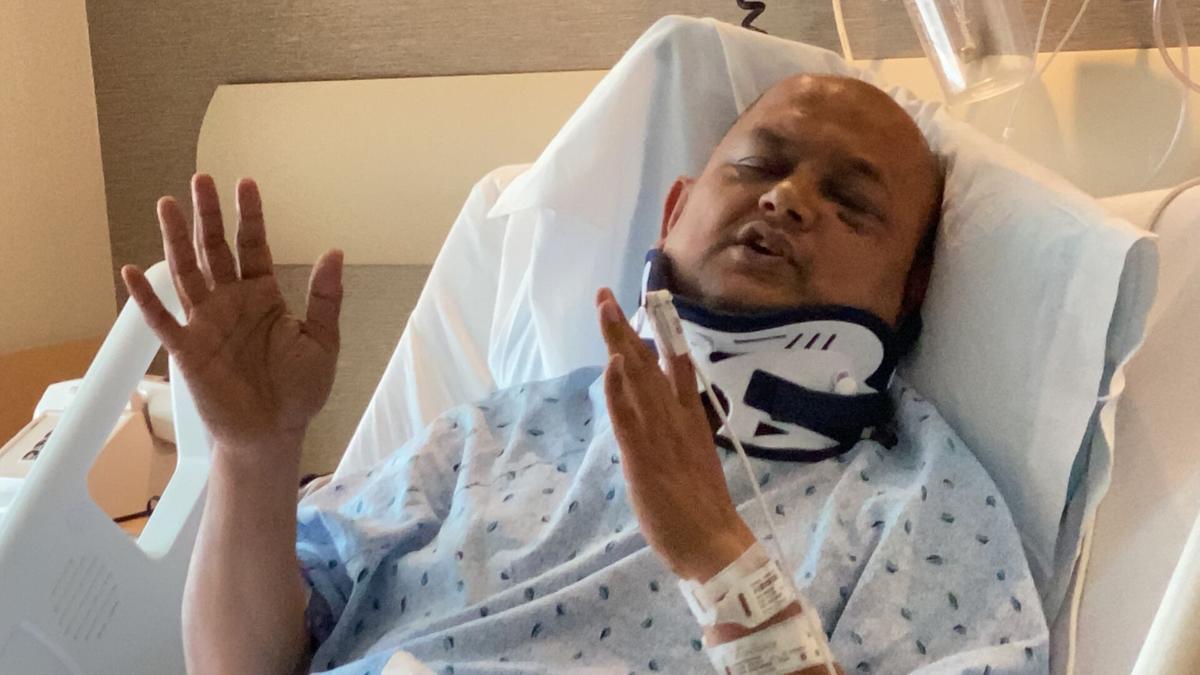 ATLANTIC CITY — Police are searching for two people who are believed to have been present during the Thursday night assault of 4th Ward Councilman MD Hossain Morshed, Lt. Kevin Fair said Wednesday.
Fair described the pair as a Black man who is 35 to 40 years old and 5-foot-5 wearing a red shirt with a beard, and a Black or Hispanic woman wearing a denim shirt and shorts.
The pair left the scene, a parking lot near Florida and Atlantic avenues, in a dark-colored, four-door sedan traveling north, Fair said.
Morshed was assaulted about 10:45 p.m. Thursday after he left Masjid Al-Hera mosque on Atlantic Avenue and walked to his car.
"When I tried to get off of that parking lot to Florida Avenue, unfortunately one car blocked me," he said. "It was dark, and I didn't know what was going on. I get out of my car and was going to ask them why, 'Why you guys block me?'"
ATLANTIC CITY — The Casino Reinvestment Development Authority on Tuesday awarded a $2 millio…
Morshed said another car pulled up and blocked another exit. He said three passengers in that car were armed with guns.
One of the attackers told him not to go against the city's needle exchange, which was up for repeal by City Council on Wednesday, Morshed said.
"They said two sentences: 'This is a message for Atlantic City. This is a message for Atlantic City police,'" Morshed said.
Morshed was transported to AtlantiCare Regional Medical Center, City Campus. On Monday morning, he underwent surgery to repair broken bones in his eye socket and nose.
Carol Harney, CEO of the South Jersey AIDS Alliance; the New Jersey chapter of the Council on American-Islamic Relations; and Jenna Mellor, executive director of the New Jersey Harm Reduction Coalition, have called on state agencies to launch their own investigation into the attack.
ATLANTIC CITY — City Councilman MD Hossain Morshed underwent surgery Monday morning to repai…
Anyone with information on the assault can call police at 609-347-5766 or text tip411. Begin the text with ACPD.
Contact Molly Shelly:
609-272-7241
Twitter @mollycshelly