Atlantic City's Gertrude Newsome has lived through two World Wars, the Great Depression, the Civil Rights Movement, constitutional amendments giving women and African Americans the right to vote, the 1918 flu pandemic and now COVID-19.
Friends and local leaders gathered Wednesday to recognize all that lived history and to celebrate Newsome's 107th birthday.
Newsome is a resident at the Eastern Pines Convalescence home on Vermont Avenue in the city's 1st Ward. Eastern Pines Activity Director Maria Sayres and longtime friend Nancy Martin, 65, of Atlantic City, arranged the celebration.
The guest of honor sat at a tented table in the facility's courtyard, where she was well positioned to see friends who came by to congratulate her from the safe remove of the sidewalk.
She was presented with a large cake and posed for photos with friends, staff and members of the Police Department.
MAYS LANDING — Atlantic Cape Community College announced plans Monday to honor its 695 gradu…
Born in Virginia, Newsome worked as an educator in Philadelphia before moving to Atlantic City in 1981.
Once here, she helped run her husband's boarding house, Newsome's, formerly of 126 N. Indiana Ave. in the 3rd Ward. Martin was a resident there when Newsome moved to town, and the two have been close friends since. Martin said Newsome comes from a family of educators and that she has both a daughter and granddaughter, neither of whom were able to make the celebration due to the pandemic.
ATLANTIC CITY — Although Caesars Entertainment Corp. is still waiting for state gaming regul…
"She's a speaker and an outgoing person," Martin said. "She loves to read and to socialize. She's really a wonderful, strong woman with lots of history and a passion for people."
Sayres said Newsome takes breakfasts in bed and reads the newspaper every morning. She's involved with the resident council and her church, New Shiloh Baptist in the city.
Newsome credits her longevity to a low-stress life, no drugs, no alcohol and no smoking. She's a lifetime member of both the Order of the Eastern Star and the Elks.
When she ran her boarding house, Newsome would bring homeless people in for a hot meal and shelter when they needed it.
She found she was in need of shelter herself Wednesday as the heat and humidity were a drain on her good spirits. She retired to the cool embrace of Eastern Pines' air conditioning just before 1st Ward Councilman Aaron "Sporty" Randolph and 3rd Ward Councilman Kaleem Shabazz arrived with plaques in recognition of Newsome's 107-year milestone.
EGG HARBOR TOWNSHIP — After six years of dormancy, Reed's Farm has started to grow produce a…
"Mrs. Newsome is an icon of Atlantic City," Shabazz said. "We love her."
Mayor Marty Small Sr. arrived with a proclamation declaring June 10, 2020, Gertrude Newsome Day in Atlantic City.
The Rev. Dave Mozelle of Angelic Health, which provides hospice care at Eastern Pines, has known Newsome since he was 3 months old. The 60-year-old is amazed how sharp she remains.
"She's always been a woman of memory," Mozelle said. "She loves to have conversations. I think that's the component (that keeps her going)."
Atlantic City women celebrates 107th birthday
-- HIDE VERTICAL GALLERY ASSET TITLES --
Gertrude Newsome turns 107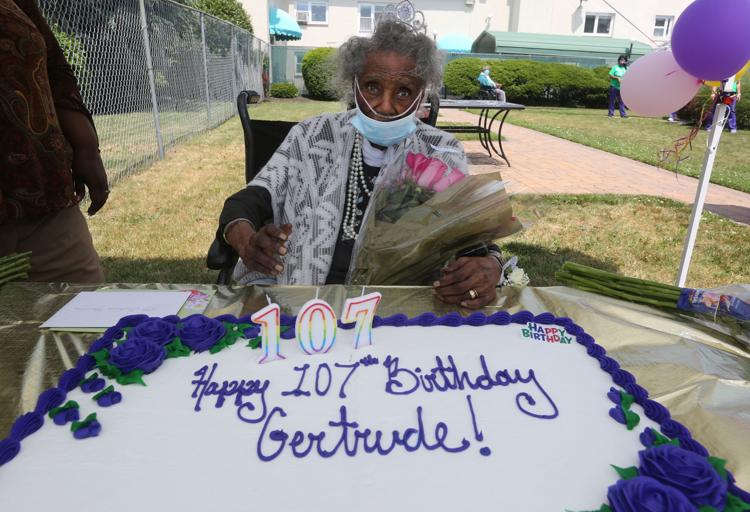 Gertrude Newsome turns 107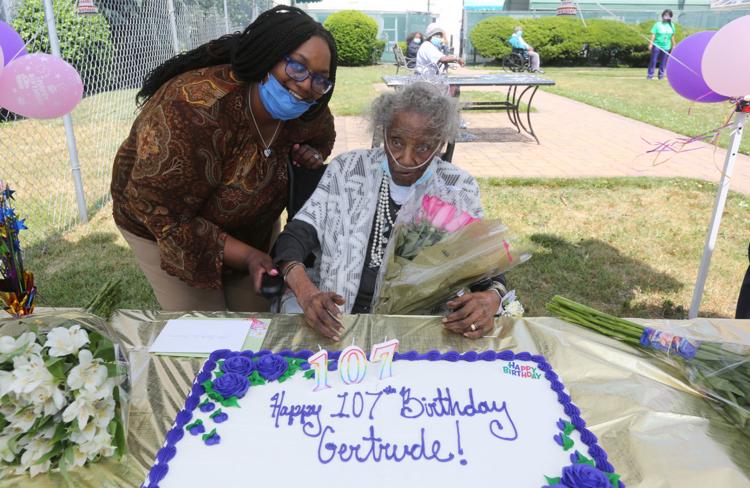 Gertrude Newsome turns 107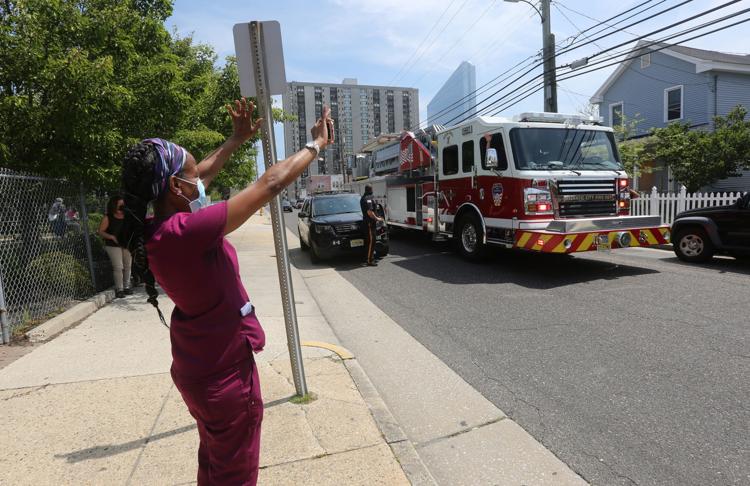 Gertrude Newsome turns 107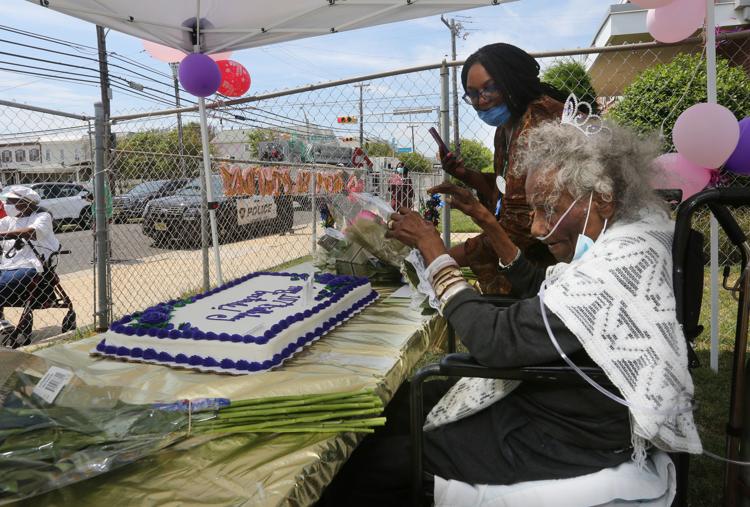 Gertrude Newsome turns 107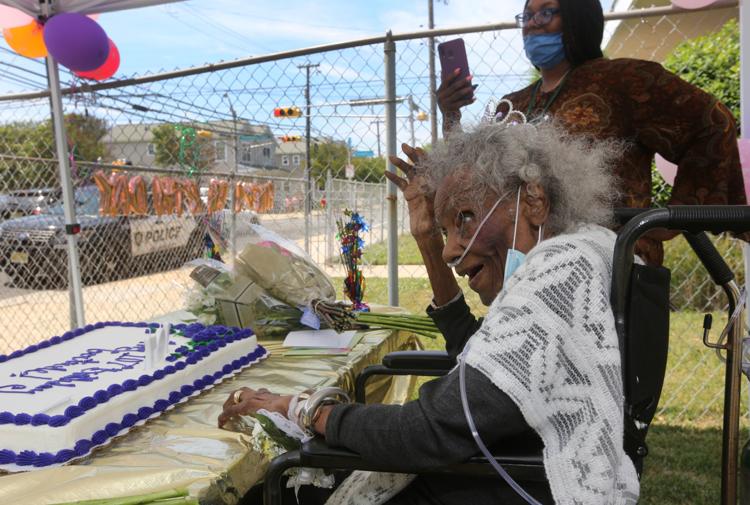 Gertrude Newsome turns 107
Gertrude Newsome turns 107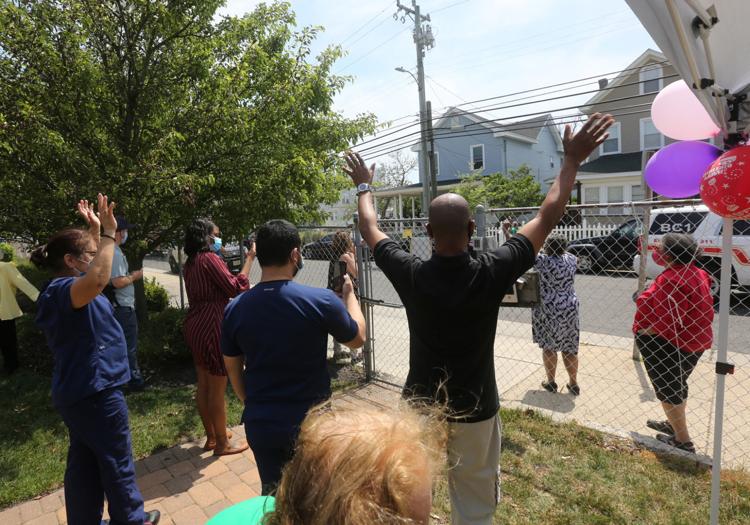 Gertrude Newsome turns 107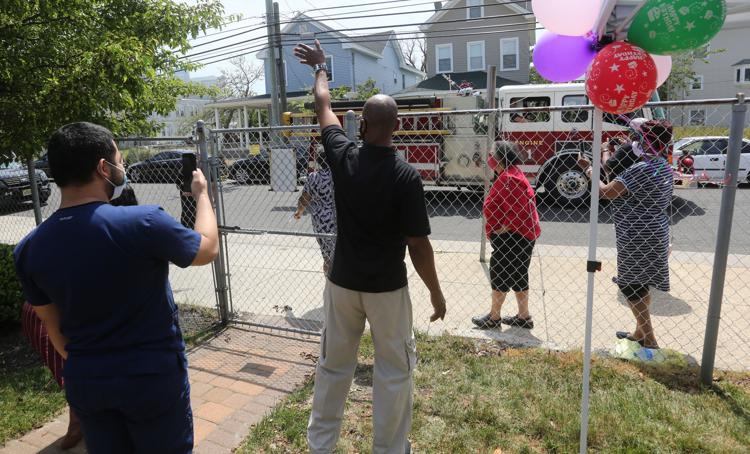 Gertrude Newsome turns 107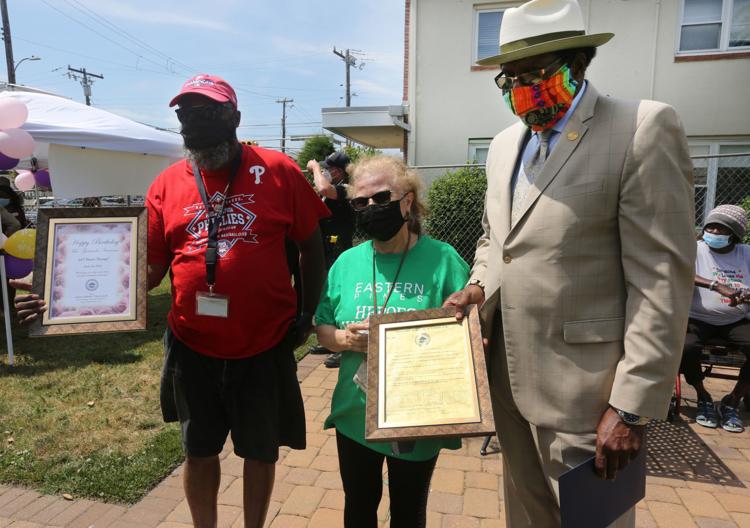 Gertrude Newsome turns 107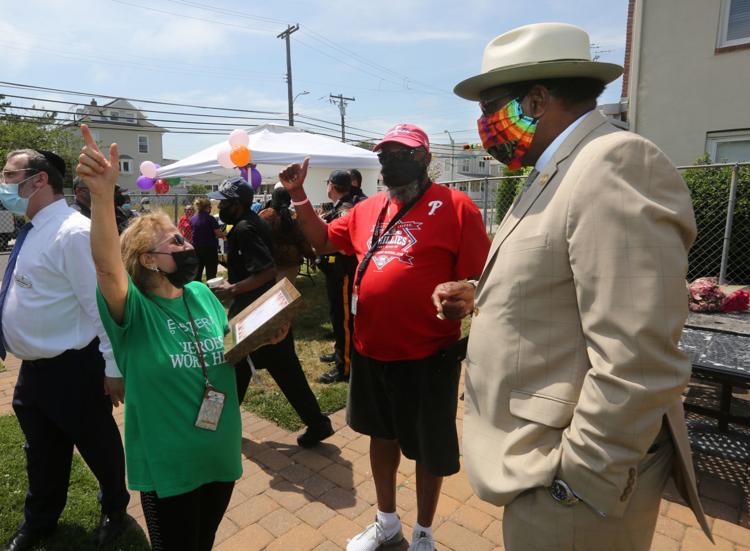 Gertrude Newsome turns 107
Gertrude Newsome turns 107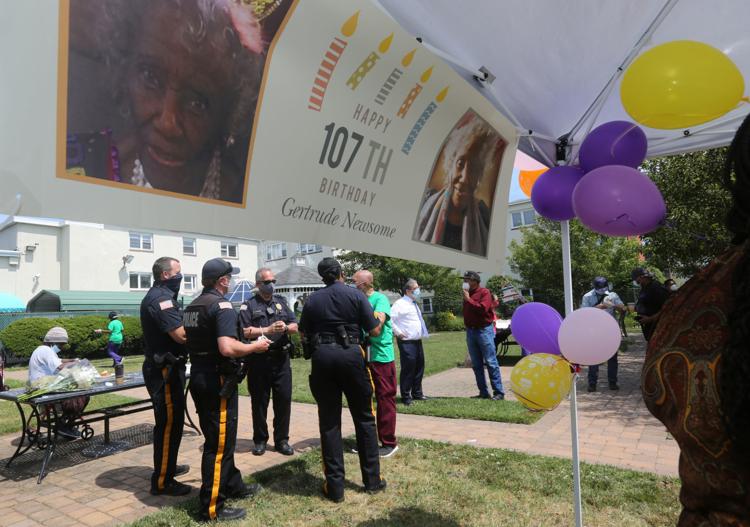 Gertrude Newsome turns 107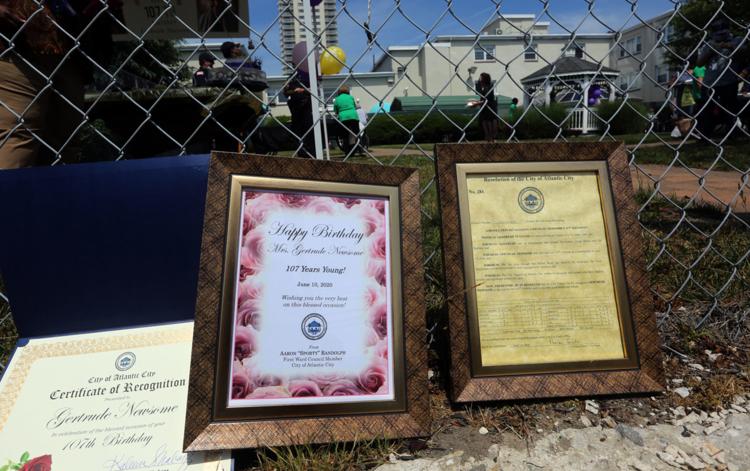 Gertrude Newsome turns 107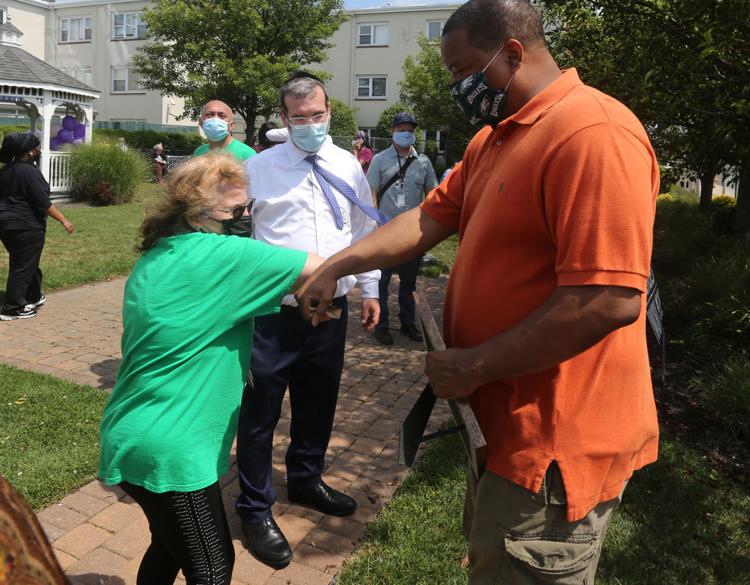 Gertrude Newsome turns 107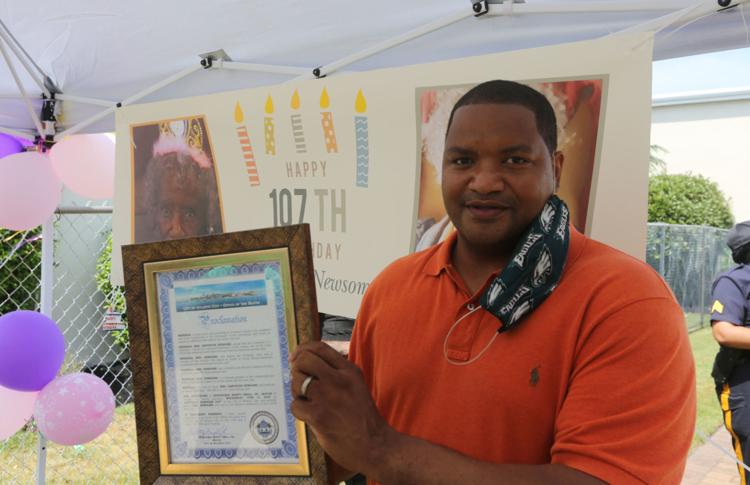 Gertrude Newsome turns 107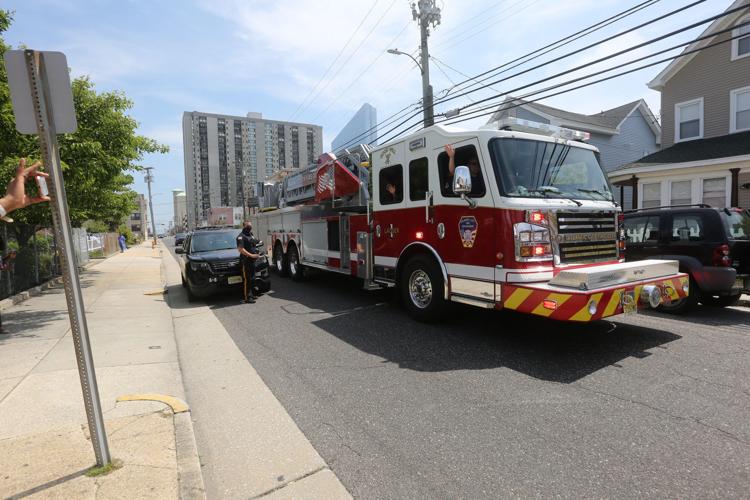 Gertrude Newsome turns 107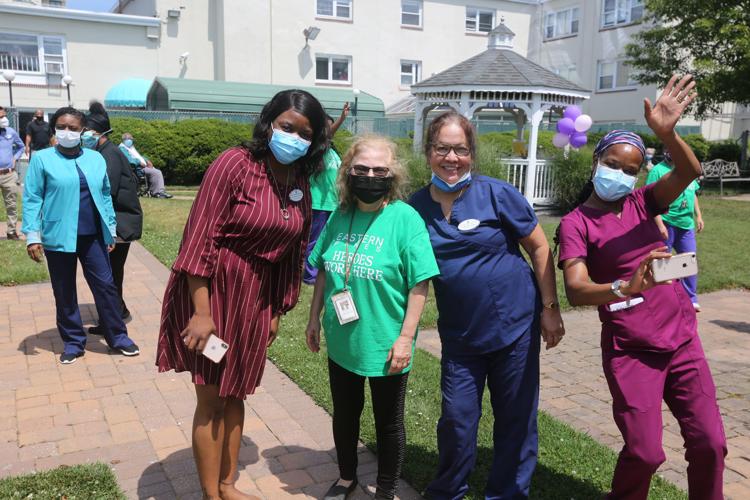 Gertrude Newsome turns 107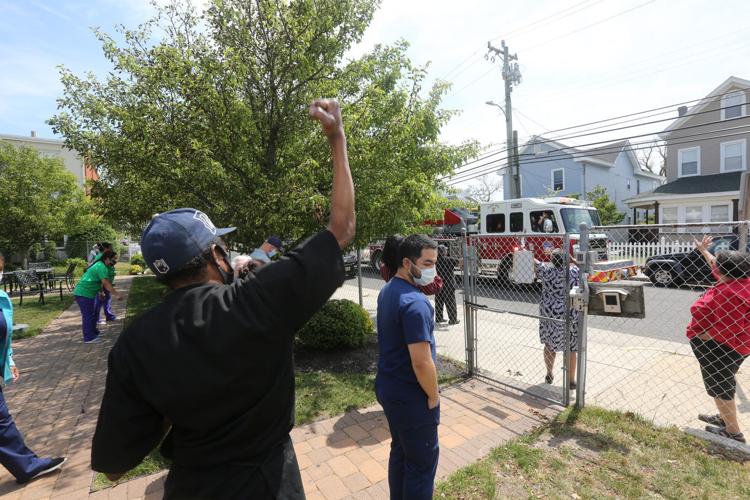 Gertrude Newsome turns 107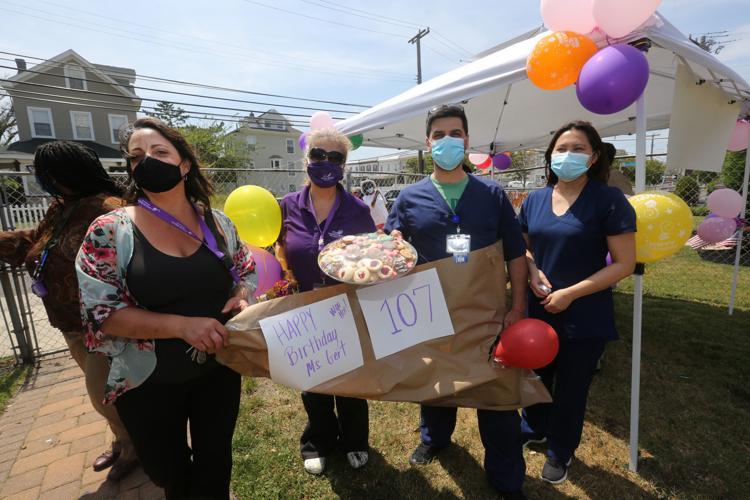 Gertrude Newsome turns 107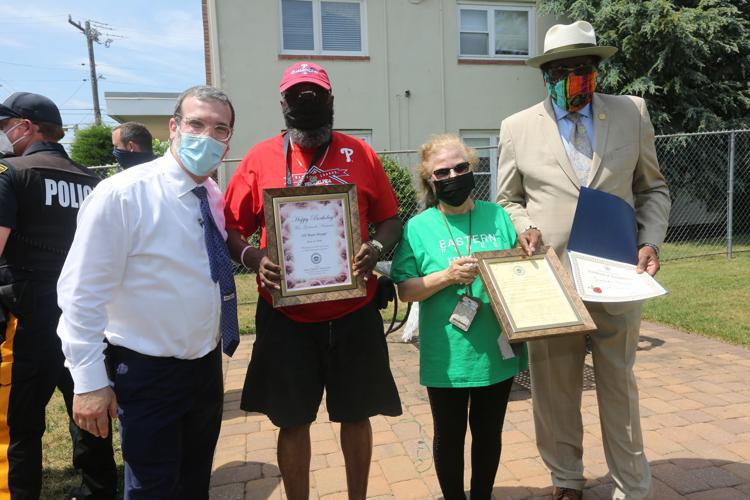 Gertrude Newsome turns 107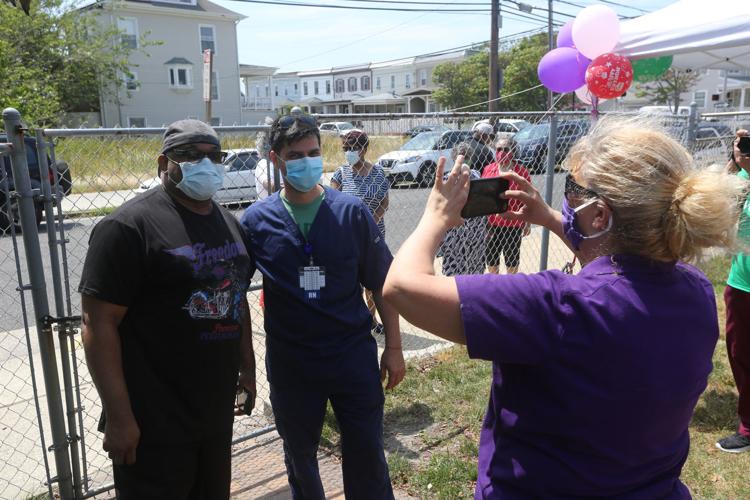 Gertrude Newsome turns 107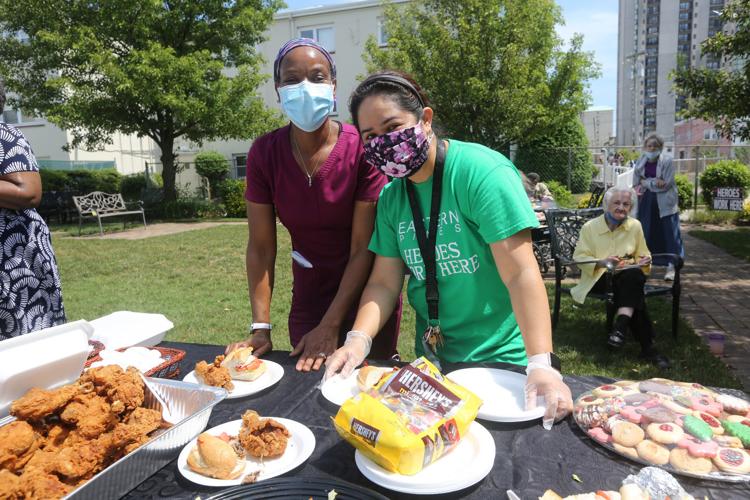 Gertrude Newsome turns 107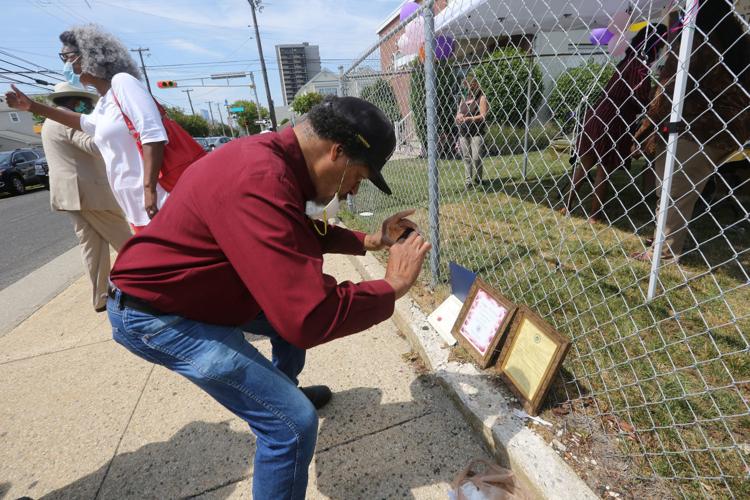 Gertrude Newsome turns 107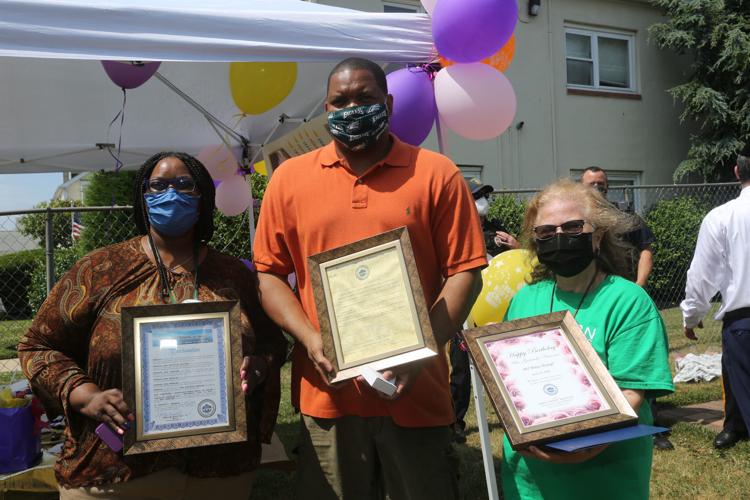 Gertrude Newsome turns 107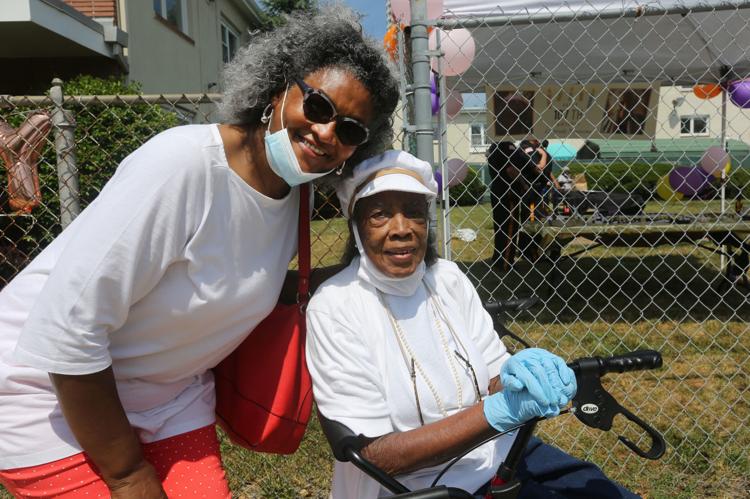 Contact: 609-272-7210
Twitter @ACPressSpencer