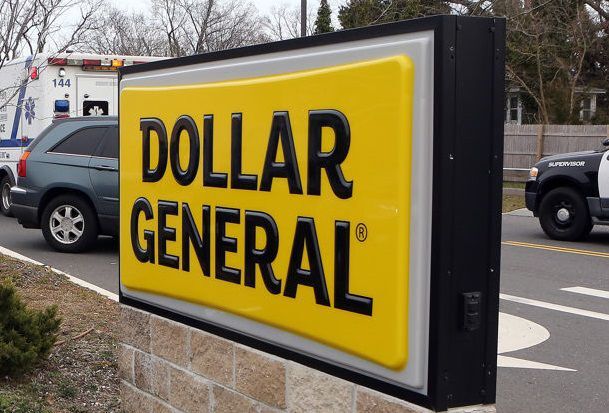 Dollar General announced Tuesday its new store at 621 Atlantic Ave. in Atlantic City is now open.
According to the store's website, hours of operation at the island's north end location are 8 a.m. to 10 p.m., seven days a week. The company expects the store to employ between six and 10 people. Dollar General says it's an "ardent supporter of literacy and education." At every store cash register, customers can ask for a brochure and prepaid reply card they can mail in for a referral to a local organization offering free literacy services.
New casino could be built near Penn State's main campus: A casino could be built near Penn State University's flagship campus after Pennsylvania found another taker Wednesday for a mini-casino license, auctioning it for $10 million to a Philadelphia-area private equity investor. Ira Lubert, a Penn State board member and alumnus, beat one other bidder, the Pennsylvania Gaming Control Board said after the sealed-bid auction limited to owners of the state's licensed casinos. A possible site is the Nittany Mall, just outside State College.
Macy's posts $431 million loss as sales drop 36%: Macy's got more people to shop on its website and app, but it wasn't enough to make up for plummeting sales inside its department stores. Online sales were up 53%, and the company said it attracted 4 million new online customers. But sales sunk 61% inside its stores, which reopened in June after being temporarily closed due to the pandemic.
Ford cutting 1,400 U.S. salaried jobs with retirement offers: Ford Motor Co. will offer early retirement incentives with hopes of cutting its U.S. white-collar workforce by 1,400 more positions. Kumar Galhotra, the company's president of the Americas, told employees about the offers Wednesday morning. The company says they're part of an $11 billion restructuring plan that started more than a year ago. Most of the reductions would take place in the area of Dearborn, Michigan, where Ford has its headquarters and large product development and engineering operations.
United plans to furlough 16,000 workers, fewer than expected: United Airlines said it plans to furlough 16,370 employees in October, down from an earlier target of 36,000 after thousands of workers took early retirement, buyouts or long-term leaves of absence with the industry facing a slow recovery from the pandemic.
Airline officials said the final number could come down further before Oct. 1, when a prohibition on furloughs ends. They said the furloughs would be postponed if Washington approves another $25 billion to help passenger airlines cover payroll costs.
Contact: 609-272-7210
Twitter @ACPressSpencer
Get local news delivered to your inbox!
Subscribe to our Daily Headlines newsletter.