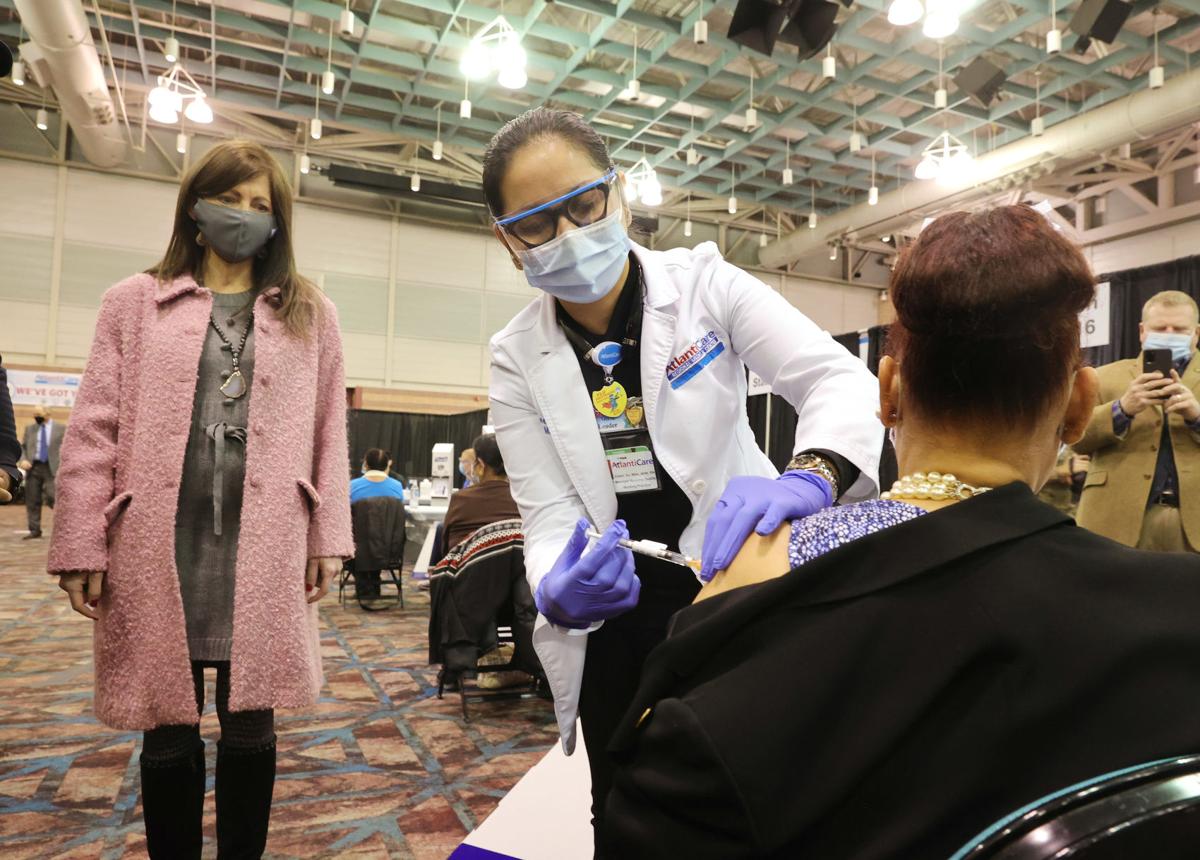 ATLANTIC CITY — As a result of a continued increase in COVID-19 vaccine shipments, Atlantic County's vaccination mega site at the Atlantic City Convention Center on Tuesday expanded scheduling opportunities.
Beginning Tuesday, the website will open up weekly at 3 p.m. Tuesday, 6 p.m. Thursday and 9 a.m. Saturday for residents to schedule appointments.
Visit vaccination.atlanticare.org to create an account, read frequently asked questions and learn more about the scheduling process. You can also call the New Jersey Vaccine Appointment Support Line at 855-568-0545 from 8 a.m. to 8 p.m. seven days a week for vaccine appointment support.
​Contact Ahmad Austin: 609-272-7404
Twitter @ACPressAustin