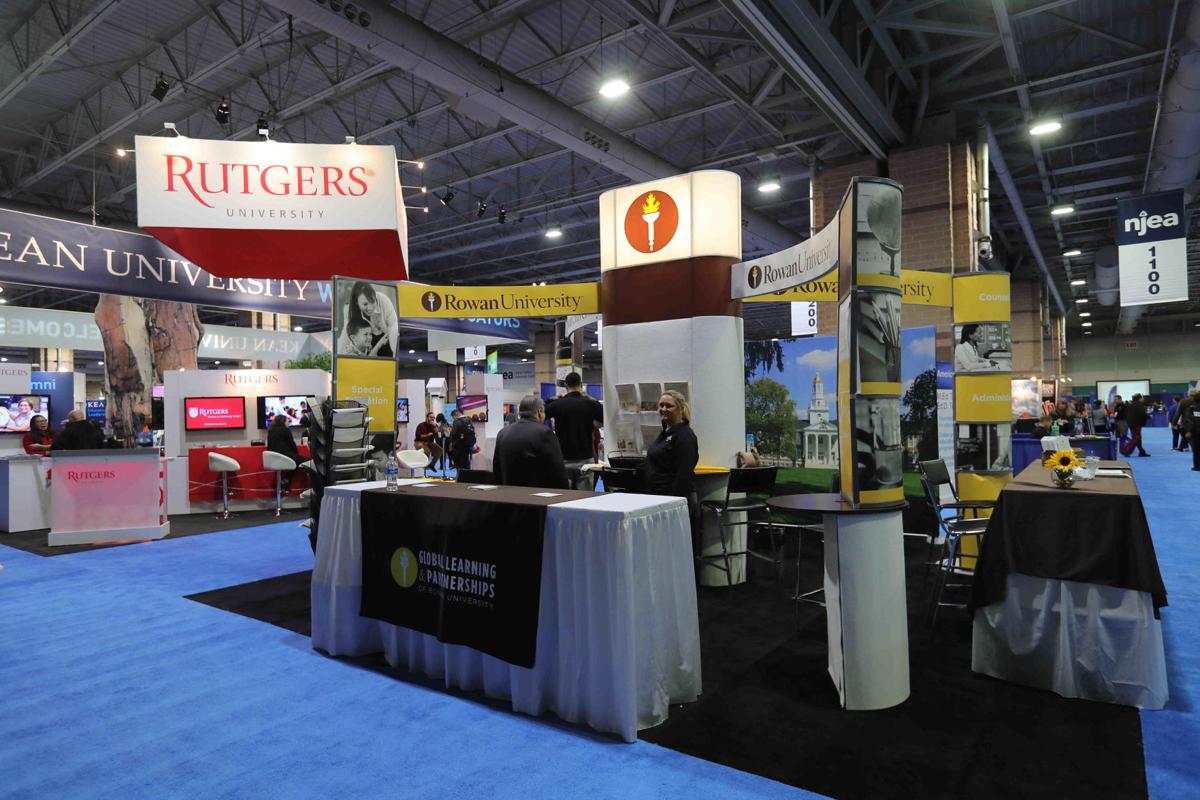 ATLANTIC CITY — November is typically a time of year when the city would be preparing to host two multi-day conventions, bringing with them an influx of thousands of midweek visitors who would stay in hotels, eat and drink at restaurants and bars, patronize local stores and, perhaps, find their way to a craps table or slot machine.
The millions of dollars forfeited in 2020 without the New Jersey Education Association's and New Jersey State League of Municipalities' annual conventions — both have resorted to holding virtual events due to the novel coronavirus — are just the tip of the iceberg. As the colder weather approaches and visitation to the city naturally declines, local officials and casino operators are concerned the state's capacity limits on indoor activities will cause an economic ripple effect that could mean serious trouble for a leisure and hospitality industry — and a region — already struggling under the weight of a global pandemic.
"This is our prime season for conventions and meetings ... (but) we need help," said Steve Callender, president of the Casino Association of New Jersey and regional president of Caesars Entertainment Inc., which operates four of the city's nine casinos. "We need meetings and conventions, and an increase to 50% (for indoor dining). We feel pretty passionate that we can do this, and we can do this well."
State lawmakers, city officials, casino executives and labor union leaders have asked Gov. Phil Murphy to ease the restrictions on indoor gatherings so that meetings, conventions and trade shows can resume and restaurants, bars and entertainment venues can accommodate more patrons. Failure to do this, they warn, could result in significant profit loss, the elimination of even more jobs and a prolonged economic recovery.
According to estimated data from Meet AC, the resort's group sales and marketing organization, more than $182 million in economic activity already had been lost, through Thursday, from canceled meetings and conventions this year, a figure that does not include events at the casinos.
"Without the convention and meeting industry, the negative economic impact to both large and small businesses, including lost wages, will be devastating to the market and residents of Atlantic City and Atlantic County," Assemblymen Vince Mazzeo and John Armato, both D-Atlantic, wrote to Murphy in September.
A contingent of local elected officials, business executives and union heads pleaded their case in a face-to-face meeting with Murphy and Lt. Gov. Sheila Oliver following a groundbreaking ceremony last month for Stockton University's Atlantic City campus. Thus far, their requests have gone unanswered.
Neither Murphy nor Oliver wanted to comment on the matter at this time, according to representatives from their respective offices.
The timing of the request to increase indoor gathering capacity does not work in Atlantic City's favor. A recent spike in statewide COVID-19 cases prompted the governor on Friday to suggest that indoor dining might be shut down completely if the situation does not improve.
Atlantic County and Atlantic City have fared better than others throughout the state in mitigating the spread of the virus, and officials are confident they can continue to do so, even if larger indoor gatherings are permitted.
"I think it's extremely important that we project an image to the world that Atlantic City is open for business," said Mayor Marty Small Sr. "I understand that we must do so responsibly ... (but) there's potentially huge ramifications from the ripple effect (of staying closed)."
Because of their massive size, state-approved health and safety protocols, and rigorous regulatory oversight, Atlantic City's casinos believe they are uniquely equipped to resume holding larger indoor gatherings.
"The casino industry has developed the most stringent health and safety protocols with the guidance of top healthcare experts," said Mark Giannantonio, president and CEO of Resorts Casino Hotel. "We have successfully and safely welcomed back indoor dining, and now is the time to begin to safely welcome back the convention and meeting business."
Among the city's nine casinos and other sizeable event facilities — including the Atlantic City Convention Center, Sheraton Atlantic City Convention Center Hotel, Showboat Hotel Atlantic City, Claridge Hotel and Courtyard Atlantic City Beach Block — there is over 1.8 million square-feet of meeting space in 315 rooms.
But it takes a considerable number of employees to operate all that space, and, more than seven months after being forced out of their jobs because of the economic lockdown, many of them remain out of work.
Bob McDevitt, president of Unite Here Local 54, the union that represented more than 10,000 casino workers before the pandemic, said only about 70% of the union's members have returned to work since July. He said bringing back meetings and conventions might increase that number by about 5%, but the resulting business boost to the casinos would mean more hours and money for those working in the hotels, restaurants and banquet halls.
McDevitt said he felt confident that indoor capacities could be responsibly increased.
"I think that the state is being as cautious as they can," McDevitt said. "The only thing that we've asked is that they be creative in the way that they deal with this situation. ... I think, with all the precautions that are already in place, probably one of the safest places to be is in a ballroom of an Atlantic City casino."
The industry is sounding the alarm because after losing more than $112 million during the nearly four-month shutdown, there is real concern about what happens next if casinos continue to struggle through the slower winter and spring months ahead. October already saw decreases in casino hotel occupancy, and retail gaming revenue has been down, year-over-year, every month since the casinos reopened in July.
"If convention business and midweek business can't come back, it's going to be extremely difficult for casinos to remain profitable over the next six months," said Joe Lupo, president of Hard Rock Hotel & Casino Atlantic City. "I really believe without convention business, you're going to have real difficult issues with profitability, which then will make operators ask themselves, 'How can we decrease expenses?' And the biggest expense is labor."
Contact: 609-272-7222
Twitter @ACPressDanzis